Announcements
If you're new to this blog, then read our guides to the basics: Skin (Part I), Skin (Part II), The Supernatural, Color Theory I, Color Theory II, Eyes, and Brushes.

Also, check out the blogsale.
Contents
· Fashion Notes: Symposium (Part 1)

· Fashion Notes: Symposium (Part 2)

· Fashion Notes: Visual Depth

· Consumer Diaries: December 2009

· Lookbook: Kind of Blue

· Fashion Notes: The Twig Ring

· Consumer Diaries: Winter 2009

· Culture Notes: Shuffle!

· Glossies: Harper's Bazaar

· The Beauty Primer: Blush

· Most Wanted: Birches

· Fashion Notes: Best in Show, F/W 09 (Part II)

· Beauty Notes: Chanel Rouge Allure Laque

· Perfume Notes: Aramis

· Fashion Notes: Best in Show, F/W 09 (Part I)

Favored

Art Tattler
the glamourai
The Non-Blonde
Perfume Shrine
Lisa Eldridge
Garance Doré
Smitten Kitchen
Into The Gloss
Grain de Musc
Lacquerized
Res Pulchrae
Drivel About Frivol
The Selfish Seamstress
Killer Colours
Bois de Jasmin
Glossed In Translation
Jak and Jil
Toto Kaelo
Worship at the House of Blues
I Smell Therefore I Am
Food Wishes
The Natural Haven
Messy Wands
1000 Fragrances
Moving Image Source
Wondegondigo
The Emperor's Old Clothes
M. Guerlain
Colin's Beauty Pages
Barney's jewelry department
Parfümrien
loodie loodie loodie
The Straight Dope
Sea of Shoes
London Makeup Girl
Sakecat's Scent Project
Asian Models
Ratzilla Cosme
Smart Skincare
Illustrated Obscurity
A.V. Club
Tom & Lorenzo: Mad Style
Eiderdown Press
Beauty and the Bullshit
La Garçonne
Flame Warriors
Everyday Beauty
Fashion Gone Rogue
Now Smell This
Dempeaux
Fashionista
The Cut
A Fevered Dictation
Nathan Branch
101 Cookbooks
Fashion Notes: Symposium (Part 1)
by Dain
We hope, with these group posts, your acquaintance with us, dear reader, is sufficiently improved, for this will be our last. The format is somewhat experimental, based fatuously on Plato's great dialogue on desire, which may account for whatever lapses of coherence grate on your ear. Endings, much like beginnings, are license to pause and reflect, in this case, on the pursuit that we have in common: we're shoppers, all.


Where do you find your sources of inspiration? Or do you simply refine, from the vagaries of experience, what works for you?
The Kindly One I take inspiration from all the typical girly-fashion sources: shows from style.com (the tie-dye theme from Proenza Schouler SS10), magazines, streetstyle sites (Garance Doré), and certain celebrities (the Olsens). I'm not so scattered in my inspirations as I used to be, though. I've made the decision to buy clothes that flatter, fit, and reflect something of myself. When I flip through magazines, I often think, "Oh, I like that," then go into a sorting process: "will I really wear this? would it flatter my body? what would I wear it with?" If it doesn't immediately and comfortably answer these criteria, I might keep it in the back of my head, but I won't agonize like I used to.

Dorothy I'm not systematic about it at all. I read fashion magazines, but a lot of what they're pushing is, well, trends. This isn't a complaint; you can't produce a new classic every month, at least not indefinitely. I tend to take on fashionable looks slowly, after seeing them again and again for some time. Seasonal trends are often both predictable and silly, but silhouettes do change; the eye gets trained to something new.

Anne I envy the originality of girls who can throw on a bunch of totally disparate clothes that look like it would never, never work together in a million years and somehow make it work, but most of us aren't like that. And even the girls who can do that often end up looking like they're out of touch with the world around them... it's not necessarily a bad thing, but it doesn't work for me, because...

I'm most comfortable wearing clothes that can go anywhere, anytime, and blend in; I don't think I would want to use my clothing as a medium of self-expression, as I would rather have that sort of thing come across in my actions and words. I don't want to let people have all the answers in a single glance. All the same, I do want my clothes to look lived in, like something that shares my identity and life, like a part of me.

Dain You can also subvert people's expectations with clothes. I'm much, much more aggressive than I appear; it's always irritated me that my style is so unabashedly feminine. The question of inspiration puzzles me. In all sincerity, I don't want to ape Grace Kelly, but my body type seems to pull rank over my personality.

Dorothy I live in a pubby, sweaters-and-boots kind of town—it's full of young people who walk everywhere—but I live in an area with a lot of foreign students (mainly Chinese and Korean) who have a slightly different aesthetic, and I observe what they wear too.

The Kindly One As with clothing, I have refined my sources of inspiration to better suit me, and I have to say, giving up the catch-all approach has saved me considerable cash.

Dain Style hits this queer intersection between assiduous refinement, cultural response, and a sense of humor. All forays into aesthetics rest on the processes of externalizing the internal consciousness; trends are known for their lack thereof. Inspiration should invoke no such denunciation—after all, none of us operates within a social vacumn—so long as it's conscious. Before those pieces that appeal make their automatic leap into my closest, they must be first arrested in the consciousness.

Assiduous refinement: Kate Moss. Cultural response: Janis Joplin. A sense of humor: Dietrich in drag.

Dorothy A lot of what I like has been drawn from old movies, or from old photographs of my grandparents. I once bought an outfit—and wore it—because although no one else would have caught the reference, it reminded me of my grandfather's Royal Navy uniform. My paternal grandmother dressed very well—her mother was a professional seamstress, and she was quite skilled herself—and I inherited her colouring and build, so I look at old photos of her for inspiration.


If ethics, practical concerns, and money were no object, what would you wear?
The Kindly One This is no problem. I would wear Ann Demeulemeester and Junya Watanabe almost exclusively. I don't like every last thing either of them does, but there is a sort of minimalistic drama to their clothes that I appreciate. The draping and cuts give some added flair to basics. It's the best kind of design—a seamless mix of form and function.

What I search for when I shop is clothing that fits me in terms of shape and proportion; that reflect my personality; and that flatter. In the end, I want to look like the best possible version of myself.

Dorothy I don't think at present there is a designer I'd wear exclusively. My taste leans heavily to the retro, so I think I'd always be drawing a little from here, a little from there. Although I do fancy one (or several!) of those Roland Mouret sheaths.

Dain I would probably wear Loro Piana. As much as I admire McQueen or Elbaz, and their clothes do make beautiful visual statements, while Loro Piana isn't known for much other than its exquisite cashmere, I think when it comes down to it, I'd rather invest in the highest quality clothes but in a plainer idiom—a kind of Italian, ne-plus-ultra luxury version of J. Crew. It wouldn't date; I could wear those clothes forever. I've realized I abhor trends, no matter if they are expensive originals, they are still inimical to me. But it's equally childish to respond to a flux of mini skirts with a dirndl. Timeless quality rises above the fray, I think.

Anne High-quality basics are about the easiest thing to wear. Finding the perfect, wearable piece, is not necessarily what you're drawn to, but what you are the most comfortable with.

The question is, how does one create sufficient subterfuge with basics (indeed, this can apply to any easily recognizable "style") and still own the look, make it reflect yourself, make it something you feel comfortable with?

Dain Aye, easy to wear, but exceedingly difficult to shop.

Anne Choice bewilders me. I aim to pursue the same thing that The Kindly One pursues, which is to fall within some vaguely defined triangular space defined by perfect fit, the right style, and self-flattery. I just meander the maze of retail in frustration before I lose patience and snap something up anyway, not because I especially like it, but because I'm tired of waiting for the right thing to come along, because I despair of actually finding something I like (especially within my price range), because someone said I ought to have it, because I might as well while I'm waiting for exactly the right thing to come along...

The Kindly One It's funny, sometimes you sound just like how I think, Anne. I used to buy things out of frustration, panic, and anger. Now I just apply those feelings to men. It's so much more appropriate that way.

Dain hehe

Dorothy When I need something specific (like October, when I needed to buy a new interview suit) I find it frustrating to search for it. I remember discussing this with my mother when I was about 14—if you go looking for something very specific, even if it's a basic, you probably won't find it. When my mother was a teenager she spent years looking for a simple navy blue skirt—you wouldn't think that'd be hard to find in the '60s—and yet she never found one that worked. It's a little easier these days, what with the Internet and the relative ease of shopping internationally, but still.

The Kindly One I've found that the best thing is to do some research without the goal of purchase. I've spent some time trying on a variety of things in stores and found which fabrics, fabric weights, cuts, silhouettes, etc. work for my frame. I didn't end up buying anything, but that wasn't the point, but to avoid that horrible panicky feeling of "Oh God, nothing works." It doesn't matter because it doesn't have to. I've also noticed that the designers I admire, there is often a difference between what they actually produce and what they send down the runway. Now I can eye a cut and envision whether it'll suit me. I found that some designers that I quite like, like Vivienne Westwood, produce very little clothing I would actually wear, and other designers that I had a mild enthusiasm for, like Watanabe and Demeulemeester, produce the highest volume of clothes that I like.

I've also found the most painful part, as with love, is honesty, i.e. asking that hard question, "Does this work?" Mostly, the answer is no, or if it's yes, it requires a lot of adjustment that might be worth it for a great love but isn't necessary for a pair of pants. As for how I shop, it is nearly like scavenging. Maybe once every one or two months, I make a point just to see what's in stores and online. Since there are very few items that I really like and that fit my purchasing criteria, this ends just a few pieces a year.

Anne True, you need security in order to be able to have adventures. With a stable starting point, you can make forays into pretty much any direction without having to fear losing your balance.

Dorothy I tend to shop intuitively rather than purposefully; this is partly because I have a wardrobe that covers most of the bases, so I can wait for that moment when I look at myself in the fitting room mirror and think "yes, this is mine." Mostly, like The Kindly One, I explore. But I don't have a list. I end up buying a fair number of things that I love and feel great in, even if I don't really need them. It's undisciplined, and yet I don't think I'm ready to give it up.

The Kindly One I highly agree: if I try something on and don't want to give it back to the store, that's the right item for me. It's not a sense that can be forced or induced or even explained, just that deep sensation of right.

To my mind, clothes that reflect something of myself and that flatter are closely associated with one another. Not everything that I would like to wear flatters me, and I don't feel comfortable in ill-fitting clothes, but were I to try on something that completely flattered my figure and yet was anathema to my personality, I would never buy it.

Dorothy I think one's style (if one cares about style) probably solidifies along with one's personality, and a lot of that is about figuring out what you're not, closing doors—sounds sad, maybe, but there it is. At this point, although I have a pretty good idea of what sort of person I am and what works on my particular body, I feel the need to keep trying things that probably won't work: sometimes I'm really drawn to the hyper-frilly Nanette Lepore aesthetic, for example, even though I think my body and face are too angular for that.

Anne If I could wear anything, I like A.P.C.'s aesthetic more than anything else. They combine almost-preppy staples in such a way that it looks nonchalant, slightly tomboyish, like you just picked it up off the bedroom floor, yet there is almost no clash to draw attention to the outfit itself, just leaving behind the vague impression of, not a well-dressed, but an approachable yet self-possessed person: in short, cool.

Labels: fashion notes
12/31/2009 [0]
Fashion Notes: Symposium (Part 2)
by Dain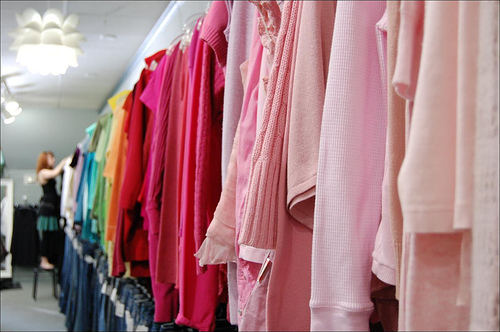 Outside of personal considerations such as fit and style, at what point do you assert, "That's just too expensive." None of us are actually millionaires. What are your points of compromise?
Dorothy I don't try on clothes that are radically out of my price range. I experience stores like Holt Renfrew almost as if they were museums or galleries. I'm not in a position to spend $1,500 on a jacket, I may never be, so I don't even consider the possibility.

With clothes I can conceivably afford, it comes down to how much I expect to wear them, how soon they're likely to get damaged or go out of style, and how much I like them. I think the conventional wisdom is generally correct on matters like that: winter coats are investment pieces, plain white T-shirts are not, and so on. The exception is special occasion garments—it's nice to have a few really beautiful things hanging in the closet, even if they're fragile and seldom worn.

Dain Anything over a certain amount—maybe $100, though the threshh0ld is vague—is automatically a strategic, rather than impulse, purchase. I don't care how necessary, how versatile, how durable, how exquisite, how unique, how flattering, or how discounted the piece may be. These are all qualities I consider before I make my purchase, but consider I certainly do. Most of my purchases are admittedly on the expensive side, but it takes a fairly rumply, insouciant guy to boast a smaller wardrobe than I do. I never feel like it's pared down enough. I don't know whether I spend or save more than the average woman, but deep down inside, I feel that clutter distracts the mind. Most of my clothes are highly expressive, of what I cannot tell you, but I feel some kind of inexplicable affinity for them that navigates past the Scylla and Charybdis of object worship and nesting instinct.

The Kindly One I agree that there's a certain threshold beyond which an item must, for me, be highly functional and one-of-a-kind (a shift dress that fits perfectly, the right pair of boots), the likes of which I will not likely find again or at least not within a reasonable future. These are items I know I will wear again and again, that will be fundamental, and highly functional.

Everything else is rated on a sliding scale of variables: I am willing to spend more money on hard-to-find basics (though this doesn't mean basic-looking clothes necessarily, more like foundational dresses, tops, and pants I can build my wardrobe around). It's difficult to find jackets and dresses that I like and that fit, and I feel that it's worth spending more money on them once I find them because it could be years before I find anything comparable. Otherwise, anything that I can find easily (sweaters, pants, t-shirts) I'm less willing to spend so much money on. That's when it comes down more to mood, bank account, and convenience: if this pair of pants fits perfectly and is a little expensive, do I feel like shopping around for something cheaper that fits well or would I rather be lazy and just go ahead and buy them?

Anne I find myself browsing retail more and more often, especially things I would not consider paying the price for, if I were actually looking for something to buy now. It's an exercise by which I get a better eye for judging quality, and of what I can expect in terms of quality versus price. I've learned from bitter experience that cheap fixes are just a waste of time, not to mention money, however small the amount.

The Kindly One Cost doesn't matter so much, but I don't like clothes that look cheap, and that can be found at all price points (i.e. a Burberry jacket I saw recently that at first looked like something from Express). That speaks to the other end of the spectrum: I would rather buy something more expensive, or more carefully chosen, that doesn't look like cheap tat.

Dorothy I also dislike things that look and feel cheap. I've often wanted to take apart H&M's clothes and remake them in nicer fabric.


Where do you source your basics? Not just tees-and-knits-in-many-colors and flattering pants, but pieces like shoes-you-live-in and coats and dresses.
Dain As much as I'd like to declare that the basics of my wardrobe are filled in by Isabel Marant, I'm ashamed to admit to a J. Crew habit—though, since Korea has no J. Crew, the opportunity to upgrade exists. I'm fond of Steven Alan buttondowns and Club Monaco knits for my long, narrow torso. Dresses vary enormously in provenance, but as I favor patterns, I do own a couple from Lucky Brand. GAP has improved tremendously in recent years: I like their cardigans.

Shoes are, for me, uniformly unbasic: I favor Manolos. I can compromise everything else, exhaust all my energy sourcing humbler price points—not shoes.

Dorothy Because of my small size, I'm a little bit limited in where I can shop. I go back again and again to brands that fit. I used to love Aritzia's in-store brands (Talula Babaton, Talula, Wilfred), but lately they're pursuing trends I can't wear. I have this dream that I'll upgrade my sewing skills and start making all my clothes, but realistically, if that ever happens it'll be years from now. I buy a lot of basics at Jacob, a Montreal-based clothing chain roughly equivalent to the Gap in quality and price (their Jacob Connexion line is cheaper, somewhere between Gap and Old Navy), and I have since I was 12 or 13. Not everything they make fits me, but for T-shirts and knits, they're great; their colour choices are usually good, and their styling is pretty classic. Jeans are easy for me too, although I have to buy jeans brands, not store brands.

The Kindly One On a practical level, a lot of the pieces I live in come from Target. Things like gloves, sunglasses, etc., are everyday necessities, true, but they are also easy to lose or to break, so I don't see the point of spending a lot of money on them. It's also a good place for cheap layering pieces that will only ever be worn under other clothing. Banana Republic is good and reliable for work clothes. The sizing doesn't change, the quality is work-appropriate, and I know it won't fall apart on the first wear.

Anne I like The Gap, some of my favorite pieces are from there. Though I hear their quality has dropped of late. When I used to live in the United States, I used to go to ROSS all the time, and their lineup was pretty sporadic, but you can count on finding something nice and extremely wearable on at least one out of three visits.

The Kindly One The things that I wear all the time don't come from any specific place, nor do I think they could. They just strike me at the moment and continue to strike me. Many of them do come from consignment shops, none of which cater to any specific aesthetic. Like Anne, they tend to be a good experience one out of three times, but that one time will yield something I truly love.

Dorothy A significant number of the clothes and almost all the shoes I've bought in the past few years have been online and/or secondhand. I've bought several pairs of shoes on eBay—a bit risky, but I've never had a huge problem, and there are some great deals on there. And I own three pairs of Remix Vintage shoes, which I love. Mostly, I wear Repetto ballet flats in the summer and almost-flat Clarks boots in the winter. I like the slightly chunky Clarks aesthetic, and they're comfortable. I love my heels but I admit I don't wear them that much.

Dain I also buy many pieces secondhand.

Labels: fashion notes
12/31/2009 [0]
Fashion Notes: Visual Depth
by The Kindly One

When I saw this image in the December 2009 issue of Lucky, it created more excitement in me than I've felt about fashion in a long time. I have long loved tie-dye (I went to a hippie middle school), and I love the visual depth the t-shirt creates against the jacket. Being small both in stature and frame, visual depth isn't something that's always been easy for me to achieve. I've generally assumed depth to mean mixing textures in an outfit, leading to experiments with cable knits and tweeds that have inevitably ended in either adding bulk to my frame or drowning it. Either way, I was overheated and depth was not had. My confusion was compounded by endless viewings of What Not To Wear, in which Stacy and Clinton create visual interest through a mix of textures (satin, chiffon, various wools) and really girly accessories. It wasn't until I saw this look that something in my head clicked; I finally got that creating the look of depth in an outfit doesn't have to come from adding texture itself. Instead, it's more about literally creating visual interest by wearing something that draws the eye inward. In this look, specifically the middle picture, depth was created both by the tie-dye pattern and the mix of patterns in complimentary tones. The tie-dye itself shows variation in depth between brightness of color and tone which naturally draws the eye inward. In addition, the jacket brings its own depth with its mottled pattern while staying in the same color family. This is one of the quickest ways to introduce depth to an outfit: remain within a single color theme while incorporating variations in pattern, texture, or tonality.



This Calvin Klein shift gives an idea of how depth can be created through pattern alone. The ombre pattern literally draws the eye into the shift, creating dimension. Likewise, the texture of the dress (puckered cotton voile) creates further dimension. This is the difference between visual depth and adding a "pop" to an outfit, as would What Not To Wear. A pop is a statement that screams from an outfit, be it a bold color, accessory, or item of clothing. Visual depth actually draws the eye into the outfit, causing the viewer to look closer and become engaged in the outfit.



Visual depth can also be created through wearing black and leather together. Though this is typically done with black leather, the contrast of the almost burgandy tone of the brown, as well as the cage design, work together to create depth against the dark tones and tweeds of this Rodarte dress. The reason why leathers work so well to create depth is because they cause the eye to stop wandering and focus on them, creating contrast against the other elements of the outfit. This is particularly true in all-black outfits. Whether matte or patent, leather attracts both light and shadow, and anything that attracts light will naturally contrast with matte black, which absorbs it. This contrast creates the illusion of depth, the effect being heightened in all-black outfits, in which the total look is the interplay of light and shadow - in effect, the definition of depth.



One of my favorite ways to achieve depth is to take one main color - here it's black - and work with tones that compliment it. Despite the difference in colors themselves, the reds, blues, and yellows of this Dries van Noten blouse are similar in tone (they are all colors that have had black added to darken them). When paired with black itself, the contrast is quite striking, and the eye is drawn into the top. This is probably the easiest way to achieve visual depth, as we all have basic, neutral tones in our wardrobes to work with. I also find this look the easiest on the eye (coat excepted); it requires the least thought, and all the tones work so well together that the outfit flows nicely, especially when contrasted with the more aggressive look of the jackets and t-shirts at the top.

Labels: calvin klein, dries van noten, fashion notes, lucky, proenza schouler, rodarte
12/30/2009 [1]
Consumer Diaries: December 2009
by Dain
"Fancy Claps", Wolf Parade. A feast for the ears, ornately wrought, in the most modern style.

There is no great mania for perfume in Asia, where the boldest choices are worn by, well, me. I discovered dried out bottles of Jean Louis Scherrer and No. 5 in my grandmother's vanity, but the impasse between generations, in Korea, is more deeply riven than in most Western cultures, and the sillage of BVLGARI, all subdued good taste, is perhaps the most frequent revelation on the Seoul subway. The exercise of choice, here, is expensive, which I find stifling. Consequently, with international shipping costs and the necessity of wiring money to my Bank of America account, my perfume purchases have been severely inhibited. As it turns out, this has been a great thing. It has certainly taught me restraint in my purchasing habits; since April, I have only acquired Parure, L'Air du Désert Marocain, and vintage Dior Eau Fraîche. The 'fumehead, especially with decants around, is perhaps too easily distracted by mystique—vintage! parfum! limited edition! exclusive! leather and oakmoss! celebrity nose!—when in truth one must use a perfume, with lavish, bottle-depleting spritzes, to discern whether it belongs in your life.

The handful, whose near-empty bottles testify to the primacy of use over mystique: Mitsouko, Opium, Déclaration, Après L'Ondée, and Tubéreuse Criminelle. My very favorite, Chamade, I wear but rarely—too precious for quotidian wear.



Doutzen Kroes for Victoria's Secret


The lens of human experience is never so narrow nor shallow that, behind the distortions of social phenomena, inextricable from the confusion and the malice that constitute not the chaos but the order of life, there does not lie an underlying reality. For men, the manifestation of a beautiful woman (and it is sad to accede that the display is, in most cases, sufficient) creates an immediate physical response. The overtones of disgust, rich in social complexity, which color the complaint, that men think only of sex, are more significant than the accuracy of the assertion. The civilized man is contemned for his natural impulses, though these enjoy, in any proper civilization, the licenses of hypocrisy. As the object of desire, women find their very simplicity obscure. Without understanding, we are taught to distrust the immediacy of lust, either as weakness in his character, or to impugn women who by instinct or design employ this power—the sluts who undermine the labors of decent women to retain undivided male attention.


I have fallen, hard, for Shu Uemura. Without access to NARS in Korea, I've opened myself to the possibilities of other lines (MAC, Clarins, Clé de Peau, Chanel, Shiseido, Laura Mercier, Lancôme), but the runaway claimant on my paycheck is without a doubt Shu Uemura, and even I'll admit that the formulations are infinitely superior to NARS.

It all started when I realized that my eyelash curler, acquired when it was a mere $13, had died an honorable death. Of course, while putzing around the display, my eye was drawn to red lipstick: Rouge Unlimited Crème Matte in R178M ($23), a decadent, pigmented, retro-matte, cool rosepetal red. And though I harbored no propinquity towards gel liners, I then got waylaid by the superb Painting Liners ($24), which I proceeded to purchase in Night Blue and Brown ME—I love both. With my purchase, they slipped in a sample of the Face Architect Remodeling Cream Foundation in 764 ($45), in which I discovered a far superior concealer (i.e. "selective" coverage) to compared to Clé de Peau's monstrous Concealer. While I was at it, I picked up Natural Brush 6OB ($29) to replace my dying brow brush, and though the difference to my brows is subtle, the impact on my face is enormous. Not a single one of these products is a dud. I've got my eye on the Sheer Loose Powder in Colorless next.

These haunting lines of Matthew Arnold:

The Sea of Faith
Was once, too, at the full, and round earth's shore
Lay like the folds of a bright girdle furled.
But now I only hear
Its melancholy, long withdrawing roar,
Retreating, to the breath
Of the night wind, down the vast edges drear
And naked shingles of the world.

Ah, love, let us be true
To one another! for the world, which seems
To lie before us like a land of dreams,
So various, so beautiful, so new,
Hath really neither joy, nor love, nor light,
Nor certitude, nor peace, nor help for pain;
And we are here as on a darkling plain
Swept with confused alarms of struggle and flight,
Where ignorant armies clash by night.
– lines 21-37, "Dover Beach" (1867)
So twisted and broken, his sentences violate the rules of clarity so essential to exposition. Perhaps a dozen readings will yield the natural rhythm behind these words. But how marvelous, in such a minute handful of words, Arnold has gathered together the ebb and flow of this shore, an inhuman sound that contains, within it, all the loneliness and confusion of the human experience.

Labels: consumer diaries, matthew arnold, shu uemura, wolf parade
12/28/2009 [1]
Lookbook: Kind of Blue
by Dain

The stuff which icons are made of.


Of all the histrionic pigments, blues are the trickiest to navigate, not makeup-as-enhancement, but decoration-as-identity. You might as well embrace the axiom of dramatic makeup: a bold statement only works if you have an equivalent attitude. If it did not intimidate, it could not empower.


At right, is the cause for so much cultural aversion: hard to believe it's professional work (shame on Napoleon Perdis), and not a still from a porno. But, even with makeup, let us impute blame justly. Because of its artificiality, blue eyeshadow seems a likely culprit—even Elizabeth Taylor could not run around the streets in her Cleopatra makeup—but eliminate it, and the makeup is still horrendous, masklike from brows to idiotic lip pose.

If you find yourself worrying, you're missing the point altogether. Of all the colors in the wheel, blue is the uttermost contrast to human skin tones, though some iterations are more accommodating than others. Paradoxically, this makes blue a safer choice than you might imagine, provided it is tastefully judged, as a clear contrast flatters far better than a near mismatch. You think blue is hard to wear? Try orange, more closely related to the color of flesh (peach/brown) than blue could ever hope to be. Much, much worse, is it not? Just as colors opposite each other on the color wheel complement each other, you can use the natural contrast blue provides to your own advantage. The trick is to find just the right blue for your coloring—a deliberate clash. The light of skin should use dark colors, while brighter, lighter blues are striking on deep skin. Because of blue's position as the perfect contrast, hair color and skin tone seem to play a greater role in determining the specific hue. With dark hair, most blues are fair game, as eye color and skin tone will be more limiting, but sea blue, teal, or cobalt are excellent places to start. Blondes should consider softer tones, like turquoise, sky blue, and periwinkle. Periwinkle is also effective on strawberry blondes, and on redheads, my pick would be a rich blueberry. On darker skintones, a silvery slate is peculiarly perfect, especially paired with a ruddy plum (NARS Arctic has both)—the metallic won't fade into the skin, and the red in the plum reinforces the contrast. The greener blues, which are warmer, are ideally suited to golden brown eyes or warm hazel eyes.


(1) NEUTRAL NAVY Unless you are very warm, most can carry off navy, it's almost a neutral, quite subtle in its coloration, and makes an excellent liner. On cool complexions, Laura Mercier Deep Night makes a more canny choice than the typical brown or black. Navy pairs well with taupe, grey, and silvery white, while soft pink makes a lovely counterpoint. Like all neutrals, it can also be adapted into the classic smoky eye, as seen above.

(2) BLUE AS EYELINER You'll notice that the skin has been deliberately blanched to whiteness, which the vibrancy of a cobalt balances nicely. By restraining the color into a rim of color, its intensity stops short of overwhelming. Since reality does not have the advantages of photoshop, a smudgy black kohl layered thickly with electric blue shadow, such as NARS Rated R, will do nicely for that moody, romantic feel. For a softer look, I am personally very fond of the lavender-tinged petrol blue of NARS Underworld, layered over MAC Teddy, or Shiseido Fresco, a more summery tint of pristine skies.

(3) MUDDLED BLUES Here, the blues are spread with a wider brush (literally), so they've taken on the subdued forms of steel blue, periwinkle, and maybe even touches of green—an entire palette of blues. You'll notice how the colors have been deliberately blended haphazardly (or so it seems) into each other, so that no one color seems to overpower her eye. Nevermind investing in an expensive and redundant quint like YSL Riviera, layer the cheerfully cheap, muted sea blue of L'Oréal HIP in Sassy over Laura Mercier's Stone Suede cream shadow. Or, approach it from a warmer angle: NARS Cleo over MAC Powersurge.

(4) COLD BLUE WASH The model here is slightly tanned, so a powdery sky blue makes a wonderfully vivid wash. I particularly like how it is completely matte: the color seems so pure that way. Pure pigment is a simple but very dramatic statement, especially with some black liquid liner. Since this is an artist's cream pigment, in all likelihood, a more practicable option, on tawny skin, might be the metallic MAC Tilt or Shu Uemura ME Blue 600. If these veer too much into the humidity of the tropics, consider instead NARS Istanbul, a pencil, better attuned to cool complexions.

(5) PLUS BOLD LIPS So far, these looks have acknowledged the dominance of the bold blue eye by pairing it with creamy lips in pink, peach, or mauve, colors that complement but don't compete. There is little to no blush. But our final look has gone for maximum impact: pale skin, made even paler, a single sapphire hue spread like velvet, over the lid, and... glossy cherry lips. Only one thing keeps this look from disintegrating outright: her face is otherwise absolutely black and white.
Every single one of these looks, by making the decision to focus on blue, is intense by default, but each is also impeccably balanced. For the most part, the rest of the makeup is restrained either into nonexistence, or at least, they refrain from competition over the eye's attention; often, in real life, a rim of blue eyeliner is more than sufficient.

Blue eyeshadow does not require augmentation from other colors, unless you truly desire a full-frontal pigment orgasm, but one look I'm very fond of is a pairing of pastels, from Chanel's Bleu Célèstes quad, though this is the YSL Spring 2010 collection*: baby pink and baby blue, splitting the eyelid in neat halves, tied together by liquid liner.

* On a distantly related note: I wish Coco Rocha, or rather, all these models, would shut their mouths. Elizabeth Taylor is the only one without her lips hanging open in anticipation. And all things considered, she's sexier than all of them combined.

Labels: chanel, elizabeth taylor, l'oreal, laura mercier, lookbook, mac, nars, shiseido, ysl
12/25/2009 [0]
Fashion Notes: The Twig Ring
by The Kindly One
I am not a jewelry person, but I just love this twig ring by Elizabeth and James ($395.00). Of the jewelry I like, I'm partial to band rings and designs inspired by nature, and I especially like the dimension the mixed metals lend the ring. But would I buy it? No, and here's why:


It's a very cool ring, and "cool" has a shelf life of two years.
For $395, I would expect to wear a ring for ten years, not just two.
Were I to see a knockoff of this ring at, say, Kmart, I wouldn't buy it. It would be ugly and cheap, and I wouldn't think twice about it. Were it at Kmart and distributed by one of Mary-Kate and Ashley Olsen's umpteen brands, though, I might be tempted to buy it just to sport it for a couple of years. I'd at least think about it.
Here's the kicker - as cool as this ring is, I think I ultimately like it because I know that Mary-Kate Olsen blessed it somewhere along the process. She may even wear it, as she does some of her other Elizabeth and James designs. Without that blessing, the ring frankly loses a good half of it's appeal. And so, I would never buy it, and yet, I still want it. Branding strikes again, and another one bites the dust.

Labels: elizabeth and james, fashion notes, mary-kate olsen
12/22/2009 [2]
Consumer Diaries: Winter 2009
by Anne
Image by 무적핑크 (Super Pink); captions translated by Anne.


My favorite webcomic is "Realistic and Objective Fairy Tales," which is the doing of art student Mujeok-Pink, or "Super Pink" in English. Super Pink takes canonical tales and puts a fresh spin on them, taking the narrative in a totally unexpected direction; her repertoire includes the Grimms brothers, traditional Korean folktales, Aesop's fables, works of fiction such as Oscar Wilde's "The Happy Prince" and O. Henry's "The Last Leaf," as well as cultural idioms such as Tetris. New episodes are posted weekly, and are by turns cynical, silly, profound, or even tragic... but always side-splittingly funny.






I've recently become a huge fan of Jaurim and have a bit of a girl-crush on their lead singer Kim Yoon-Ah (not to be confused with the equally beautiful and talented Kim Yuna). Lest you take soulless bubblegum/sexed-up K-pop for Korean music, I tell you, this is the real thing, and I was elated to discover it. Since Jaurim began on the indie scene in 1997, their unique sound has been described as "elfin" or "catlike," due in large part to Kim Yoon-Ah's keening, expressive voice—in my humble opinion, a voice none can listen to and stay indifferent. Plus, the woman really rocks a wine-stained lip.





I bought a knit piece this last fall that can only be described as "a scarf with sleeves," or "two sleeves knitted into a scarf." I regretted the decision at first, wondering where I would wear a scarf with sleeves. As it turns out, everywhere. It goes around the neck like a normal scarf and also slips over the hands for immediate warmth—no need to fiddle with taking gloves on and off. And it looks chic enough, as it drapes like a shawl without the fuss of trying to keep one on your shoulders. If you plunge your entire arm into the slit of the sleeve, you can even create a shrug (as seen above on the model).




Since the weather has grown dry I apply body moisturizer after showering, but of late, my skin has become dry and flaky. No amount of moisturizer I use seems to make a difference: indeed, the rougher my skin gets, the worse the moisturizer absorbs. So yesterday, I went straight to The Face Shop and picked up their Sweet Body Moisture Exfoliator. I like that it's an all-in-one product—a "moisturizing" body wash with exfoliating microbeads—and it did help smoothe my winter-chapped legs and ankles, but it didn't give me the "skin-like-silk" feeling I expected from an exfoliator (maybe I'm just picky). It may help to leave the skin to soak and to use very generous amounts of the stuff—at any rate, I plan to be using this product up fast as possible so that I can move on to L'Oreal Exfotonic, which gets very good reviews, though twice as expensive.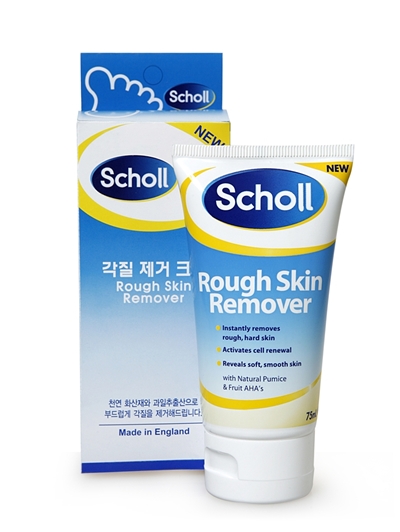 While I was there, I also picked up this "natural jelly cleansing puff," which I am much more impressed with. It's a round sponge made from a plant-based jelly, and is consequently so soft and soothing on the skin that you'd never guess it exfoliates as well. I also have my eye on Scholl Rough Skin Removing Foot Cream.





I recently had occasion to visit "Bakseok Gogae," a restaurant specializing in north-of-the-DMZ-style food—and considering that North Korea borders on the windswept plains of Northern China and Siberia, it makes sense that North Koreans do winter comfort food like nobody's business. The pancakes (topped with egg and done to the perfect pitch of golden-brown) and dumplings are delicious, but the keystone of the menu is the "kalgooksoo," handmade noodles served in a rich beef bone broth and garnished with succulent zucchini and kimchi.
Besides that, nothing is more comforting in winter than a blanket and a hot cup of tea. I'm growing very fond of mint tea, its quiet piquancy providing another kind of pick-me-up altogether different from the tarred rush of coffee.

Labels: comics, consumer diaries, jaurim, kim yoon-ah, l'oreal, scholl, the face shop, 무적핑크 (super pink)
12/17/2009 [4]
Culture Notes: Shuffle!
by Dain
What would I do without my iPod? It may be third generation, but it's green:

Yes, yes. There's Hamlet on the back. I am guilty of the worst of pretentious clichés. Although this may be my favorite quote, ever.

I leave it on shuffle. I never seek out any single artist or album, a practice which hearkens to some bygone age (of a decade ago). On occasion, it selects a song long neglected by my conscious taste, and as I fervently play it, over and over again, I wonder how I could even have missed it. Sometimes, it's quite a surprise: Rage Against the Machine on the Seoul subway. These are some of them, culled from the past few months, arranged into a coherent playlist. This playlist is for all those who suffer their morning commute.





Unfortunately, most of these songs are unlicensed in Korea, so I couldn't verify the songs themselves for quality. Here's a list of the songs:
Stuck In The Middle – Stealers Wheel There's perhaps no greater song about personal futility, which I sometimes think is the secret truth behind adulthood. Then it makes sense to me why novelists dwell so assiduously on adolescence or perpetual adolescents, the trauma cycle that leads to the futility of...
Summersong – The Decemberists
God Bless The Child – Billie Holiday ..."that's got his own", indeed.
You Can't Always Get What You Want – The Rolling Stones
Las De La Intuicion – Shakira
Don't Worry, Baby – The Beach Boys Perhaps the song that merited the most repeats.
Judy and the Dream of Horses – Belle and Sebastian A mix from my good friend Alex, after a particularly nasty breakup. When this popped up, I realized, perhaps, I reminded her of the girl in the song.
The Girl From Ipanema – Frank Sinatra Kitsch! Better than Kpop, anyway.
Waterloo Sunset – Elliott Smith
Yeah Yeah Yeah Song – The Flaming Lips I'm torn on this one: is it facile liberalism or simple hypocrisy-deflating honesty? "If you could take all the love/ Without giving any back/ Would you do it?/ (Yeah yeah yeah yeah, yeah yeah yeah yeah)"
Killing Me Softly – The Fugees
Thriller – Michael Jackson
The Partisan – Leonard Cohen
Fancy Claps – Wolf Parade Not that I'm quite advanced enough for Wolf Parade.
I Guess That's Why They Call It The Blues – Elton John
Golden Slumbers – The Beatles For some reason, this is not available on playlist.com—how is this even possible?—in any case, it was my intended cap.
It's tailored to provide an hour of music.

Labels: culture notes
12/16/2009 [1]
Glossies: Harper's Bazaar
by The Kindly One
The infamous Angelina cover.


Thanks to my Delta SkyMile points, I have a two-year subscription to Harper's Bazaar. Every time I receive a new issue, I groan. I actually dread receiving this magazine. I have only ever had this reaction to one other subscription, the abominally-written Nylon, which I received free for a year and hated so much that I didn't even renew it for free for another year. I just wanted rid of it; so with Harper's Bazaar.

I have very strong emotional connections with Harper's Bazaar. I've read it off and on since I was twelve. It's the first fashion magazine I picked up, and its editorials were ultimately the reason I fell in love with fashion in the first place. I have a deep-seeded need to see the magazine do well. And so it did under Liz Tilberis's editorship; from 1992-1999, Tilberis transformed the magazine into one of the preeminent fashion magazines in this country, in my mind beating out Vogue through an emphasis on forward fashion and the best photography and styling at the time. I can remember looking through Vogue at the time. Vogue's clothes would be pretty, and the shoots would be pretty, but none of it is memorable. In contrast, Harper's Bazaar produced individual shots and editorials that I can remember to this day. When I remember the 90s, I rarely think of my own experiences in life. It's the imagery of Harper's Bazaar I remember.



Since Tilberis's run, the magazine has gone through several editors, each running it that much further into the ground. Under Glenda Bailey, the current editor, the magazine has lost almost all identity, which brings me to my first point: the magazine lacks editorial focus. Simply put, I cannot tell you what is the magazine's point of view. Harper's Bazaar isn't alone in this - the industry has been in a state of transition for many years, and I find most American fashion magazines suffer from this to some degree. However, Harper's Bazaar is the most egregious offender as the magazine tries to be all things to all people. From the regular column "Fabulous At Every Age" to the above feature, in which Leighton Meester was aged to represent what fashion for every age might look like, the magazine literally tries to offer up high-end answers for everyone. What it doesn't deliver is a signature Harper's Bazaar answer to each age's style dilemma or, for that matter, to anything. This is in direct contrast to the rest of the top American fashion magazines, which are driven by a clear, consistent editorial voice that determines which designers will be shown, which issues will be addressed, and the method in which everything will be presented. Both verbally and visually, there is a clear, cohesive voice present at Vogue (money, young American designers, feminine styling), Elle (youthful, feminine edge, hi/lo), and even Lucky (mid-range designers, draping and soft fabrics, girly, a conversation with your best girlfriend). Pick up Harper's Bazaar and you'll find this element simply isn't present. As such, the magazine ends up with poorly conceived editorials and no clear, discernible Harper's Bazaar "look." If pressed, I could easily put together an outfit that mimics what you'd find in Vogue or Lucky. Not so with Harper's Bazaar. Simply put, the magazine is like that person who can ask all the right questions and provide all the right answers, but cannot answer what he himself likes or doesn't like because he doesn't know himself. This is a dangerous ignorance in an industry in which brand identity generates millions, even billions, of dollars a year.

Beyond this, the editors at Harper's Bazaar don't even seem to know what they themselves have said. Nothing about a magazine has angered me more than seeing Harper's Bazaar recycle its own articles. I cannot tell you how many times I have seen this magazine rehash the same articles all in the span of a couple of years. The cost-per-wear article, in which the term "cost-per-wear" is defined and examples of such are given, is so constantly recycled that it should become its own feature. Another overused feature involves how to acheive "It Girl" or "cool girl" style, which involves naming the current It Girls and cool girls of the time. I've seen this article 2-3 times in the past handful of years. The It Girls were pretty much the same from one time to the next. This would never happen at Vogue, which may espouse a pretty boring style philosophy, but can at least come up with new topics for articles each month.



Maybe my biggest complaint about Harper's Bazaar is that it's boring. It feels like a chore just to get through it. The writing's not that great. It's certainly not compelling. The choice of subject matter for articles isn't that interesting. Nothing's covered in much depth, so there aren't insights to be found. Most damning of all, though, is the boring photography. Harper's Bazaar used to be the preeminent magazine in this country for fashion photography, and rightly so. As seen in the above shot from the Tilberis years, the photography used to be compelling. This is a standalone picture that clearly tells a story without the need for the rest of the editorial. These pictures do not exist in Harper's Bazaar anymore. Standout editorials are hard to come by, as well. In the past few years, there's been the editorial where Jessica Stam and another model were styled as Amish girls. There's the one where Snejana Onopka wore ethereal clothes, shot with pink lighting. There have been a couple more, but off the top of my head, that's it. About one editorial a year will be a standout. That is not exceptional. From my point of view, a fashion magazine's editorials are its bread and butter. They define a magazine's point of view and relevance. Harper's Bazaar clearly falls short on both of these points, and that is a shame for a magazine that nearly singlehandedly produced the entirety of fashion iconography of the 1990s.



I've noticed the past few months that Harper's Bazaar seems to be offering more and more articles specifically aimed at women in their late 40s and up, including anti-aging features, a somewhat regular column by Rita Wilson, and regular interviews with fashion cognoscenti of that age group. If this is the direction the magazine is going in, I applaud them for it. There aren't any high fashion magazines specifically concentrated on fashion for women of that age group, and that could be a great addition to the current roster of glossies. If this is the case, though, I hope the magazine cuts out the rest of its content. Try as it might, it cannot be all things to all people. With the exception of Vogue, fashion magazines cater primarily to one age group at a time. This seems to work well for most of them, and if the magazine to stay specific to its point of view, it could work for Harper's Bazaar, too.

Labels: glossies, harper's bazaar
12/15/2009 [2]
The Beauty Primer: Blush
by Dain
For the beginner, confronted by an array of pigments, perhaps nothing confounds more than the anxiety of choice. You may, of course, follow the broad course charted by self-styled pundits of In Style (and, to a more legitimate degree, Allure), i.e. "universals" like NARS Orgasm, but these tend to smack of compromise, even with the approbation of makeup artists, whose work, it should be noted, tends towards a certain light-skinned orthodoxy. As far as I know, there are no true shortcuts. Shades you will live in, like clothes you wear down to shreds, are only discovered through a process of refinement—years of trial and error. The place to start, however, is by pinpointing the perfect shade of blush.

It's not difficult to find an indifferent, adequate blush; most modern blushers are designed to be sheer, blendable, to (varying degrees) blur into most common skin tones. Choosing the perfect blush, on the other hand, is surprisingly difficult, requiring a deeper instinct for color theory than, say, choosing the right shade of eyeliner or foundation. A woman can live on one blush, provided it's perfect, if her coloring tends to be constant; more mercurial complexions may require three or four. Blush isn't like eyeshadow; it is largely inflexible to whim. By nature, it is fundamentally constrained by the individual's coloring. It mimics the flush of blood rushing to the skin, so for obvious reasons, it must work in tandem with skin tones. To a mild degree, it obscures discolorations, particularly if blended over the darkness under eyes (where circulation is poor). And because it affects the canvas as a whole, there's often an interplay between eye and hair color as well. If these elements change, say, if you acquire a deep tan over the summer, or if you dye your hair from blond to red, then so too will your blush. Observe the images below; blush affects the face entire. Or, as Dick Page intones, "Often, you'll be surprised by how much it can brighten your face, and you won't need anything else." (Allure August 2008).



makeup by Bobbi Brown, another champion of blush


At the same time, it's also color, not just base, makeup, what Asian brands sometimes distinguish as "point" makeup. It is not that blush should draw attention—indeed, nothing is more baffling than the current mania for shimmery, sparkly blushes (who blushes in glitter?)—but often the shades corresponding to your blush will flatter you, almost by default. This phenomenon is particularly sound in lipcolors; a shade in the same color family, as shown above, perhaps a little richer and more sophisticated, is almost a no brainer, while intensification (darker, redder, brighter, frostier) yields dramatic lips. As your eye develops, eyeshadows that complement or contrast with your One True Blush, you will find, also make astute gambles, because your blush creates a nexus between all these disparate shades, tying them together to your complexion.

The principle holds whether you are...



warm medium olive, with slight ruddy tones, like Rosario Dawson...
Many Hispanic (Dawson is a mix of Irish, Native American, African, and Cuban) women, with their olive skintones, dark eyes and hair, can wear colors similar to Italian women. A peachy mouth with the dramatic flair of black liquid liner, like Sophia Loren. But I have gone for a slightly different route.

One True Blush: a tawny, a complicated mixture of mostly brown and peach with a bit of pink, red, beige, and orange thrown in—it also evokes the sun, which is also fitting
Everyday Lipcolor: a little more vibrant with greater amounts of rose, perhaps a dose of berry, and the richness of shimmer
Intense Lipcolor: a sheer, bright warm red somehow makes a dramatic lip very easy and sunny
Soft "Neutral" Eyecolor: again, a fleshtone highlight: the tawny colors of the blush are mixed with much beige and silver
Complementary Eyecolor: a soft, mossy green, quite greyed and without shimmer, isn't harsh on olive skin, and yet it accords very pleasantly with the tawny blush
Contrasting Eyecolor: a sparkly platinum, especially one touched with lavender (wasn't able to find an example here here), would make a fantastic liquid liner on olive skin

light and warm-neutral, like Kate Winslet...
One True Blush: a warm peachy pink
Everyday Lipcolor: your classic rosewood, almost boring
Intense Lipcolor: a muted rose-red is very romantic, even with this much red, there is still pink in it
Soft "Neutral" Eyecolor: champagne, here with a touch of pinky-peach to play up eyecolor
Complementary Eyecolor: blue eyes are most dramatically emphasized by a golden haze of amber, yet it isn't a startling color
Contrasting Eyecolor: this sapphire, however, is... strictly for liner use

or cool and dark, like Lauryn Hill:
It is interesting when a woman has "low-contrast" coloring, that is to say, similar shades in eyes, hair, and skin, because the colors tend to be very muted and similar to each other, yet they must be sufficiently pigmented to show up on her dark skin.

One True Blush: a gold-flecked bright plum, what a color on her burnished, mahogany skin! plum is to darker skin what pink is to lighter skin...
Everyday Lipcolor: plum is composed of equal parts red and purple, so a very reddish plum brightens on the original
Intense Lipcolor: whereas a purpled-up version evokes a moodier drama
Soft "Neutral" Eyecolor: pewter, which, because of its silvery contents, is somewhat cooler than normal chocolatey hues
Complementary Eyecolor: this deep, smoky violet pairs well, not only with the pewter and the plums but her skintone as well
Contrasting Eyecolor: this frosty pink/lavender pastel (sugar sprinkles) may be a dainty but unexpected choice after the intensity of the other colors
Therefore, choose your blush first, and wisely.

There are two factors: the tones of your skin, and the contrast you need to create. The first is straightforward enough. The darker the skin, the stronger the pigmentation—otherwise it wouldn't show up (or, conversely, it would be too strong)—or the INTENSITY of the blush. A woman with ivory-pale skin ought to look into a pale beigey pink, while someone with medium-olive skin might find a rich plum more to her liking. When choosing the COLOR, blush provides the closest approximation to a failsafe litmus test: if you wear a warm blush, you are probably warm, if you wear a cool blush, you are probably cool. Warm shades range from bronzer-like terracottas to apricots and corals to deep vermilion. Cool shades run a gamut from the most delicate mauve to intense fuschias and plums—yellow-cool complexions tend to favor pinks, while purple tones will sing the praises of olive-cool skin. Those with a balance of warm and cool, better termed as "neutral", can wear virtually any color, but complex shades of rose or red are good options. Those who are already quite pink or ruddy may not require a blush at all. And finally, the PURITY of color, because there are pinks and there are pinks, from pure colors like NARS Desire to the muted-complexity-in-which-pink-is-only-a-factor of Stila Fade. Does one go for the pure pink, or the neutralized, adulterated pink? It all depends on your skin, again. If you've got rather colorless skin—a clear brown tone, ivory without any delicate blooming pink—you need more of a purer color. But if you're a ready blusher, and already have plenty of pink in your skin, choose the neutralized one.

Another approach:
DEPTH of skin determines INTENSITY of blush

The darker the skin, the darker the blush. The lighter the skin, the lighter the blush. But you can play with this by applying a blush sheer or with more intensity.


underTONE of skin determines TONE/COLOR of blush

yellow: pink, plum (of a pinkish variety), rose, mauve, red
olive: peach, orange, apricot, terracotta, mauve, plum
pink: possibly no blush at all!
balanced/neutral: pretty much anything
blue (usually only in very dark skin): red, berry


NEUTRALITY of skin determines PURITY of color

The closer you are to a balanced skin tone, the less of a certain color (i.e. pink, or peach) you need. Choose one that is couched in a neutral base so that you don't overwhlem your features. I, however, have very little pink in my face, and therefore cling to the purer colors.
The whole purpose behind this stratification is that blush should mimic a natural rush of blood to the skin. Blood is red, of course, and skin is all shades of tan and brown, and the resulting combination is the one you want to emulate. In which case, a red-rose-petal tint like MAC Laidback is probably the most universal blush of all.

The second factor is contrast, which takes "context" into consideration: the contrast between your skin and your other features, particularly your hair. The darker your hair, and the lighter the skin, the more vivid the blush is necessary, because dark hair "bleaches" the complexion somewhat, so that you need to add balance by using a stronger blush. The closer that your skin and your hair are in color—for example, a tawny skin and light brown-blonde hair—the more neutral the color should be, like an earthy rose or even a bronzer.

The ultimate test, for all this theory, is a practical one: try it on. Your face should look immediately healthy, balanced, fresh, awake, alive.

Standard application advises concentrating blush on the apples of your cheeks, the fleshy part of your cheeks that pop out when you smile, then swept out to your cheekbones, with a little on the temples and the chin (a Kevyn Aucoin trick, and an effective one, as these are parts of your face that naturally flush and the overall look is more balanced). However, the angle may shift on different face shapes. On a round face, angle the blush sharply upwards to elongate the face, while a nearly horizontal angle is useful for balancing those with long faces. Cream or gel blushes are best applied with fingers; a soft, fluffy, well tapered brush that fits exactly over the apple of the cheek is an essential for powder.

Labels: bobbi brown, mac, nars, the beauty primer
12/12/2009 [2]
Most Wanted: Birches
by Dain
| | |
| --- | --- |
| | When I see birches bend to left and right |
| | Across the lines of straighter darker trees, |
| | I like to think some boy's been swinging them. |
| | But swinging doesn't bend them down to stay |
| 5 | As ice-storms do. Often you must have seen them |
| | Loaded with ice a sunny winter morning |
| | After a rain. They click upon themselves |
| | As the breeze rises, and turn many-colored |
| | As the stir cracks and crazes their enamel. |
| 10 | Soon the sun's warmth makes them shed crystal shells |
| | Shattering and avalanching on the snow-crust— |
| | Such heaps of broken glass to sweep away |
| | You'd think the inner dome of heaven had fallen. |
| | They are dragged to the withered bracken by the load, |
| 15 | And they seem not to break; though once they are bowed |
| | So low for long, they never right themselves: |
| | You may see their trunks arching in the woods |
| | Years afterwards, trailed their leaves on the ground |
| | Like girls on hands and knees that throw their hair |
| 20 | Before them over their heads to dry in the sun. |
| | But I was going to say when Truth broke in |
| | With all her matter-of-fact about the ice-storm |
| | I should prefer to have some boy bend them |
| | As he went out and in to fetch the cows— |
| 25 | Some boy too far from town to learn baseball, |
| | Summer or winter, and could play alone. |
| | One by one he subdued his father's trees |
| | By riding them down over and over again |
| 30 | Until he took the stiffness out of them, |
| | And not one but hung limp, not one was left |
| | For him to conquer. He learned all there was |
| | To learn about not launching out too soon |
| | And so not carrying the tree away |
| 35 | Clear to the ground. He always kept his poise |
| | To the top branches, climbing carefully |
| | With the same pains you use to fill a cup |
| | Up to the brim, and even above the brim. |
| | Then he flung outward, feet first, with a swish, |
| 40 | Kicking his way down through the air to the ground. |
| | So was I once myself a swinger of birches. |
| | And so I dream of doing back to be. |
| | It's when I'm weary of considerations, |
| | And life is too much like a pathless wood |
| 45 | Where your face burns and tickles with the cobwebs |
| | Broken across it, and one eye is weeping |
| | From a twig's having lashed across it open. |
| | I'd like to get away from earth awhile |
| | And then come back to it and begin over. |
| 50 | May no fate willfully misunderstand me |
| | And half grant what I wish and snatch me away |
| | Not to return. Earth's the right place for love: |
| | I don't know where it's likely to go better. |
| | I'd like to go by climbing a birch tree, |
| 55 | And climb black branches up a snow-white trunk |
| | Toward heaven, till the tree could bear no more, |
| | But dipped its top and set me down again. |
| | That would be good both going and coming back. |
| | One could do worse than be a swinger of birches. |
| | 1916 |

To pragmatic eyes, a poet's rebellion, such as Frost's denunciation of the stifling intellectualism of Boston, seems insubstantial, even affected. Our world is coarser, defined by broader values and far less fraught with internalized significations; in real life, perhaps, these were simply very selfish people, in a queer and distant way. Only in print, does the poet's heightened sensitivity to the fine gradations of existence become manifest. On the surface, "Birches" is not much more than an evening walk through snowy woods, the solitude and communion with nature Frost sought by retiring to the backwaters of northern New England, so it is easy to miss the underlying structure, so carefully wrought, beneath the deceptive simplicity of his language.

"Birches" splits neatly into four sections. The first few lines, until the caesura of line 5, a faint, echo of the epic invocation, a discourse on the action and its causes, though emptied of anything remotely heroic: a forest of birches, bent over. Frost fleshes out, in two long descriptive passages of about twenty lines each, the tensions between natural (the ice storm, lines 5-20) and human agency (the boy's playtime, 21-40), a recurring theme throughout his poetry*. For all that he later dismisses the first passage as "[Truth's] matter-of-fact about the ice-storm" (line 22), the ice-storm, surely an oblique pun on his name, is highly aesthetic, filled, "With the same pains you use to fill a cup/ Up to the brim, and even above the brim" (lines 37-38), the tinkling rush of crystalline onomatopoeia in lines 5-13, such that "you'd think the inner dome of heaven had fallen" (line 13), before concluding with the ornately crafted epic simile of "girls on hands and knees that throw their hair/ Before them over their heads to dry in the sun" (lines 18-19). By contrast, the presentation of the lonely boy, who "[rides the birches] down over and over again/ Until he took the stiffness out of them," (lines 29-30), though purportedly a figure purely of Frost's invention, is surprisingly prosaic. Again, the revelation is delayed—this is in fact a nostalgic portrait from his own childhood, far from the games of other children—so that it is only upon Frost's declaration, "So was I once myself a swinger of birches" (line 41), that the reader is finally allowed to comprehend, at last, that Frost speaks, not of birches, but of poetry.

It is poetry, its creation, and his tasks of poet, that allow him to approach sublimity, or "Toward heaven" (line 56). Scroll back to the top of the post; what does the poem physically resemble, but "black branches up a snow-white trunk" (lines 54-55), a birch tree? When "life is too much like a pathless wood/ where your face burns and tickles with the cobwebs/ Broken across it, and one eye is weeping/ From a twig's having lashed across it open" (lines 44-47), or, when the agency of the natural world has confounded and vanquished human agency, poetry provides the solace proper to the poet, who realizes that, in spite of his world-weary griping, "Earth's the right place for love" (line 52).

The theme of this outfit? The weather outside is frightful...


Nevermind the frumpy sweatshirt, this A.P.C. Irish Cape ($225), in a winter-white jumble of cabled knits and its schoolgirlish toggle closures, makes a far more stylish layer to throw on for warmth.



A pair of sky-blue Portolano gloves ($200) peeking out from the sleeves of your coat, is a cheery, unclouded dose against the diminishing light.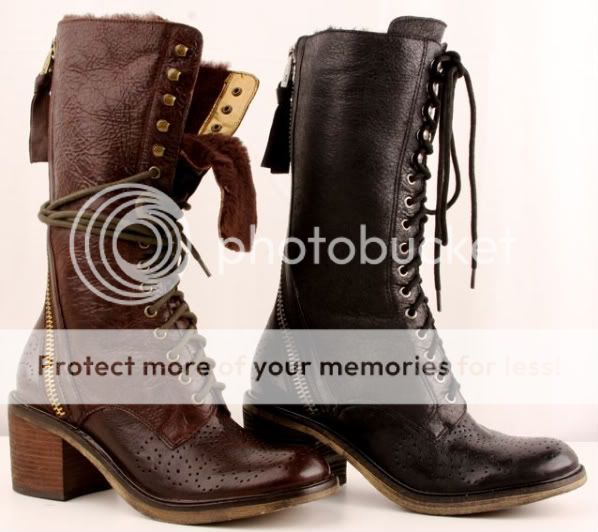 Ever since Garance Doré featured Vivienne Westwood pirate boots ($510), I've been salivating after a pair—too trendy to be wise—they'll wear out their welcome within months. It's just, practical shoes are so... ugly, even though tough, whether-in-rain-or-now-walk-'em-everywhere shoes are so critical in slushier climates. When I spied Sam Edelman Dupree ($289.95), I dropped dead with lust. Baroque, luxurious touches (lavishly tooled leather, shearling lining, twisted zipper) meet the Doc-Marten aesthetic—OMFG SO COOL.



Perhaps it's a little juvenile to subvert the citrus-in-summer cliché, but I prefer my hesperides, especially those by Roudnitska, to sparkle during the depths of winter, training their tasteful subtlety for the close quarters indoors. Though still in production, Dior's Eau Fraîche is even more fetching in the vintage bottle, with its retro, rattan accents, not to mention the bonafide dosage of oakmoss, as delicate as the leather on a fine lady's glove, for just a touch of gravitas.



It's hard to imagine anything less glamorous than long underwear, but revisioned in architectural cashmere knits, for the off-duty ballerina, Eres Theoreme Ballerine and Pirouette is anything but frumpy.

* See also: "Mending Wall", "The Wood-Pile", "Provide, Provide", "Design", "Never Again Would Birds' Song Be the Same", "The Most of It", "The Gift Outright", "Out! Out!—", among others.

Labels: apc, christian dior, eres, most wanted, portolano, robert frost, sam edelman
12/09/2009 [1]
Fashion Notes: Best in Show, F/W 09 (Part II)
by The Kindly One
BEST ACCESSORY



I am not a jewelry person, but from Balenciaga's fall show, this cuff is the one thing I responded to. I just find the curvature of it so beautiful. Not only does it emphasize the graceful curve between a woman's arm and hand, it also reflects on the curves of women themselves. This is just the perfect thing to place at the end of a very long, very lean sleeve.

BEST FUR



I love this punch of fur and tweed from Miu Miu. Fashion is besieged with couture embellishments right now, and this serves as an antidote to that. Though dramatic, there is something very haphazard and undone about simply draping an embellishment over your clothes, and the intermix of grey and white really plays up the coat's inky black. Plus, I just love the shoes.

BEST WEARABLE COAT



This has to be one of the prettiest coats I've ever seen. Feminine, girly, and slightly retro, this Miu Miu coat is something I would have exclaimed over when I was in my early 20s and going through the phase of thinking the only style icon was Audrey Hepburn and clothing had to be tasteful. I have evolved since then, but I still think this is one of the most easily and enjoyably wearable coats I can remember.

BEST FASHION COAT



As much as I love the above, this Miu Miu outfit is the one I'd actually wear. The open top speaks to my need for dramatic clothing and face-framing necklines, and the vest's slim bottom keeps everything fitted and cool. This vest is something I could easily wear years from now, as it's in keeping with my general style, and is not likely to easily date.

BEST LOOK OVERALL



While reviewing the fall shows, this appearance by Miuccia Prada from the end of Prada's show was easily my "eureka" moment. I love everything about this look: the sequins, the slim fit of the dress, the cardigan over the dress, the socks with sandals, how everything goes together, the general frumpiness of the outfit that Miuccia morphs into hip grandma. Essentially, this is what modern fashion is meant to be - taking the clothes and making them your own. Easy to say, hard to do, harder even to do now that we've replaced culture with advertising and can't get away from the hard sell. Despite it all, this outfit tells me a lot about Miuccia Prada herself, as well as about the brand. From this outfit, I can glean that Miuccia Prada is an individual, she should style and model in her ad campaigns, and that Prada is meant to be worn, not venerated, idolized, or scorned. This ended up being my favorite picture from the fall shows, and I think it serves as a better advertisement than all the fall ad campaigns I've seen.

Labels: balenciaga, fashion notes, miu miu, prada
12/08/2009 [2]
Beauty Notes: Chanel Rouge Allure Laque
by Dorothy

I don't like lipgloss. I'm not sure why; I just know I felt too old for it even as a teenager, and although I've owned a number of glosses over the years, I've never been as excited over gloss as I get over lipstick. (Granted, I get

very

excited over lipstick. It's a thing.) Gloss is sticky or slippery, it encourages lipstick to slide off (and much as I love lipstick, I am lazy about reapplying); it feels too thick, too "done". And I think my face looks washed out without some pigment on the lips, which is probably part of why I've never taken to nude lipsticks.

But inspired by this post, I feel obliged to try any Chanel colour called Coromandel, and swatches of Chanel's Rouge Allure Laque in that shade piqued my interest even more. And I have to say, although I'd normally feel absurd shelling out this much for a lipstick, the Rouge Allure Laques are a gorgeous product. Coromandel is a blood red on me, which means it would probably lean orange on anyone else. It's a beautiful shade, but it's the consistency that makes this special. The Rouge Allure Laques are really liquid lipsticks, not glosses; they have intense, concentrated pigment, made even more dramatic by the glossy finish.

This is a thoughtfully designed product, with the usual glossy black Chanel packaging. The doe's-foot applicator is slightly concave at the top, to ease application; the colour stays true; it stays on beautifully, it does not bleed (unless I blot, then it bleeds for some reason), it feels light and balmlike and lovely. This is head and shoulders above any other gloss or liquid lipstick I've tried.

Edited to add a photo (I think every face I make in these photos looks weird, but there we have it). As you can see, Coromandel is a very bright red.


Labels: beauty notes, chanel
12/05/2009 [4]
Perfume Notes: Aramis
by Dain

Théodore Rousseau, Under the Birches, Evening (1842-1844).


Like no other genre of perfumes, leather, the Van der Luydens of an already elitist society, commands the highest reputation of them all. Commercial appeal—they would never condescend to such vulgarity—is not their forte; perhaps that is why 'fumeheads (and this reviewer is among them) pay them so much deference. With so many perfumes of quality and great craftsmanship falling into increasing disregard, even by their own houses, there is much to admire in the aristocratic nonchalance of Bandit, Cuir de Russie, Knize Ten, and Tabac Blond. No matter the indignity, the obsolescence that threatens lesser perfumes, a great leather, its elegance assured, faces the world with the unshakable poise of the pedigreed. (Whereas I sometimes wonder at No. 5's parvenu origins.) And indeed, these are among the greatest perfumes ever made: sexy but never outré, erudite without a hint of aspiration, eccentric but still impeccable, and above all, confident.


All the same, leathers are not very cheerful, if not outright moody. By design, they are conscious of their own uncommonness, and those who wear leather perfumes are conscious of an uncommon taste: nothing called Bandit or Tabac Blond seeks to conform, and until No. 19 comes along, Cuir de Russie is the sole Chanel in the pantsuit, and though Diorling is rather more traditional, she's got a wonky nose. After all, heightened consciousness is the distinguishing mark of high aesthetics, whether internal or external (the sometimes uncomfortable fit between individual perspective and social mores), trained to such nuanced complexities that, even after millennia of joy-defeating academic analysis, it remains perennially fresh. And yet, though art may be the only human endeavour that endures in spite of mortality, it is some dead serious stuff. Without exception, all the great leathers are well read, and even their laughter, if a leather ever laughs, is a quietly considered business.

Into the half-lit, studied restraint of the genre, Aramis explodes: brash, cheap, plentiful, and full of physical vigor. It sings and dances and smiles. The smell of open air is in its clothes. It talks too loud. But secretly, even for the most ardent leatherite, the rustic optimism of Aramis is something of a relief.

Aramis opens with the noonday sun—a sharp, querulous bergamot punctuated by a heavy, unabashedly masculine bouquet of bitter herbs—clary sage and mint and oregano and rosemary and bay leaf and basil and myrtle. Far from keeping you at a distance, a careless application fills a small room, and clears it. Then, not unlike its kindred, Jolie Madame, or the less violet-tinged Azurée, the silken petals of a gardenia begins to unfold, touchingly dissonant, but quite welcome on a woman's skin after such unrelenting virility. The core of Aramis, however, is a warm, rich, buttery leather—tranquility at the eye of the hurricane. It is then that you are made to realize, for all the brusque mannerisms of the top notes, echoed by a no-less massive drydown of oakmoss, sandalwood, patchouli, and lashings of vetiver, this is still a leather. Initially, you may find yourself overwhelmed by its potency, but given time and patience, you will find a tutored grace, the charisma characteristic to all leathers of its class.

OTHER REVIEWS
Basenotes
Fragrantica

Labels: aramis, bernard chant, chypre, gene kelly, hesperides, leather, perfume notes, theodore rousseau
12/04/2009 [1]
Fashion Notes: Best in Show, F/W 09 (Part I)
by The Kindly One
When it came to Best in Show, I had difficulty this round deciding between two equally worthy shows. Both Isabel Marant and Miu Miu came up with collections that made me stop and look again and again. Ultimately, Isabel Marant won out with a factor that Miu Miu simply didn't bring: the clothes looked wearable. In fact, they looked like they had been worn as they came down the runway, and that is exactly what I want right now. I want to see women wearing clothes that look like they've been worn and loved, not clothes that look like museum pieces to be worn gently or in outfits that look like something that came from a magazine. As much as I love fashion, I am tired of the current phase of dressing in editorial styling. I am all for aspirational dressing - I will never be won over by the likes of Celine or Ralph Lauren - but I am so tired of everyone copping the same look and same attitude to pronounce themselves "individuals." You know what happens when everyone, individual and corporation alike, adopts anti-establishmentarianism? Hot Topic. We are living in an Alexander Wang/Rick Owens/model streetstyle of a Hot Topic moment. Now onto some real clothes.



The Isabel Marant show managed to achieve something very difficult; that is, present very wearable clothes that, when put together, look cool. This is something that fashion largely strives for and that, at the moment, is failing to do. There's a lot of cool clothing out there, and there are some wearable clothes, but rarely do the two meet. This is an example of that meeting. There's nothing very special about the clothes themselves: they're just a mismatched blouse and skirt, an oversized blazer, a belt, a pouch, and boots. It's the fact that they're all roughly within the same color palette, paired with a very slim foundational silhouette, that allows such experimentation with proportion, texture, and assumption (rough with soft, masculine with feminine) to succeed. Plus, the clothes are fundamentally cool. Though impossible to wear, there's nothing cooler than an oversized men's style blazer, or studded ankle boots, or a skinny belt encircling Erin Wasson's waist, or, when it comes down to it, Erin Wasson.



One of the particular successes of this collection was Marant's ability to adopt the best of Paris's fashion-forward designs and translate them in an arguably more tolerable, and certainly more wearable, style. Take the overemphasized shoulder. Marant's placed it on a tweed Chanel-style jacket and paired it with clothing that is neither couture nor immediately identifiable - that is, she made it normal. This is a definite look, but without the excesses and vulgarity that define the work of other designers. It may not be for everyone, but this jacket could realistically be worn through your day-to-day activities. Marant also successfully interpreted the 80s-inspired floral dress so strongly represented in the fall collections (top picture), as well as 80s inspiration overall.



In addition to interpreting fashion for the masses, Marant also took on the trends that would be heavily adopted by streetstylists both in pre-fall and fall, one such trend being leopard print. Leopard print's slowly built up to being everywhere, including Marant's leopard print coats, but I prefer this print skirt. Given how it hugs the body and its neutral print, it both punctuates the oufit while staying in the background of what is an all-black outfit. This is a print that couldn't be seen as ostentatious, matronly, or vintage. It is a very clever way of appropriating a trend to make it wearable and cool. Other trends Marant adopted included studding, leather, knee-high boots, and fur.



I think at least part of Marant's success comes from her basically telling the audience how to wear her clothes in a very realistic manner. Walk away from this show and you know what to pair each item with, and half of those items will come out of the clothes you already own. There are no unrealistic couture embellishments here. It's just a tank top with skinny jeans and a coat, and if you provide the tank top and skinny jeans, Isabel Marant will provide you with the coat. Perhaps a bra is in order, but it seems to me this is a much surer sell than a higher-end designer cutting the perfectly fitted jacket that ultimately, realistically only goes with the rest of that designer's perfectly cut collection.



Overall, I have to say this is my favorite look. It has everything I love: a well-fitted dress, visual depth, eccentricity, and a bit of not really caring about it all. It's that last bit that gives attitude and what we call "cool" to things and to people, and it's that identifiable, personal cool that sold me on this show.

Labels: fashion notes, isabel marant
12/03/2009 [2]
Subscribe to
Posts [Atom]. Or
follow on bloglovin'. If
you'd like to contact Dain,
feel free to email me.
I'm also on Pinterest.
Features

The Mnemonic Sense
Most Wanted
The Beauty Primer
Lookbook
Bestsellers
Consumer Diaries
Closet Confidential
On The Label
Beauty Notebook
The Hit List
Color Me In
The Makeup Artist
Wedding Bells
Globe Trotter
Desert Island
perfume notes
beauty notes
fashion notes
culture notes
minimalism
chypre arc
floral arc
fresh arc
masculines arc
gourmands
& orientals arc
Archives

August 2008
September 2008
October 2008
November 2008
December 2008
January 2009
February 2009
March 2009
April 2009
May 2009
June 2009
July 2009
August 2009
September 2009
October 2009
November 2009
December 2009
January 2010
February 2010
March 2010
April 2010
May 2010
June 2010
August 2010
September 2010
October 2010
November 2010
December 2010
January 2011
February 2011
March 2011
April 2011
May 2011
June 2011
July 2011
August 2011
September 2011
October 2011
November 2011
December 2011
January 2012
February 2012
April 2012
May 2012
June 2012
July 2012
August 2012
September 2012
October 2012
November 2012
December 2012
January 2013
February 2013
March 2013
June 2013
July 2013
Images

Photobucket