Announcements
If you're new to this blog, then read our guides to the basics: Skin (Part I), Skin (Part II), The Supernatural, Color Theory I, Color Theory II, Eyes, and Brushes.

Also, check out the blogsale.
Contents
· The Beauty Primer: Color Theory II

Favored

Art Tattler
the glamourai
The Non-Blonde
Perfume Shrine
Lisa Eldridge
Garance Doré
Smitten Kitchen
Into The Gloss
Grain de Musc
Lacquerized
Res Pulchrae
Drivel About Frivol
The Selfish Seamstress
Killer Colours
Bois de Jasmin
Glossed In Translation
Jak and Jil
Toto Kaelo
Worship at the House of Blues
I Smell Therefore I Am
Food Wishes
The Natural Haven
Messy Wands
1000 Fragrances
Moving Image Source
Wondegondigo
The Emperor's Old Clothes
M. Guerlain
Colin's Beauty Pages
Barney's jewelry department
Parfümrien
loodie loodie loodie
The Straight Dope
Sea of Shoes
London Makeup Girl
Sakecat's Scent Project
Asian Models
Ratzilla Cosme
Smart Skincare
Illustrated Obscurity
A.V. Club
Tom & Lorenzo: Mad Style
Eiderdown Press
Beauty and the Bullshit
La Garçonne
Flame Warriors
Everyday Beauty
Fashion Gone Rogue
Now Smell This
Dempeaux
Fashionista
The Cut
A Fevered Dictation
Nathan Branch
101 Cookbooks
The Beauty Primer: Color Theory II
by Dain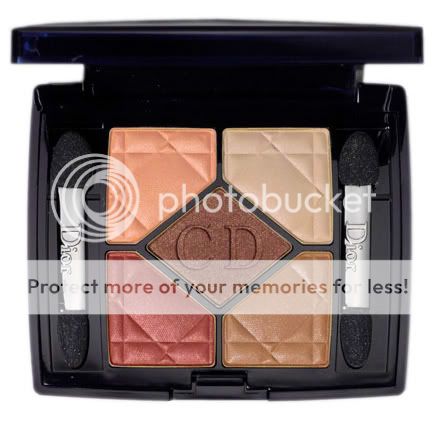 Some products require introduction. Others, however, can be summed up by name alone: Kitten. Black Honey. Fleur Power. 217. Orgasm. Black Satin. Dolce Vita. Ruby Woo. 666. Beige Massai. Rice Paper.

Reader, I don't doubt you are savvy enough to recognize them instantly, nay, to have those pigments flash across your inner eye like deeply ingrained memories. They're equally beloved and abhorred. Some established opinion-makers even go so far as to tout them as universals, provoking harsh critique from those who don't match the template of the typical starlet: a warm, light complexion and artificially flaxen-haired. Once you peel away the layers of hype, these "universals", as they're called, are never the most exciting colors, very much like skin tones themselves, slightly enhanced. That certainly accounts for why they sell so well; they don't require much thought to use, and if thrown prominently into the spotlight, across dozens of editorials and backed by celebrity raves, it requires as little thought to find it. "Try this," echo a hundred SAs, pushing towards you a tube of NARS Dolce Vita. Chances are, if you're not too dark, it'll work out; this isn't the kind of lipstick that clashes. Plus, it's tasteful, not overtly aggressive, the unfussy nude lip—not nude in the ethnically narrow sense of beige, but rather an enhanced, naturalistic lip tone (YLBB). Dolce Vita is a rosewood, the brightness of pink muted by brown, a spinoff of the early 90s mania for heavy lipliner, now engorged and sheered down for ease of use, like a child's crayon. Rosewood is now as ubiquitous as its saturated cousin, red lipstick, managed to be a few decades ago. Practically without exception, you'll see a version of it across all brands.



Rosewoods: NARS Dolce Vita and Chelsea Girls, MAC Spice, Chanel Mademoiselle, Revlon Mauve It Over.


We might toy with the idea of honeysuckle lipstick, the trendiest push, but how often do you see it on the streets? Whereas there's a woman, if not several, wearing rosewood in every room. One serves as a contrast, a shade that sits on the skin as an entity quite distinct from your skin—here I am, honeysuckle lipstick!—the other, as a complement, which fits and flatters your coloring to such an extent it simply looks polished—not exactly natural, but certainly not a statement. The difference between contrasts and complements are entirely subjective, unlike the objectivity of neutrals versus colors: black will always be a neutral, but as an eyeliner, it is a complement, on lips, a decided contrast. Thus are "universals" polarizing. Debate rages eternally over the best nude, conducted with the fervor of an ecclesiastical court. In the mean time, women will do as they have always done, buy the nude that best matches their natural lip tone. When it comes to a complement, individual preferences ultimately determine its fitness: the minutest shifts in undertone, overshimmers, texture, saturation, and depth. There's no doubting that dusty pink is a highly complementary color, but some people need a little more peach, others mauve, some like the softness and high shine of a gloss, others the definition of a pencil, and there are even some who will reject the color entirely. A contrast, on the other hand, only begs the question, "do you dare?" There's a greater difference, objectively, between Estée Lauder Glacial Blue and NARS Palladium, than Dolce Vita and Mademoiselle, but subjectively, it is the other way around: a complement that's slightly off on your coloring is essentially devalued for use.

Most women, when they start off, begin with the industry favorite, and, through an endless process of trial and error, tweak and adjust until they arrive at their ideal color range. Since I can only use myself as an example, let's begin with my coloring: yellow/pink+, fair but not pale, dark brown, wide-set, almond-shaped eyes with very little lid, symmetrical but weak features, long black hair.

PICK YOUR INTENSITY


Laura Mercier Plumberry, with Revlon Mattes Sky Pink and In The Red.


I don't own Dolce Vita; I harbor little fondness for nudes. I do, however, own the inspiration behind nude lipstick, a natural lipliner: Plumberry from Laura Mercier, which leans mauve, rather brighter than your basic rosewood. Before you start tweaking undertones, figure out the level of intensity that flatters you best, because it will alter your perception considerably, even if you've got the correct undertones. This medium, neutralized intensity serves most people, but some people look garish and overdone in even a hint of color (and favor lipsticks that resemble concealer), while others need brights just to look alive. To experiment, two lipsticks from the drugstore: a pastel pink paler than my natural lipcolor, and the saturated version (remember than pink is pastel red), quite a wearable muted rose red. You can't really tell in such a closeup, but take my word for it, I'm a red lipstick girl.

SHIFTS IN UNDERTONE
Now that I've established that saturated, vibrant, bright, intense, color works best on me, I can play around with the details. I already know my parameters clearly, so by and large these are flattering shades on me. The differences going to be subtle: they all work, within reason.



Left to right: In The Red vs Rouge Saadi, Femme Noir vs RD 178M, Scarlett Empress vs Damned.
Revlon In The Red Matte In The Red is quite a tame red, neither too blue nor orange, muted by a little brown so it doesn't veer into the territory of a harsh bright, one that performs decently on a wide range of skin tones. I normally favor cooler, brighter shades than In The Red, so it registers a bit tame, just a hair too warm on me.
Yves Saint Laurent 03 Rouge Saadi Rouge Pur Couture My coloring desaturates everything; Rouge Saadi would register as a cherry red on most people, but leans slightly coral on me,the early-60s reference to Mad Men that's everywhere these days (with every brand is releasing warmish, saturated, nouveau-matte lipsticks). I'm not sold on the glossy finish, and often sheer it out into a stain, but I love that it doesn't go dull on me. Rouge Saadi is less brown than In The Red.
Julie Hewett Femme Noir It's as close to neutral as In The Red, if you've got strong yellow undertones, it might shift towards blue-red, but Femme Noir is pure, bright cherry red with oversaturated pigmentation of the highest-quality red. It's classic 50s pinup, fun in its own way, but so bright it dominates, even on me.
Shu Uemura RD 178M My favorite red, a status shared by Chanel Dragon Rouge Allure Lacque (not pictured), though so divergent in finish they occupy different niches. They're brilliant layered. It's got the glamourous Hollywood vibe of Femme Noir, but not such a straight red. RD 178M is darker and less saturated, a blood red with raspberry undertones that suits my coloring to perfection—recall that Laura Mercier Plumberry boasts the same pink/purple tones—I neutralize blue tones by default, so it wears more neutral on my lips, though not as brown as the photograph suggests. I adore this color: look how creamy my skin appears, even with 3 am bloodshoot eyes and dark circles.
NARS Scarlett Empress Too much blue, however, drains my skin of all life. I don't have sufficient olive undertones in my skin to carry off this much purple. This is easily the most unflattering of these reds. In real life, it's positively corpselike. Notice how much deeper my undereye circles are than when I'm wearing Shu Uemura RD 178M, which has just the right degree of blue.
NARS Damned Velvet Matte Lip Pencil Through this experiment with reds, we've located my ideal color family: from red to pink to berry, in ever-shifting proportions. Damned is really a rich raspberry, the emphasis on pink/berry, grounded by some red, the saturated version of Plumberry from earlier.
In most cases, women don't settle for just one lipstick, but they do stick to a range, with minute variations, which is why the same shade seemingly multiplies in our stash, like breeding rodents. I'll never branch out into chocolate or pale peach. Most people don't don't need to be told if a color is grossly unflattering; it's plain to see.

Remember, just because it's neutral in the tube does not mean it will wear as a neutral. Your coloring will shift things considerably. Dorothy, for example, who loves red lipsticks as much as I do, needs to make adjustments towards orange, peach, and brown instead. Like fashion, you can take shortcuts, either that of the fashion victim (It Bags) or the incurious (GAP), or you can sharpen your eye for chic—the subtleties of tailoring and proportion and quality of material. In most cases, you won't be badly served by "universals". But if you think in terms of complements and contrasts, in the context your particular coloring, the shades you wear will fit your face better.

Labels: julie hewett, laura mercier, nars, revlon, shu uemura, the beauty primer, yves saint laurent
2/22/2011 [3]
Subscribe to
Posts [Atom]. Or
follow on bloglovin'. If
you'd like to contact Dain,
feel free to email me.
I'm also on Pinterest.
Features

The Mnemonic Sense
Most Wanted
The Beauty Primer
Lookbook
Bestsellers
Consumer Diaries
Closet Confidential
On The Label
Beauty Notebook
The Hit List
Color Me In
The Makeup Artist
Wedding Bells
Globe Trotter
Desert Island
perfume notes
beauty notes
fashion notes
culture notes
minimalism
chypre arc
floral arc
fresh arc
masculines arc
gourmands
& orientals arc
Archives

August 2008
September 2008
October 2008
November 2008
December 2008
January 2009
February 2009
March 2009
April 2009
May 2009
June 2009
July 2009
August 2009
September 2009
October 2009
November 2009
December 2009
January 2010
February 2010
March 2010
April 2010
May 2010
June 2010
August 2010
September 2010
October 2010
November 2010
December 2010
January 2011
February 2011
March 2011
April 2011
May 2011
June 2011
July 2011
August 2011
September 2011
October 2011
November 2011
December 2011
January 2012
February 2012
April 2012
May 2012
June 2012
July 2012
August 2012
September 2012
October 2012
November 2012
December 2012
January 2013
February 2013
March 2013
June 2013
July 2013
Images

Photobucket