Announcements
If you're new to this blog, then read our guides to the basics: Skin (Part I), Skin (Part II), The Supernatural, Color Theory I, Color Theory II, Eyes, and Brushes.

Also, check out the blogsale.
Contents
· B L O G S A L E

Favored

Art Tattler
the glamourai
The Non-Blonde
Perfume Shrine
Lisa Eldridge
Garance Doré
Smitten Kitchen
Into The Gloss
Grain de Musc
Lacquerized
Res Pulchrae
Drivel About Frivol
The Selfish Seamstress
Killer Colours
Bois de Jasmin
Glossed In Translation
Jak and Jil
Toto Kaelo
Worship at the House of Blues
I Smell Therefore I Am
Food Wishes
The Natural Haven
Messy Wands
1000 Fragrances
Moving Image Source
Wondegondigo
The Emperor's Old Clothes
M. Guerlain
Colin's Beauty Pages
Barney's jewelry department
Parfümrien
loodie loodie loodie
The Straight Dope
Sea of Shoes
London Makeup Girl
Sakecat's Scent Project
Asian Models
Ratzilla Cosme
Smart Skincare
Illustrated Obscurity
A.V. Club
Tom & Lorenzo: Mad Style
Eiderdown Press
Beauty and the Bullshit
La Garçonne
Flame Warriors
Everyday Beauty
Fashion Gone Rogue
Now Smell This
Dempeaux
Fashionista
The Cut
A Fevered Dictation
Nathan Branch
101 Cookbooks
B L O G S A L E
by Dain
If you're interested, shoot me a request at dain.choi(at)gmail.com. I have done my utmost to represent colors as accurately as possible. International buyers are welcome. Shipping will be adjusted to size of order, using USPS: I estimate approximately $5 domestic, $10 international per each order. Paypal only, please. Thank you to veteran blogsalers for your good advice. Nevertheless, this is my first blogsale, so please be patient and understanding.

SKINCARE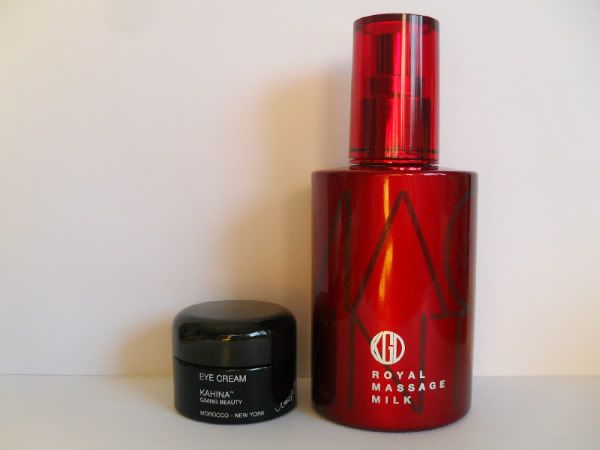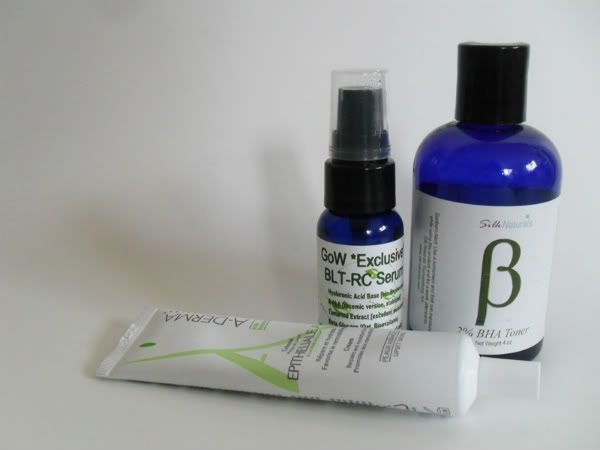 Absolution La Solution + Energie, 90% left $45
Absolution La Creme du Soir, 90% left $45
Kahina Eye Cream BNIB $50
Koh Gen Do Vintage Macro Royal Massage Milk
A-Derma Epitheliale A.H., 90% left $5
Silk Naturals 2% BHA Toner, 75% left $5
Garden of Wisdom BLT-RC Serum, 1 oz, 95% left $27


FACE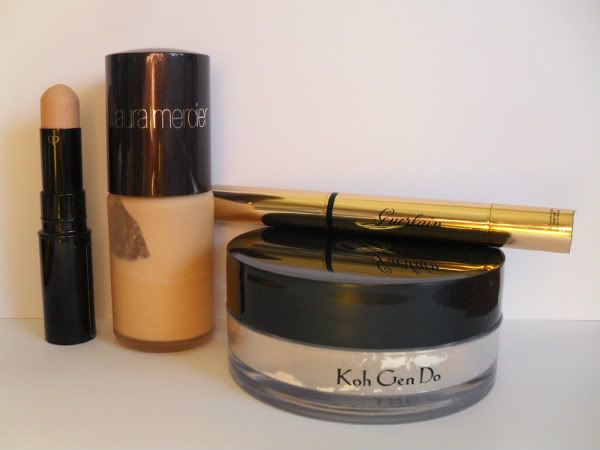 Clé de Peau Concealer Ivory
Laura Mercier Moisturizing Foundation Warm Ivory
Guerlain Precious Light 00, 80% left $32
Koh Gen Do Maifanshi colorless loose powder
Korres Monoi Sunglow 01 bronzer, 95% left $18
Shiseido PK304 Carnation
NARS Desire 95%, left $20


LIPS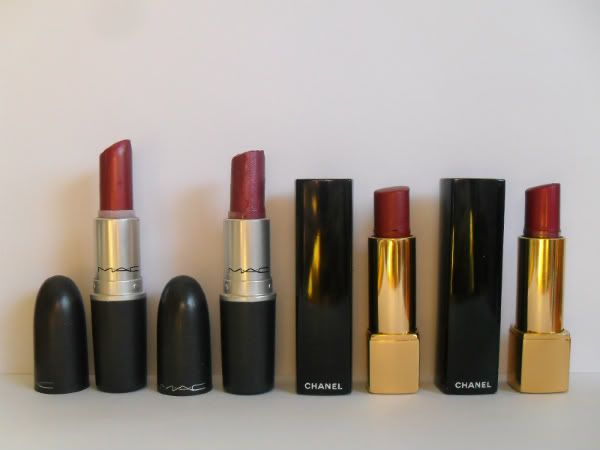 Besamé Red
Besamé Red Hot Red
Besamé Red Velvet, new formula, tested twice $18
Julie Hewett Sin Noir
MAC Red Haute, 90% left $11
MAC Sundressing, damaged on one side, 85% left $8
Chanel Attitude Rouge Allure, 50% left $17
Chanel Sexy Rouge Allure, 60% left $19
YSL Rouge Saadi Rouge Pur Couture $18
Shu Uemura RD185 Supreme Shine, 90% left $24
NARS Schiap, 80% left $17
Shiseido RS612 Gilded Wine, 65% left $15
NARS Gothika Lip Gloss, 75% left $16
Beauté Paramour Lip Gloss, 80% left $18
Nuxe Baume Progideux Levres SPF 15 Legendaire Pink, tested three times $18
Chanel Magnifique Glossimer, 60% left $22
Chanel Dragon, 90% left, reflects how much I paid in Korea $35


PENCILS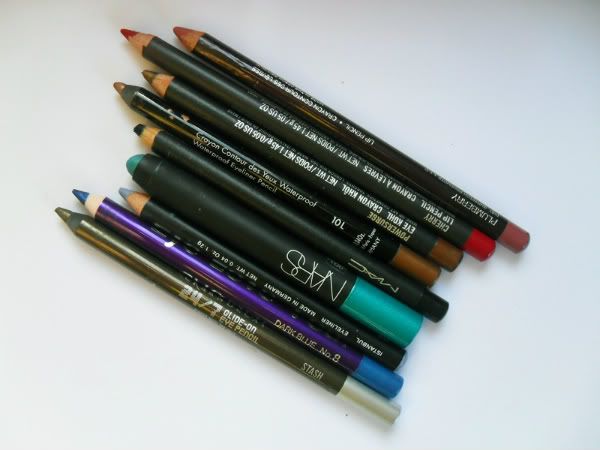 Laura Mercier Plumberry, 90% left $15
MAC Cherry
MAC Powersurge Kohl
Make Up For Ever Aqua Crayon 10L
MAC Feline Kohl, 80% left $10
NARS Palladium Soft Touch Pencil, testedd but never sharpened $18
NARS Istanbul, 75% left $12
Clio Eye Love You #8 Dark Blue, 95% left $10
Urban Decay 24/7 Eye Pencil Stash


EYESHADOWS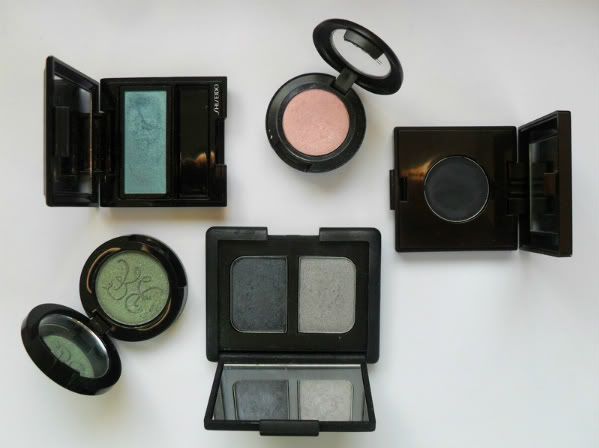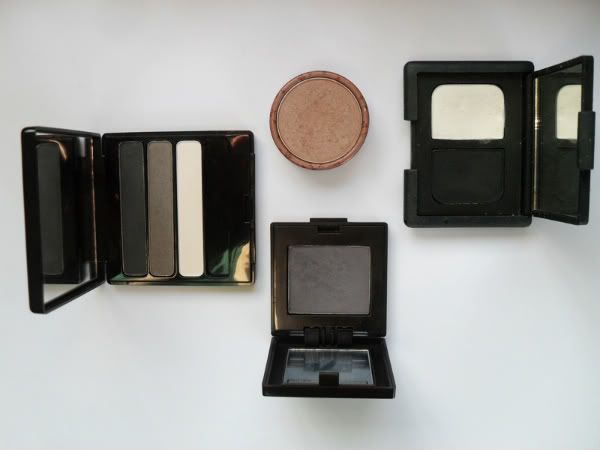 Shiseido BL714 Fresco, 90% left $19
Rouge Bunny Rouge Periwinkle Cardinal, used twice $25
Laura Mercier Bleu Marine Cake Liner
NARS Underworld
NARS Pandora
Stila Latte
Edward Bess Soft Smoke Trio, used twice $50
Laura Mercier Twilight Grey, used three times, old packaging $15
Laura Mercier St. Germain, 95% left $18
Estée Lauder Purple Haze, 90% left $13
Estée Lauder Glacial Blue, used four times $15
Paula Dorf 2+1 Trio Forbidden, 95% left $15
Benefit Mermaid, 90% left $15
Guerlain 2, Place Vendôme


BRUSHES


Kevyn Aucoin Large Powder Brush $30
Shu Uemura 10 Synthetic, travel size $20
Laura Mercier Flat Eye Liner
Giorgio Armani Large Eye Contour $25


PALETTES


Shiseido Holiday Palette, 80% left $25
2/28/2012 [0]
Subscribe to
Posts [Atom]. Or
follow on bloglovin'. If
you'd like to contact Dain,
feel free to email me.
I'm also on Pinterest.
Features

The Mnemonic Sense
Most Wanted
The Beauty Primer
Lookbook
Bestsellers
Consumer Diaries
Closet Confidential
On The Label
Beauty Notebook
The Hit List
Color Me In
The Makeup Artist
Wedding Bells
Globe Trotter
Desert Island
perfume notes
beauty notes
fashion notes
culture notes
minimalism
chypre arc
floral arc
fresh arc
masculines arc
gourmands
& orientals arc
Archives

August 2008
September 2008
October 2008
November 2008
December 2008
January 2009
February 2009
March 2009
April 2009
May 2009
June 2009
July 2009
August 2009
September 2009
October 2009
November 2009
December 2009
January 2010
February 2010
March 2010
April 2010
May 2010
June 2010
August 2010
September 2010
October 2010
November 2010
December 2010
January 2011
February 2011
March 2011
April 2011
May 2011
June 2011
July 2011
August 2011
September 2011
October 2011
November 2011
December 2011
January 2012
February 2012
April 2012
May 2012
June 2012
July 2012
August 2012
September 2012
October 2012
November 2012
December 2012
January 2013
February 2013
March 2013
Images

Photobucket