Announcements
If you're new to this blog, then read our guides to the basics: Skin (Part I), Skin (Part II), The Supernatural, Color Theory I, Color Theory II, Eyes, and Brushes.

Also, check out the blogsale.
Contents
· Consumer Diaries: November 2010

· Happy Thanksgiving!

· Culture Notes: Beard Growth

· The Beauty Primer: Contouring and Highlighting

· Closet Confidential: A New Winter Coat

· Beauty Notes: Enough

· Culture Notes: Ginger Tea

· Bestsellers: Dr. Bronner's "Magic"

· Globe Trotter: There's No Place Like Home

· Beauty Notes: The Perfect Manicure

Favored

Art Tattler
the glamourai
The Non-Blonde
Perfume Shrine
Lisa Eldridge
Garance Doré
Smitten Kitchen
Into The Gloss
Grain de Musc
Lacquerized
Res Pulchrae
Drivel About Frivol
The Selfish Seamstress
Killer Colours
Bois de Jasmin
Glossed In Translation
Jak and Jil
Toto Kaelo
Worship at the House of Blues
I Smell Therefore I Am
Food Wishes
The Natural Haven
Messy Wands
1000 Fragrances
Moving Image Source
Wondegondigo
The Emperor's Old Clothes
M. Guerlain
Colin's Beauty Pages
Barney's jewelry department
Parfümrien
loodie loodie loodie
The Straight Dope
Sea of Shoes
London Makeup Girl
Sakecat's Scent Project
Asian Models
Ratzilla Cosme
Smart Skincare
Illustrated Obscurity
A.V. Club
Tom & Lorenzo: Mad Style
Eiderdown Press
Beauty and the Bullshit
La Garçonne
Flame Warriors
Everyday Beauty
Fashion Gone Rogue
Now Smell This
Dempeaux
Fashionista
The Cut
A Fevered Dictation
Nathan Branch
101 Cookbooks
Consumer Diaries: November 2010
by Dain
I'm going to use this freeform space to collect my thoughts and organize the blog.

THE BEAUTY PRIMER...
I'm always learning something new—how foundation should be blended out into the thinnest possible layer, until it disappears into the skin, rather than building up coverage—so the ones I've already written require a serious overhaul. I think I'll try a couple basic overviews first, though: figuring out your skincare routine, adjusting the level of makeup you wear (truly natural, natural-but-polished, photographic makeup, dramatic), which shades will flatter best, how to choose brushes. Huge topics, difficult to cover comprehensively. Let me know if you've got any specific questions.

... and TENTATIVE FUTURE POSTS
a massive order of Kokutan brushes from Hakuhodo
Beauty Notebook on the Lippmann manicure
I'm so inspired by Tommy Ton's FW2010 wardrobe
how to adapt the Hollywood pinup look for the contours of an Asian face
my search for the perfect retinol-based eye cream, an expensive proposition
a Most Wanted taking off on the 70s coed
the black-velvet covered, no-slip hangers from Joy Mangano are brilliant
Tata Harper's organic skincare doesn't compromise on performance
SNIFFING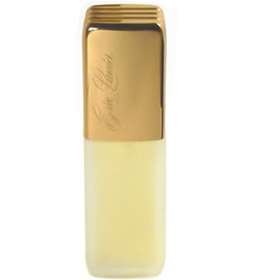 The truth is, I've lost interest in perfumes, or perhaps more exactly, I've lost interest in being swayed by the latest niche releases. Instead, I've developed a curious habit of serial monogamy, taking advantage of perfume's ability to carve into vast territories of memory. The latest is Private Collection, by Estée Lauder, the original. Galbanum this bold and green, at an intensity (one spritz clears a room) I've only seen matched by Vent Vert, has a harsh beauty which I love. Private Collection seems to pick up where White Linen leaves off, some time in the afternoon, with a hesperidic honeysuckle that twists its galbanum towards fresh-cut grass, which eventually mellows into a velveted twilight of pine needles, an indolic jasmine, sandalwood, and oakmoss. I've been warned it's demanding; lucky for me, Private Collection claims an affinity for my skin.

READING
Mona Simpson writes:
Comparing kind, genial Mr. Beebe and his "History of Coincidence" to Mr. Casaubon's dour, daily work on the "Key to All Mythologies" gives us some idea of the guiding sensibilities behind each of these two worlds and the tonal range between them. Forster's is mostly afternoon, sunny or cloudy, but always the hours between one P.M. and sundown. Eliot stays up all night, into the dark hours when time snaps and breaks in pieces on the cold floor....

...in A Room with a View, especially, Forster seems to be writing about the last party, the end of a world in which characters could wander into the moral universe of Eliot and Austen. Perhaps that is the tone D.H. Lawrence meant when he wrote Forster, in a letter from Baden Baden, "To me, you are the last Englishman."
DAUBING

My sister and I went shopping on Black Friday, where I picked up Laura Mercier Moisturizing Foundation, as well as Shiseido PK304 Carnation Luminizing Satin Face Color. They're both worthy of permanence.

PK304 Carnation bears a resemblance to Chanel's Narcisse (discontinued in the US), a soft, barely silvered pink, seemingly peachy warm in the pan, but better suited to cool skin. It has not only replaced Narcisse, but even NARS Desire, the favored blush in my stash for ten years. It's about time that foundation technology, the demand for pigment that glides effortlessly over and melds into the natural texture of the skin, caught up with blush. The formula of the Luminizing Satin Face Color is out of this world. (Keep in mind, that its performance will differ if your skin is oily. I have dry skin.) Dick Page takes blush so seriously he [reserves] the right to paint each girl's cheeks himself according to individual facial contours: "My trick for blush is to apply it before anything else... I bet you'll be surprised to see how using blush alone brightens your eyes and face." (Allure June 2008). The result is a luminous glow, but is otherwise imperceptible.

Though it's often the focus of obsession, foundation is not a product for which I harbor an immense inclination; why blanket the natural radiance of the skin for the sake of a few minor imperfections? But a great foundation is nevertheless something I'd like to have on hand—for photography, the bad skin days, or when I muster the resolve for full makeup—but considering how women seek for years among the best brands, I wasn't expecting to fall into perfection so casually.



The foundation alone.


Perhaps the most important consideration in selecting your foundation is to find a formula tailored to your skin type. Within reason, you can sheer down or build up coverage, and a shade a touch too yellow or peachy or dark or light, while not an ideal situation, can still be manipulated to good results. But if the texture is off, it will never sit easily on your skin.

On skin as dry as mine, liquid foundations always catch onto and expose the minute roughness lurking on the surface, no matter how assiduously I moisturize. Laura Mercier Moisturizing Foundation respects the texture of dry (not dehydrated, this is not in fact that moisturizing) skin, a fluid formula with plenty of slip that blends seamlessly, an impeccable match for the appearance of clean, pristine skin. This looks and feels like nothing, in finish and texture and radiance the same as real skin. Sometimes I can't tell where I've already applied and mistakenly add more. It's also beloved by Pat McGrath, "This is so light you just touch it over imperfections, and it looks like nothing's there—that's the trick to a barefaced look. A lot of women overcompensate when they think their skin skin looks bad." (from an old issue of Elle).

There's no mineral oil, which breaks me out, nor sunscreen, which whitens under a flash. Perfect.

WATCHING


Richard Burton's turn as Dr. Dysart, the embittered, self-loathing, disenchanted child psychologist, his resonant voice keeping pace with the sharp phrasing of Peter Schaffer's dialogue.

EATING
My brother, sister, and I love stuffing. I follow Julia Child's recipe:
For the unsweet cornbread: Preheat oven to 425°. Mix dry ingredients (½ cup flour, 1 ½ cups stoneground cornmeal, 2 ½ tsp baking powder, ¾ salt) together. In a separate bowl, beat egg into buttermilk, then combine with cornmeal mixture. Pour into greased 9 x 9 pan. Bake for 20 minutes, taking care not to overcook. You want a moist, crumbly cornbread.

While your cornbread bakes, break apart dried out, unwanted bread for 2 cups of bread crumbs into an extra large mixing bowl. Chop finely 2 cups onions and 1 ½ cups celery, setting aside to cook later in sausage fat. Chop fresh sage, about 3 tbsp if you want your stuffing very sagey, and mix into 2 beaten eggs in a small bowl. Break up 1 lb of sausage meat in a frying pan and cook until browned slightly. Your cornbread should have finished baking and cooled by now, so break it up for about 5 cups of crumbs, mix with bread crumbs. If the mixture seems dry, moisten well with turkey stock. Once the sausage meat is done, transfer to cornbread mixture, reserving the leftover fat in the pan, to saute the onions and celery until softened. Add vegetables to the cornbread mixture, the egg/sage mixture, then 4 tbsp of melted butter. Salt and pepper to taste. Bake in a shallow pan at 350° for 20-30 minutes, making sure to watch the stuffing and make sure it does not dry out.
WISHLIST

I don't normally shy away from busy prints, but for some reason, I need a bit of a palate cleanser, possibly because Boston is so dowdy compared to Seoul: the classic white buttondown (Steven Alan, please). I think I'll dig out an old pair of Blue Cult jeans; I haven't worn proper jeans in years.

Labels: consumer diaries, em forster, equus, estee lauder, laura mercier, shiseido, steven alan
11/29/2010 [0]
Happy Thanksgiving!
by Dain
I hope you're enjoying the holiday as much as I am. My father and I drank beers all night and he got so adorably maudlin. : )

I'd better start the stuffing...
11/25/2010 [0]
Culture Notes: Beard Growth
by Dain
Labels: culture notes, harry enfield
11/23/2010 [0]
The Beauty Primer: Contouring and Highlighting
by Dain

Kevyn Aucoin's (exaggerated) guide to contouring from Making Faces.


In the nineties, when everything eighties was the height of taboo, magazines would authoritatively dictate against contouring. Nevermind Kevyn Aucoin, the master sculptor, was a dominant force throughout the decade, there was a strict ultimatum against the paint-by-numbers face. It was practically an insult. In fact, early nineties makeup was as heavy as before, only it was done all in neutrals. As the decade waned and technology improved, Pat McGrath, who claims Clinique Zero Base (a now discontinued liquid highlighter) changed her life, flooded editorials with sheer, shimmery textures that played up the radiance of bare skin to hilt. Though the techniques have not changed, the heavy contouring from the eighties, itself a revival from Hollywood's black-and-white days when light and shadow were everything, has altered considerably in effect.



Twenty-five years from the 1986 album cover
to this advertisement for YSL Teint Radiance.


It's not just photoshop nor Debbie Harry's chiseled cheek bones, contouring is no longer intrusive, something that fades into the background, often to compensate for high-performance foundations, which make the skin too flawless, too flat. If it's obvious, what Lisa Eldridge gently pans as "snickers bars", it's time to blend.

Contouring should never be viewed in isolation, but incorporate seamlessly into the rest of your canvas: your base, your blush, and especially your highlighter. This is a technique for glamour makeup, rather than fresh-faced naturalism, so contouring has a greater affinity for foundation than bare skin. Under the harsh light of day, it's best to be conservative with contouring and highlighting, as the human eye discerns makeup better than the camera lens, but as you can see in our YSL ad, they create beautiful effects in photography under diffused evening lighting. What makes modernizes contouring and highlighting is the technology, rather than the technique, so I'd recommend taking advantage of formulations high in silicones or silica, such as Kanebo Lunasol, Shu Uemura Face Powder Sheer, RMK primers, Giorgio Armani, or Face Atelier, because they suck up pigments layered subsequently into the base itself. Blending is paramount; a cream should be applied neat over creamy base, a powder over well powdered foundation, always like for like. A cream will always provide a more natural finish than a powder, but is more difficult to manipulate. Finally, remember that chiaroscuro relies on high contrast. Highlighting and contouring are best used in tandem—one adds light, the other, shadow—even in daytime, highlighting can be quite natural on its own, but contouring won't fall into place without highlights (and blush as well). This is primarily because highlighter improves the quality of your skin, makes it look more healthy and radiant, while contouring sculpts your bone structure and shifts it slightly, so it'll never sit as naturally on top of the skin.




Notice how it doesn't come together until the end, when she blends.


The most familiar area for contouring and highlighting is the eye. Whenever you apply undereye concealer, you are technically highlighting that dark, recessed area. Since so much depends on individual eye shape, we'll cover the details in a forthcoming Beauty Primer. Individual variables plays a big role in contouring and highlighting. A basic, beginner's product would be the Make Up For Ever Sculpting Kit and an angled brush. If that is too expensive, shop your own eyeshadow collection for matte taupes and fleshtone highlights; specialized products are not necessary. Err on the side of conservatism; avoid sparkle and colorful undertones, and blend well with good brushes.


The hollows of the cheek, where the zygomatic bone ends, is the primary focus for contouring. For the sake of balance, sweep your contouring brush onto the temples onto your forehead (the edges of the frontal bone also recede), almost like a pair of twin Cs, and the crease of the eye as well. You can also sharpen your jawline as well. Highlighting should hit right above the cupid's bow and the inner rim surrounding the eye socket, traditionally the outer corners, such as the brow bone and the upper planes of the cheek bone.

The ideal contouring product is a dowdy matte powder. Bronzers are standard, so long as you avoid shimmery ones, but if you're taking contouring seriously and want to avoid the orangey, rosy, golden undertones featured in most bronzers, there's MAC's Sculpt and Shape, NARS Zen Blush, which performs admirably on pale complexions that don't tolerate bronzers easily, or the pricey-but-premier Kevyn Aucoin Sculpting Powder. It should essentially resemble a foundation tone deeper than your skin tone. You want maximum control, so brushes are necessary. Hakuhodo makes a gorgeous brush fluffy enough for a softer, diffused contour, but tapered to a point for precise application; a less pricey option might be a small, fluffy blush brush like MAC 109. However, a dense, angled brush like Laura Mercier Angled Cheek Contour Brush is more traditional; it provides crisp definition, but is tapered to create diffused edges. Make sure to apply in small, circular motions, to avoid stripes.

Highlighter serves as contouring's opposite, so shimmers are welcome here. Frosts and sparkles look garish (though not in photography); what you want is a fine, multicolored pearl (gold, pink, silver, lilac, green) that refracts as much light as possible. It should catch the light but blend naturally into the skin. NARS Copacabana is probably the most quoted industry favorite for its complex shimmers, followed by Benefit High Beam and Moon Glow, and Becca Shimmering Skin Perfecter. Your ideal shade again depends on your natural skin tone: a silvered, pink pearl for lighter skin tone, a soft beigey gold for medium, a rich peachy amber shimmer for dark complexions. Fingers are all that are required for cream products, but if you insist on a brush, reuse the synthetic one with which you applied foundation. Powders are best applied with a large fluffy eyeshadow brush, the kind intended for blending, a fan brush like Benefit's, or even the same angled brush you used for contouring.

More advanced techniques, which do not look as natural, take some time to master. You'll need a smaller brush; a large blending brush for eyeshadow will do, or a petite blush brush. Again, a round fluffy brush will create a more diffused effect than an angled one. It's also advisable to switch to a satiny, low-shimmer highlighting powder like Shiseido The Makeup Luminizing Satin Face Color, not only to avoid contributing to shine and congestion on the t-zone, but because intense shimmers lose impact when applied all over, and you want to reserve that for the cheek and brow bone. Contour the sides of the nose, the tip if necessary, and the upper edges of the forehead, if you've got a large one. Highlights should be applied along the bridge of the nose, the center of the chin, and the inner rim of the eye socket, on the forehead right above the brows and the planes of the cheeks beside the nose (refer again to the YSL ad, notice where the skin catches light).

The most important product/technique of all, however, is a brush to buff and blend: a supersoft flat top, a stippling brush, a kabuki, something quite large and not too dense, which doesn't disturb the surface of the skin. This final step is absolutely crucial; there should be no edges to your contouring and highlighting.

Labels: becca, benefit, face atelier, giorgio armani, hakuhodo, kanebo, kevyn aucoin, laura mercier, mac, make up for ever, makeupgeektv, nars, rmk, shiseido, shu uemura, the beauty primer, ysl
11/20/2010 [0]
Closet Confidential: A New Winter Coat
by Anne
Yes readers, envy me, for Fortune has rewarded me in the search for a good winter coat.



I usually wear it open rather than belted. Ignore the silly pom-pom corsage.

A good winter coat, trousers, shoes to match, and a (single) well-crafted bag are the linchpins of any wardrobe with a mind of its own. Yet despite—or, perversely, perhaps because of—their significance, the search for a sensible, flattering, and warm winter coat is a notoriously daunting one. Yet despite the infuriating impossibility of finding a good winter coat, actually deciding what to look for is a relatively simple and common-sense process.

Tailoring: The cloth should be thick—for both warmth and sturdiness—yet not hard or stiff or heavy. Any edges should be neatly and professionally finished to streamline as well as to prevent unraveling.



Close-ups of the lining, fabric, stitching, and buttons, details that speak to good quality.

Cut: The cut should flatter or conform to the lines of the wearer's body with minimal distraction: no cut-and-dry rule applies rigidly to all aspects of fashion, but it is my experience that coats at least looks better conform to classic, familiar, stereotypical formulae (e.g. trenches, balmacans, swing coats, etc.), and are usually better off as unadorned as possible.

Color: The color should match most, if not all, the clothes in her wardrobe: a dark color is most practical, as light beiges and greys and whites show dirt far too quickly. Black is serviceable, but show lint too well and make most complexions look drawn: dark brown, navy, greys, and olive are good alternatives, as are the classic tweed and herringbone.

Readers will know without me saying so how tricky it is to find a coat that will live up to every one of these standards. Yet none of them can really be compromised if you're looking for a coat that will stand the test of wear and repeated scrutiny over time... which will hopefully be a long time, if you've chosen well. The search involves a lot of time spent poring over your options, a good eye for quality—itself acquired from experience—luck to be in the right place at the right time and before that overeager lady at the Black Friday sale shoves you aside to nab it, and often (though not always: mine was last year's design so I got it for a deep discount) a goodly investment of money. Once found, however, such a coat is well worth the search.

Labels: closet confidential
11/17/2010 [1]
Beauty Notes: Enough
by Dain
Here's what I noticed while packing for home: everything I own is a precious object.



Cherry-picking: Morning Glory Slim Pad Notebook, NARS Scarlett Empress,
RMK Blush Brush, Chanel Vendetta, Helena Rubinstein Lash Queen Feather Mascara,
Neil George Indian Gooseberry Treatment Oil, antique Japanese tea cup from WWII,
with tea brewed from ginseng and Chinese dates, and The Heiress ring.


At the moment, the only cosmetic I'm using is Dr. Hauschka Cleansing Cream. I love the simplicity of it. It inhabits a sunny, wholesome space supplied with endless linen, before morning coffee. This is not Liz Earle; Dr. Hauschka does not accommodate urban habits like gel liner. But this past month, shifting between three countries, I've given up the arsenal, and spend my days liberated from the corrosive effects of makeup. Dr. Hauschka provides the ideal psychological match.

Here's the thing: it doesn't even work for my skin. It's the idea I find so attractive.

If you think about it, this is how we shop. The human animal is driven more by appetite than by need, the pursuit of satisfaction rather than satisfaction itself. Mine happen to be esoteric, but they're appetites all the same. Take, for example, my latest purchase. I hadn't seen a YSL counter during my tenure in South Korea, and they make a damn good lipstick. Their latest, Rouge Pur Couture, is the utmost that current technology has to offer: 2% octinoxate (UVB blocker), a silken, weightless formula that disperses pigments extraordinarily fine for saturated coverage. I gravitate immediately to soft reds—my stash is redundant with them—but I liked how Rouge Saadi, tempered by coral instead of my usual rose, has a retro-but-updated sensibility. I blot, the product is pigmented enough to take it, more authentic to the period.



Lara Stone in Vogue September 2010


I don't need this lipstick. It is, again, the idea behind the product that whets my appetite. If my needs were satisfied, I wouldn't buy another lipstick, but that will never happen: I enjoy the chase too much. It's like gambling; you don't play to win, winning is just the excuse to lose. And it's losing all that money that feels so exhilarating, so glamorous.

Let's take a hard look at Dr. Hauschka Cleansing Cream, shall we?


CLAIM

REALITY




almond meal functions as a natural exfoliant, with
a little water, it emulsifies into a paste that sucks up oil,
dirt, and loose skin cells, without disturbing healthy skin

I'm allergic to almonds, and my
skin is too fragile for daily exfoliation

press and roll technique

learning curves always have cache, and it encourages
you to pay better attention to your skin, an indirect benefit

emollient base for almond meal (wheat germ and peanut
oils) leave the protective acid mantle of the skin intact

that oily residue is highly occlusive, and I'm not at all prone
to congestion, and yet it's not sufficient to forgo moisturizer

extracts of anthyllis, calendula, St. John'swort,
witch hazel, and chamomile, from Dr. Hauschka's
biodynamic farms in Germany, purport to soothe and heal

they certainly feel very active; my
skin feels warm and flushed afterward

lauded by celebrities and models

whatever

$26.95 for 1.7 oz

a dear expense

Talk about the power of marketing! I've been lured by the Dr. Hauschka mystique five times, over the years, into purchasing their products (I do love their Facial Toner and Lip Balm), always with the same results. You'd think I'd learn, but it's not perfect skin I'm after, but the lifestyle that the product represents. Appetite is far more instrumental in affecting my spending habits than actual performance. I'm not really that girl, the down-to-earth one, the Tonne Goodman of beauty bloggers. But I really, really wish I were. My skin is great, really. You've seen it, usually without foundation. It's not even picky. And yet I'm obsessed with skincare.

Well, enough. From now on, I'm going to make a real effort just to buy what I truly need.

FUNCTIONAL makeup removal, first cleanse Bioderma Créaline ($28) covers it for me.
MAINTENANCE gentle, gentle cleanser, second cleanse. I can't tell whether it's a creamy lather or a lathering cream, but Weleda Baby Calendula Shampoo & Bodywash ($8) is the best of both worlds.
MAINTENANCE rich cream A requirement all throughout the year. My favorite is NARS Potent EFA ($70), but I'm willing to try cheaper alternatives. The ideal moisturizer for me is a water-in-oil emulsion, no mineral oil, with humectants to aid penetration. I've got rough patches from inveterate dryness that oils alone can't hydrate, so pure emollients won't suffice. I sometimes supplement this step with a softener, for that reason.
FUNCTIONAL sunscreen I dislike the textures of UV blockers enormously—to be forthright, I don't mind skipping it entirely—but I will use Shiseido's formulations. My favorite is Anessa Milky Sunscreen (Town Use) SPF 32 PA+++ ($37), not available in the US.
FUNCTIONAL anti-aging eye cream, humectant-rich retinol formula Haven't tried it yet, but I'm placing all my hopes on Vichy Liftactif Retinol/HA Yeux ($39.95), because the next one in line, MD Skincare Hydra-Pure Firming Eye Cream ($90) is a serious upgrade.
FUNCTIONAL rash cream for sensitivities Usually, there's not much you can do with reactions except wait it out. Weleda Baby Calendula Diaper Care Cream is a great emergency healing aid.
It's too late for me to settle for random crap—I know too much—but I shan't allow myself to get distracted by what I do not need. Even in that little list, there's plenty of room to play, without getting distracted by miracle serums. Since they support the rest, I'll first focus on maintenance, cleanser and moisturizer, which often work in tandem. I've got my eye on New Zealand's Trilogy, centered around high-quality rosehip oil, which rates consistently high throughout its entire range.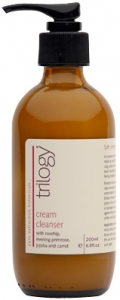 Cream Cleanser ($32)
aqua, glycerin, rosehip oil, evening primrose oil, jojoba oil, sweet almond oil, cetearyl wheat straw glycosides, cetearyl alcohol, tocopheryl acetate, carrot oil, bitter orange flower, xanthan gum, aloe vera, polysorbate 20, phenoxyethanol, ethylhexylglycerin, parfum, citral, geraniol, citronellol, limonene, linalool.

Age Proof Replenishing Night Cream ($55)
aqua, cocoa butter, cetearyl olivate, sorbitan olivate, cetearyl alcohol, evening primrose oil, marula oil, olive oil, avocado oil, calendula extract, rosehip oil, hyaluronic acid, green tea extract, licorice root extract, mulberry root extract, cucumber extract, witch hazel, aloe vera, retinyl palmitate, tocopheryl acetate, phenoxyethanol, ethylhexylglycerin, parfum, citral, geraniol, citronellol, linalool.
Sounds promising, no? I'm happy with Weleda as standard cleanser, but there's always the hope that Trilogy might be able to condense the cleansing process. As for the Replenishing Night Cream, I'm excited by the mixture of high-quality, nutritive oils with hyaluronic acid. In my experience, creams designated "mature, anti-aging" are a sure bet for dry skin, so I'm sure its weight will be sufficient.

Labels: beauty notes, bioderma, dr hauschka, minimalism, nars, shiseido, trilogy, vichy, weleda, ysl
11/15/2010 [1]
Culture Notes: Ginger Tea
by Dain
Ribs at Naughty Nuri's, across from the Neka Museum outside Ubud


My favorite discovery during my travels in Indonesia, though hardly a native recipe, was ginger tea. After cilantro, ginger's my favorite flavoring, so a big pot of the stuff (fresh ginger peeled and sliced thinly, a bag of black tea to mute its characteristic bite, a dollop of honey) satisfies my appetite for it, for once. I haven't quite gotten the methodology down yet, but it's a lovely, healthy brew.

Labels: culture notes
11/13/2010 [1]
Bestsellers: Dr. Bronner's "Magic"
by Dain

Tea Tree, Rose, Peppermint, Lavender, Eucalyptus, Citrus, Baby Mild, and Almond.


When you approach a cult favorite for the first time, you have to brace yourself for disappointment. Sometimes, it's pure hype (Orgasm being the premier example), but even so, anything that's useful to an innumerable many for various situations, the kind of multipurpose product one buys again and again, in bulk, is rarely very sexy. Whether it's Créaline or the 217, they just do their job, so basic but reliable that you don't notice how often you use it, until the bottle runs dry. That was exactly my relationship with Dr. Bronner's. I bought eight ounces of the lavender, only to be turned by the fragrance, an overly medicinal, mint-leaning lavender. I switched to mini bottles: the almond was palatable but still too intense, the slightly candied rose fatigued my nose. Since the liquids are intended for dilution, the potency is intentional, but in real life, I'm gonna use it straight.

I wonder why I waited so long to try out the Baby Mild, only faintly soapy. Stripped off what little glamour it has, an vegetable-base (coconut, olive, hemp, jojoba) castille soap. Dr. Bronner's offers to simplify your life, to wash everything that requires washing—face, body, hair, hands, teeth, dishes, floors, bathtubs, delicate fabrics, pets—pretty much anything small and easily held in the hand, which you don't want to subject to harsh surfactants. It simply gets everything clean. For me, this functions primarily as a makeup brush cleaner, hand wash, and delicates laundry; it's a thorough cleanse at full strength, not quite gentle enough for my dry skin except in a pinch. Diluted by half, the Baby Mild is reported to clear mild acne on oily skin, and drier skinned users also add jojoba oil. Assiduously environmental, down to the organic, biodegradable, fair-trade ingredients (and this was before greenwashing), the recycled bottle is awkward to handle for a product this concentrated, just a hair away from solid soap: it's easy to overdose. It has become a vital travel companion in hot climates, collapsing all bulk into one small bottle, even canvassing laundry detergent for dirty underwear.



The liquid soaps are offered at sizes ranging from two ounces, a deluxe mini that makes the product easy to test out, to a full gallon, for the devotees that use this product to clean the house. The prices are best off the Dr. Bronner website, but it's sold widely anywhere that caters to the organic crowd.

Addendum: After writing this post, I went on to scrub a very grungy bathtub, for lack of any other cleaners. It worked. Combined with baking soda, it turns into a soft scrub. It demands more elbow grease, but I could do with a little exercise. I also brushed my teeth with it, which Eminem is purported to do (funny that he washes his mouth out with soap). It certainly leaves your mouth squeaky clean, but I don't recommend it. It's uncomfortable.

Labels: bestsellers, dr bronners
11/09/2010 [1]
Globe Trotter: There's No Place Like Home
by Dain
After almost two years, I'm finally back in Boston. Somehow, I expected a shock, some emotional upsurge at the familiar. Instead, I feel nothing, as if the constant stresses of alienation, which all travelers feel no matter how much they enjoy themselves (and I disliked Seoul), have simply dropped away. Boston's not very special. In fact, it's quiet and cold and nowhere near as exciting as Gangnam. But it's home.

Labels: globe trotter
11/07/2010 [1]
Beauty Notes: The Perfect Manicure
by Dain
If there's one thing I'll miss in Seoul, it's my manicurist. I'd better learn how to do it myself... And Deborah Lippmann's tutorial is the most thorough and instructive one I've seen, and a manicure is all about meticulous attention to detail.

Labels: beauty notes, deborah lippmann
11/03/2010 [2]
Subscribe to
Posts [Atom]. Or
follow on bloglovin'. If
you'd like to contact Dain,
feel free to email me.
I'm also on Pinterest.
Features

The Mnemonic Sense
Most Wanted
The Beauty Primer
Lookbook
Bestsellers
Consumer Diaries
Closet Confidential
On The Label
Beauty Notebook
The Hit List
Color Me In
The Makeup Artist
Wedding Bells
Globe Trotter
Desert Island
perfume notes
beauty notes
fashion notes
culture notes
minimalism
chypre arc
floral arc
fresh arc
masculines arc
gourmands
& orientals arc
Archives

August 2008
September 2008
October 2008
November 2008
December 2008
January 2009
February 2009
March 2009
April 2009
May 2009
June 2009
July 2009
August 2009
September 2009
October 2009
November 2009
December 2009
January 2010
February 2010
March 2010
April 2010
May 2010
June 2010
August 2010
September 2010
October 2010
November 2010
December 2010
January 2011
February 2011
March 2011
April 2011
May 2011
June 2011
July 2011
August 2011
September 2011
October 2011
November 2011
December 2011
January 2012
February 2012
April 2012
May 2012
June 2012
July 2012
August 2012
September 2012
October 2012
November 2012
December 2012
January 2013
February 2013
March 2013
June 2013
July 2013
Images

Photobucket