Announcements
If you're new to this blog, then read our guides to the basics: Skin (Part I), Skin (Part II), The Supernatural, Color Theory I, Color Theory II, Eyes, and Brushes.

Also, check out the blogsale.
Contents
· Beauty Notes: Second Coming (Anne)

Favored

Art Tattler
the glamourai
The Non-Blonde
Perfume Shrine
Lisa Eldridge
Garance Doré
Smitten Kitchen
Into The Gloss
Grain de Musc
Lacquerized
Res Pulchrae
Drivel About Frivol
The Selfish Seamstress
Killer Colours
Bois de Jasmin
Glossed In Translation
Jak and Jil
Toto Kaelo
Worship at the House of Blues
I Smell Therefore I Am
Food Wishes
The Natural Haven
Messy Wands
1000 Fragrances
Moving Image Source
Wondegondigo
The Emperor's Old Clothes
M. Guerlain
Colin's Beauty Pages
Barney's jewelry department
Parfümrien
loodie loodie loodie
The Straight Dope
Sea of Shoes
London Makeup Girl
Sakecat's Scent Project
Asian Models
Ratzilla Cosme
Smart Skincare
Illustrated Obscurity
A.V. Club
Tom & Lorenzo: Mad Style
Eiderdown Press
Beauty and the Bullshit
La Garçonne
Flame Warriors
Everyday Beauty
Fashion Gone Rogue
Now Smell This
Dempeaux
Fashionista
The Cut
A Fevered Dictation
Nathan Branch
101 Cookbooks
Beauty Notes: Second Coming (Anne)
by Anne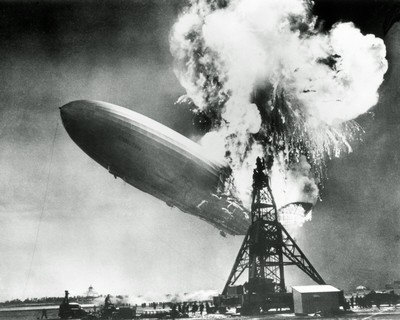 I should feel bad about having lost my entire stash of makeup, especially considering how much money has literally gone up in smoke (or down the drain, take your pick of natural disasters) but I suspect I will instead feel secretly relieved.

I have always wanted to have a stash that can be wholly contained in one compact makeup bag, easily portable and tightly edited.There is a silver lining to every cloud, and such a catastrophe would be an excuse to finally cast off all those white elephants—that I couldn't bring myself to throw away but wouldn't miss if they were to be gone—as well as to acquire those few products I couldn't bring myself to buy, because I couldn't justify buying something that I already have in my stash, however superior in quality and utility.

Skincare

I have and like DHC Cleansing Oil, good against bulletproof makeup, but it has a tendency to clog pores. Bioderma Cr&eacutealine is kinder to pores, hydrating and soothing overheated, tired skin at the end of the day—especially in summer— while it cleanses away quotidian grime and makeup. It's not really a lightweight product, despite its gentleness; you might be surprised at what you can get off with it, and I highly suspect that I'll not need anything more heavy-duty, considering I don't wear spackle.


I'm not really a skincare fanatic, I'm just happy to find cheap products that work. The Face Shop has the best skincare for value, in my opinion, of the Korean "road shop" brands, and despite its ridiculous gimmicky name, the Marine Stem Cell Toner pampers and cushions my perpetually dehydrated skin with its slippery texture rich in hyaluronic acids and other hydrating agents, so I'm sticking with it.


Moisturizers are tricky, especially since one often needs different formulations for each season. I'm still looking, though I refuse to pay for anything higher-end than Kiehl's, which I am eyeing next but not completely decided on. If not, I'll default to matching moisturizer from TFS, which forms a reasonably good barrier to seal in the moisture provided by the toner.

Thick, scentless and yellow, with a waxy consistency,
Kiehl's Ultimate Hand Salve looks and feels like a heavy-duty product, one that you might expect to instantly soften chapped, raw, unhappy hands... but might take you by surprise when it absorbs rapidly and completely, leaving behind no messy residue.
Face
I would guess that Chanel Vitalumiere contains some unique blend of silicones that is especially adept at smoothing over uneven skin—my skin is fairly rough on a small scale—for a satiny finish. I might also guess that the formula works with the natural oils in my skin, rather than battling against them, transmogrifying unflattering shine into a dewy soft-focus glow, but that is just a guess. All I really know is that this product works such wonders on my skin, I am tempted to blame witchcraft rather than science for actually tempting me to fork over money for a Chanel foundation: horrifyingly expensive, not to mention I secretly dislike the interlocking C's.


Vichy NormaTeint Anti-Imperfections is really a very matte-finish foundation (for acne-prone skin, if anyone is interested), but the sparse color selection, the fine powdery texture when blended out, and the lasting power like glue make it a better concealer in my opinion, especially in the yellower shades,for everything from undereye circles to ruddy acne scars.


I admit I'm probably selling out here, as I concede that I prefer to keep my skin as light as possible—any darker, and my olive undertones ensure that I look muddy, or even ill—so sunscreen is a requirement. Shiseido Anessa fulfills all my requirements for a sunscreen—high SPF, broad-spectrum protection, and meaning it when it says "waterproof" on the label—in addition to serving as a mattifying base in summer that actually makes my skin look better by taking down a bit of the heated flush and oily shine that plague me around that time of year. In fact, I don't really need the excuse a natural disaster would provide to justify buying this product, since I have nothing comparably useful in my stash. This is an Asia-exclusive, but I am taking the liberty of including it, since it is quite easily available to me, at least.


The point of a blush is to replicate a natural rush of blood to the cheeks: for this reason, it is crucial to properly match a blush to the color of the skin. On me, I've never met the color that performs like the bruised mauve of NARS Sin: my guess is that the purplish grey in it is good for neutralizing sallow olive tones, to leave behind only a faintly visible flush of rose. I've even got the hang of applying it with a finger, saving me the trouble of having to buy a brush.


I actually really like Etude House's brow pencil: a tapering wedge-shaped twist-up crayon, with a hard texture and in a wide variety of shades (who knew that such a cheapie brand would give such seemingly humble considerations as brows the attention they really deserve). With a product like this, I honestly don't see the need to seek out something more expensive.
Eyes
I scoff at the notion of high-end mascara (so overpriced, and you throw most of it away) but I would like to live with DiorShow for a little while: it's the only mascara I've ever liked, as opposed to "it gets the job done." I think the secret is in the fat brush with the blunt bristles spaced at extremely tight but regular intervals, coating lashes thickly enough to make an impact, yet separating each hair from each other carefully to avoid the spider effect. I would get a cheapie dupe if I could find that.


L'Oreal Extra Intense Liquid Pencil liner goes on as smoothly as the name implies, like melted chocolate, but once it sets, turns into a waxy formula that stays on and does not smear or transfer, even through a torrential crying session (as I can attest from personal experience). In brown it imparts to my eyes the depth but not the harshness of black. To be honest I'm cheating a little here, as it's easily obtained in the United States, but is nowhere to be seen in Korea.


Finally we have come to eyeshadow! Usually the eyeshadows comprise the largest proportion of a stash, not because they are the most frequently used, but because they are the collectible action figures of the makeup world, coming in infinite and infinitely attractive variations and serving little practical purpose whatsoever. (Though, don't take my word for it, I'm an Asian for whom eyeshadow doesn't do much and who is consequently bitter about the fact.) So when paring down a stash, it makes sense to cut away at the eyeshadow collection first. For now, I will only buy two: Laura Mercier Sandstone (a peachy fine bone in a satin finish that imparts an imperceptible glow to skin, not shown) and MAC Shale (an analogue of taupe hovering between silvery grey and sheer lavender, more flattering for my cool and light olive tones than a true brown-based taupe).
Lips
Guerlain Kiss Kiss Essence de Gloss, in 421 Grenat for me, may be the classiest lip gloss that I know of. Now, if someone would please do something about that stupid bling packaging?


I'd like a good everyday matte rose lipstick for professional settings... but what?
Labels: annick goutal, beauty notes, bioderma, chanel, christian dior, etude house, guerlain, hermes, kiehl's, l'occitane, l'oreal, laura mercier, mac, nars, shiseido, the face shop, vichy
3/03/2011 [0]
Subscribe to
Posts [Atom]. Or
follow on bloglovin'. If
you'd like to contact Dain,
feel free to email me.
I'm also on Pinterest.
Features

The Mnemonic Sense
Most Wanted
The Beauty Primer
Lookbook
Bestsellers
Consumer Diaries
Closet Confidential
On The Label
Beauty Notebook
The Hit List
Color Me In
The Makeup Artist
Wedding Bells
Globe Trotter
Desert Island
perfume notes
beauty notes
fashion notes
culture notes
minimalism
chypre arc
floral arc
fresh arc
masculines arc
gourmands
& orientals arc
Archives

August 2008
September 2008
October 2008
November 2008
December 2008
January 2009
February 2009
March 2009
April 2009
May 2009
June 2009
July 2009
August 2009
September 2009
October 2009
November 2009
December 2009
January 2010
February 2010
March 2010
April 2010
May 2010
August 2010
November 2010
December 2010
January 2011
March 2011
August 2011
September 2011
October 2011
November 2011
December 2011
January 2012
February 2012
June 2012
July 2012
August 2012
September 2012
October 2012
December 2012
January 2013
February 2013
March 2013
June 2013
July 2013
Images

Photobucket