Announcements
If you're new to this blog, then read our guides to the basics: Skin (Part I), Skin (Part II), The Supernatural, Color Theory I, Color Theory II, Eyes, and Brushes.

Also, check out the blogsale.
Contents
· Fashion Notes: Modern Sculpture

Favored

Art Tattler
the glamourai
The Non-Blonde
Perfume Shrine
Lisa Eldridge
Garance Doré
Smitten Kitchen
Into The Gloss
Grain de Musc
Lacquerized
Res Pulchrae
Drivel About Frivol
The Selfish Seamstress
Killer Colours
Bois de Jasmin
Glossed In Translation
Jak and Jil
Toto Kaelo
Worship at the House of Blues
I Smell Therefore I Am
Food Wishes
The Natural Haven
Messy Wands
1000 Fragrances
Moving Image Source
Wondegondigo
The Emperor's Old Clothes
M. Guerlain
Colin's Beauty Pages
Barney's jewelry department
Parfümrien
loodie loodie loodie
The Straight Dope
Sea of Shoes
London Makeup Girl
Sakecat's Scent Project
Asian Models
Ratzilla Cosme
Smart Skincare
Illustrated Obscurity
A.V. Club
Tom & Lorenzo: Mad Style
Eiderdown Press
Beauty and the Bullshit
La Garçonne
Flame Warriors
Everyday Beauty
Fashion Gone Rogue
Now Smell This
Dempeaux
Fashionista
The Cut
A Fevered Dictation
Nathan Branch
101 Cookbooks
Fashion Notes: Modern Sculpture
by Li Wen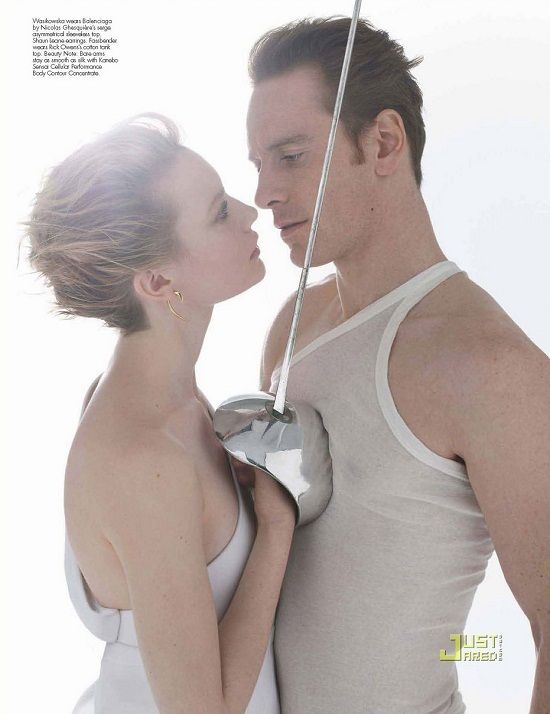 Mia Wasikowska and Michael Fassbender,

W Magazine

(April 2011)


As expounded before in my Ole Lynggaard Sweet Drops post, my taste in jewellery leans toward the clean, minimalist, and versatile; organic shapes with a modern sensibility. All of those notes - with the possible exception of versatility - are hit upon by Shaun Leane's Hook Earrings and the smaller, less dramatic Talon Earrings. I first saw them on Mia Wasikowska in her W Magazine photoshoot with Jane Eyre co-star Michael Fassbender, where I was captivated by how - like the gleaming rapier in Wasikowska's hand, with its lush, curvaceous hand-guard, set against the deadly steel blade - the earrings brought into balance the opposites of sharp and delicate, masculine and feminine, warning and invitation. These are earrings with serious attitude, as declarative as a tattoo, but requiring a great deal less in long-term commitment.

Available in either yellow gold, rose gold or silver, the Hook Earrings and Talon Earrings are weighty and substantial in the hand; gently framing the face, they are striking, decidedly sculptural in their multidimensionality. I have worn mine in all seasons, but find that they cohere most effortlessly with simple outfits that are not too riotous in colour or heavily ornamented.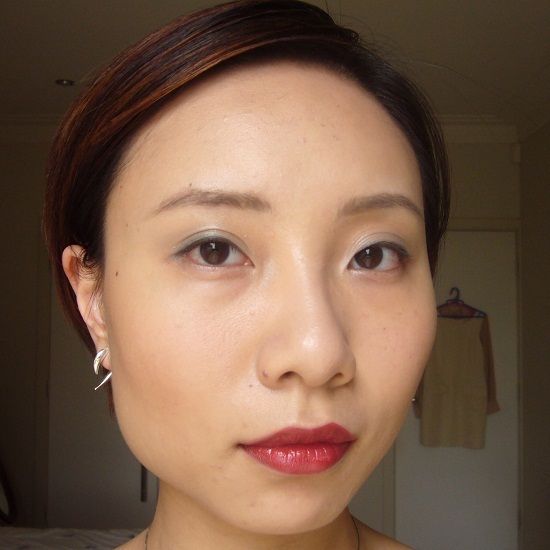 Shaun Leane Silver Talon Earrings from

Little15 Jewellery

, Shiseido Shimmering Cream Eye Colour in SV810 Tin and BL711 Angel, Shu Uemura RD198 and Cle de Peau R1 Black Baccara



Photo: JustJared

Labels: fashion notes, shaun leane
7/11/2012 [11]
Subscribe to
Posts [Atom]. Or
follow on bloglovin'. If
you'd like to contact Dain,
feel free to email me.
I'm also on Pinterest.
Features

The Mnemonic Sense
Most Wanted
The Beauty Primer
Lookbook
Bestsellers
Consumer Diaries
Closet Confidential
On The Label
Beauty Notebook
The Hit List
Color Me In
The Makeup Artist
Wedding Bells
Globe Trotter
Desert Island
perfume notes
beauty notes
fashion notes
culture notes
minimalism
chypre arc
floral arc
fresh arc
masculines arc
gourmands
& orientals arc
Archives

August 2008
September 2008
October 2008
November 2008
December 2008
January 2009
February 2009
March 2009
April 2009
May 2009
June 2009
July 2009
August 2009
September 2009
October 2009
November 2009
December 2009
January 2010
February 2010
March 2010
April 2010
May 2010
August 2010
November 2010
December 2010
January 2011
March 2011
August 2011
September 2011
October 2011
November 2011
December 2011
January 2012
February 2012
June 2012
July 2012
August 2012
September 2012
October 2012
December 2012
January 2013
February 2013
March 2013
June 2013
July 2013
Images

Photobucket