Announcements
If you're new to this blog, then read our guides to the basics: Skin (Part I), Skin (Part II), The Supernatural, Color Theory I, Color Theory II, Eyes, and Brushes.

Also, check out the blogsale.
Contents
· Beauty Notes: PSA

Favored

Art Tattler
the glamourai
The Non-Blonde
Perfume Shrine
Lisa Eldridge
Garance Doré
Smitten Kitchen
Into The Gloss
Grain de Musc
Lacquerized
Res Pulchrae
Drivel About Frivol
The Selfish Seamstress
Killer Colours
Bois de Jasmin
Glossed In Translation
Jak and Jil
Toto Kaelo
Worship at the House of Blues
I Smell Therefore I Am
Food Wishes
The Natural Haven
Messy Wands
1000 Fragrances
Moving Image Source
Wondegondigo
The Emperor's Old Clothes
M. Guerlain
Colin's Beauty Pages
Barney's jewelry department
Parfümrien
loodie loodie loodie
The Straight Dope
Sea of Shoes
London Makeup Girl
Sakecat's Scent Project
Asian Models
Ratzilla Cosme
Smart Skincare
Illustrated Obscurity
A.V. Club
Tom & Lorenzo: Mad Style
Eiderdown Press
Beauty and the Bullshit
La Garçonne
Flame Warriors
Everyday Beauty
Fashion Gone Rogue
Now Smell This
Dempeaux
Fashionista
The Cut
A Fevered Dictation
Nathan Branch
101 Cookbooks
Beauty Notes: PSA
by Li Wen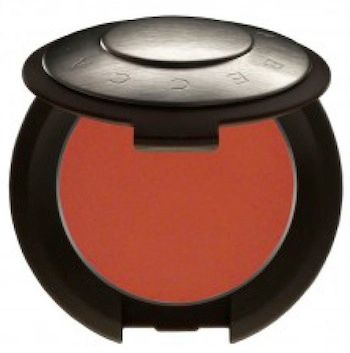 News confirmed just last week at the Becca counter in David Jones Pitts Street: Becca's award-winning Creme Blush and Lip & Cheek Creme are being discontinued.

Done. Finito. Au revoir.

The Becca rep I spoke to said that they have been phased out and replaced by the Beach Tints. This is a completely incomprehensible move to me, because Becca's cream blushes are one of the best of its kind, with many devotees in Australia and overseas; but even more because, as much as the Beach Tints are a unique and signature product for Becca, they do not perform in any way similarly to the cream blushes. When I use up my pans of Amaryllis and Tuberose, I'm going to be looking around for a cream blush from some other brand to take its place, not a Beach Tint. (Indeed, the day after I learned of the discontinuation, I went online and ordered two Kevyn Aucoin Creamy Glow blushes to try out.)

Alas, it doesn't look like we the customers are going to have any say in this decision, so all that remains to do is: stock-up. If you have an HG shade that you can't do without, I recommend you check the Becca online store, where the Creme Blush and Lip & Cheek Creme are all now 50% off (although some shades are already sold out). If you don't want to pay for international shipping, try a local online retailer. Just remember: when they're gone, they're gone.

Labels: beauty notes, becca
7/22/2013 [5]
Subscribe to
Posts [Atom]. Or
follow on bloglovin'. If
you'd like to contact Dain,
feel free to email me.
I'm also on Pinterest.
Features

The Mnemonic Sense
Most Wanted
The Beauty Primer
Lookbook
Bestsellers
Consumer Diaries
Closet Confidential
On The Label
Beauty Notebook
The Hit List
Color Me In
The Makeup Artist
Wedding Bells
Globe Trotter
Desert Island
perfume notes
beauty notes
fashion notes
culture notes
minimalism
chypre arc
floral arc
fresh arc
masculines arc
gourmands
& orientals arc
Archives

August 2008
September 2008
October 2008
November 2008
December 2008
January 2009
February 2009
March 2009
April 2009
May 2009
June 2009
July 2009
August 2009
September 2009
October 2009
November 2009
December 2009
January 2010
February 2010
March 2010
April 2010
May 2010
August 2010
November 2010
December 2010
January 2011
March 2011
August 2011
September 2011
October 2011
November 2011
December 2011
January 2012
February 2012
June 2012
July 2012
August 2012
September 2012
October 2012
December 2012
January 2013
February 2013
March 2013
June 2013
July 2013
Images

Photobucket