Announcements
If you're new to this blog, then read our guides to the basics: Skin (Part I), Skin (Part II), The Supernatural, Color Theory I, Color Theory II, Eyes, and Brushes.

Also, check out the blogsale.
Contents
· The Beauty Primer: Color Theory II

· The Beauty Primer: Color Theory I

· Beauty Notebook: Tata Harper

· Bestsellers: Becca Creme Blush

· Globetrotter: Bali

Favored

Art Tattler
the glamourai
The Non-Blonde
Perfume Shrine
Lisa Eldridge
Garance Doré
Smitten Kitchen
Into The Gloss
Grain de Musc
Lacquerized
Res Pulchrae
Drivel About Frivol
The Selfish Seamstress
Killer Colours
Bois de Jasmin
Glossed In Translation
Jak and Jil
Toto Kaelo
Worship at the House of Blues
I Smell Therefore I Am
Food Wishes
The Natural Haven
Messy Wands
1000 Fragrances
Moving Image Source
Wondegondigo
The Emperor's Old Clothes
M. Guerlain
Colin's Beauty Pages
Barney's jewelry department
Parfümrien
loodie loodie loodie
The Straight Dope
Sea of Shoes
London Makeup Girl
Sakecat's Scent Project
Asian Models
Ratzilla Cosme
Smart Skincare
Illustrated Obscurity
A.V. Club
Tom & Lorenzo: Mad Style
Eiderdown Press
Beauty and the Bullshit
La Garçonne
Flame Warriors
Everyday Beauty
Fashion Gone Rogue
Now Smell This
Dempeaux
Fashionista
The Cut
A Fevered Dictation
Nathan Branch
101 Cookbooks
The Beauty Primer: Color Theory II
by Dain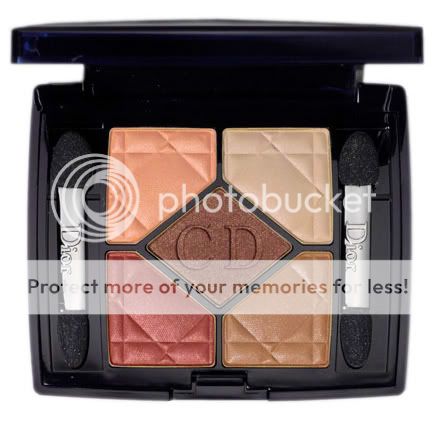 Some products require introduction. Others, however, can be summed up by name alone: Kitten. Black Honey. Fleur Power. 217. Orgasm. Black Satin. Dolce Vita. Ruby Woo. 666. Beige Massai. Rice Paper.

Reader, I don't doubt you are savvy enough to recognize them instantly, nay, to have those pigments flash across your inner eye like deeply ingrained memories. They're equally beloved and abhorred. Some established opinion-makers even go so far as to tout them as universals, provoking harsh critique from those who don't match the template of the typical starlet: a warm, light complexion and artificially flaxen-haired. Once you peel away the layers of hype, these "universals", as they're called, are never the most exciting colors, very much like skin tones themselves, slightly enhanced. That certainly accounts for why they sell so well; they don't require much thought to use, and if thrown prominently into the spotlight, across dozens of editorials and backed by celebrity raves, it requires as little thought to find it. "Try this," echo a hundred SAs, pushing towards you a tube of NARS Dolce Vita. Chances are, if you're not too dark, it'll work out; this isn't the kind of lipstick that clashes. Plus, it's tasteful, not overtly aggressive, the unfussy nude lip—not nude in the ethnically narrow sense of beige, but rather an enhanced, naturalistic lip tone (YLBB). Dolce Vita is a rosewood, the brightness of pink muted by brown, a spinoff of the early 90s mania for heavy lipliner, now engorged and sheered down for ease of use, like a child's crayon. Rosewood is now as ubiquitous as its saturated cousin, red lipstick, managed to be a few decades ago. Practically without exception, you'll see a version of it across all brands.



Rosewoods: NARS Dolce Vita and Chelsea Girls, MAC Spice, Chanel Mademoiselle, Revlon Mauve It Over.


We might toy with the idea of honeysuckle lipstick, the trendiest push, but how often do you see it on the streets? Whereas there's a woman, if not several, wearing rosewood in every room. One serves as a contrast, a shade that sits on the skin as an entity quite distinct from your skin—here I am, honeysuckle lipstick!—the other, as a complement, which fits and flatters your coloring to such an extent it simply looks polished—not exactly natural, but certainly not a statement. The difference between contrasts and complements are entirely subjective, unlike the objectivity of neutrals versus colors: black will always be a neutral, but as an eyeliner, it is a complement, on lips, a decided contrast. Thus are "universals" polarizing. Debate rages eternally over the best nude, conducted with the fervor of an ecclesiastical court. In the mean time, women will do as they have always done, buy the nude that best matches their natural lip tone. When it comes to a complement, individual preferences ultimately determine its fitness: the minutest shifts in undertone, overshimmers, texture, saturation, and depth. There's no doubting that dusty pink is a highly complementary color, but some people need a little more peach, others mauve, some like the softness and high shine of a gloss, others the definition of a pencil, and there are even some who will reject the color entirely. A contrast, on the other hand, only begs the question, "do you dare?" There's a greater difference, objectively, between Estée Lauder Glacial Blue and NARS Palladium, than Dolce Vita and Mademoiselle, but subjectively, it is the other way around: a complement that's slightly off on your coloring is essentially devalued for use.

Most women, when they start off, begin with the industry favorite, and, through an endless process of trial and error, tweak and adjust until they arrive at their ideal color range. Since I can only use myself as an example, let's begin with my coloring: yellow/pink+, fair but not pale, dark brown, wide-set, almond-shaped eyes with very little lid, symmetrical but weak features, long black hair.

PICK YOUR INTENSITY


Laura Mercier Plumberry, with Revlon Mattes Sky Pink and In The Red.


I don't own Dolce Vita; I harbor little fondness for nudes. I do, however, own the inspiration behind nude lipstick, a natural lipliner: Plumberry from Laura Mercier, which leans mauve, rather brighter than your basic rosewood. Before you start tweaking undertones, figure out the level of intensity that flatters you best, because it will alter your perception considerably, even if you've got the correct undertones. This medium, neutralized intensity serves most people, but some people look garish and overdone in even a hint of color (and favor lipsticks that resemble concealer), while others need brights just to look alive. To experiment, two lipsticks from the drugstore: a pastel pink paler than my natural lipcolor, and the saturated version (remember than pink is pastel red), quite a wearable muted rose red. You can't really tell in such a closeup, but take my word for it, I'm a red lipstick girl.

SHIFTS IN UNDERTONE
Now that I've established that saturated, vibrant, bright, intense, color works best on me, I can play around with the details. I already know my parameters clearly, so by and large these are flattering shades on me. The differences going to be subtle: they all work, within reason.



Left to right: In The Red vs Rouge Saadi, Femme Noir vs RD 178M, Scarlett Empress vs Damned.
Revlon In The Red Matte In The Red is quite a tame red, neither too blue nor orange, muted by a little brown so it doesn't veer into the territory of a harsh bright, one that performs decently on a wide range of skin tones. I normally favor cooler, brighter shades than In The Red, so it registers a bit tame, just a hair too warm on me.
Yves Saint Laurent 03 Rouge Saadi Rouge Pur Couture My coloring desaturates everything; Rouge Saadi would register as a cherry red on most people, but leans slightly coral on me,the early-60s reference to Mad Men that's everywhere these days (with every brand is releasing warmish, saturated, nouveau-matte lipsticks). I'm not sold on the glossy finish, and often sheer it out into a stain, but I love that it doesn't go dull on me. Rouge Saadi is less brown than In The Red.
Julie Hewett Femme Noir It's as close to neutral as In The Red, if you've got strong yellow undertones, it might shift towards blue-red, but Femme Noir is pure, bright cherry red with oversaturated pigmentation of the highest-quality red. It's classic 50s pinup, fun in its own way, but so bright it dominates, even on me.
Shu Uemura RD 178M My favorite red, a status shared by Chanel Dragon Rouge Allure Lacque (not pictured), though so divergent in finish they occupy different niches. They're brilliant layered. It's got the glamourous Hollywood vibe of Femme Noir, but not such a straight red. RD 178M is darker and less saturated, a blood red with raspberry undertones that suits my coloring to perfection—recall that Laura Mercier Plumberry boasts the same pink/purple tones—I neutralize blue tones by default, so it wears more neutral on my lips, though not as brown as the photograph suggests. I adore this color: look how creamy my skin appears, even with 3 am bloodshoot eyes and dark circles.
NARS Scarlett Empress Too much blue, however, drains my skin of all life. I don't have sufficient olive undertones in my skin to carry off this much purple. This is easily the most unflattering of these reds. In real life, it's positively corpselike. Notice how much deeper my undereye circles are than when I'm wearing Shu Uemura RD 178M, which has just the right degree of blue.
NARS Damned Velvet Matte Lip Pencil Through this experiment with reds, we've located my ideal color family: from red to pink to berry, in ever-shifting proportions. Damned is really a rich raspberry, the emphasis on pink/berry, grounded by some red, the saturated version of Plumberry from earlier.
In most cases, women don't settle for just one lipstick, but they do stick to a range, with minute variations, which is why the same shade seemingly multiplies in our stash, like breeding rodents. I'll never branch out into chocolate or pale peach. Most people don't don't need to be told if a color is grossly unflattering; it's plain to see.

Remember, just because it's neutral in the tube does not mean it will wear as a neutral. Your coloring will shift things considerably. Dorothy, for example, who loves red lipsticks as much as I do, needs to make adjustments towards orange, peach, and brown instead. Like fashion, you can take shortcuts, either that of the fashion victim (It Bags) or the incurious (GAP), or you can sharpen your eye for chic—the subtleties of tailoring and proportion and quality of material. In most cases, you won't be badly served by "universals". But if you think in terms of complements and contrasts, in the context your particular coloring, the shades you wear will fit your face better.

Labels: julie hewett, laura mercier, nars, revlon, shu uemura, the beauty primer, yves saint laurent
2/22/2011 [3]
The Beauty Primer: Color Theory I
by Dain
Of all the tricky things to paint, human flesh is the most difficult to represent accurately.



Historical distribution of skin tones according to levels of UV radiation.


It's not that we're such a rainbow, from from it; we're not wildflowers or birds of paradise. In human coloration, there's only a few elements in play, a limited gradation from pitch brown-black to transparent, pink-tinged ivory: the brown-black eumelanin, the red-brown pheomelanin, and beneath that filter, the red of our blood. Only a creature as self-regarding and egomaniacal as we are can mine political hierarchies out of these shades of brown, but be that as it may, our eyes are extraordinarily sensitive to the minutiae of the human face. A lipstick that's slightly off, we're not conscious why the woman doesn't look pulled together, until she swaps it for one that flatters and instantly it clicks: aha, so that's what was missing.


If the purpose of makeup is to create illusions, then choosing the right colors is all about creating optical illusions, shifting natural coloring into optimum balance. Consider J. Lo, lately become a parody of herself. In all likelihood, she was younger when photographed in that red lipstick, but there's a discernible glow added to her skin and eyes, once she adopts her signature nude.

Browns are complex—mixtures of other, more primary colors—they absorb rather than reflect light. The purpose of melanin is to protect us from the damaging effects of the sun. This is why, much to the exasperation of black women everywhere, pigments disappear on darker complexions; the melanin performs exactly as nature intended, swallowing up light. In latitudes where melanin hinders absorption of vitamin D, its dilution, like a drop of oil refracted on rain-slick asphalt, reveals its true colors. At saturation, eumelanin is responsible for black hair, but just a drop stretched out over a strand manifests as blond. Physiological differentiation may have yielded vastly different phenotypes, but pale Asians share more shades in common with cool blondes than with more olive-yellow hued (the presence of pheomelanin) women within the same race.

At present, there is no satisfactory system for categorizing skin tones, at least one comprehensive enough to accommodate a wide range of ethnicities. The alternative, matching foundations to your skin, only serves as reference; whether you're a MAC C25 or a Kanebo YO02, you gain no further direction as to which colors will flatter you best. Consequently, let's start from the ground up. We may not end up with a reliable system of prediction—you'll still have to experiment with colors (that's half the fun)—but at least it'll cut away some of the confusion.

DEPTH
The most basic and readily obvious characteristic: lighter skin tones are dilute in melanin, darker complexions are saturated. When exposed to intense sunlight, some people tan (melanogenesis), others simply burn. While depth of skin does not indicate specific color families, as a general rule, the deeper your skin tone, the richer the pigmentation required.

UNDERTONES
If depth is the concentration of melanin in the skin, undertones are determined by the proportions of the pigmentation. To my eye, human skin tones are mixtures of three basic undertones: yellow, olive, and pink.



The most common undertone, yellow, is caused by the presence of eumelanin, the brown-black pigment, which dilutes to a golden tint. On pale complexions where yellow is dominant, the underlying blood lends the skin a peachy tone. In many cases, yellow undertones are mixed with lesser quantities of olive, the proportions individual to every person. Consequently, warm skin tones exhibit the greatest variation, especially at medium strength; many darker Asian, hispanic, and light-skinned black women can be said to have golden undertones, but the colorings are quite dissimilar. Yellow undertones are frequently described as warm (except at MAC), primarily because warm blushes like peach and coral provide the ideal complement, while a cool, blue-leaning pink is jarring. If you lean only slightly yellow, then a peach-pink blush hits the sweet spot; no surprise that this is the most popular shade of them all. Often, women with strong yellow undertones, which carries a negative connotation in many cultures, bleach their skin, or lighten their hair, as the dilution creates the optical illusion of a more balanced complexion, or lavish their skin with fake tanners and bronzers, as bronze is richer in tone.



We're guessing that olive undertones are primiarly the result of pheomelanin, the pigment responsible for red hair in the absence of eumelanin, since many natural redheads also have an olive tinge to their skin. Olive undertones occur less frequently than yellow; many cultures originating in the Mediterranean (Jewish, Italian, Arab, Spanish, etc.) do feature a strong tendency towards olive, but it's not particularly useful to approach the question of undertones from an ethnic perspective, as many women with East-Asian and Celtic ancestry often have olive skin. Strong olive undertones, especially those with lighter complexions, can make the face look fatigued, even ill, what's often described as "sallow", best remedied by mauve or plum blush, properly muted, or a dusting of bronzer. If the skin is pale, a lavender-tinged powder cancels out the green for a porcelain effect; at medium strength, olive skin beige to tan, and quite flat, so metallics are recommended. Olive skin is not receptive to bright colors, especially pastels, and women often find it's easy to overdose on makeup. Jewel tones, such as forest green on the eyes or a berry lipstick, can be extremely wearable, but on the whole, the most reliable shades are complex neutrals and earth tones. They may be muddy in the pan, but somehow they come alive over olive undertones. For that reason, olive skin is frequently described as "neutral", a pretty meaningless label.



Everyone's skin has some pink, from the blood beneath the surface of the skin, but in most cases, melanin shifts the color in other direction, like a filter. In that sense, we might consider pink the absence of undertones, skin transparent enough that the dominant color is not the skin itself. Pink is the least common of the three undertones. It should not be confused with surface ruddiness, from acne or broken capillaries or rosacea, but should be an allover pink from beneath the skin. Though darker complexions may take on a pink hue, provided the skin is quite thin and clear, it more frequently occurs on pale skin, where melanin is dilute to begin with (albinism is the extreme). For that reason, pink undertones seem lighter than yellow or olive undertones; Asians with pink undertones are often described as "white-skinned", though of course they are not that pale. With fewer competing undertones, this "cool" complexion, according the usual parlance, can accommodate a greater diversity and intensity of colors, though icy blues and bright pinks seem to be preferred. Indeed, without color, pink complexions look washed out and drained of life, unless of course you flush easily. On the other hand, brown-based neutrals, which replicate skin tones, look like a smear of dirt; opt for greys and navy, instead.



Somewhere in between the extremely olive Natalie Portman and the decidedly pink Christina Hendricks, lies pink/olive Angelina Jolie, with emphasis on the olive. While some people have a single dominant undertone, the vast majority are mixed, which is why categorizing skin tones is so complicated.

It takes an experienced eye to pick out undertones. If you're interested in figuring yours out, examine your complexion while wearing a white shirt, which emphasizes undertones (black diminishes). The surest litmus test is blush, since it is the cosmetic that works most in concert with natural skin tones. It is not fail safe, as hair and eye color can shift things—Hendricks naturally a blonde, must wear warmer, peachy-toned blush to keep her pink undertones from clashing with her ersatz red—but between a vivid orange blush (flatters yellow undertones), a pure pink (picks up on pink), and a rich plum (complements olive skin), one is bound to blend out into a convincingly natural glow. Make sure to cancel ruddiness with foundation first, if necessary. Cream blushes are easier to overapply then sheer out, but powder blushes, even lipsticks, will do as long as the color is intense, even harsh, and as you're grimacing at the grotesque pink cheeks in the mirror, you can be certain your undertones are not pink-dominant, i.e. "cool". If you're shy about approaching the counter, then experiment with three blushes from the drugstore at home.



reference colors for a general sense of direction, not necessarily the ultimate shade for you


Few people can carry off a shade as vibrant as Stila Gladiola (shown above), but if it tests better than Bobbi Brown Pale Pink or Becca Lotus, you can branch out into less aggressive members within the same color family: peach, apricot, coral, terracotta, brick red, red-chocolate, etc. Gladiola has served its purpose: a little red mixed in with yellow, just like your skin.

DISCOLORATION
It's not exactly necessary to know your undertones. We gravitate towards colors that flatter, by instinct rather than design, not knowing they flatter because they complement our undertones. Nor do we always want what's best for us; sometimes, a contrast is more fun than a complement. But as our eyes are so sensitive to subtle shifts in color—when rival companies shamelessly reproduce a bestselling shade, reviewers are quick to spot the differences—a little education does facilitate the process of refinement. There are some with no dominant undertone, truly neutral, with pink, yellow, and olive in harmonious balance. She can pull off any color. A great example is Natalia Vodianova, among many models, who handles the entire rainbow with ease. The rest of us, more disproportionate, must make slight adjustments and choose colors in better concert with our undertone(s), shades that shift the balance back towards neutral.

In extreme cases, it is possible to correct strong undertones. If you're more adventurous, you can correct sallowness with lavender, ruddiness with mint green, but both must be blended beneath normal skin tones.

Almost everyone has some localized discoloration beneath the eyes from the minute blue veins beneath the surface of the skin: usually a mauve-tinged brown, sometimes greenish-brown. Undereye concealer that leans slightly pink, peach, salmon, even mauve, depending on the depth of your skin, brightens better than one that matches your skin exactly. It's the principle behind the infamous Touche Eclat (by Terry de Gunzberg), a milky pink-peach highlighter; instead of covering discoloration, it corrects the purple or green tones. To lift sallowness and fatigue allover, a tinted loose powder has just enough transparency for subtle brightening: a cool pink like T. LeClerc Orchidee or the soft peach of Chanel Poudre Universelle in Clair. Since shimmers draw light, a highlighter with a dimensional shimmer—silver, white, pink, lavender, mint, blue, gold, peach—scatters it better than one solid color, though the proportions should be shifted to your undertones. Silvery pinks work better on cooler complexions, peachy golds on warmer: to test, try on a silver-based shadow on one eye, makeup-free, gold-based on the other—one will brighten better, even without the aid of concealer.



Laura Mercier Secret Concealer combines corrective tones with coverage, if Touche Eclat disappoints.


For ruddiness, a similar principle applies, only worked out in yellow. If the irritation is more generalized, from broken capillaries or irritation, then a yellow-toned powder, like Bobbi Brown's, might suffice. Primers are also an option, and you can risk a stronger yellow or mint if you've got serious rosacea, since foundation will soften the impact. For blemishes, while the depth should match your skin tone exactly, a hint of yellow to the flesh tone never hurts, and it is not too difficult to source considering that yellow-based bases are now the norm; it helps to cancel the red better.

* I got my information off the Wikipedia article for melanin.

Labels: becca, bobbi brown, chanel, laura mercier, t leclerc, the beauty primer, ysl
2/19/2011 [1]
Beauty Notebook: Tata Harper
by Dain
Of all the marketing bullshit, serums* are the worst. All they offer is the intense hydration of a rich cream without the outdated texture, and since everyone's skin looks the better for being properly moisturized, it's hardly worth all the spectacle: from La Mer to Boots No. 7, they promise the world and cost a fortune. And I've never encountered one that delivers. Like most people, my skincare routine has to remain faithful to certain parameters—extra-gentle cleansing, humectant-based softener, rich moisturizer, no mineral oil or glycolic acid—but the specific products are not that important. My skin is just as happy with a 80/20 mix of unrefined shea butter and argan oil ($9) as NARS Potent EFA ($70).

Then, along comes Tata Harper to shatter all my jaded expectations: this stuff works.


From what I can piece together from other sources (Vogue November 2010), Tata Harper was born in Columbia, majored in engineering at Monterey Tech in Mexico. She spent her childhood watching her mother and grandmother lavish themselves with luxury skincare, but when her stepfather got cancer, she ran her favorites through Skin Deep, only to be shocked by their toxicity. Casting about for alternatives, she realized there weren't any all-natural formulations that were effective but also offered the refined textures of high-end brands. Thus, she developed her own, over a period of four years, sourcing the highest quality ingredients, 20% of which are grown on her organic farm in Vermont, where all the products are made in small batches. As a consequence, the line is a highly personal one, a testament to Tata Harper's beliefs and tastes. Skincare is all about the ingredients. Dermatological brands are focused on research and skin concerns; it's a reflection of the work that dermatologists do. By contrast, when you consider the properties of herbs and plant oils, from vitamin-rich alfalfa, rosehip with naturally occuring trans-retinoic acid, toxin-eliminating date, borage's 24% GLA, the underlying concept is in healing damage and boosting the skin's own regenerative capacities, to make the most of what nature gave you. Natural brands are always about going back to the basics. Tata Harper's products are no exception—the cleanser is still a cleanser, a wonderful one, but there's no miraculous transformation into perfect skin—they're given a green-but-luxurious twist. Like Manolos or Carine Gilson lingerie, Tata Harper belongs to an indolent lifestyle. They're not designed for endurance, for bargain-hunters, those rushed for time; handcrafted, conscious design provides a way for people to step outside of modern life, where everything you buy is mass produced, but that level of artisanship is also quite fragile. This is far removed from the salt-of-the-earth appeal of a bar of Dove; instead, the product encourages you to linger over the daily ritual of cleansing, massaging in Tata Harper's Regenerating Cleanser, simply to enjoy how exquisite a $75 cleanser can be.

A few caveats. At present, there are no specific products to address oily, acne-prone skin, though the cleanser and facial mist are relatively universal. The expense is considerable, but you are paying for the highest quality, 100% natural ingredients thoughtfully formulated, with an emphasis on elegant, highly cosmetic textures and performance. If supporting independent companies, especially green ones, is an important issue for you, then Tata Harper is perhaps as posh as it gets. Distribution is limited, making testing difficult, the best bet would be the sample set ($45) of travel minis. Finally, these products are strongly fragranced, with jasmine as a dominant theme, if that's a concern.



I was supplied with samples, but these full-size products I bought myself. It's that good.


If you're familiar with natural formulations, you'll know that emollient barrier creams are the typical offering when it comes to moisturizers; they may eschew mineral oil and silicones for expensive, highly nutritive plant oils, but they're also quite heavy on the skin. I've grown used to it, consequently I was nervous at the idea of a serum operating alone, locked in only by a face oil. To my delight, it is not only sufficient moisture, I find that my skin adjusts itself, always a good sign that the moisturizer is in synergy with the skin. I've yet to use the Rejuvenating Serum ($150) separately from the Replenishing Nutrient Complex ($45), as on dry skin, layering is a must. It's not perfect. The texture is actually closer to a rich lotion rather than a traditional serum, but without the familiar slip of silicone fillers, it absorbs rapidly; it's necessary to apply generously, even on damp skin. There's not much point in hoarding, however, as the formula is preservative-free. It does contribute to blocked pores, though luckily my skin is not receptive to congestion. And, a matter of personal taste, I dislike the fragrance: a loud and uptight jasmine.
INGREDIENTS water, aloe vera, mango butter, rose water, caprylic/capric triglycerides, olive oil, galactoarabinan, cetearyl alcohol, glycerin, witch hazel distillate, safflower oleosomes, rice extract, cetearyl olivate, gotu kola extract, radish root extract, borage flower, arnica flower, calendula flower, linden leaf and flower oil, alfalfa flower, spanish lavender extract, narcissus bulb extract, date seed extract, willow bark extract, buckbean flower extract, rosehip oil, aloe vera powder, sodium hyaluronate, sclerotium gum, cetearyl glucoside, sorbitan olivate, soybean peroxidase, superoxide dismutase, ethyl alcohol, natural essential oil blend
I don't care. These imperfections are minor; after all, you can't fault a natural brand for avoiding synthetic fillers and preservatives. The Rejuvenating Serum simply makes my skin look amazing. I don't even know which ingredient is responsible for the glow, but the label claims the anti-aging properties of buckbean, narcissus, date, alfalfa, and rosehip oil. Whatever it is, my skin looks its absolute best, as if it's been subtly perfected with tinted moisturizer, only that's my naked skin. The difference is palpable immediately after application, but it becomes permanent after a few weeks. I was born with a birthmark on the side of my face, and I've never cared to shift it with lightening creams, and as it turns out, as an added bonus, the serum fades pigmentation ever so slightly. I may never wear foundation again. It's that good.
INGREDIENTS rosehip oil, jojoba oil, olive oil, apricot kernel oil, borage flower, alfalfa flower, arnica flower, linden extract, carrot seed oil.
While the serum should be sufficient on normal, combination, or slightly dry skin, it's not enough for truly dry skin on its own. You could layer the more normative Rebuilding Moisturizer ($100) over the serum, but its perfect companion is the Replenishing Nutrient Complex, which allows you to adjust the emollients required. As my skin grows accustomed to Tata Harper, I find I need less—again, a good sign of its fitness. Like serums, face oils have never convinced me that they were worthwhile. It turns out I just needed to find the right mixture of oils: rosehip, jojoba, olive, apricot kernel, borage, and carrot seed, infused with an alphabet of vitamins (A, B, C, D, E) from alfalfa extract and the healing properties of calendula and arnica. The scent is mild and pleasant, rose otto subdued by the distinctive grassiness of rosehip oil, with a silken texture that feels very comfortable massaged into my (dry) skin. I think this would be especially transformative on mature skin.


I was lucky enough to try some of the other skincare products; the quality is consistent throughout. Among them, I may consider the eye cream and cleanser for future purchase, so a quick review of both.

When a cleanser claims to clean out pores and balance sebum, I generally run away, as my skin objects to bubbles. I fully expected the Regenerating Cleanser ($50~$75) to be too harsh—apricot seed powder? salicylic acid? pink clay? sounds like medicated St. Ives—instead it's lovely, such a visceral pleasure I spend an extra minute massaging it in (the secret to thorough cleansing is methodology, not lather). The fragrance is a glorious hybrid of neroli and grapefruit, not unlike blood oranges. I could do without the apricot seed powder, which my touchy skin finds scratchy, but they're sparsely distributed and not likely to cause much damage. There is a mild surfactant, coco-glucoside, which is in my favorite cleanser, Weleda Calendula Baby Shampoo ($8), but the base is creamy and non-lathering, not at all what you'd expect from an exfoliating cleanser. Your skin feels fresh and clean after rinsing, no residue, which in its own way is just as revolutionary from a natural brand as a moisturizer that lets your skin breathe. Would I get it? I have to balk; the price is steep. I'll wait until Tata Harper releases a sensitive skin cleanser before making a decision. Ha! I caved. I've only used a small sample, and as my full-size bottle is arriving later today, I cannot report on longterm usage.
INGREDIENTS aloe vera, orange blossom distillate, cetearyl alcohol, cetearyl olivate, sunflower seed oil, sorbitan olivate, apricot seed powder, radish root extract, rice extract, pomegranate ferment extract, willow bark extract, kaolinite, galactoarabinan, sclerotium gum, coco glucoside, cetearyl glucoside, cetyl palmitate, superoxidase dismutase, natural essential Oil blend
Unlike her other moisturizers, the Restorative Eye Crème ($90) does not absorb so quickly; this is obviously intentional, to keep the skin around the eyes quite dewy. I really approve of how much thought went into calibrating the textures of these products for specific purposes; no small feat, considering how much restricting yourself to non-toxic, natural ingredients shrinks a chemist's palette. For that reason, it may not be the best option for daytime if you tend towards greasy lids. As rich eye creams go, this quite basic, at least compared to MD Skincare Hydra-Pure Firming Eye Cream ($90) in my current rotation, but my skin seems happier with Tata Harper's familiar cocktail of alfalfa, borage, calendula, date, narcissus, and buckbean, plus eye-specific ingredients like gotu kola and arnica for puffiness and eyebright for lightening dark circles, than it is with retinol and peptides. It's a beautiful product, and like the serum, your skin looks radiant with happiness the moment you apply, so plumped the fine lines fade from view, but I'm not convinced of the longterm anti-aging effects, though that's difficult to gauge. If an eye cream works, then nothing will happen: how do you measure that? It does not brighten, except temporarily, but I had no expectations on that score; like blackheads, there's no satisfactory solution to undereye circles. It's no substitute for concealer, at any rate. I'll let my sample ride out longer, and we'll see.

* Not to be confused with bona fide treatments, with stable, effective concentrations of clinically proven active ingredients.

Labels: beauty notebook, tata harper
2/14/2011 [2]
Bestsellers: Becca Creme Blush
by Dain

The most popular shades, Turkish Rose and Amaryllis.


You can't beat a cream blush for a quick, naturalistic glow. It's not really the most viable option if you've got oily skin, but when you're running out the door, bare faced, this is the easiest thing: all you need are fingers and ten seconds of blending. Blush affects the entire face, instantaneously; with full makeup, it ties all the elements together, on a minimal setting, it simply adds the bloom of health to the skin. Powder blushes offer polish and control, cream formulations meld better into the skin, more like the flush is coming from within, less like obvious makeup. It's a little tricky, figuring out the most flattering shade, but otherwise, nothing could be simpler.

Cream blushes have been around for a while. They come in sticks and compacts, often with an emphasis on multipurpose versatility (I haven't met one that performs equally on lips and cheeks, however) and the convenience of portability and speed. For a long time, makeup artists have been dabbing lipsticks onto cheeks, an effective technique, though it takes a little practice. It's the premise behind Stila Convertible Color, not much easier to blend, but a little sheerer, housed in an adorable mirrored compact that makes it so convenient to throw into a handbag. There's also the NARS Multiple—in spite of the name, too dry on lips, too greasy on lids. And Tarte's Cheek Stains, with popsicle shades and a gel-like texture, for a watercolor effect. But none of them* come close to Becca. For the price, it's a tiny amount of product, but pigmented enough that one dab is more than sufficient. The formula is so silken it blends into a healthy, natural glow that seems a part of the skin itself, a little bit sheeny, but on my dry skin at least I have no issues with longevity; in fact it seems to last longer than most powder blushes on me. All of the shades are exquisitely calibrated, not just one careless peachy pink after another, but deceptively complex mixtures of pinks, peaches, reds, plums, and neutrals that look convincingly realistic once on the skin. My perfect shade, Wild Orchid, looks like a typical cool, mauve-leaning pink in the pan, but try as I might, I've never found its equal. To this day, it remains my favorite blush, and I've acquired three or four by this point.

* Not that I've tried every cream blush out there.

Labels: becca, bestsellers
2/09/2011 [0]
Globetrotter: Bali
by Dain
I just wanted to share with you some of my favorite moments from my vacation. Indonesia is so beautiful, the equatorial sunlight hot and intense, the vegetation so lush it seems to grow before your eyes, and a relaxed warmth suffuses all you meet, the most photogenic country I've ever encountered.



The road leading south out of Ubud, where I spent most of my stay, poetry in weeds.

Ubud is full of shops bursting with every imaginable local craft.

Daily offerings (the Balinese are Hindu) outside the Ubud marketplace.

Even the poshest restaurants, such as Bebek Bengil, demand $16 per head at most.

Schoolchildren on Jalan Monkey Forest.

How could I resist the lure of the spa? That's my foot peeking out of a flower petal bath.

Detail from a seascape at the Neka Art Museum.

What an extraordinary sculpture, Neka Art Museum.

Detail of dancer, with touches of Kali, not the romanticized L'íle aux seins nus.

Straight out of Dr. Seuss.

This was my first time seeing coconuts, which grow wild and rampant; they'd laugh at the naïve foreigner.

Most beautiful of flowers.

A terraced rice paddy.

All the flora is supernaturally massive; bamboo is a grass.

One of the inhabitants at the Blanco Museum outside Ubud.

Cleaning belly buttons at Goa Gajah, a sacred cave dating to 800 BCE.

A serene lake, Batur, at the foot of the volcano of the same name, the highest point in Bali.
Astonishing contrast between the beauty of the land and human squalor in the foreground.

A mural in Seminyak, the expensive, haughty resort town.

Exquisite, handmade, traditional lace at Uluwatu. I should have gotten that shawl.

The happiest dogs on earth: they live in a luxurious villa in Seminyak, and every morning exercise by the sea.

Guarding the entrance to the Monkey Forest in Ubud.

Monkey Forest is full of pampered and rather aggressive monkeys, better fed than most Indonesians,
but it's equally littered with extraordinary and surreal statues, like this tongue lady.

Intense, punishingly intense, noon sunlight.

Even the lions are vegetarian in Bali. I ate very little meat there, mostly fruit.

My favorite meal: fresh mango juice, in season, ten cents per fruit. Cheap Monday sunglasses.
Labels: globe trotter
2/05/2011 [6]
Subscribe to
Posts [Atom]. Or
follow on bloglovin'. If
you'd like to contact Dain,
feel free to email me.
I'm also on Pinterest.
Features

The Mnemonic Sense
Most Wanted
The Beauty Primer
Lookbook
Bestsellers
Consumer Diaries
Closet Confidential
On The Label
Beauty Notebook
The Hit List
Color Me In
The Makeup Artist
Wedding Bells
Globe Trotter
Desert Island
perfume notes
beauty notes
fashion notes
culture notes
minimalism
chypre arc
floral arc
fresh arc
masculines arc
gourmands
& orientals arc
Archives

August 2008
September 2008
October 2008
November 2008
December 2008
January 2009
February 2009
March 2009
April 2009
May 2009
June 2009
July 2009
August 2009
September 2009
October 2009
November 2009
December 2009
January 2010
February 2010
March 2010
April 2010
May 2010
June 2010
August 2010
September 2010
October 2010
November 2010
December 2010
January 2011
February 2011
March 2011
April 2011
May 2011
June 2011
July 2011
August 2011
September 2011
October 2011
November 2011
December 2011
January 2012
February 2012
April 2012
May 2012
June 2012
July 2012
August 2012
September 2012
October 2012
November 2012
December 2012
January 2013
February 2013
March 2013
June 2013
July 2013
Images

Photobucket