Announcements
If you're new to this blog, then read our guides to the basics: Skin (Part I), Skin (Part II), The Supernatural, Color Theory I, Color Theory II, Eyes, and Brushes.

Also, check out the blogsale.
Contents
· Perfume Notes: Perfumes: The Guide

Favored

Art Tattler
the glamourai
The Non-Blonde
Perfume Shrine
Lisa Eldridge
Garance Doré
Smitten Kitchen
Into The Gloss
Grain de Musc
Lacquerized
Res Pulchrae
Drivel About Frivol
The Selfish Seamstress
Killer Colours
Bois de Jasmin
Glossed In Translation
Jak and Jil
Toto Kaelo
Worship at the House of Blues
I Smell Therefore I Am
Food Wishes
The Natural Haven
Messy Wands
1000 Fragrances
Moving Image Source
Wondegondigo
The Emperor's Old Clothes
M. Guerlain
Colin's Beauty Pages
Barney's jewelry department
Parfümrien
loodie loodie loodie
The Straight Dope
Sea of Shoes
London Makeup Girl
Sakecat's Scent Project
Asian Models
Ratzilla Cosme
Smart Skincare
Illustrated Obscurity
A.V. Club
Tom & Lorenzo: Mad Style
Eiderdown Press
Beauty and the Bullshit
La Garçonne
Flame Warriors
Everyday Beauty
Fashion Gone Rogue
Now Smell This
Dempeaux
Fashionista
The Cut
A Fevered Dictation
Nathan Branch
101 Cookbooks
Perfume Notes: Perfumes: The Guide
by Dorothy
I finally sucked it up and bought

Perfumes: The Guide,

after probably a half-dozen trips to various bookstores to thumb through it furtively.

I think this book has suffered from its marketing. The book jacket proclaims it to be the "definitive" guide to perfumes, which is understandable (who, besides a confirmed perfume addict, would buy a non-definitive guide to perfumes?) but also silly, and when you read the reviews, you realize Turin and Sanchez aren't trying to be objective. They're presenting their own opinions, sometimes with elaborate metaphors, sometimes with funny but hardly illuminating quips, sometimes drifting off into personal anecdote.

I love this. I think they are both hugely entertaining writers; I love their bitchiness, I love Turin's arrogance, and I love their willingness to sum perfumes up with lines like "If you drive a Moscow taxi at night, this one's for you" and "If you like this kind of thing, your thong is probably showing above your jeans." Consider the image that came to

my

mind the first time I smelled Fracas: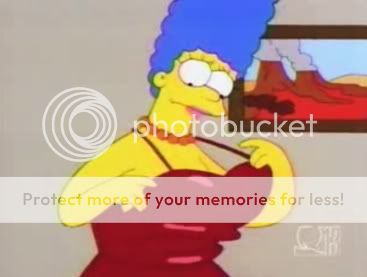 Followed by this image:




And it's not that I don't like or appreciate Fracas; I do.

But I don't wear it, simply because no matter how beautifully orchestrated the peach-and-tuberose combination, no matter how lovely I find it on others, it feels like a fragrance for someone else: a bombshell, a sexpot, "a blonde to make a bishop kick a hole through a stained-glass window". There's nothing technical or intellectual about this response; it's all memory and emotion -- but isn't that why most of us wear perfume?

Since I'm new to perfume, I'm not really concerned about what reading Turin and Sanchez might do to my own critical judgment. At this point, I don't feel I have much, and fragrance is such a very intimate, personal thing that I think it's hard to be too much swayed by others' opinions. It's one thing to muscle your way through a book you don't like, quite another to live with a smell you don't like. I have smelled Bulgari Black and Dior Homme, both of which get raves from Turin, and...well-composed they may be, but they both give me an instant headache, and that is that. Estée Lauder Beyond Paradise, which Turin has called "the perfect floral", was another headache-inducing scrubber for me, calling up images of Mystic Tans and all-inclusive resorts. I don't think Annick Goutal Eau de Charlotte smells like a "soapy green" at all; I think it smells like mimosa, jam and several types of powder (baby powder, cocoa powder, icing sugar), and I'm clearly not alone in that. And on a more general note, my personal experience doesn't bear out Turin and Sanchez's assertion that skin chemistry is unimportant.

I think this book could have been edited a little better; for example, it's odd to see Turin and Sanchez repeatedly reference perfumes they don't review in the book (Knize Ten, YSL Champagne/Yvresse). And again, I don't consider it "definitive" in any way. But it's enormous fun, often hilarious, and a good resource for a relative novice like me, someone learning the basics of perfume history and trying to decide what to sample next.

Labels: luca turin, perfume notes
10/02/2008 [5]
Subscribe to
Posts [Atom]. Or
follow on bloglovin'. If
you'd like to contact Dain,
feel free to email me.
I'm also on Pinterest.
Features

The Mnemonic Sense
Most Wanted
The Beauty Primer
Lookbook
Bestsellers
Consumer Diaries
Closet Confidential
On The Label
Beauty Notebook
The Hit List
Color Me In
The Makeup Artist
Wedding Bells
Globe Trotter
Desert Island
perfume notes
beauty notes
fashion notes
culture notes
minimalism
chypre arc
floral arc
fresh arc
masculines arc
gourmands
& orientals arc
Archives

August 2008
September 2008
October 2008
November 2008
December 2008
January 2009
February 2009
March 2009
April 2009
May 2009
June 2009
July 2009
August 2009
September 2009
October 2009
November 2009
December 2009
January 2010
February 2010
March 2010
April 2010
May 2010
August 2010
November 2010
December 2010
January 2011
March 2011
August 2011
September 2011
October 2011
November 2011
December 2011
January 2012
February 2012
June 2012
July 2012
August 2012
September 2012
October 2012
December 2012
January 2013
February 2013
March 2013
June 2013
July 2013
Images

Photobucket