Announcements
If you're new to this blog, then read our guides to the basics: Skin (Part I), Skin (Part II), The Supernatural, Color Theory I, Color Theory II, Eyes, and Brushes.

Also, check out the blogsale.
Contents
· Consumer Diaries: Winter 2009

Favored

Art Tattler
the glamourai
The Non-Blonde
Perfume Shrine
Lisa Eldridge
Garance Doré
Smitten Kitchen
Into The Gloss
Grain de Musc
Lacquerized
Res Pulchrae
Drivel About Frivol
The Selfish Seamstress
Killer Colours
Bois de Jasmin
Glossed In Translation
Jak and Jil
Toto Kaelo
Worship at the House of Blues
I Smell Therefore I Am
Food Wishes
The Natural Haven
Messy Wands
1000 Fragrances
Moving Image Source
Wondegondigo
The Emperor's Old Clothes
M. Guerlain
Colin's Beauty Pages
Barney's jewelry department
Parfümrien
loodie loodie loodie
The Straight Dope
Sea of Shoes
London Makeup Girl
Sakecat's Scent Project
Asian Models
Ratzilla Cosme
Smart Skincare
Illustrated Obscurity
A.V. Club
Tom & Lorenzo: Mad Style
Eiderdown Press
Beauty and the Bullshit
La Garçonne
Flame Warriors
Everyday Beauty
Fashion Gone Rogue
Now Smell This
Dempeaux
Fashionista
The Cut
A Fevered Dictation
Nathan Branch
101 Cookbooks
Consumer Diaries: Winter 2009
by Anne
Image by 무적핑크 (Super Pink); captions translated by Anne.


My favorite webcomic is "Realistic and Objective Fairy Tales," which is the doing of art student Mujeok-Pink, or "Super Pink" in English. Super Pink takes canonical tales and puts a fresh spin on them, taking the narrative in a totally unexpected direction; her repertoire includes the Grimms brothers, traditional Korean folktales, Aesop's fables, works of fiction such as Oscar Wilde's "The Happy Prince" and O. Henry's "The Last Leaf," as well as cultural idioms such as Tetris. New episodes are posted weekly, and are by turns cynical, silly, profound, or even tragic... but always side-splittingly funny.






I've recently become a huge fan of Jaurim and have a bit of a girl-crush on their lead singer Kim Yoon-Ah (not to be confused with the equally beautiful and talented Kim Yuna). Lest you take soulless bubblegum/sexed-up K-pop for Korean music, I tell you, this is the real thing, and I was elated to discover it. Since Jaurim began on the indie scene in 1997, their unique sound has been described as "elfin" or "catlike," due in large part to Kim Yoon-Ah's keening, expressive voice—in my humble opinion, a voice none can listen to and stay indifferent. Plus, the woman really rocks a wine-stained lip.





I bought a knit piece this last fall that can only be described as "a scarf with sleeves," or "two sleeves knitted into a scarf." I regretted the decision at first, wondering where I would wear a scarf with sleeves. As it turns out, everywhere. It goes around the neck like a normal scarf and also slips over the hands for immediate warmth—no need to fiddle with taking gloves on and off. And it looks chic enough, as it drapes like a shawl without the fuss of trying to keep one on your shoulders. If you plunge your entire arm into the slit of the sleeve, you can even create a shrug (as seen above on the model).




Since the weather has grown dry I apply body moisturizer after showering, but of late, my skin has become dry and flaky. No amount of moisturizer I use seems to make a difference: indeed, the rougher my skin gets, the worse the moisturizer absorbs. So yesterday, I went straight to The Face Shop and picked up their Sweet Body Moisture Exfoliator. I like that it's an all-in-one product—a "moisturizing" body wash with exfoliating microbeads—and it did help smoothe my winter-chapped legs and ankles, but it didn't give me the "skin-like-silk" feeling I expected from an exfoliator (maybe I'm just picky). It may help to leave the skin to soak and to use very generous amounts of the stuff—at any rate, I plan to be using this product up fast as possible so that I can move on to L'Oreal Exfotonic, which gets very good reviews, though twice as expensive.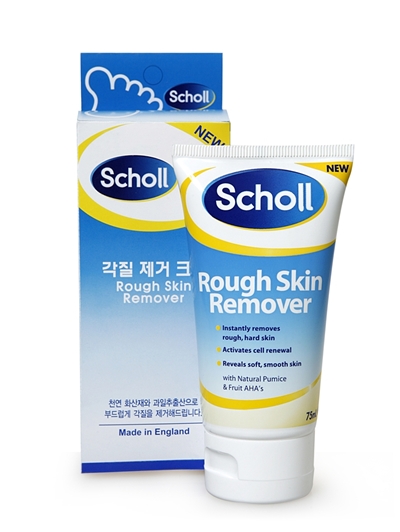 While I was there, I also picked up this "natural jelly cleansing puff," which I am much more impressed with. It's a round sponge made from a plant-based jelly, and is consequently so soft and soothing on the skin that you'd never guess it exfoliates as well. I also have my eye on Scholl Rough Skin Removing Foot Cream.





I recently had occasion to visit "Bakseok Gogae," a restaurant specializing in north-of-the-DMZ-style food—and considering that North Korea borders on the windswept plains of Northern China and Siberia, it makes sense that North Koreans do winter comfort food like nobody's business. The pancakes (topped with egg and done to the perfect pitch of golden-brown) and dumplings are delicious, but the keystone of the menu is the "kalgooksoo," handmade noodles served in a rich beef bone broth and garnished with succulent zucchini and kimchi.
Besides that, nothing is more comforting in winter than a blanket and a hot cup of tea. I'm growing very fond of mint tea, its quiet piquancy providing another kind of pick-me-up altogether different from the tarred rush of coffee.

Labels: comics, consumer diaries, jaurim, kim yoon-ah, l'oreal, scholl, the face shop, 무적핑크 (super pink)
12/17/2009 [4]
Subscribe to
Posts [Atom]. Or
follow on bloglovin'. If
you'd like to contact Dain,
feel free to email me.
I'm also on Pinterest.
Features

The Mnemonic Sense
Most Wanted
The Beauty Primer
Lookbook
Bestsellers
Consumer Diaries
Closet Confidential
On The Label
Beauty Notebook
The Hit List
Color Me In
The Makeup Artist
Wedding Bells
Globe Trotter
Desert Island
perfume notes
beauty notes
fashion notes
culture notes
minimalism
chypre arc
floral arc
fresh arc
masculines arc
gourmands
& orientals arc
Archives

August 2008
September 2008
October 2008
November 2008
December 2008
January 2009
February 2009
March 2009
April 2009
May 2009
June 2009
July 2009
August 2009
September 2009
October 2009
November 2009
December 2009
January 2010
February 2010
March 2010
April 2010
May 2010
August 2010
November 2010
December 2010
January 2011
March 2011
August 2011
September 2011
October 2011
November 2011
December 2011
January 2012
February 2012
June 2012
July 2012
August 2012
September 2012
October 2012
December 2012
January 2013
February 2013
March 2013
June 2013
July 2013
Images

Photobucket