Announcements
If you're new to this blog, then read our guides to the basics: Skin (Part I), Skin (Part II), The Supernatural, Color Theory I, Color Theory II, Eyes, and Brushes.

Also, check out the blogsale.
Contents
· Consumer Diaries: January 2009

· Most Wanted: A Portrait of the Artist As a Young Man

· Perfume Notes: Caron Parfum Sacré

· Beauty Notes: NARS Spring 2009

· Hit List: Beauty (Dain 2009)

· Hit List: Beauty (Dorothy 2009)

· Hit List: Perfumes 2009

· Hit List: Tools 2009

· Hit List: Eyes 2009

· Hit List: Cheeks & Lips 2009

· Hit List: The Fundamentals 2009

· Hit List: Hair 2009

· Hit List: Skin 2009

· Perfume Notes: My Grandmother's Cupboard

Favored

Art Tattler
the glamourai
The Non-Blonde
Perfume Shrine
Lisa Eldridge
Garance Doré
Smitten Kitchen
Into The Gloss
Grain de Musc
Lacquerized
Res Pulchrae
Drivel About Frivol
The Selfish Seamstress
Killer Colours
Bois de Jasmin
Glossed In Translation
Jak and Jil
Toto Kaelo
Worship at the House of Blues
I Smell Therefore I Am
Food Wishes
The Natural Haven
Messy Wands
1000 Fragrances
Moving Image Source
Wondegondigo
The Emperor's Old Clothes
M. Guerlain
Colin's Beauty Pages
Barney's jewelry department
Parfümrien
loodie loodie loodie
The Straight Dope
Sea of Shoes
London Makeup Girl
Sakecat's Scent Project
Asian Models
Ratzilla Cosme
Smart Skincare
Illustrated Obscurity
A.V. Club
Tom & Lorenzo: Mad Style
Eiderdown Press
Beauty and the Bullshit
La Garçonne
Flame Warriors
Everyday Beauty
Fashion Gone Rogue
Now Smell This
Dempeaux
Fashionista
The Cut
A Fevered Dictation
Nathan Branch
101 Cookbooks
Consumer Diaries: January 2009
by Dain
Usually, Consumer Diaries provides me a space for vague, diffuse mentions of current obsessions, since mostly my writing tends to be more tightly edited and formal, but this time around I'd like to try a New-Year's-Resolution approach this spin around.

WEARING

I'm definitely coming to understand why A.P.C. has such a cult following (as much as I wish French sizes were smaller, and I'm such a prints-and-colors girl, but it keeps spending to a minimum, anyway). What Touitou ultimately designs is a practical wardrobe, or as he explains in this video interview, he is "not trying to make people look richer than they are". My favorites labels are Lanvin, Stella McCartney, Jil Sander, and Alexander McQueen, but a lifestyle that could afford these clothes would also presumably be a lifestyle that afford to walk from chauffeured car to cocktail and no further. What I want from my clothes is rather less idealistic: to look well dressed but without the huge fuss, which is to say, let me not look as if I've stepped out of the pages of Lucky.

I love this buttondown ($95)—love how it's so easy to wear (not as tightly tailored as a "dress" shirt) and love the gentle quirkiness of the clover print. To put it simply, it's cool, and it's genuinely cool, because it's truly effortless.

The A.P.C. collection tends to be small, and it's sometimes very, very basic to the eye, which is likely to arouse bemusement until you realize that it's deliberately antithetical to editorial fashion—which makes a great picture, but tends to eclipse the person. In any case, I hope slowly to replace my J. Crew dependency with with an A.P.C. relationship.

I'd also love to "get" Martin Margiela, admittedly largely over my head.

READING
Portrait of a Lady, a sort of penance on my part, Henry James is a queer experience for me, my eye can't grip his prose for some unknown reason; it's like that fairytale of a princess on a glass hill, and the knights must climb up it on their horses and take a golden apple from her lap in order to win her hand, and they keep sliding off like fools (there's a hundred layers of significance there, huh?). I have resigned myself to a slower pace, and it becomes easier the further I get into the book, but it's also getting really, really depressing.

Or rather, to read:
A La Recherche du Temps Perdu, because I keep meaning to
Heart of Darkness, Joseph Conrad
Persuasion, the only Austen I haven't read
Walden, Henry David Thoreau
A Room With a View, E.M. Forster (I adored Passage to India)
Tristram Shandy, Laurence Sterne (the 18th century is my favorite)
The Cunning Man, Robertson Davies
Summa Theologica, the bulldog of Aquin, if I can find the Latin text
As I Lay Dying, William Faulkner
rabbit, run, John Updike
That should keep me busy for a looong time.

WATCHING

This cartoon cracks me up. Though I remain largely skeptical of how much change is likely to result, it does illustrate, independent of Obama's character or abilities, that his very presence is somehow some kind of proof that democracy does work.

I did see the remake of The Women, which might stand alone as a feel-good if poorly structured chick flick if it were not for the inevitable comparisons with the 1939 original, which supplants political correctness with razor-sharp wit, and is better acted as a whole. Not that I care for Anita Loos' writing anyway (she also wrote Gentlemen Prefer Blondes), there's an odd note of misogynism I don't like.

DAUBING
One of these days, I'm going to have to start taking care of my nails. But I'll be honest with you, I don't know where to start. With a fortifier? Cuticle cream/oil? Stop biting them? Hehehe...
I got the big 3.4 oz bottle of Jurlique Herbal Recovery Gel many months ago, of which I'm a big fan, but a good ounce still lingers and it's gone bad. Considering how expensive it is, I think I'll see how Vichy Aqualia Fortifying & Soothing 24H Hydrating Concentrate fares—the price is half that of the Jurlique. Helg favors the sunscreen format, but it seems to be as yet unavailable in the US. That might be a good beauty resolution for the new year: wear sunscreen.


Spring is coming... I'm hoping this turns out to be a lipstick version of my most favorite Gothika, based on how it looks on the model, but it looks rather brighter in the tube. I haven't been excited for a new release in ages.

EATING
If losing weight is your New Year's resolution, but these recipes are honestly so delicious that it probably does them an injustice to call them "diet food", and like most soups, its flavour improves over a couple of days, though in my experience it's easily demolished within a few hours.
two large carrots, peeled and julienned
two leeks, tender parts also julienned
four stalks of celery, julienned
salt & pepper
1 lb of chicken, I usually use breasts, which are leaner
2 cups chicken broth
1 ½ dry white wine
1 bay leaf
herb of choice, finely minced; tarragon is superb here, but thyme and sage might be fine too
The most work-intensive part of this is cutting the vegetables, which are salted and peppered with the tarragon and left for a couple of minutes to draw out their beautiful aromatics. Bed a large pot with a layer of vegetables, then a couple of chicken breasts, then a layer of vegetables, and so on. Add bay leaf, and both liquids (broth and wine) and enough water to cover. Medium-high heat. That's it. Drink the rest of the wine and come back to break apart the chicken as it cooks. Salt and pepper to taste, if necessary (remember it already has both).

For dessert, half a Bosc pear and throw under 350° oven for 20-30 minutes. No additional sugar required.

LISTENING
I'm not one of those people who seek out new music, though this year I've sort of rediscovered the late 90s stuff that was around from when I was in high school, and I find it surprisingly good. I have three main operative modes: classic rock, a smattering of contemporary, and jazz. So perhaps a couple things for me to do would be to compile a 90s playlist and a jazz playlist.

SNIFFING
Honestly, I have enough juice at present—for years, really—but what does that signify? I'd love a copy of Perfume Legends by Michael Edwards.

Here are a few things I want to sample, however:
(1) the requisite new releases from niche houses Hermès Vanille Galante, Comme de Garçons + Stephen Jones, Serge Lutens Nuit de Cellophane (though, eh), Chanel Beige (actually, I'm not really familiar with any of Les Exclusifs other than 31 Rue Cambon),
(2) extrait forms of things that haven't worked for me before Shalimar and Fracas spring to mind
(3) from The Guide Balmain Jolie Madame, Balmain Vent Vert, Caron Troisième Homme, Ferré by Gianfranco Ferré, Estée Lauder Azurée, L'Artisan Parfumeur Safran Troublant, Guerlain Insolence EDP, Flower by Kenzo, Badgley Mischka, Davidoff Cool Water (for reference's sake), Serge Lutens La Myrrhe.

Labels: apc, consumer diaries, jurlique, nars, the women, vichy
1/31/2009 [6]
Most Wanted: A Portrait of the Artist As a Young Man
by Dain
I harbor this intense personal resentment against Joyce. It's a queer mixture of identification (I am not altogether very different from Stephen Dedalus in terms of temperament, family life, and sexuality), jealousy (but I am not so erudite), and disgust (The Dubliners bored me, Finnegans Wake is a criminal act against artistic merit, and Ulysses reminds me of that famous quote of Delacroix, "Artists who seek perfection in everything are those who cannot attain it in anything."). But I like Portrait, really like it, because it strikes a good balance between the storytelling imperative of all literature and the overripe, sensational theories and self-conscious rejection of storytelling imperatives in favor of the imperative for artistic innovation of his latter works. Joyce rages with a violence of the intellect, that cries out against the gross, fetid realities of the world with a philosopher's outrage, a naysayer of such intellectual superiority it is no wonder he is hallowed by academics. No writer is a greater justification of literary pretension than Joyce.

But I digress. I do like Portrait. Though not without its share of pretension, it builds up to it in a way that feels natural. A Portrait of the Artist As a Young Man is the most ingenious Bildüngsroman ever written, the development of its hero, Stephen Dedalus is echoed by an evolution in the complexity of its language, or as Joyce put it, a "fluid succession of presents", a device so brilliantly just, I'm jealous I didn't think of it first. The novel is demarcated into five parts, each more or less concluding with an epiphanic moment: the innocent child, whose unquestioning worship of his parents degrades into a perception of their dysfunctions (the argument over Parnell at Christmas dinner), the malcontent adolescent, who gives expression to his ennui and raging hormones with his first sexual encounter (with a whore), the arrogant adolescent, whose sense of invincibility is shaken by spiritual crisis (the sermon on hell and subsequent absolution by a priest), the fanatical neophyte of the Catholic church, who abandons the severity of the Jesuits for the beauty of this world (the girl in the blue dress), and the educated young man, who had grown into his faults and artist's worldview. In the last part, which takes almost as much time to read as the four preceding chapters combined, the epiphany is no longer an external phenomenon, but one of his own creation: Stephen's (and we must presume, Joyce's) theory of the aesthetic, related through disconnected conversations with his friends at university, which are fun sketches to read.

Structurally, A Portrait of the Artist As a Young Man is obviously modeled on Dante's Inferno, but the parallels are heavily qualified, which is typical of Joyce. It might baffle some why Joyce insists on taking classical forms so seriously, only to pervert them entirely to his own use, but it's in part a conscious actualization of the Modernist perceived as the methodology of all great art, and in part Joyce's conviction that this artistic game of invention as reinvention is one of the few that intelligent-but-talentless academics can share, and therefore, the one that academics most highly prize and curate even in the most intellectual-depraved cultures, which I do not doubt, Joyce also foresaw. The most brilliant networker in literature, really. (Uck. Despicable man.)

You'll notice none of these pieces match each other exactly on any real fundamental level, either colorwise or stylistically, though most of them are certainly so neutral there's no real danger of a clash. I find matchy-matchy outfits quite boring, in that J.-Crew-catalog perfect kind of way. In real life, women buy what appeals most to them at the time, and the resulting is synthesis is quite organic, rather than professionally styled. These five elements are ones any woman, every woman can live by, in a real and natural way, which is why I chose a Bildüngsroman as a title, but how they come together is entirely up to you.




If there's just one thing every woman should take the trouble to get right, it's that perfect shade of blush. It brightens the entire face—skin, eyes, hair—and it serves as the fundamental counterpoint to all the other shades you'll wear. My shades are from NARS ($25): Amour for warm tones, Desire for cool, Dolce Vita for olive skin tones, Exhibit A for black skin, and Malibu if you only want a hint of blush.


The linchpin of a casual outfit is a pair of simple but well fit pants. I rarely wear jeans, I find that durable cotton pants such as these from Les Prairies de Paris ($313) are just as easy but look infinitely more chic, especially in navy. There are at least a dozen other kinds of pants equally rich in possibility, if I may indulge in some cliché: from the Audrey-Hepburn chic of a slim white jean to the Katharine-Hepburn chic of a voluminous, checked trouser, but a great pair of pants is always the first, central, primal definition of chic.


I don't know why or how, but the French really have all the sartorial tricks covered perfectly. If I'm running around in a plain, boring top, I just throw on a colorful, graphic scarf like this sorbet-striped one from Rachel Comey ($305), which lets you dream of spring whilst keeping warm—somehow, no matter how simple the outfit, a scarf polishes it off. An (if more expensive) alternative? A statement necklace with an element of surprise: fussy, opera-length pearls knotted casually over a tee or a rough-cut, tumbled semi-precious (malachite, etc.) strand tossed over a slinky, silk blouse with a neat cashmere cardigan.


A good bag speaks volumes, but it doesn't need to shout. Good, rich leather is more luxurious to me than any label, but it needs to be tooled in such a way that clearly demonstrates its craftsmanship. In a way, this is exactly why the Hermès bags are such icons: that combination of quality materials, quality craftsmanship, with what is ultimately a very simple, but perfectly proportioned design. Above, a pared-down, yet very ladylike satchel from Jil Sander in gorgeously textured leather the color of fine expresso.


If you live in a cold climate as I do, the first thing people see is your coat. A sober cut in neutral wool is certainly always reliable, but I prefer a statement like this one from Stella McCartney ($1257). Why not? No matter how low key the outfit underneath, a fantastical coat gives you instant presence. It's practically begging for a pair of bright gloves and slim, flat boots.

Labels: james joyce, jil sander, les prairies de paris, modern times, most wanted, rachel comey, stella mccartney, the beatles
1/29/2009 [0]
Perfume Notes: Caron Parfum Sacré
by Dain

Salvador Dalí, Meditative Rose (1958).


Nothing is more social than sex. Not only for the obvious physicality of it, but also because its consequences have so much bearing (no pun intended) on social order, which is perhaps why phenomena like marriage, homosexuality, and the education of our children play such a significant role in our lives, and practically all our taboos revolve around sex. According to Ovid, Myrrha commits the ultimate of these taboos, incest, and unable to face the enormity of the sin she bears, her father's child, the gods change her into a tree.
Nitenti tamen est similis curvataque crebros
dat gemitus arbor lacrimisque cadentibus umet.
Ovid, lines 508-509, Book X, Metamorphoses.
These tears she weeps, during her horrifying labor, are the source of the aromatic resin that we call myrrh, which has perfumed temples and churches since time immemorial. The story behind myrrh is perhaps evidence that the profane is never very far from the sacred—when Satanists perform the dark mass, they just flip the crucifix upside down. Parfum Sacré is aptly named, not unlike the thick quietness that descends on you when you enter a church, somehow uplifting in such a profound way it feels oppressive, too. As a centerpiece, Parfum Sacré makes the classical choice of rose, but this is no soliflore—a masterly, multi-faceted treatment that vacillates from a brassy, tacky 80s floriental complete with shoulderpads, to the lingering aroma of an exquisitely creamy soap.


The opening is a relentless assault, lemon and pepper and aldehydes and jasmine and neroli, and its brashness is only further accentuated by the intensity of cloves and mace. The spice rolls naturally into a smoldering resinous myrrh, and cutting through the haze of smoke the queenly, blood-red bloom enters, and the cacophony subsides into a sudden hush. From this moment, Parfum Sacré takes on its most literal form—PER (through) + FUME (smoke) + SACRO (holy/accursed, a word that takes on antonymous meanings)—a dry, leathery, spiced rose not unlike potpourri. The incense acts as a crucial buffer between the top notes and the heart; by the time rose makes its presence known, the clamor has faded into an echo and left only a refined and elegant scent. As it moves into the drydown, Parfum Sacré makes yet another unexpected evolution, albeit a quieter one: the incense becomes merely atmospheric, and in a seeming reversal of time, the rose comes alive again, not quite the freshness of a garden, but petals strewn onto a downy bed of vanilla and musk. Compared to the stage lights of the opening, the drydown is just a subtle glow, the rosy fingers of dawn, lying very close to the skin like the ethereal luxury of the finest cashmere. It may smell like a church, but it's also the ultimate seduction, the olfactory equivalent of complicated lingerie—not a flirtation, a seduction—how's that for complicating the sacred with the profane?

Parfum Sacré has a special place in my heart because it was my introduction to the world of "proper perfume", the kind that forces you to think and try again, before you realize its true nature. Before this, I wore only Givenchy Organza Indécence, which is stupendous, but obvious.

OTHER REVIEWS:
Sakecat
Bois de Jasmin
Perfume-Smellin' Things
Ayala Smellyblog
Perfume Queen
Sweet Diva
Pere de Pierre
Perfume Heretic
Perfume Shrine
Basenotes
Makeupalley

Labels: aldehydes, aubade, caron, incense, jean-pierre bethouart, orientals, ovid, perfume notes, rose, salvador dali
1/27/2009 [3]
Beauty Notes: NARS Spring 2009
by Dain
(Shown from left to right.) Sheer, ripe fruit shades for lips are proposed for spring, the juicy berry of Shringar Lipstick ($24) and the delicate grapefruit of Sweet Revenge Lip Gloss $24), for eyes, Hula Hula Duo ($32) is a confection of strawberry malt and buttery nougat, both with festive gold sparkles. The glitter is reiterated ad nauseum in the marigold of Night Sun Single ($22) and the cotton-candy pink of Baby Girl Single ($22), but the matte garnet of Grenadines Single ($22) takes a much more audacious stance—not for the faint of heart. For cheeks, peachy bronze shades rule in Maldives/Riviera The Multiple Duo ($45), while Hungry Heart Blush Blush Duo ($36) gives the option for a delicate highlight with gilded ivory and sandy pink. The Egea Duo ($32) throws a cooling touch in this welter of pinks, berries, and golds, with "frosted sage and smoky lilac", and finally, Capt Vert Multiple Bronzer ($37) for a rich, tanned glow finishes off the collection.

"My inspiration was a very sexy woman. I wanted a bit of a '70s feeling, somewhere between Guy Bourdin and Chris Von Wangenheim's photographs—aggressive, but very sensual and fragile at the same time."

There's a definite pornographic undertone to this look, the way the blood seems to rush all over her face, her languid pose, the look in her eye. It also reminds me of that Sophie Dahl cover for British Vogue, in which she looked uncannily like Debbie Harry. Grenadines would certainly be perfect for that look (and I think a better fit on green eyes).

FACE

Firming Foundation ($50) for a glowing, even canvas.
Cheekbones are strong and defined, color from Orgasm Multiple swept into the temples and layered with the Hungry Heart Blush Duo to sculpt and highlight.

EYES
Best reserved for blue or green eyes, the Grenadine Single somehow brings out an eerie confidence and an utter subjectivity (the violence of a bruise) at once. A ripe, fallen woman, perhaps: "She turns and looks a moment in the glass/ Hardly aware of her departed lover;/ Her brain allows one half-formed thought to pass:/ 'Well now that's done: and I'm glad it's over.'"*
The paler tones of Egea Duo work almost as a highlight to soften the edges of the ruddy pigment, but has enough substance of its own so Grenadines is not left naked.

LIPS
Oh, how pretty is that lip? I hanker after Shringar Lipstick myself. A juicy, metallic raspberry? I'm so there.
Sweet Revenge has been brushed over the lipstick to add shine and soften the jeweled berry tones.
Also being introduced this spring, the new Duo Concealer ($30), so you can mix and match your own shades (Custard/Ginger shown at left). Hungry Heart Blush Duo at right.


The new duos, Hula Hula and Egea (the photos of this one seem rather inconsistent).


The striking shades of Spring 2009: Grenadines Single and Shringar Lipstick.

* lines 249–252, The Wasteland, T.S. Eliot.

Labels: beauty notes, nars, ts eliot
1/24/2009 [0]
Hit List: Beauty (Dain 2009)
by Dain
Throughout this series, we've endeavoured, not exactly for the most universal products, but certainly those with a wider, general-audience appeal. I thought it might be nice if Dorothy and I capped it off with our personal favorites, some perennial stand-bys, others new discoveries this past year, before moving onto our regularly scheduled programming.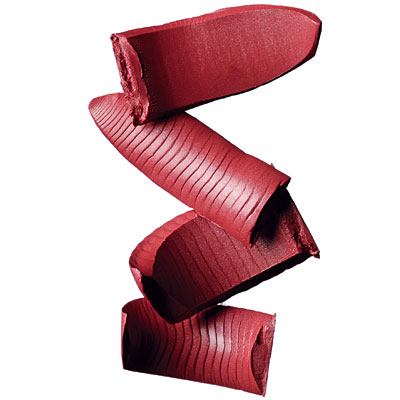 Chanel Attitude Rouge Allure Dorothy and I are both proponents of Proper Lipstick, as opposed to sparkly glosses or wimpy sheers or feeble nudes. Undoubtedly, this is a question of taste, but real pigment does force you to choose wisely, whereas you can get away with a mismatch when it comes to light sheers. In the long run, the former strategy is better, it's like wearing clothes that fit. The tyranny of gloss is over, ladies and gentlemen, and though the runways have pushed strong lips for some time now, women on the street are slower to adopt the obsolescence of gloss. If you want break into strong lips without too much risk, this is a good place to start: it works on a range of skin tones, from very warm (Dorothy), very cool (me), to olive (Gaia). Though warmer than my usual berry-rose tones, it still looks great.

olive oil Nothing, from dime store to Kerastase, softens my hair as well as a generous teaspoon of olive oil, massaged into the ends whilst still damp. It would certainly be nice to find a cosmetically elegant alternative, such as leave-in hair cream made of natural oils, but they're invariably expensive or marked by the ubiquitous silicones.


the importance of brows Not enough attention is given to brows, though they are more crucial than mascara or lipstick. Brows subtly alter the symmetry of the face, and a face that strikes the viewer as a beautiful is largely a combination of excellent skin and symmetry. That's why a perfectly shaped brow makes you look profoundly better, but in such a vague way that the execution, which requires a certain instinct for symmetry, is somewhat difficult and full of seemingly unnecessary steps and products. For these reasons, and because brows are not as glamorous or striking as pigment orgasms, though Callas makes a vivid statement to the contrary, people tend to neglect them (I do, all the time).

A good, precise pair of tweezers is a necessity in anyone's arsenal, but it is usually not enough to clean up the brows of errant hairs. If your brows are nice and full, a little clear mascara brushed through adds polish, because the hairs are quite straight and do not always grow in a uniform direction. To fill in sparse brows, I prefer the softer look of powder, though a pencil is much easier, since you don't need a stiff, slanted brush around. I've never really found a product that wows me, but I'm currently using Anastasia Brow Powder Duo in Medium Ash ($22), but I'm not attached. The shade is nicely ashy, but the powder can blotch if you're clumsy, the price is a little high (on my own steam, Maybelline suffices), and there's too much product, insofar that I'm baffled why I should need to mix shades. I'd like to try that Signy favorite: Shu Uemura Seal Brown Hard Formula.

Shu Uemura 5R Natural Brush I am often too lazy to bother with a wash brush, but you can't do detail work with fingers. This brush is worth every penny (all 5800 of them), since my favorite way to wear colorful, rich eyeshadow is in small doses—smudged casually around the eye over a creamier pencil to make pigment more vibrant and long-lasting. Though 5R's versatility goes beyond smoky liner, it does make application a breeze. The caliber of a tool is determined by its precision, and Shu Uemura brushes are extremely precise.


finding your comfort zone After so many years obsessing over pigments, I have grown a little jaded with mere product worship. Technological advances, wonder ingredients, makeup-artist secrets, celebrity endorsements, limited edition releases for bi-monthly collections (I am looking at you, MAC)—what a crashing bore. What's really interesting to me is how use-value creates an optimum aesthetic (also a fairly technical definition of literature), or to put it less pompously, the phenomenon of how women tend to use most frequently the products that make them look the best. This line of approach makes you ruminate over your coloring (which colors look best on you?), your adaptability (which colors look best with each other? how many options do you have?), and whether or not the effort is worth it for you. All about the woman, and not really about the products.

My own favored palette is pretty much covered by these looks designed by Paco Blancas above. These are not so much distinct looks as a collusion of techniques: (1) candy pink blush, often with a strong hand, (2) soft raspberry lips, (3) vibrant wine red, quite cool, (4) clean neutral shimmer with defined lashes, (5) lilac pastel wash (not shown) often with smoky chocolate liner, (6) various shades of teal for a dramatic, mermaid-inspired eye. It's not a huge variety, but I'm not really not the sort who throws six colors at my lids and posts the result on Youtube; I stick to what looks best.

DHC Deep Cleansing Oil Cleansers don't need much dazzle; largely, a good one is defined what it is not: not harsh and stripping, not oily and filmy, does not leave makeup behind. Cetaphil, which manages two out of three, has been a mainstay on my sink for years. It's finally been knocked out by DHC, possibly my favorite find of this past year, which adds a makeup-removal prowess to rival none. Though I'm much too dry to go without moisturizer during winter, this is one-stop skincare for me in the summer.


the house of Guerlain I tried to do this without perfume; really, I cannot, this past year has been so consumed by perfume. Some days, Chamade edges out Mitsouko as my all-time favorite perfume, as it is rather less severe. Chamade's spirit is far more feminine and cheerful, so passionate but not the least bit vulgar, as gorgeously iterated by this ad.

the secret to lush lashes There's altogether too much fuss over new mascaras, in my opinion. Here's the thing. On lashes as wimpy as mine, what really works is not some fancy, high-tech brush, but building up an optical illusion: curled lashes, intense black pigment, getting every lash, liner smeared between lashes on the inner rim. Technique, not product, is what shines here. Even when you've got perfect definition, piling that shit on looks perfectly ridiculous. It's just the same thing as when people with bad acne plaster their face with foundation—honey, who you think you're fooling?

dental floss More hygiene than beauty perhaps, but secretly I really love to floss my teeth.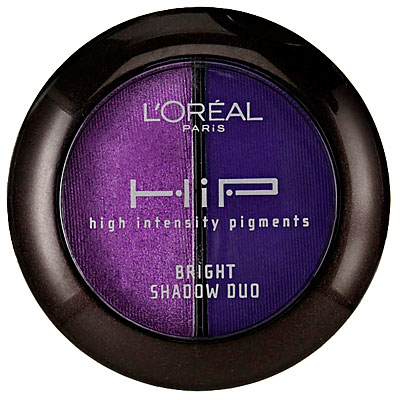 L'Oréal HIP In spite of a slavish obsession with all things NARS, the color king, I'm delighted that there is finally a low-priced line that offers genuine color payoff, especially in the shadows (obvious NARS Doppelgängers). Nothing's ever going to take the place of Rated R or Underworld or All About Eve in my heart, but still I hope to explore the line further: the Jelly balms and the much raved over Kohls.

Labels: chanel, dhc, guerlain, hit list, l'oreal, nars, shu uemura, too faced
1/22/2009 [4]
Hit List: Beauty (Dorothy 2009)
by Dorothy
Yeah, Anne Taintor is overexposed, but I couldn't resist.


2008: the year I learned to stop worrying and love being high maintenance. Seriously, while I'm absent-minded, untidy, don't wear foundation, avoid wearing a bra whenever I can, and can easily go a winter week in the same ratty jeans and flat boots, by the standards of those around me, I

am

pretty high maintenance; I love pretty, impractical things, proper perfumes, visible makeup, and clothes that have to be delicately handled. My hair is not wash-and-go. I have a skincare routine, albeit a fairly minimalist one. I have more pairs of shoes than I need.

It's been my observation that, fashion magazines to the contrary, this is

not

a great way to attract a man. Overall, men my age (27) seem to prefer that women look minimally made up, smell of soap or shampoo, and not make highly visible efforts at dressing and grooming, which is not to say that those of us with different preferences ought to change our habits; only that -- just as there is no perfume guaranteed to "drive a man wild" -- attracting a mate is no reason to put yourself to an effort you don't feel like making. Neither does there seem to be any other practical benefit to making that effort; the magazines aside, most women don't seem to suffer socially or professionally for not being beauty addicts.

But I get genuine pleasure out of my routines. While blogging about fashion, beauty, and perfume feels a bit odd -- we're at the intersection of intensely personal habits and a very impersonal market -- I can write about it because I enjoy it; as Naomi Wolf put it in

The Beauty Myth --

hardly a pro-cosmetics screed -- there's genuine pleasure to be had in shapes, colours, the game of referencing that is fashion. Anyway, here are some of my staple items:



A good flat-iron.

I have decided, for the new year, to be less reliant on the straightening iron; when I put aside neuroses carried over from high school, I know there's nothing wrong with my natural waves. But I have bangs, and if they haven't been straightened, they stick up in all sorts of funny directions. I recently had to go more than a week without my flat-iron due to a luggage mix-up, which confirmed my dependence on the thing. (Mine is a few years old, from Hot Styler, but Sedu flat irons have become something of a cult item in the meantime.) Handled correctly, this can straighten and curl; with a bit of styling creme (I like Kiehl's Creme with Silk Groom or Rusk Phyto-Marine Lusterizer) it makes hair shiny and smooth. I do recommend spending a bit more on flat-irons; the $20 ones from Conair will do in a pinch, but really they don't get hot enough.





Besame Souffle Foundation.

Hard to imagine using this as a foundation, as it's rather thick and high coverage for my liking, but that's what makes it a fantastic concealer for my perennial dark circles: it's light, creamy, and stays put. Alas, Besame no longer offers this on their website and are noncommittal about when they will carry it again.




Pressed powder.

I don't wear foundation, but I have very shiny skin. I've just finished a container of Besame's loose powder, but I am too messy to deal with loose powder. I'm partial to Physicians Formula's mineral-based powders; they aren't glamorous, but they work.



Eyebrow definition.

I rarely have to tweeze my brows; I've received compliments on their natural shape. (I have to say the whole notion of a proper arch kind of escapes me; I get that they shouldn't look like tadpoles, beyond that it's a mystery.) The downside of this is that they are fairly sparse. For a long time I just used MAC eyeshadow in Charcoal Brown and an angle brush. I have Anastasia's pencil in Ash Blonde now, which works well (it has a small brush at the end to blur overly sharp pencil lines), but am not convinced it's worth the expense. Still, I've come to rely on having some definition; all that magazine pablum about framing your face is true.


MAC Fluidline in Macroviolet.
I love the retro liquid-liner look, I love gel liners, and I especially love this one: it's easy to apply (I use an angle brush), dark enough to pass for black, but less harsh, and more flattering to green eyes. It can be sheered out for more colour.



NARS eyeshadow in Cairo.

Looks boring in the pan, but on me, it's the perfect neutral eyeshadow: a softly shimmering taupe with a hint of rose.


Peachy blush.
MAC Tenderling is my standby, NARS South Beach a bronzier alternative; I'm eager to get my hands on NARS Amour. I still have enough of a natural flush -- not to mention a natural concentration of freckles on my cheeks -- that I can go without blush, particularly when I plan to have a couple of drinks; still, a good blush makes one look healthier and better rested, instantly.



NARS lipstick in Niagara. An obsession, but this really is fantastic, applied lightly for a soft blush or full-on for 1950s good-girl pink. (This was apparently inspired by the film with Marilyn Monroe, but I don't recall Marilyn wearing anything but red lipstick in that film. Perhaps it was the colour of her femme-fatale dress -- but that looks like magenta, while Niagara is a bright coral-pink. Or perhaps it was inspired by the other female lead, the unmemorable one who almost dies going over the Falls?)



NARS Velvet Matte Lip Pencil in Forbidden Red.

Yes, two lipsticks; I love lipstick. I especially love red lipsticks, I hate to commit to just one, but if I had to it'd be this one: intensely pigmented, stays on for hours, bright without being overpowering, wearable all year round.



DHC Deep Cleansing Oil.

It has been said already, on this blog, today, even; this stuff is great. Cetaphil never quite feels rinsed off to me, and this does; it dissolves eye makeup; it's even reasonably priced, considering it takes me only one pump to wash my face. I haven't settled on a moisturizer yet; right now I'm using Complex 15, which is good and inexpensive, but not quite rich enough for me.

And lastly, something not so pleasurable, but necessary:

sunscreen.

Mind you, there's a lot of silly nonsense written about sunscreen: I recall a recent

Lucky

issue that informed us that even indoors with the curtains drawn, we are constantly being "bombarded" with terrible! aging! solar rays!...which strikes me as just a

little

phobic. I dislike sunscreen, always find it a little occlusive, rarely reapply, and often skip it in the winter, rationalizing that I won't be outside for very long -- but I see the difference when I do. I no longer have the bright orange hair I had as a small child, but I still have pale, freckled, easily sunburnt skin. Sunscreen has been part of my daily routine since I was 16, and I have no doubt that my skin is healthier -- and looks younger -- for it.

1/22/2009 [0]
Hit List: Perfumes 2009
by Dain
How does one recommend perfume to another? Few things are more intimate than our personal smell. Without the smell of familiarity, an alien bed does not lull us so easily into sleep as our own, and different as they are, both your mother's perfume and the aroma of baking bread offer up incense to soothe the soul (can you really be unhappy around fresh bread?), and some dimension is lost in the dynamics of desire when you do not crave the scent of your lover's skin. On the one hand, our emotional response to fragrance is too vague, too primal for words, which ought to explain why perfume writing grasps so greedily at metaphor—sometimes justly, sometimes in desperation. But on the other hand, perfume is also something crafted, which lies outside of the vagaries of personal taste and the quirks of personal chemistry. We must always consider the quality of the ingredients, always more evident in higher concentrations, and often prone to degradation with each subsequent reformulation, but more particularly a perfume's structure: its strength and complexity, innovation and influence, and above all, how well it evokes some human abstraction. Most perfumes are exactly that, abstractions, so that a perfume like Guerlain's Jicky smells like nothing on earth other than itself. But even a soliflore is abstract: in recreation, because even for houses lucky enough to use jasmine absolute, it does not smell exactly like the living flower, in effect, because such a heady mass of flowers must first be collected together by human hands, and in time, because jasmine only blooms at certain times every year.

Consequently, the categorization of perfumes is well nigh impossible. Perhaps the best of these schema is offered by Michael Edwards' Fragrance Wheel, so we've taken his four broad olfactive categories—floral notes, fresh notes, woody notes, and oriental notes—which shall provide you, dear reader, with a tangible point of reference, whether it is roses, leather, lemon, amber, or cinnamon that you like. Because people also turn to a certain style of perfume for specific purposes, we've also grouped our picks according to aesthetic defined by a famous writer, a bit of whimsy for our readers who enjoy literary asides, starting with categorical must-sniffs for any budding fumehead.


Some people complain that Shakespeare is the worst of clichés, which is tantamount to accusing him of inventing the literary STANDARD by which all others are judged. Likewise, some fragrances are so huge that all those subsequent owe the debt of influence. If you're just starting out in the world of perfume, these are all categorical must-sniffs, because they're classics.

If you like floral... there are very, very many florals to pique your interest, but Chanel No. 5 is perfectly poised between heady, curvaceous jasmine and the patrician bone structure of roses, with the now famous sparkle of powdery aldehydes to soften the rough edges. If you like fresh... it doesn't get more classic, or classy, than Dior Eau Sauvage, a blend of crisp hesperides with aromatic herbs and just a touch of gossamer-sheer jasmine. It makes one think of wind, water, and sunlight: Cape Cod in a bottle, essentially. If you like oriental/gourmand... Guerlain Shalimar is the one ring of orientals (based largely on the heft of resinous-sweet-spicy amber) and gourmands (based largely on vanilla)—not to be too precious about it, but it rules them all. If you like woods/chypres... The Serge Lutens and Chris Sheldrake team struck gold with Féminité du Bois, an exquisite mélange of polished cedar, tangy wild apricots and plums, violet, and mulled spices. Hoard no more, fans. Rereleased under the Serge Lutens line, this discontinued gem is back!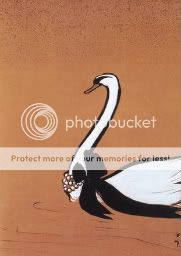 When social mores dominate your world, a condition Austen understood only too well, it is perhaps best not to telegraph yourself too loudly. If you need to curtail your perfume to a conservative office, or perhaps find monstrous sillage in rather bad taste, consider these more DELICATE iterations, marked by a luminous transparency that renders them perennially appropriate, but no less intriguing.

If you like floral... but desire something less affected than the stiff, perfumey postures of most other bouquets, the dewy, wistful charm of Guerlain Après L'Ondée might do. Like a square of fine, handmade lace, its filigree of violets on a dawnlike heliotrope core is both fragile and intensely feminine. If you like fresh... there's not very much room to tone down the volume, except to muffle the hesperidic bite with an elegant tea like Hermès Osmanthe Yunnan, brightened by a milky cloud of fruity osmanthus. If you like oriental/gourmand... Tauer L'Air du Désert Marocain is truly a remarkable feat of desaturation within a genre more generally known for its girth: dazzling bergamot, curls of cedar, nutty coriander seeds, and the smoking resins of amber. The name pretty much says it all. If you like woods/chypres... Frédéric Malle Vétiver Extraordinaire projects such eminent polish, but isn't the least bit ostentatious about it. You'd have to be a fan of the tranquil, earthy aroma of vetiver, but if you are, this near naked treatment (an artfully placed fig leaf or two) makes glorious juice.


Seduction walks a fine between attraction and repulsion. No writer appeals so much to the reader of books as Joyce, and yet the orgiastic self-indulgence of Stephen Dedalus borders very close to drunken Irish crap. SULTRY perfumes, if they have anything in common, have a tendency to announce your presence with voluminous gestures, triumphant fanfare, and exposed body parts. But it's best to approach them with a little discretion, otherwise you risk the olfactory equivalent of sluttiness: a sillage monster.

If you like floral... an opulent white floral, in particular a tuberose like Serge Lutens Tubéreuse Criminelle, is pure hip-swinging, cleavage-baring, red-lipsticked, garter-belt fetishism. If you like fresh... the silken, skin musks of Kiehl's Original Musk give off an aura of unaffected allure that's the epitome of the low-maintenance, girl-next-door allure, with just the right hint of raunchiness simmering beneath its orthodonitically perfect surface. If you like oriental/gourmand... YSL Opium takes spices to the hilt with eugenol-rich carnations and cloves, and yet is marked by a curious languor behind its aggression—a supine seduction. If you like woods/chypres... we had a hard time settling on a sexy chypre, but duh, there's Robert Piguet Bandit, an iconic combination of elegance, attitude, and macabre perversity in one bottle.


Nevermind social considerations—status, propriety, and sex appeal—the true lover of perfume knows that it should be for one's delectation alone. We realize CHIC is a rather indefinite category, moreso than the other others, because it is largely defined by a sense of humor behind its intelligence, discretion behind its taste, and perhaps a little eccentricity behind its confidence. Though it can sometimes come off as a little cold, chic is the sum of genuine individuality, a world as personal and at peace with itself as the poetry of Wallace Stevens.

If you like floral... When the green hyacinth of Guerlain Chamade trails into a room, you may expect the unexpected from its wearer, instead of the conventional worldview at which most florals hint. Its transformation from the creamy complexion of a gorgeous-but-very-distant sphinx to a living, lovable woman in its drydown is one of the most remarkable evolutions in all perfumery. If you like fresh... then the lavender of Caron Pour Un Homme, its medicinal harshness brilliantly tempered by vanilla, is a vision pastoral—not exactly a homegrown, rural village but the polish of a country house, complete with servants. If you like oriental/gourmand... Annick Goutal Encens Flamboyant captures all the mysticism of frankincense but far more rarefied than incense is wont to be. The evergreen characters of fir balsam and mastic blow a fresh, invigorating breeze through this moldy old church. If you like woods/chypres... chic tends to be the chypre's modus operandi, and the ultimate chypre, Guerlain Mitsouko is the very soul of taste and wit. If you love this as we do, there's no more that needs to be said.

Images taken from parfums de pub.

Labels: andy tauer, annick goutal, chanel, christian dior, frederic malle, guerlain, hermes, hit list, kiehl's, michael edwards, robert piguet, serge lutens, ysl
1/19/2009 [3]
Hit List: Tools 2009
by Dain
There's a man for every job, but rather more tools than are required for makeup application. The number you need depends a great deal on which products you use, but there's a basic kit, give or take a more specific brush or two, that everyone can use. And let us not forget the virtue of fingers (if you've got them); they are more deft than you'd think. You really don't need a separate brush to dab on undereye concealer, when the ring finger will blend just fine, although you may require a tiny, pointed brush to place concealer exactly over a blemish, but there's no reason why you can't buy it for a couple bucks at the art store rather than the $24 number from Kevyn Aucoin, unless you really prefer the posh packaging. Usually, the same brush can manage more than one role, if you don't mind cleaning them, which is just as well, since good brushes are worth the investment. A drop of Dr. Bronner's Magic Liquid Soap ($2.50 and up) clears up stubborn grime with ease.

THE FUNDAMENTALS
Does your powder fly everywhere? Try this trick from Kevyn Aucoin: a dense sponge like Shiseido's Square Sponge for Compact ($6) gives you more control than a brush but doesn't deposit as much excess as a puff. Lashes require quite a few steps before they're done properly, but Shu Uemura Eyelash Curler ($19) should definitely come first. A true industry mainstay. As are Tweezerman Slant Tweezers ($20), Powder looks more natural than pencil on brows, and the slanted, stiff badger bristles of Shu Uemura Natural Brush 6OB ($29) are just the tool to do it.

LIPS & CHEEKS
Unless your chosen blush is a cream formula, NARS Yachiyo Brush ($50) is technically perfect: just the right size, and softly tapered for a diffuse, well blended flush rather than a hard stripe, even with the most pigmented blush.

MAC 194 Concealer Brush ($18.50) is not just for its namesake concealer, it's great with all cream products, including lipstick, for even as it spreads pigment, its pointed tip maintains a crisp edge and negotiates tricky corners with ease.

EYES
NARS Push Eyeliner Brush ($25) is as as user-friendly as every other flat liner, but is softer (but still firm) and thinner than most for placing pigment exactly between lashes or creating a slick, graphic sweep with gel liners.

You'll need at least two shadow brushes to create any look desired, though the addition of a crease brush may be a welcome third addition if you tend to be clumsy: a full, tapered brush about 2/3 the width of your eyelid for "washes", and a smaller, firmer, more densely packed brush for detail work. We recommend the iconic Shu Uemura Natural Brush 10 ($67) and Shu Uemura Natural Brush 5R ($58). Though extremely pricey, they are well worth it; the kolinsky sable is buttery smooth, meticulously tapered for no harsh edges, and layering is a breeze, as the bristles glide over without disturbing the pigment laid down previously.

Labels: dr bronners, hit list, mac, nars, shiseido, shu uemura
1/17/2009 [2]
Hit List: Eyes 2009
by Dain
What is makeup without a sense of fun? And nothing is more fun than eyeshadow. Blushes are limited (you couldn't wear blue blush, for example), and by habit, women tend to gravitate towards a color range when it comes to lips, rather than systematically wearing every shade in the rainbow. There are subtle neutrals, of course, and the classics behind the smoky eye, but we like to think of eyeshadow as a way to explore and experiment. After all, how serious is any mistake you can wash off with soap? If only all risks were so safe.

Most of these shades, give or take the differences of coloring, provide a fundamental palette for almost any makeup look desired, by mixing and matching for your own vibrant combinations. Unlike our section for cheeks and lips, in which the reigning concern are useful shades that flatter, we encourage approaching these shades with a sense of adventure.

OVERALL FORMULAE
It's no secret that we've got a bias for NARS Duos ($32). The pigments are often complex, and so well judged, you might be surprised by what ends up on your skin. For the most intense pigment for the highest color payoff, Trish McEvoy Definers ($17) can't be beat. Pencils that glide on smoothly are sometimes lacking in longevity; Make Up For Ever Aqua Eyes ($16) smudge nicely but last well.

EASY, EYE-OPENING NEUTRALS
A flesh-tone shimmer opens up the eyes and adds polish without the danger of overwhelming. Since they're best applied lightly as a wash, the depth of the shade needn't be terribly exact, though you may prefer one with stronger undertones, as we've chosen mostly neutral shades here. We like the silvered champagne of NARS All About Eve ($32) on the fair of skin; unlike the hundreds of other beiges out there, the shimmer is a complex of silver, gold, peach, pink, lilac, and even green particles, which mimic the glow of candlelight on the skin (the more subdued, satiny side has a little peach and plays well with other shades). For medium complexions with golden or olive undertones, the gilded taupe of Urban Decay Underground ($17) is as gentle and soothing as a cup of café latte, not the least bit harsh or chalky grey; for more oomph, we like especially to mix a little olive into it. The molten chocolate of Bobbi Brown Beach Bronze Long-Wear Cream Shadow ($22), with its infusion of bronze and plum, is positively delicious on dark skin.

Mind, these needn't function solely as washes. A lighter shade may also serve as a highlight, while a darker one may create the illusion of depth ("I'm thinking of going into politics") or even as liner. For example, the Bobbi Brown Beach Bronze, does indeed make a beautiful, flesh-tone highlight on black skin, but it could also be smoked along the lashline with a pastel on the fair for an ethereal-but-smoky look.

THE SMOKY EYE
The trick to a sultry, but delicate smoky eye, rather than one clumsily affected by smearing harsh black pigment around, is meticulous layers of pigment, which gradually lighten as they rise. At the very least, three shades are necessary, blended well so there are no hard lines: a nicely pigmented black that does not veer into blue, brown, or grey, a pewter shimmer, with a touch of taupe to soften up the usual silver, and a pale highlight that's not too frosty. NARS Pandora ($32) offers up that graphic combination of matte pitch and sparkling snow, while Chanel Safari Soft Touch Eyeshadow ($28.50) provides the perfect bridge between the two extremes.

The black-silver-white combo is certainly the most classic iteration, but by no means are more colorful takes barred from this discussion. If you're fond of mixing colors, Pandora can give a hue a silvery opalescence or an edgy undercurrent of smoke, without muddying the original color.

SOFT, COMPLEMENTARY COLORS
We've tried to select colors that are not only flattering on a wide range of colorings (though some of the pastels may not succeed on darker skin), but also give you endless options for mixing and matching. We've missed a few, but hope to amend the list each successive year.

A well judged pastel&mdashdelicate rather than chalky&mdashlights up fair skin (or small eyes) that might easily be overwhelmed by darker tones. NARS Heaven ($32), with its delicate sorbet hues of tangerine and grapefruit, looks especially delicious on round blue eyes, while the spring green and amber-rose of NARS Rebecca ($32) make green eyes sparkle on a milky skin, and dark eyes light up with the ethereal, blue-flecked lilac dust of Chanel Lavande ($28.50). Smoky lavender overtones make the petrol of NARS Underworld ($32) a unique twist on the normally retro look of blue eyeshadow, with a soothing dove grey to provide a neutral backdrop.

If you've got a little more color to your skin, Trish McEvoy Topaz ($16) is a rich golden bronze that perks up the eyes (especially blues) and plays well with other colors, from the richly pigmented copper-plum of Make Up For Ever Diamond Shadow Burgundy 311 ($20) to the smoked olive leaf and blackened forest of L'Oréal HIP Gunmetal ($6.99). If contrast is more your game, Shu Uemura ME Green 500 ($20) strikes a stunning metallic statement on tanned skin with a cool shiver of mint, aqua, blue, and silver shimmers.

BOLD & BEAUTIFUL
It's easy to be intimidated by NARS Rated R ($32); the gold-flecked chartreuse and the vibrant cerulean blue shot through with pink are so technicolor bright it makes your teeth ache. But if there's any eyeshadow that I'd personally recommend to anyone, everyone, all, and sundry, it's Rated R. Yes, I know it's pricey. Yes, I know you may not use it often. But if anything will teach you not to take makeup too seriously, to approach pigment with a sense of adventure, it's Rated R. It layers well over more neutral pigments, if you're having trouble with it.

Labels: bobbi brown, chanel, hit list, make up for ever, nars, shu uemura, trish mcevoy
1/14/2009 [0]
Hit List: Cheeks & Lips 2009
by Dain
A touch of blush is almost as fundamental (unless you're too ruddy to wear any) as mascara or undereye concealer, but its magic affects the entire face, so the shade that's right for you also bears a relation to the other colors you wear, especially lipcolor. That's why we've combined cheek and lips together, instead of trying to claim "the universal red" or the "the universal nude" or whatever. You may have bought a much vaunted chocolate lipstick, to discover to your dismay that it looks like mud on your lips. In practice women are not really universalists, but particularists, when it comes to lipcolors, and it is likely that your favorite lipsticks are related, colorwise, to your favorite blush. We've made the applicability of our blush selections quite broad: more or less neutral, decidedly warm, and decidedly cool, with options between the pure and pigmented as well as a softer, more mixed-tone shade. One of these blushes is bound to flatter, and we've striven for diversity in lipcolors, natural, bright and bold, light and subdued, dark and rich, and so forth, to pair with our blush selections.

BEST FORMULAE The best powder blushes are without a doubt from NARS ($25), but we prefer the matte, pigmented offerings over the more infamous shimmers. The shades are complex and rich, can be sheered down or piled on according to the depth of the skin. Becca Creme Blush ($27) is unbeatable for shade selection, blendability, and the most natural-looking flush, ever.

As for lips, we're fans of Besamé's ($18) retro bullets, but there's nothing old-fashioned about the creamy, pigmented texture or the shade selection—if you've never managed to pull of such-and-such a shade, try one from Besamé, they manage brilliantly. If sparkle and shine is more your speed, then why not luxuriate in YSL Golden Gloss ($28)?

DON'T KNOW WHERE TO START? Try NARS Malibu Multiple ($36) for a subtly sunkissed, neutral glow or for something more vibrant, MAC Blushcreme in Laidback, which mimics the rush of blood to the skin. Both are excellent naturalistic blushes.

Chanel Attitude Rouge Allure ($28.50) might just look fantastic on everyone. It's as complex and variegated as a fine sunset, a bridge between peach, rose, and red, delicately glimmered and a sumptuously silken texture on the lips, done with Chanel's characteristic éclat. If you prefer to emphasize the eyes and walk softly with a nude lip, it doesn't get better than NARS Chelsea Girls Lip Lacquer ($24), beautiful even on those who turn nude lipsticks into putty. The trick to making a red wearable, and not wimp out via sheers, is to infuse the color with rose, via Besamé Red Velvet ($18).


LOOK BEST IN WARM, PEACHY TONES? Delicate, Northern European (Celtic or Scandinavian) complexions with fair hair look great in NARS Amour ($25), but it also perks up the golden tones in Asian and Mediterranean colorings just as nicely. For darker complexions, such as Indian or black skin, NARS Exhibit A ($25), frightening as it may appear in the pan, is so lovely.

The bright melon of NARS Niagara Lipstick ($24) is retro girliness in a tube, a perfect pink for women who can't wear pink. Lipstick Queen Saint Berry ($18) offers up a spicy clove tint that's both subtle and sophisticated. Still searching for a classic red that doesn't turn a garish fuschia? Guerlain Sexy Tango Kiss Kiss Lipstick ($29) is bright enough to give excitement to pale, peachy complexions, yet rich enough to flatter darker ones.

LOOK BEST IN COOL, ROSY TONES? We really hope that Bobbi Brown will make that blush from her bestselling Mauve palette ($55) an official part of her line, because it's so pretty, especially on medium, olive complexions. But the ultimate pink, candy bright and so uplifting whether you're ivory-fair (go easy on the application) or chocolate-dark, has got to be NARS Desire ($25).

Without a particle of shimmer, the complex mixture of red, rose, berry, and plum that make up Kevyn Aucoin Enchantaberry ($24) is a wonderfully sophisticated, vibrant lip. It's not always easy for the cool-complexioned to sport a "nude" lip, but Guerlain KissKiss Lipstick in Rose Malicieux eschews the peachy tones of traditional nudes for a subdued rose-gold. NARS Scarlett Empress ($24) is a dark, full-throttle wine-blue red to bring out the inner vamp in any (definitely cool-toned) woman—plus it makes a great, longlasting rose-red stain.

Labels: besame, bobbi brown, chanel, cover girl, guerlain, hit list, kevyn aucoin, lipstick queen, mac, nars, ysl
1/12/2009 [0]
Hit List: The Fundamentals 2009
by Dain
Instead of treating each "zone" of the face as a unique entity, we've categorized products according to actual use value. In any makeup look, whether natural or dramatic, certain products are a given: undereye concealer, definition at the lashes, groomed brows. These are fundamentals, not in the sense that they add any color to the face, but make up for the slights of nature. Even if you don't have perfect skin, you should feel free to go without foundation when you want to, only it's nice to know, when you are playing with pigments, that you've got that great canvas down pat. Likewise, brows and eyelashes are basic, regardless of the look you're going for, they add an indefinite polish to the face without seeming ostensibly like makeup.

BASE Not everyone requires foundation, but pretty much everyone looks better with a little concealer dabbed under the eyes, usually the weakest part of the face. There's no denying that one in particular towers above them all, the absurdly expensive Clé de Peau ($68). A quick dusting of powder, the divine Caron Poudre Peau Fine ($45), blurs imperfections and adds a polished finish but doesn't feel the least bit heavy.

For light coverage that looks superbly natural, Make Up For Ever Face & Body Foundation ($38), though entirely without the bells and whistles of every recent foundation launch, remains an industry mainstay. It layers easily for buildable coverage, blends easily even for the most inept (it's a very fluid liquid-gel), and doesn't transfer onto clothes or melt into nothing by the end of the day, and comes in a wide array of shades. For real coverage, photographic work, or more selective application, Laura Mercier Oil-Free Foundation ($42) has a gorgeous matte finish that blends easily even on dry skin and an exquisite color selection.

Finally, MAC Blot ($21) eliminates shine and keeps oil at bay better than anything else in the market.

Or, if a touch of sun is what's desired, skip the powder and throw on a little of Dr. Hauschka Translucent Bronze Concentrate ($39.95) instead. It's a liquid, so it imparts a more naturalistic glow than most bronzers. Tap a touch of NARS Dolce Vita ($25) over cheekbones, forehead, chin, and tip of the nose (wherever the sun hits) for a lifelike flush.

DEFINITION Like foundation, mascara is prone to hyped up technology, but the classic L'Oréal Voluminous ($6.99) remains a mainstay in our makeup bags, especially the intense black of the Carbon Black shade. The soft, gel-like texture of Too Faced Lava Gloss ($16.50) means it won't tug on the supersensitive skin of the inner rim, and makes it easier to place pigment right between lashes for an effect more like naturally lush lashes than eyeliner. (A caveat: neither product is intended for longevity, especially the Too Faced liner, so if you have oily lids, beware.)

BROWS Brow powder is more convincing than pencil, and Laura Mercier Brow Powder Duo ($24) offers two appropriately dulled down shades in one compact, while Max Factor No Color Mascara ($6.50) grooms errant hairs into place.

Labels: caron, cle de peau, dr hauschka, hit list, l'oreal, laura mercier, mac, make up for ever, max factor, nars, too faced
1/09/2009 [0]
Hit List: Hair 2009
by Dain
Neither Dorothy or I are inclined to experiment much with styling; we draw a blank at mousse, are baffled by pomade, and the niceties between combs are mystifying. We cannot claim much expertise when it comes to hair—sure, we've read the same magazine articles as you have, but... that is not equal to experience—we're both rather wash-'n'-go girls. It is perhaps indicative of our age; our mothers styled and "set" their hair, we do not. We are also quite lazy.

The problems that plague skin and hair are especially annoying, even traumatic. But the best policy is to work with, not against. The case for laissez-faire, gentle care is strong for skincare. There's only so much you can do with severe acne, for example; get too harsh, and it rebels very visibly. But hair can take a great deal more punishment: poisonous chemicals, heat that burns. No wonder that there is such a demand for damage control, for the richest conditioners and styling products that prop up the illusion of health and shine. Hair models, who depend on the condition of their hair for their living, have three major rules: shampoo but once a week, condition like crazy, no heat styling ever. These women are lucky, of course, but they've got their finger on the right impulse. Ultimately, there's a point where you've got to learn how to live with nature. Sure, you could look like you come out Disney stable with fabulous, frozen, a professional-spent-hours-on-this weave, sure. (Though, we should add, the picture we've linked to is actually a wig.) But none of us roll of out bed looking like that, not until a considerable amount of time, energy, and expense have spent.

FINE/OILY HAIR The delightfully sunny, aromatic Avalon Organics Lemon Clarifying Shampoo ($8) clarifies the hair of dulling residue, but its sulfate-free formula is not the least bit stripping. If the ends of your hair are still quite thirsty, throw in a little Nature's Gate Herbal Hair Conditioner ($6.50)*. The watery, silicone-free texture may surprise you, but the formula provides penetrative moisture without weighing hair down.

DRY/DAMAGED/LONG HAIR PHYTO Phytonectar Ultra Nourishing Shampoo ($24) is so gentle that it's practically a conditioner, with the loveliest scent in the world, an explosion of orange blossoms right on your scalp. L'Oréal Nature's Therapy Mega Moisture Creme ($15), which is sold at Sally's, has something of a cult following. And why not? It's cheap and very, very thick and it works as well as more titled products of considerable expense. Considering, however, that no conditioner's effects linger for very long, truly dry hair benefits from a leave-in: thus far PHYTO Phyto 7 ($26) has been the best we've tried.

DAMAGE CONTROL Like Rumpelstiltskin, Kératase Resistance Ciment Anti-Usure ($36) can spin straw into gold. Forgive us our whimsy, but occasionally something really lives up to the outrageous claims.

STYLING
For general styling purposes that won't weigh you down (used sparingly on damp hair), whether you want bouncy, defined curls or smooth, straight hair, Rusk Deepshine Phyto-Marine Lusterizer ($12) adds shine whilst providing protection against heat and humidity. Disappointed by how your elaborate hairstyles fall apart by midday, but hate the hard, sticky texture most hairsprays leave behind? L'Oréal Elnett ($15), finally available stateside, has serious hold that's somehow, magically, flexible.

This is, unfortunately, the extent of our knowledge. We've heard that Magic Move Pomade is brilliant for texture, especially on short hair cuts, without the greasy feel of other pomades, and that Aveda Phomollient adds volume to limp strands, but considering the demands of our own hair this is only hearsay.

* It's worth adding here that the formula (and the scent) seems to have been changed recently into an inferior product.

Labels: avalon organics, hair, hit list, kerastase, l'oreal, nature's gate, phyto, rusk
1/06/2009 [0]
Hit List: Skin 2009
by Dain
It's hard to see straight in the world of skincare. It's like that quip, that at one point there were enough pieces of the true cross to circle the globe six times over*, and if we were to coalesce all the purported miracles in the skincare industry, we'd find one half of the philosopher's stone: immortality. When a $230 cream claims that it contains "a specific combination of concentrated vital minerals inspired by obsidian able to be assimilated by skin: the obsidian mineral complex, that provides skin cells with the energy that their metabolism requires to function at their optimum level at any age in life", all this copy actually boils down into "this is good for your skin", which it probably is, but not something a $40 moisturizer can manage. Thanks to the misdirection of a wonder-ingredient, obsidian, it's easy to forget, if you ever knew, that no cosmetic affects the deepest layers of the skin. If it did, you'd need a prescription for it, and that is a plain fact. Don't let yourself be led astray by posh branding, luxurious packaging and textures, the placebo effect of a hefty price tag, miracle ingredients, and the overblown copy that accompanies them. It's really not fair to pick on Giorgio Armani alone, practically every luxury skincare brand employs these tactics, but whenever you read "improves cell turnover rate" it just means "exfoliates" and whenever you read "skin appears firmer, more luminous, reduces the appearance of fine lines, protects against environmental stress" it just means "moisturize".

The truth is, there's only so much skincare can do. This doesn't mean it's not worth taking seriously, since the skin is important, but taking it seriously also means that you have a realistic understanding of your skin's needs and the limits of skincare products. As with everything in life, moderation is the golden rule, somewhere between careless neglect and obsessive zeal. Unless you have more serious concerns, the kind that demand a dermatologist, we believe in learning to live with your skin. Healthy, balanced skin doesn't require ridiculous hype and absurd expense, but simple but well made basics.

CLEANSER Love the efficacy of foaming cleansers but hate how harsh they can be? Love the gentleness of milky cleansers but hate the film they leave behind? Love the responsiveness of balm cleansers but hate how much effort they require? Sometimes you really can have it all. DHC Deep Cleansing Oil ($24) melts away stubborn makeup, rinses clean without stripping, and it adjusts to every skin type—just make sure you massage it onto dry skin first. It even comes in a trial size that's perfect for travel. Though there are copycats, Dr. Hauschka Cleansing Cream ($23.95) is in a league of its own. It makes a great purifying cleanser on congested skin, rebalances oily and combination skin, and gently exfoliates without stripping dry, sensitive raw.

EXFOLIANT Fragile, sensitive skin has a tough time finding a scrub gentle enough, but Primavera Refining Exfoliating Cleanser ($42) leaves skin bright and exquisitely smooth without a hint of abrasion. If you've got more deeply impacted pores, La Prairie Cellular Retexturizing Booster ($170) is the most potent AHA/BHA serum we've seen; this stuff may burn, it's for thick, tolerant skin only.

MOISTURIZER Jurlique Herbal Recovery Cream ($67) is a botanical cocktail that subtly brightens your skin, calms sensitivities, and steadies sebum imbalance, with a featherweight texture that's perfect for oilier skin types, hot and humid climates, and as an intensely hydrating serum under a richer moisturizer, such as Embryolisse Lait-Crème Concentré ($25). We love the velvety, fast-absorbing texture, and its simple, refined formula won't aggravate sensitivities, a great all-purpose cream for most skin types. For oilier skin, DHC Coenzyme Q10 Cream ($45) hydrates deeply but absorbs quickly without a trace of slickness.

SUNSCREEN It's rare to meet a sunscreen that combines serious sun protection with an elegant, breathable texture, but Shiseido Ultimate Sun Protection Lotion SPF 55 PA+++ ($37) manages to be both pleasant and smart.

SPOT TREATMENT Acne is a deep-laid, complex problem, but the stray blemish or two dries up under the ministrations of Sonya Dakar Drying Potion ($25).

SENSITIVITY The best way to deal with sensitivity is to avoid any irritants—detergents and perfumes and chemicals and allergens in particular—but if you've a bad rash, rosacea, or acne derived from irritation that needs real healing, then Jurlique Soothing Calendula Cream ($32) offers a high concentration of reparative calendula (avoid if you're allergic) that also makes a fantastic moisturizer.

EYE GEL If you know of an eye cream that can actually lighten undereye circles, we'd love to hear about it, but Shu Uemura Principe Eye Complex ($39) is a great little thing to pop into the fridge to take down puffy eyes a notch, and it leaves the fragile, delicate skin around the eyes pleasantly bouncy, but absorbs well enough to ensure that concealer doesn't slide off.

LIP BALM We go through tubes of Nivea Lip Care ($2.49) (it comes in regular, intensive, sunscreen, and tinted forms); it doesn't smell minty, feel waxy or greasy, just nice, light, and comfortable.

* This is a paraphrase from a professor, but I don't exactly remember the number of times, but I think it was six.

Labels: dhc, embryolisse, hit list, jurlique, la prairie, nars, primavera, shiseido, skin
1/04/2009 [2]
Perfume Notes: My Grandmother's Cupboard
by Dorothy
I received Chandler Burr's

The Perfect Scent

as a Christmas gift; I'm reading it now and shall post something about it when I've finished. I'm nearly done; the highlight for me is definitely his vitriolic take-down of the Hugo Boss line, but then I love watching articulate people bitch about things they dislike. (I was also fascinated to read the lists of 2003's bestsellers in America and France; American women

really

love florals, so it seems.)

On Christmas Day, I mentioned my developing perfume habit to my grandmother, whom I associate very strongly with the smell of Jean Patou Cocktail and, to a lesser extent, Joy. As it turns out, she said she has never worn perfume, but had a collection of scents she'd received as gifts over the forty-plus years she's lived in her house, which she urged me to take.


And so I have a small collection of minis, mostly from the '60s and '70s, revealing as examples, not of my grandmother's particular taste, but of what people thought suitable to give a woman in her forties at that time. The most exciting thing, to me is a full-sized bottle of vintage Chamade EDC, 2/3 full, still nearly fresh. Chamade is a heartbreaker on my skin; the first fifteen minutes (particularly in the vintage) are phenomenally beautiful, the most lush, creamy hyacinth imaginable, and then it becomes dried-rose potpourri, a high-quality potpourri to be sure, but still too, too sweet. I must put it on fabric and see if it fares any better there.



Larger than actual size, of course. Is this not the most darling thing? Houndstooth! I think I would keep this even if the juice had turned. Chandler Burr writes that vintage Miss Dior smells like armpit. I didn't believe this until I tried it on and...I'll be damned, it kind of does. I think it needs to grow on me; at present the leathery bitterness (a scent related to armpit, evidently) is a bit disconcerting, although it softens and sweetens in the drydown.

My grandmother also had a half-ounce bottle of Helena Rubinstein Courant.


This surprised me: a chypre, on the sweet side, with the warm-skin feeling people call "animalic". I think the top notes have suffered some from being in a cupboard for 30 years, but I still find it lovely, eminently wearable. I suppose it isn't surprising it was discontinued; it was released in 1972 and is recognizable, even to me, as a 1970s chypre, a style that went out of fashion (as did Helena Rubinstein, to a great extent; certainly the brand no longer has the profile it once did).

And now, dear readers, a mystery -- what is this?




There was no box and there's no label anywhere on the bottle. It smells like an oriental (through the seal beneath the cap, as my grandmother never opened it). It looks a little like a Youth Dew bottle, which would certainly make sense, but I'm stumped.

Labels: christian dior, guerlain, helena rubinstein, perfume notes
1/03/2009 [3]
Subscribe to
Posts [Atom]. Or
follow on bloglovin'. If
you'd like to contact Dain,
feel free to email me.
I'm also on Pinterest.
Features

The Mnemonic Sense
Most Wanted
The Beauty Primer
Lookbook
Bestsellers
Consumer Diaries
Closet Confidential
On The Label
Beauty Notebook
The Hit List
Color Me In
The Makeup Artist
Wedding Bells
Globe Trotter
Desert Island
perfume notes
beauty notes
fashion notes
culture notes
minimalism
chypre arc
floral arc
fresh arc
masculines arc
gourmands
& orientals arc
Archives

August 2008
September 2008
October 2008
November 2008
December 2008
January 2009
February 2009
March 2009
April 2009
May 2009
June 2009
July 2009
August 2009
September 2009
October 2009
November 2009
December 2009
January 2010
February 2010
March 2010
April 2010
May 2010
June 2010
August 2010
September 2010
October 2010
November 2010
December 2010
January 2011
February 2011
March 2011
April 2011
May 2011
June 2011
July 2011
August 2011
September 2011
October 2011
November 2011
December 2011
January 2012
February 2012
April 2012
May 2012
June 2012
July 2012
August 2012
September 2012
October 2012
November 2012
December 2012
January 2013
February 2013
March 2013
June 2013
July 2013
Images

Photobucket