Announcements
If you're new to this blog, then read our guides to the basics: Skin (Part I), Skin (Part II), The Supernatural, Color Theory I, Color Theory II, Eyes, and Brushes.

Also, check out the blogsale.
Contents
· Consumer Diaries: October 2009

· Lookbook: Purple Haze

· Perfume Notes: Rochas Moustache (with other Roudnitska colognes)

· Beauty Notes: Skincare (Dorothy)

· Beauty Notes: Skincare (Anne)

· Beauty Notes: Skincare (Daïn)

· Beauty Notes: Skincare (The Kindly One)

· The Beauty Primer: The Canvas (Lashline)

· Perfume Notes: Falling in Love—Scents and Treats

· Beauty Notes: Fyrinnae Cosmetics Inks Liquid Eyeliner

· Most Wanted: Fahrenheit 451

· Culture Notes: Getting to Know You

Favored

Art Tattler
the glamourai
The Non-Blonde
Perfume Shrine
Lisa Eldridge
Garance Doré
Smitten Kitchen
Into The Gloss
Grain de Musc
Lacquerized
Res Pulchrae
Drivel About Frivol
The Selfish Seamstress
Killer Colours
Bois de Jasmin
Glossed In Translation
Jak and Jil
Toto Kaelo
Worship at the House of Blues
I Smell Therefore I Am
Food Wishes
The Natural Haven
Messy Wands
1000 Fragrances
Moving Image Source
Wondegondigo
The Emperor's Old Clothes
M. Guerlain
Colin's Beauty Pages
Barney's jewelry department
Parfümrien
loodie loodie loodie
The Straight Dope
Sea of Shoes
London Makeup Girl
Sakecat's Scent Project
Asian Models
Ratzilla Cosme
Smart Skincare
Illustrated Obscurity
A.V. Club
Tom & Lorenzo: Mad Style
Eiderdown Press
Beauty and the Bullshit
La Garçonne
Flame Warriors
Everyday Beauty
Fashion Gone Rogue
Now Smell This
Dempeaux
Fashionista
The Cut
A Fevered Dictation
Nathan Branch
101 Cookbooks
Consumer Diaries: October 2009
by Dain
SNIFFING
Since I've moved to Korea, which is not exactly scentless, but lacking in olfactory variety, I've become a serial monogamist. While I miss the deeply discounted online vendors and ready samples of the latest niche, the upside has been that I actually use up juice. Lately, I've grown attached to, of all things, Miller Harris L'Air de Rien. It's so skanky for the first few minutes, especially if sprayed, but the drydown radiates warmth—more comforting than outré—the way it lingers on fabrics (for days afterwards) is nothing short of amazing. Musks are popular in Korea, but they're clean, rather soapy, optimistic pink musks, like Guerlain Idylle. By contrast, L'Air de Rien is an animal. If you've ever wondered what Guerlain's priceless and impossibly rare Djedi is like, L'Air de Rien, if rather more modern than baroque, has some of the same spirit.

EATING

My aunt has sent me an obscene amount of excellent homemade kimchi. Very generous, I'm sure, and it's delicious, but dear god, how am I supposed to eat it all? I have no receptacle large enough to house it, even, which makes me worry over how quickly it is likely to go bad.

READING
Much of the reading I do nowadays is spent revisiting books I myself read in middle or high school. There's almost always a shift in perceptions. Currently: Great Expectations. For such a dank, melancholic book, as I remember it, it is infused with so much humor, and I find myself, almost surprised, laughing out loud. The character of Estella, like so many of Dickens' characters, has always annoyed me because of the lack of dimension, and it's impossible not to wonder at Pip, who knows his love is hopeless, and yet hopes to love anyway. Would any man today be so pathetic?

In competition between women, passive-aggressive bitchiness is perhaps the foremost realm for working out antagonisms, but it's followed closely by the dynamics of taste. We measure each other by how another woman dresses:Gender relations have some oblique influence—commentaries on taste are often thoroughly confused with behaviors regarding the other sex—but as the platitude goes, women really dress to impress other women. Traditionally, and it is still mostly this way, the power that women wield, before it becomes fueled into motherhood, has been the power of choice. The most powerful, most eligible women, the princesses, enjoy the best and widest variety of choice. The man who is thus chosen is elevated to the status of a king among men; the premise of all courtly romances, to win the favor of a beautiful lady. And it would not be inaccurate to assert here, that Pip aspires to greater and greater heights of approval, the more impossible, the better.

WATCHING


Spellbound is a surprisingly poor film. It's poorly researched. The plot is implausible, almost laughable, hinging around two-beautiful-people-angling-to-get-each-other-in-the-sack, with excellent character actors. But then, there's Ingrid Bergman. Who lights up the screen. And yet plays a scene by listening to the other actors. Who somehow manages to convey so much emotion. And yet never seems like she's acting. It's harder than it looks. When she lies to the detective in the scene above (after getting hit on by a sleazy old man), you can feel the difference; there's she acting acting. She doesn't quite breathe life into the overall cheesiness of the movie, no, but it certainly has its bright moments in thanks to her.

DAUBING


I've always had problems with haircare. My hair isn't picky. Between Pantene and Kerastasé, the differences are minimal. Most often, outside of shampoos-that-don't-strip, I pick simply by fragrance. The only thing I've ever wanted is a product that turns dry, rough tips silky to the touch again, and yet, I cannot seem to find it. I've tried a number of techniques—leave-in conditioners, smoothing creams, washing with conditioner, letting it go completely virgin (no chemicals, no products, no heat)—nothing works. Until Aesop's Rose Hair & Scalp Moisturising Mask, that is. It's technically a deep conditioner, in which office it is not particularly remarkable, but it softens instantly and better still, is silicone-free, so it absorbs instantly. I simply massage it into wet (not damp) hair, towel dry, and that's it. The skin uses moisturizer, why not hair? I plan never to be without it.

I like to scoff at eye creams—an anti-aging scam, and Shiseido Future Solution ($125) is pretty much one of the ripest—but I get so very dry, and this is positively luxuriant. When winter hits, it's difficult to source moisturizers to my cause. So I ignore the copy; it's almost phenomenally absurd.

LISTENING


Gerry Rafferty looks like a hobbit in this video. : ) The song itself speaks for itself.

WEARING

The hunt for a new bra is becoming serious, but I've narrowed it down to... alas, Eres Reverence. There is no denying its perfection: it's unlined, dark, and lacy. But it's expensive! $360 for the balconet, $350 for the triangle push-up. Gah.

WISHLIST
I've got a running list of desirables:
powder blue cashmere turtleneck
It's the time of year for serious, heavy-duty skincare, and I'm thinking of Embryolisse Lait-Créme Concentr&eacute, Decléor Cleansing Milk, and for serious emergencies, Daybreak Lavender Farms Healing Essence
a dildo would be nice, in lieu of a boyfriend (perhaps I shouldn't think of a boyfriend as a ready supply of sex, however)
MAC Trax and Stila Oasis: plum and gold are shades I've yet to embrace, because of their warmth
functional shoes, for the bitter cold—O, how I abhor functional shoes!
Tauer L'Air du Désert Marocain has been on my wishlist forever
As if I haven't been spending way too much money of late.

Labels: aesop, alfred hitchcock, charles dickens, consumer diaries, eres, ingrid bergman, miller harris, ormonde jayne, serge lutens, shiseido, stealers wheel
10/31/2009 [2]
Lookbook: Purple Haze
by Dain

Scarlett Johansson at The Other Boleyn Girl premiere in Berlin,
rather washed out by flash photography, but no less gorgeous.


To untutored but curious tastes, colorful eyeshadow is perhaps the most appealing, and perhaps the most intimidating, of makeup. A hundred blogs, therefore, and twice as many vlogs, cater to this most entertaining of themes, but these tutorials, in all their abundance, have always felt insufficient to me. Many rankle as nothing more than outrageous vanity, with an impervious shellac of ignorance within and without—these are too easy to find. A handful, such as Temptalia and Michelle Phan, display an admirable knowledge and creativity both, and are well worth attention.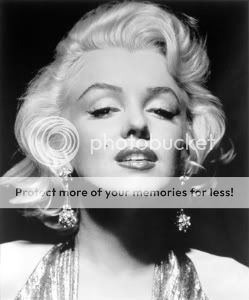 Familiarity with eyeshadow is instructive to some degree, but I prefer to know why, rather than how, which is largely a matter of practice. Eye makeup is by nature highly individualized, determined by the idiosyncrasies of the human face well beyond eye color: the techniques employed for dark, intense brown eyes, symmetrical and almond-shaped, with insubstantial single lids (my eyes, in other words) are entirely different from big, blue, drooping eyes with a curtain of lashes. And yet, these techniques, once you've identified the ones that flatter best, won't vary overmuch according to color, regardless of how vibrant, or various, the pigments used. A smoky eye based around greens demands the same techniques as tawny, golden browns. The shock of ultraviolet, restricted to the lashline, demands no difference in execution from an electric blue. A wash is a wash is a wash is a wash.

That said, there are some considerations specific to purples. Unlike greens, which are frequently warmish, and blues, which are almost always cool, purples hit an intermediate position caught between red and blue. This makes purple an easy entry into colorful eyes, regardless of your coloring, though it has an especial affinity for green, blue, and golden brown eyes. If you've got a clear idea of your own coloring, purples are no less useful, insofar that they can hit extremes of warm and cool, from a blue-dusted lavender to a ruddy, coppery berry (even a warm blue, by contrast, still technically registers as a cool shade). As you can see in the images below selected for this Lookbook, the lipcolors can be anything from peachy nudes to rich berries, a clear signification of purple's maverick status.

If you're still shy about color, the most effortless option is a wash of a pastel, lilac or lavender. A lilac may be tinged with pink, as on the gorgeous Cintia Dicker above, or warmed with gold, such as NARS Sugarland. Pale lavenders behave sneakily like greys—essentially neutral, but that extra shot of color brightens the eye, especially if you're cool-complexioned; I am personally very fond of Chanel Lavande, though Shu Uemura ME Purple 760 is also an excellent option. Mascara alone creates a very ethereal, feminine look, but the addition of shimmered brown liners, either a bronzey gold or a richer sable, adds extra dimension. Pastel purples are especially notorious for lacking in longevity; a primer may be essential.
Warm purples, of which the reigning iteration is plum, are less shocking on the skin and enjoy, rightly, immense popularity, none more so than MAC Trax, shot through with flecks of gold. Plum integrates well with many skin-friendly neutrals, including gold, silver, pink, and brown, and depending on how it's used, either in the crease or as a wedge or to soften a dark brown eyeliner, plum adds dimension with just a touch of impact. More understated is Stila Grace, which behaves like a taupe with a plummy kick. At its darkest, NARS Habanera is an excellent example, plum does wonderful things to green eyes as liner.
Purple can of course make a vivid statement, unlike the slightly apologetic stance of plums and lavenders. The swath of rather bluish, ultraviolet pigment on Rihanna's eyes approaches radioactive intensity, but the rest of the face is a well judged play on nudes. As in life, daring in eyeshadows should be kept simple and finite; if you like a bold look, there is a certain temptation to pile on multiple pigments. Somehow, the play between restraint and extravagance is immensely appealing, and what makes the potency of this look so effective is its conciseness.





If plum is much too warm for you, then violet, like Shiseido Hydro-Powder in Violet Visions, is neutrally positioned. Here, Kevyn Aucoin has pulled the pigment back as liner, with mauves on cheeks and lips for subtle reinforcement, so that his friend appears dynamic but not as if she's been assaulted by pigment—refined enough for work. If you desire a cooler iteration, try a dark, smoky lavender, like MAC Shale, as worn by Scarlett Johanssen, in the lead image above. I have also found that Strada, layered over Istanbul, both by NARS, is dazzling on cool complexions, but this combination must be replicated exactly.
It is certainly possible to create a variant on the traditional smoky eye entirely with purples—a dark eggplant to line, a lilac on the inner half of the lid, plum or violet on the outer, depending on your coloring—but if you find yourself lured by the entire rainbow, you will be pleased to find that purple plays well with many other colors. What's shown in Look #5, from the Clarins Spring 2008 Color Fizz Collection, is only one possibility, and a fairly unusual one at that (gold is perhaps more normative); the way the two opposing pigments of marigold/pumpkin and orchid (MAC Creme de Violet might do) are split vertically by the eye is a rather clever treatment. But green and purple is no less viable an option, akin to an Impressionist garden, while the combination of purple with blue, or even with pink, takes on 80s overtones.
Though not violently purple, this is an example of the smoky eye, rather heavy on contouring and Photoshopping. There is a slight tendency here, often seen with deeper purples, towards harshness, but that may just be Jessica Stam, who "somehow" always looks strung out to spite her perfect bone structure.
Even if you have a taste for intense, saturated color, not all eyes carry eyeshadow well. Eyeliner, however, lets you circumvent that restriction: high drama in small doses. MAC Pearlglide Eye Liner in Rave is a favorite of mine, though like many new shades promoted by MAC these days, it is a limited edition. Shu Uemura Painting Liner in Purple is an electric, blue-inflected violet, and Habanera (mentioned above) is a more serious smoky plum, with silver glitter for levity.
Here is purple styled to true exoticism, though loosely based on the standard smoky eye, though the pigments are cleanly differentiated from each other for maximum impact. A wedge of pink-toned plum, like NARS Twisted, flits back and forth between pink and plum, depending on its proximity to the chalky white (another difficult shade to pull off). It is that precise streak of black liquid liner, which ties the rather difficult elements together and prevents the look from falling apart.
As for the lips, it is largely a matter of taste. Some of these looks hew to a dogmatic instinct for nude lips to counter dramatic eyes. Others pick up on the purples tones on the lips with mauve, plum, or berry lips. But the unapologetic retro glamour of red lipstick, with the decidedly modern contrast of purple eyeshadow (since these were not pigments available during the earlier half of the 20th century), is also a canny pairing, if you've got a face that carries color well.

As for blush, a rosy, cold-whipped flush is lovely against a pastel wash, but otherwise, it should be minimal against a vivid eye. Bronzer is an excellent option is the purple is stark and your coloring is warm.

Labels: chanel, lookbook, mac, nars, shiseido, shu uemura, stila
10/27/2009 [2]
Perfume Notes: Rochas Moustache (with other Roudnitska colognes)
by Dain

Jean-Honoré Fragonard, Lettre d'Amour (1777).


Masculines are a dreary prospect to contemplate. It's as if the marketing departments collectively decided it would be best not to confuse the male psyche with a profusion of choices; only in the broadest terms should the masculine identity be determined. Consequently, if a concept is any good, it's been done to death, with a handful of meticulously tweaked, minor variants worth noting. Such has been the fate of the cologne. Before perfume was gendered, it was kölnisch wasser, a tincture of aromatic citrus and herbs, and to 'fumeheads today, this remains the technical definition. In layman's parlance, however, cologne has come to signify "generic man smell"—one of the myriad imitations on Davidoff's Cool Water. Nevertheless, the term still indicates a prominent citrus bouquet of negligible longevity, conveying a kind of suntanned well-being, which is why in 2007, Chanel released its final (if pompous, since it's exclusive and $200) definition by calling their iteration, simply, Eau de Cologne.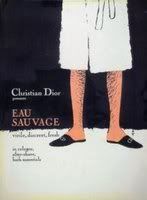 Most serious and reputable colognes, in spite of an initial ordination among masculines, evince a discernible drift towards the unisex over time. This ambiguity accommodates subversive twists, but the cologne is still an aesthetic built on lucidity, or more accurately, apparent simplicity; that now infamous overdose of hedione in Eau Sauvage, otherwise the quintessence of classical virility, should assert an astonishingly feminine contrast, a sheer gauze of jasmine petals adrift on a summer breeze rather than René Gruau's hairy legs and damp bathrobe. In Roudnitska's capable hands, it's Cary Grant in Bringing Up Baby—comical attire notwithstanding, god bless him for being so comfortable with himself. No surprise that Eau Sauvage, so frequently appropriated by women, putatively spawned Diorella. As befits a master of streamlining, it's only natural that Roudnitska, whose work is introspective and rarely strays far from habitual meditations, made not one, but three exceptional colognes: Eau Sauvage (1966), Dior's Eau Fraîche (1953), and Rochas Moustache (1949)*.


Eau Fraîche demonstrates Roudnitska's eerie ability to keep his aromachemicals in suspension; after a wild, dark mandarin opening that soon fades into spiced, candied peel, the verdant rasp of its chypre base takes over, with a huge, luminous, seamless, velvety aldehydic accord, stretching languorously to envelop the skin—Mitsouko, but no longer aloof.

Moustache is the most surreal of the bunch. From the very first, a sultry, animalic funk, reminiscent of used hay and exhausting sex, makes its presence known. The face has been splashed with cool water, and the suit, even in the heat of passion, has somehow avoided rumpling: a tonic dose of lime, not the relentless vigor of Hermès Eau d'Orange Verte, but rather brief and rather wry. Lurking in the background is a Roudnitska signature: fruits past their bloom and on their way to fermentation, though not at the jeweled intensity of Le Parfum de Thérèse. Just as Eau Sauvage is memorable for hedione and Eau Fraîche is structured on oakmoss, Moustache is really an essay on civet, reinforced by soft, aged leather—not clean, not fresh, as one expects a cologne to be, but dirty. Moustache certainly exudes sex appeal, but it hinges on charisma, and all those devices others must resort to (the face, the body, the clothes, the words, the moves, the money, the status, etc.) are quite unnecessary, so that their effect is all the more devastating. All the same, in spite of their collective habit of subversion, Roudnitska's colognes are not disingenuous. Hesperides are notoriously fleeting; as the habitué of colognes knows, he must spritz, spritz, and spritz again, from a gigantic bottle that laughs in the face of extraits. But each time you refresh yourself with one of Roudnitska's colognes, his meticulously engineered bases are also layered, over and over again, onto your skin. As Moustache reaches saturation point, it slowly expands and embraces its wearer in an impalpable yet distinctive aura of... I can only call it taste.

If this review seems divided in its interests, I'll admit, each time I test one on my skin, I'm convinced that's the best one, until I dab the next one again...

OTHER REVIEWS
Perfume Shrine on Moustache
Basenotes on Moustache
Makeupalley on Moustache
Fragrantica on Moustache
Perfume Shrine on Eau Fraîche
Mossyloomings on Eau Fraîche
Basenotes on Eau Fraîche
Fragrantica on Eau Fraîche
Now Smell This on Eau Sauvage
Pere de Pierre on Eau Sauvage
Perfume-Smellin' Things on Eau Sauvage
Basenotes on Eau Sauvage
Makeupalley on Eau Sauvage
Fragrantica on Eau Sauvage

* Anyone curious about how colognes can be rendered distinct from each other should acquire samples of all three for comparison. Each features a different citrus fruit for its initial opening (lemon, mandarin, and lime), but it's really all about the drydown.

Labels: alain delon, christian dior, civet, cologne, edmond roudnitska, jean honore fragonard, lime, oakmoss, perfume notes, rene gruau, rochas
10/23/2009 [0]
Beauty Notes: Skincare (Dorothy)
by Dorothy
(Apologies for backdating this post; I've been recovering from a nasty flu.)



I remember leafing through a Paula Begoun book when I was about ten, and reading the following sentence: "In general, the fewer products you use on your skin the better for your skin." I'm not convinced this holds true for everyone, but for me it seems more or less accurate: while complicated skincare routines don't do my skin any harm, they don't seem to do any good either. My skin is pale and freckles rapidly in the sun, but it's not sensitive; for example, it barely responds to chemical exfoliants that would burn Dain's skin. It seems that no matter what I put on my skin, I always have the same issues with it: tightness after cleansing, clogged pores, minor breakouts, shininess. As a result, while I might dabble in eye creams or toners (I've become a big fan of DHC's Acerola lotion), I generally stick to the basics: cleanser, sunscreen, and moisturizer.

I grew up using Cetaphil, but I find it leaves behind eye makeup and a slimy film on the face, whereas DHC Deep Cleansing Oil removes almost all makeup and leaves no residue at all. Sorry to harp, but it truly is a great product. I've been wearing sunscreen almost daily since high school, and I've yet to find a sunscreen that I really like, but Olay's sensitive skin formula is odorless, relatively non-greasy, and cheap. Lastly, as I get older I find I need to moisturize my face after showering: DHC's Q10 cream is my current favourite -- light yet rich, and a little goes a long way.


Aside from the DHC products, I tend to stick to cheap drugstore products for skincare: Glysomed hand cream is readily available and absorbs quickly. I scatter lip balms around my apartment and in my bags, which means I tend to buy cheap ones, as impulse purchases. I like fairly thick, waxy stick balms, as the thinner kind don't seem to help with my perennially chapped lips: The Body Shop's Cocoa Butter lip balm might be my favourite.

Lastly, although it's an indulgence, I love fancy body butters: my skin gets very tight and uncomfortable after showering, particularly in winter, and scented moisturizers are a wonderful, fleeting way to experience scents that would wear out their welcome as perfumes. My current tub is from the L'Occitane spinoff brand Le Couvent des Minimes: a sweet, fruity take on orange blossom, perfect for a fifteen-minute acquaintance.

Labels: beauty notes, dhc, glysomed, le couvent des minimes, olay, the body shop
10/21/2009 [1]
Beauty Notes: Skincare (Anne)
by Anne
For the longest time, I was under the impression that I had the stereotypical "dry" skin, yet, sometimes my skin takes on the characteristics of stereotypically oily skin, as I often get oil slicks and clogged pores on my cheekbones and nose, even as my skin tightens after a wash and chaps to rawness in winter. "Dehydrated" better describes the state of my skin, where it is constantly thirsting for water but not necessarily oil, and therefore the most important part of caring for my skin is to make sure that it gets the hydration it needs.



Cleansing is the first and most crucial step of any skincare regime. For a time I used DHC's Deep Cleansing Oil, which is second-to-none when it comes to removing makeup, and it's always marvelous to see an oily film on your face wash off. It also seemed to improve the texture of my skin; however, it seemed to make clogged pores worse, so I always use soap afterwards to rinse away any remaining residue, or skip the oil entirely on days when I'm not wearing makeup. Happy Bath Lavender soap is good, but during winter, I use the classic Dove soap, which moisturizes slightly. A wipe with a muslin cloth exfoliates and cleanses, and feels purifying for a nice finish to the cleansing routine.

Toners are a necessity in my routine, to provide my thirsting skin with the extra moisture it needs. I'm currently using The Face Shop's Arsainte Eco-Therapy Extreme Moisture toner, which is pleasant, though not indispensable: in my experience, all toners are pretty much similar, and are only really differentiated by other factors such as scent, packaging (i.e., how pretty it looks on your dresser table) and price.

Otherwise, I favor common drugstore brands, partly because their wide distribution means I'll never have to worry about running out. The moisturizer of my childhood was the ubiquitous Johnson&Johnson's Baby, but now most moisturizers are too emulsive and oily for my skin, so I have to be pickier about which products I use. Vichy Aqualia Thermale Concentré Hydratant is the rare product that hits the perfect pitch: its texture is not so much creamy (usually a bad sign for me) as gel-like, and soaks into parched skin instantly.

I can tolerate thick moisturizers better when it turns cold, and body lotion becomes a necessity. I used The Body Shop's Moroccan Rose Body Butter briefly, but after a while the smell of it became too strong, to the point of giving me headaches. Thereafter, I began to really appreciate non-scented or minimally scented formulae for lotions. I recently got a tube of Nivea Soft, which penetrates deeply to moisturize dry hands, legs, and feet. It's still a bit too rich to use on the face, but I have a feeling it will serve me well come winter. Atrix Strong Protection Cream (not pictured) also works well.

For the bleakest, darkest depths of winter, however, my hands, feet, and lips will need something a bit richer. Nivea Soft may not suffice for chapped hands in January, so I will probably revert to Nivea cream in the classic blue tin, or to Neutrogena's famous hand cream (both companies also make excellent lip balms). The formulae are thick and take forever to absorb, but in winter, I can't afford to be picky: the only thing that matters is that the products leave my hands soft and moist and happy, which they do.

Yet, while dryness can be moisturized away to some degree, there's little one can do about oil slicks. While this does not fall under the label of "skincare," strictly speaking, I use Innisfree Mint No Sebum powder (basically a scented cornstarch and talc base) to control shine.

All products aside, however, the best I can do for my skin is to drink plenty of water to hydrate it from the inside), eat lots of fruits and vegetables (well, there are any number of reasons I should eat fruit and vegetables, including benefits to the skin), to avoid salt and alcohol (which puffs my eyes up), and get plenty of exercise to get blood flowing to the surface capillaries that nourish the skin. I should probably also wear sunscreen to protect against external damage, but I dislike it's texture, not to mention that most formulae aggravate my oil slicks and even contribute to breakouts. The skin's needs are surprisingly simple. It's odd how difficult they are to meet at times.

Labels: atrix, beauty notes, dhc, neutrogena, nivea, the body shop, the face shop, vichy
10/21/2009 [1]
Beauty Notes: Skincare (Daïn)
by Dain
I am positively avid when it comes to the subject of skincare; I could elaborate on it endlessly, and though I have a ready stable of trusted favorites, from the most humble to the fairly extravagant, it doesn't stop me from yearning after new horizons. The ironies don't escape me—I have excellent skin that isn't picky, save for a few sensitivities (alpha hydroxies, vitamin C, whitening agents, most physical scrubs), and 95% of these products are, chemically speaking, not dissimilar from each other—but still, there's always room for the next review. For whatever reason, I am dedicated to skincare in a way that equals no passions within this narrow and superficial realm.

The usual injunctions—no cigarettes, no late nights, no alcohol, no caffeine, no alcohol—I don't observe, though I do take in massive amounts of water. Like most, my skin varies with the season and humidity, from mildly shiny to so dry and fragile it hurts to the touch, but mostly it's normal to dry. Wrinkles are still a concern for a latter day, and breakouts are rare, but neither can truly be addressed by skincare in the first place. So my efforts are largely focussed on slathering on the richest balms, creams, lotions, and serums I can stand, depending on the temperament of my skin. That seems to keep my skin happy.

Here are the products, as of present day, that I currently favor.

CLEANSING
The ubiquity of cleansing oils in Korean drugstores makes me question the supremacy of DHC Deep Cleansing Oil, but for the moment, if quick and thorough makeup removal is required, I reach for this. It's easy to use, especially when skincare is the last concern on your mind, at least you're not going to bed with all that gunk on your face.


For more normative cleansing, I've become partial to soaps, ever since I discovered Daybreak Lavender Farms Rhassoul Complexion Polish. There's a certain (immature) cache, "oh, I wash my face with soap and water," as if I were somehow low-maintenance, though I am anything but, and neither are these soaps. Since shipping prices to Korea are ruinous, I've explored some other soaps; perhaps my favorite discovery thus far has Victoria Soap Company's Egg White Soap.

My sensitivities limit what I can use in terms of exfoliation. Chemicals are almost all verboten, though I can tolerate lactic acid, though probably not at effective concentrations. Physical scrubs abrade the hell out of my skin; the only exception seems to be Primavera Refining Exfoliating Cleanser, as it respects delicate skin.

MOISTURE
I've given up on finding the one true moisturizer—I always need hydration, but the amount varies too much over the year—but I've certainly discovered quite a few gems that way. The lightest of these, appropriate for even the most enervating humidity, is Jurlique Herbal Recovery Gel; it perks up listless, overheated skin like a multivitamin. For transition phases, when my skin is essentially normal but is on its way to serious dehydration, I've gone through several tubes of Better Botanicals Dandelion Moisturizer—inexpensive, with an elegant, light texture that's surprisingly effective for a lotion. I am also fond of the frankincense-rich Daybreak Only Face Feed, a blend of highly nutritive oils, which, at the low-quantity used, makes a lovely light-but-protective layer over the Jurlique. The richest (and most expensive) cream in my arsenal, NARS Potent EFA Cream, in its airtight, contamination-defying space-age jar; salves the most wind-whipped, fragile, superdry skin.


My favorite moisturizer, however, is without a doubt Embryolisse Lait-Crème Concentrée. It's simple. It's got a relatively short list of ingredients, unlikely to aggravate sensitivities. It's rather difficult to source. It's got almost no scent. But I've never seen a cream absorb so beautifully, with a velvety finish that makes it a brilliant base under makeup, and yet it soothes and pampers the skin so well, and at such a reasonable price, too.

SUN PROTECTION
My favorite sunscreen is probably Shiseido Sun Protection Stick Foundation SPF 35 PA++, because in the translucent version, it behaves more like a foundation primer than a nasty, slimy-textured moisturizer. But I'll admit I usually forget to wear it.

WHAT'S NEXT?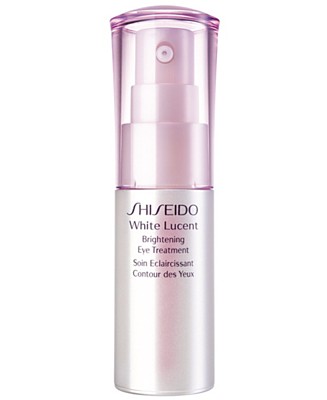 I've got my eye on Shiseido White Lucent Brightening Eye Treatment. I'm skeptical, but hey, I wouldn't mind going without undereye concealer. I may also need to switch cleansers in the coming months, perhaps Decléor Cleansing Milk.

Labels: beauty notes, better botanicals, daybreak lavender farms, decleor, dhc, jurlique, primavera, shiseido, skin, victoria soap company
10/21/2009 [0]
Beauty Notes: Skincare (The Kindly One)
by The Kindly One
I have a couple of common skin complaints - slightly oily skin, dark undereyes - but the main thrust of my skincare routine is preventing and soothing skin irritation. I have extremely sensitive skin that will not tolerate a good number of fairly common skincare and cosmetics ingredients. Here's a list of my current skin sensitivities:

silica
kaolin
benzoyl peroxide
sulfa products
carmine (in certain eyeshadows)
witch hazel
fragrance

Additionally, my skin doesn't tolerate abrasives, heat, and extreme cold and, when I'm really stressed, gets irritated by exercise. Any of the above irritants can cause my skin to break out into a bright red, painful rash. Despite this, I generally enjoy good skin due to spending a lot of time and money to figure out what works and what doesn't. The following products work to help me maintain good skin and prevent painful irritation.

TREATMENT
The sensitivities I've listed are all classic symptoms of rosacea. Though I haven't been diagnosed with it, I've been told my skin is in a state of pre-rosacea (similar to being pre-diabetic - onset of disease can occur in the absence of preventative health measures). As such, I use Finacea to prevent the full onset of rosacea. Finacea works as an anti-inflammatory agent to keep skin calm and is only available by prescription.


Bizarrely enough, I can tolerate prescription-strength retinoids with ease. I've used Tazorac for years, and it is Tazorac - not Finacea - that I credit for my good skin. Tazorac gives my skin an even tone and texture, increases vibrancy, and inhibits some oil production. The effect it has is subtle. No bells, no whistles, simply good skin. If I go off it for a few days, I always see an immediate effect the next time I use it - my skin will be brighter, clearer, and have a more even texture.




I get puffy eyes if I don't get enough sleep or drink too much liquid right before bed. MAC Fast Response Eye Cream works fairly well to depuff the eyes, better than anything else I've tried. What I particularly like about the product is that it dries quickly - ten seconds and I can apply my makeup over it. It also deposits a really nice, smooth texture, making eye makeup application a snap.

PREVENTION


Having extremely fair skin, sunscreen isn't an option for me. This is really no problem. I'm so conscientious, I've worn sunscreen every day since I was fifteen. (Vain, too, but it's the conscientiousness that enabled such persistence.) Olay Complete Defense Daily UV Facial Moisturizer for Sensitive Skin, SPF 30 is hands down the best facial sunscreen I've tried. It's the single formula specifically formulated for skin that hasn't pilled on me, with or without makeup, and it's extemely gentle. It has such a smooth texture on the skin I've never had trouble applying makeup over it, although I generally use a primer anyway. A word of caution: Be sure to go for the sensitive skin formulation, as I've found that the regular version pills.



Although I mostly keep redness and irritation at bay, I find that using products containing squalene/squalane really work to help keep my skin calm. Derived from vegetable oils, including olive oil, squalene and squalane are very light, emollient oils that moisturize and sooth my skin. With squalane as one of the main ingredients, Boots Expert Anti-Redness Serum is one of the best products I've found to use. The squalane essentially works as a lightweight barrier for my skin, keeping the moisture in and harsh irritants out. As with Tazarac, should I go without this for a few days, I will see an immediate improvement in my skin's tone and clarity the next time I use it. This works well not only as a day-to-day product, but also on those occasions when my skin is aggravated. As soon as I use this product, my skin immediately feels calmer and less painful, and with the squalane barrier in place, heals much faster.


Never one to leave an inch of skin unprotected, my lip balm of choice is Banana Boat Sport Performance Sunscreen Lip Balm SPF 50. The texture of this lip balm is fairly standard - moderately emollient and sheer with a little bit of weight. I'm a fan of this particular lip balm because it blocks both UVA and UVB rays, a feat not often accomplished in a drugstore lip balm. I also appreciate how sheer it is, having found other comparable lip balms quite heavy and occlusive.

FUNDAMENTALS
Though it's the fundamentals that can make or break a good skincare routine, I am much more relaxed about them than I am other, more specific products. I've found that there are a variety of very good, basic skincare products that don't break the bank and generally work just as well as any of the others in the bunch.


More important than any particular cleanser is the method of cleaning. If you slap cleanser on just to immediately take it off, it's not going to do the job, regardless of whether you use Shu Uemura or Cetaphil. If, however, you take your time and spend a good thirty seconds minimum rubbing or scrubbing away, you will reap the benefits of judicious cleansing, regardless of cleanser (excepting the very worst). With that in mind, I usually have a couple of very basic, decent cleansers on hand, alternating out Juice Organics Brightening Cleanser and Neutrogena Fresh Foaming Cleanser . Both cleansers do the job, cleaning without stripping and leaving no makeup on my face, though sometimes I use a separate eye makeup remover for all the mascara I wear. Neither product has irritated my skin, and despite the claim of one to be "organic," I don't find the Juice Organics cleanser to be any gentler or less effective than the Neutrogena.



I am just as casual about moisturizers as I am cleansers. With all the very specific products I use, my treatment and prevention needs are fulfilled. All I really need moisturizers to do is moisturize without irritating. For that reason, I have the very gentle, very basic La Roche-Posay Toleriane Soothing Protective Care and Neutrogena Oil-Free Moisture, Sensitive Skin on rotation. In terms of hydration, the two are nearly identical products. Both deliver light, gentle hydration and, more than anything, serve as yet another barrier to protect my skin. The difference is in quality of formulation. The Neutrogena moisturizer very obviously contains more fillers than La Roche-Posay, feeling less substantive on the skin. Regardless, it's still a good, basic formulation for the summer, leaving Toleriane to provide slightly richer hydration and protection in the winter.

Labels: banana boat, beauty notes, boots, la roche-posay, mac, neutrogena, skin
10/21/2009 [1]
The Beauty Primer: The Canvas (Lashline)
by Dain
In truth, this was intended to be a single post with base and brows, as these are all fundamentals, unmakeup for those with less than stellar luck in the genetic stakes—but as ever, the verbiage piled up. Whether her look is natural or dramatic, constant or constantly changing, a woman who needs mascara and undereye concealer will wear them every day. The all-important principle behind unmakeup, I cannot stress this too many times, must always be observed: no one should be able to tell you're wearing the stuff. It seems obvious enough, and yet you see more women with pancake makeup and clumpy, "false-lash" mascara and overtweezed brows than an ill-chosen red lipstick. So let me reiterate. No one should be able to tell you're wearing the stuff. Otherwise, you defeat its purpose, by calling attention to exactly what is lacking.


Over-application of mascara is an especially pernicious breed. By this, I do not mean clumpy, spider lashes—everyone knows this is not an attractive look. Even if your technique may indeed boast a perfection at the professional level, each lash delicately and evenly coated, both lush and separated, mascara should never be obvious (at left, the infamous L'Oréal Telescopic ad where Penelope Cruz was caught in falsies). Mascara is not a vehicle of personal expression; it's subterfuge. Like good prose, it's actually quite difficult to come off as real and natural, which is why the wearer soon grows indulgent about a surfeit of mascara. "But," you say, "I have the thinnest, sparsest, shortest, straightest lashes EVER!" Well, so do I. Mine will never approximate rhapsodic adjectives like "long" or "lush", but I've become reconciled to subtle enhancement. More mascara simply looks like—more mascara—not more lashes. Lash extensions come with too many caveats: costly, labor intensive, fragile, and less impressive on insubstantial lashes. And false lashes are certainly fabulous, in the way that Pamela Anderson's breasts are fabulous; as the joke goes, even God looks down and mutters, "I didn't make those."

Still, mascara is an essential for most; it certainly is for me. More women are likely to wear mascara than eyeshadow, and if you have pale lashes, it makes a huge difference. For all that subtle enhancement is so... subtle, mascara application demands a precise and exacting ritual, though it passes into the realm of habit sooner than you'd think.
choose a mascara suited to your needs If you are not entirely confident what exactly your "needs" are, then opt simply for a natural look. Two good places to start, both low and high-end, are Shu Uemura Basic and Maybelline Full & Soft.
black mascara works for most If you are really so fair, or dislike the appearance of makeup, that black mascara looks harsh, then wear brown, instead. Colored mascaras seem largely gimmicky to me; the lone exception being plum, for green or blue eyes.
mascara should be the last step in your eye makeup Often, you will find that eyeshadow needs mascara to look "complete", sometimes reinforced by eyeliner. But by all means, apply mascara last. It might smudge, so be careful, but better than lashes dusted over with power and shimmers.
start with curling your lashes Especially if your lashes are straight. Mascara will soften the curl (there are a few exceptions), but this helps open up the eye and lend mascara more impact.
wipe the wand of excess gunk Not all wands are easily cleaned (the newer, flexible, rubbery bristles, for example), but this reduces the incidence of clumping drastically. Rather then soft facial tissue, a less fibrous napkin, or even paper, is best for the job.
apply from base to the tips This seems obvious enough, since you wouldn't sweep mascara from the tips to the base. Plant the wand as close to the base of the lashline as possible, wiggle the wand to concentrate pigment, before brushing through to the tips.
get every lash It is not necessary to apply mascara to the bottom lashes, but getting those teeny, tiny lashes in the inner and outer corners adds, again, to the impact of your mascara. Use the tip of the brush, if it's a tight fit, or switch to a smaller brush.
tightline An extra step, but it defines and thickens the lashline better than any mascara in the world.
There's much debate over which is the best mascara, and new versions are introduced with almost alarming regularity, boasting ever more harebrained technical feats, but your choice will depend primarily on the effects you are hoping to achieve. A mascara's performance is largely determined by the nature of brush it sports. For precision, opt for a thinner brush with sparser bristles, sometimes long and curved to catch everything in one sweep, sometimes a comb to ensure separation, and sometimes short and squat to allow for exact manipulation, sometimes a rubbery, flexible brush. The formula should be relatively fluid, so that it coats each and every lash evenly, and if spiked with fibers, will turn into a lengthening mascara. An excellent mascara of this kind is the very aptly named Définicils from Lancôme. If drama and volume is your desire, a big, fat brush with densely packed bristles is your best bet: look for a thicker formula that clings to lashes, and the most intense black pigment. I'm particularly fond of L'Oréal Carbon Black Voluminous, myself. If you're looking for a long-lasting and smudgeproof curl, then a lightweight, waterproof mascara like Kiss Me Heroine Make is indelible to the point of outright stubbornness.

Each mascara type has its drawbacks. A defining mascara must be replaced more frequently, as the formula dries out. A lengthening mascara often sacrifices volume, and those fibers can irritate. Volumizing mascaras are prone to clumping. Waterproof mascaras can be difficult to remove.


The best trick of all is not mascara, but eyeliner. Originating from Laura Mercier counters, through Makeupalley and more diffuse channels, the "tightlining" technique creates an optical illusion that mimics dense lashes, without loading the lashes with mascara. Pigment is deposited along the inner rim of the eye, very delicately, concentrated as close to the lashline as possible—in between lashes is even better. For some reason, it also makes the eyes glow, "pop", but in an indefinable way. Though any lining technique can create the look of thicker lashes, with a few exceptions, tightlining is perhaps the most effective, because it draw attention to your eyes rather than your makeup. I personally tend towards the laziest option, a creamy (so it doesn't tug) eye pencil that smears but minimally, like Too Faced Liquid Lava Extreme Black Gloss. However, most people prefer creme or gel liner, applied with a thin, flat synthetic brush, though dampened powder shadow (provided it is sufficiently pigmented) and liquid eyeliner are also options.

Labels: kiss me, l'oreal, lancome, maybelline, shu uemura, the beauty primer, too faced
10/19/2009 [1]
Perfume Notes: Falling in Love—Scents and Treats
by Dain

city nights / Helmut Newton for YSL / Robert Piguet Bandit Bandit, one of the bitchiest leather chypres around, captures an early autumn night after a rain: the blended scents of gasoline and decaying leaves, the menace of a dark alley, the emergent chill in the air, electric light reflected off the slick, black streets. (Dorothy)

a fine bordeaux / Manolo Blahnik "Menka" / Serge Lutens Rose de Nuit Perhaps Serge Lutens finds oakmoss too prim for his taste, for his Rose de Nuit is the slutty blood-red velvet dress of chypres, pulled off with eager and anticipating fingers. As may be intimated from its name, Rose de Nuit does feature a liqueur-like rose, normally a note to turn me off, but so precisely complemented by the dried-apricot cum leather-glove character of osmanthus, and a thorough umbrage of oakmoss to keep things properly sinister. (Daïn)



OUTDOORS

golden birches / Aramis Summer's enormous sense of well being, and its olfactory archetype, the citrus, need not be lost, but found again, translated, into this most optimistic of leather chypres. Less tampered by reorchestration than Estée Lauder's Azuree, being "the [road] less traveled by", Aramis retains its bracing rusticity still, through the aromatic undergrowth of a well lit forest under a high, clear sky. (Daïn & Anne)

late garden / Frédéric Malle Une Fleur de Cassie The strange and poignant splendour of a late garden, bathed in autumn's diminishing light. All that vegetable propriety, so fanatically cultivated over the warmer months, has fallen into decadence, a voluptuousness that verges on the animalic. Slight decay is beautiful: Venice, for example. (Daïn & Dorothy)

smoke in cold air / Caspar David Friedrich / Annick Goutal Encens Flamboyant Where other, sweeter incense scents call to mind the interiors of darkened churches, Encens Flamboyant is the smell of woodsmoke escaping into a cold November sky, sweetened only with a hint of balsam. (Dorothy)



INDOORS

blank notebook on first day of school / Peter Callesen / L'Artisan Parfumeur Iris Pallida Iris and the slightly camphoraceous note of gaïac wood approximate the raw-silk texture of fine handmade paper, while dusty (not quite powdery) musk and velvety woods underfoot hint at the sensation of smelling fresh blank pages. (Anne)

tweeds / Brideshead Revisited / Guerlain Jicky extrait It doesn't get more autumnal than impeccably cut, Edwardian hunting tweeds, the kind that itches like hell and requires an attentive valet on hand even to get into, but oh, how suave. The rough-cut characters of lavender and tonka bean which populate Jicky, in the parfum, is rendered extraordinarily languorous and smooth, from a superfluity of civet and castoreum. Such heights of sophistication go well beyond the limits of modern taste, but Jicky does make you yearn for the past. (Daïn)

afternoon tea / Paul Cezanne / Mauboussin Slices of honeyed gingerbread, pungent and aromatic, lay in array on a decorated tray, as strong black tea steeps in a silver pot, waiting to be poured into jewel-toned glasses. To take the edge off the smoky flavour, Russian-style, are some dead-sweet cherry preserves. Is this Five O'Clock au Gingembre? No, it's Mauboussin, slightly sour but toothachingly sweet varenya to sweeten your tea and ward off the chill. (Daïn)



PERSONAL FAVORITES


La Double Vie de Véronique / Jean Desprez Bal a Versailles As autumn passes, the light slants into sepia, and shadows grow progressively longer and longer. Amber and slightly urinous jasmine give off the golden glow of a late fall afternoon, while civet and resins hint at the midnight that is the winter to come. (Anne)

Gerrit Dou / Histoires de Parfums 1740 Worn-in leather furniture, ripe apples, spiced tea on the hob, the companionable mustiness of an old, well-warmed house: this fragrance captures all the comforts of sitting by the fire on a chilly autumn night. (Dorothy)

James Ensor / Chanel Coromandel At the intersection between the deadpan impersonality of luxury (Chanel) and the idiosyncrasies of a distinctive personality (patchouli) stands Coromandel: sumptuous as the brilliant hues of the turning maples, but up close, the peculiarly rough, dirty, raw, grotesque smell of dead leaves, blowing in a chill wind. (Daïn)



Please visit these other blogs for their autumn lists:
The Non Blonde
Under the Cupola
Mais Que Perfume
Ayala Smelly Blog
Savvy Thinker
Olfactarama
Notes from the Ledge
Mossy Loomings
Tea Sympathy and Perfume
Perfume Shrine

Labels: annick goutal, aramis, chanel, frederic malle, guerlain, histoires de parfums, jean desprez, l'artisan parfumeur, mauboussin, perfume notes, robert piguet, serge lutens
10/16/2009 [4]
Beauty Notes: Fyrinnae Cosmetics Inks Liquid Eyeliner
by The Kindly One
My long-time typical beauty routine has involved lining my waterline. Given the shape of my eyes and the lack of pigment in my lashes, I find this is the best way to bring out my eyes without overwhelming them (or the rest of my face, for that matter). While I had used a gel liner for several years without problem, my allergies have progressed to the point that my eyes could no longer tolerate it. Having tried waterproof pencils and gel and cream liners all to no avail, I knew the typical liners simply weren't working for me anymore, and so I turned to the vegan cosmetics lineFyrinnae Cosmetics.




Fyrinnae's Inks Liquid Eyeliners (prices range from $9.00 to $10.75) are not the typical waterlining product. As promised on the website, the liners never dry due to the product's unique formulation. A composite of both liquid and pigment, once applied to the waterline, the liquid evaporates and leaves the pigment behind. This almost amounts to wearing a liquid version of kohl, in that what's left on the lids is a dense, deeply pigmented powder that stays in place. I tried the liner in Ninja, which is meant to be the blackest black. The product more than delivered on its promised and gave me an intense, wet black line for 6-8 hours, after which the product still retained its vibrancy and intense pigment quality. Fyrinnae offers a wide variety of colors in addition to Ninja, many of which appear unique to the brand.

Having such sensitive, watery eyes, as well as being a contact lens wearer, I was initally worried that the liner wouldn't stay in place. I was pleased to find I had no problems with the liner shifting throughout the day, and at no point did I look in the mirror to find liner had blinked onto my contacts. I did note that application is key to ensuring the liner doesn't budge. Though no particular method is necessary for applying liner to the upper inner lid, I experienced the best application results by slightly pulling down my lower eyelid, applying the product, and letting it set two to three seconds before releasing the eye (and all obviously before putting in my contacts). I would also advise scraping most of the product off on the container. Working with only a small amount of product at a time will ensure a more precise, less messy application. As the website indicates, the product does separate slightly in the container, so shake about 10-20 seconds before application.

My biggest concern with finding a new liner for my waterline was finding a product that wouldn't further aggravate my sensitivities. I was pleased to find that Inks Liquid Eyeliner doesn't bother my eyes. In fact, the first couple of times I used the product, I was freaked out by the fact that I couldn't feel it on. Most cream and gel liners are so heavy and dry on the waterline that I was used to feeling weight and dryness with my eyeliner, and I actually had to get adjusted to the weightlessness of the product. (Though it was a quick adjustment - I really enjoyed wearing a product that doesn't dry my eyes out anymore than they already are.)

As much as I appreciate the high performance level of this product, I was even more pleased with the Fyrinnae's excellent customer service. Shipping prices are the bane of my existence - I cannot justify that extra $6+. Given that, Fyrinnae must be commended for its reasonable shipping prices. Orders under $20.00 ship for $1.75-$3.00, and for worldwide destinations, including Canada, shipping under $25.00 is $2.75-$3.50 (all USD). This is a bargain. Orders over $20.00 in the US are free (worldwide shipping is free with orders over either $20.00 or $25.00 - the website is unclear which it is). While Fyrinnae cannot guarantee a delivery date, I received my purchase within two weeks and even enjoyed a free loose eye shadow sample.

Overall, I was highly pleased with both Inks Liquid Eyeliner and Fyrinnae Cosmetics. It's rare to find either a product or a company that lives up to its promises, and it was a pleasure to find a line that's worth some hype. If you're looking for a liner for the waterline, I highly recommend this product.

Inks Liquid Eyeliner Ingredients: Cyclopentasiloxane(and)Caprylic/Capric Triglyceride, Mica,Isododecane,Cyclomethicone(and)Dimethicone Copolyol,Titanium Dioxide,DMDM Hydantoin,Iodopropynyl Butylcarbamate. May Contain: Manganese Violet,Iron Oxides, Calcium Aluminum Borosilicate.

Labels: beauty notes, fyrinnae
10/13/2009 [2]
Most Wanted: Fahrenheit 451
by Dain
The first time I read Fahrenheit 451, as summer reading for sophomore year, our class was admonished for making too many comparisons to 1984 in our essays. Perhaps 1984 is the more gargantuan of dystopias, because the world created therein is unusually compelling—strange as it is, you find yourself inside the book—but whatever Fahrenheit 451 might lack in immersion, it makes up with relevance. To my generation, 1984 is a dinosaur, majestic but long extinct; my first memory of a world event is the fall of the Berlin Wall in 1989. Cold-War paranoia does inform Fahrenheit 451, after all it was published in 1950 during the height of the McCarthy era, but it is not essential background. More contextually relevant are the social mores of the 50s: suburban conformity with its slavish appetite for mass culture in particular, still very much with us today.

America has always harbored, for a country so vocal about human potential and free speech, a tendency towards anti-intellectualism. What other cultures might deem the height of comic vulgarity—Bugs Bunny, the absurdly mismatched friendship between Jim and Huckleberry Finn, Coca-Cola, blue jeans, the election of Thomas Jefferson, Hollywood, the American dream—America embraces, and then, markets. Certainly it does not always manifest in negative form, but it is exactly this culture of popular appeal that falls under Bradbury's critique in Fahrenheit 451, what the jaded, malicious Beatty calls a "paste-pudding norm", ruled over by sex and violence. No systemic, governmental imposition claims the origin of this dystopia; Bradbury is careful to emphasize that the firemen arise as a mechanism of reinforcement, not coercion, of a general trend. Dystopias all operate on a principle of parallel reality, describing not the world as it is, but as it could be. Without the uneasy sense of possibility hanging in the air, a dystopia loses all its portent. Fahrenheit 451 describes a society so far gone into decadence it cannot find its own way out. In this void of meaningless noise, runs an undercurrent of despair, a proclivity towards self-destruction, metaphysical silence. The problems of life have not changed:
...we're allotted a little space on earth and... we survive in that wilderness that can take back what it has given, as easily as blowing its breath on us or sending the sea to tell us we are not so big. When we forget how close the wilderness is in the night... someday it will come and get us, for we will have forgotten how terrible and real it can be.
But there are too many methods of evasion, of distracting and deluding the self, to the point that unhappiness cannot even be recognized within the cultural idiom—this is a book about censorship, after all. Montag's trajectory from ignorance to revelation, from "[custodian] of... peace of mind" to rebellious anger, is sparked by a single question, "Are you happy?". Though startled by Clarisse McClellan's inquiry, he has the honesty to admit that he isn't, but cannot figure out why. The tools of recognition, and of coming to terms, with the inimical forces of life, are the very things that this society so desperately strives to reject, as "silly awful hurting words". But Faber, who serves as Bradbury's mouthpiece in the novel, explains, "it's not books you need... There is nothing magical in them at all. The magic is only in what books say, how they stitched the patches of the universe together in one garment for us." The truth hurts. But without its piquancy, all pleasure turns to ashes in our mouths, and "those who [can't] build must burn".

These Most Wanted posts are endeavours, for the large part, at striking-and-unusual but coherent-rather-than-overdressed outfit-building. But this time around, I'm going to enumerate a number of my sartorial pet peeves, in honor of our dystopic genre.


Will someone please tell designers like Tsumori Chisato ($419) (though I'm normally a fan) to stop fucking around with the t-shirt? It's a basic. It should cost $20 or less. Experimenting with drape and seaming and "tailoring" does not turn you into an innovative designer; it's like reinventing the wheel into the shape of a triangle. The worst is when they're tunic length, because girls wear them like dresses without pants, just chicken legs squeezed into... leggings and booties.


Of all the things I despise most in the arsenal of women's wardrobes, booties—not ankle boots that hide discreetly beneath pant hems when the season turns chilly—are the devil's make. It baffles me why shoes so ugly are not only immensely, immensely popular, but are actually showpieces of taste. These are not functional shoes, in the vein of a ballet flat or black pumps, but are intended to terminate black leggings/stockings or skinny jeans the way exclamation points are employed by bad writers to lend weak sentences sentences drama! (Why don't you just wear proper pants and shoes that flatter the foot?) I blame Christian Louboutin ($1095), whose designs, though not everyone knows it, were originally based off strippers' shoes. These make me want to vomit.


There's just too much mascara these days. Remember those days of "Maybe she's born with it, maybe it's Maybelline" or "Easy, Breezy, Beautiful Cover Girl"? Where are they now? Even with professional makeup artists and digital retouching for perfect lash separation, the goal with mascaras like Dior DiorShow Iconic Mascara ($27) these days is to look deliberately fake and overdone. What's the point?


It's been noted that Christophe Decarnin seems to have stepped into the exuberantly vulgar shoes of Gianni Versace, and while that may be a neatly intellectualized assertion, someone please make him stop, even if it's fueling the fires of the mass market in a depressed economy. What kind of silhouette is that for shoulders to have? These outfits are real winners down the line—christ, ripped and acid-washed skinny jeans, too?—and one of five girls in Gangnam is wearing a counterfeit version RIGHT NOW as we speak.


I know what you're thinking, that after venting so much sartorial spleen, I'm going to rip on Victoria's Secret ($36) now for exploiting 75-IQ Latin-American bombshells to sell shitty-quality, made-in-China "extreme"-push-up bras to Middle America. But, no, that's not it at all. I simply can't stand padded bras; it's a personal pet peeve that seems to disregard any concern for THO or augmenting my meagre supply of flesh. And that's all I can find here in Korea, land of the boobless, and I desperately need a new bra. Ahhh... what do I do?

Labels: balmain, christian dior, christian louboutin, most wanted, ray bradbury, tsumori chisato, victoria's secret
10/07/2009 [6]
Culture Notes: Getting to Know You
by The Kindly One
I wanted to give you guys one final playlist that gives you a better idea of who I am. It's easy to get caught up in the rhetoric of blog, and I always find it more interesting to get an idea of the people behind the writing. So here goes.

The following is a playlist of songs that have had some meaning in my life, no matter how marginal. If you're interested, I've included a short description of why each song is included underneath the playlist. If you're not, skip down to the video below. Sometimes, it takes more than words....





1) I really enjoy Arabic music, and this song is one of my favorites.
2) This is my idea of perfect music - dramatic, emotional, artsy. I am eagerly awaiting more such music from Adam.
3) I was a huge Buffy fan, albeit lately. I don't think I really got into the show until the last three seasons, just to spend the next couple of years catching up on what I'd missed. I love this song, and I love Spike in the end. Something about peroxide blonde and evil that gets me going.
4) I discovered an ABBA tape in my father's office when I was seventeen. I was lovestruck at the time and must have listened to it nearly every day for a year. In fact, I listened to that tape so much that I wore it out and have even had three replacement CDs in the aftermath. There is such joy to be had in really earnestly cheesy pop, and this song is my favorite from Abba's greatest hits.
5) One of my two absolute favorite songs. It reminds me that redemption is possible.
6) When I lived in Scandinavia, this song was a big hit. Good memories, plus I think it's beautiful.
7) My other favorite song. It's just a beautiful song about drug addiction.
15) Also in Scandinavia, I found this tape (mind you, all tape references occured in or after 1999) that had a recording of "Billie Jean." Like the ABBA tape, I listened to this endlessly. I love how the chorus builds and swells, and I'm pretty sure there's no way to dance to this song and not look cool.

And now for a song that needs more than words to do it justice:





I tell you, I really don't take a lot of joy in irony, passive-aggressive humor, polite conversation, etc., reason being I don't find there's a lot of joy in those things. They're just convenient ways to maintain the status quo. The real joys are in little gems like this that snap you out of your day and trade in a high budget for a hit of giddiness, awe, and fascination. As much as I enjoy my art rock and pretentious little music videos, it isn't thought or wisdom or a good conversation that makes my day. I really only feel alive when I'm laughing, and there's no greater gift I've experienced that to be able to share simple, unadulterated joy with others, even if only through a tv screen.

Perhaps unrelated, I have to work out a way to affix moveable plastic arms to my back, because this is what I want to go as for Halloween.

Labels: culture notes, music
10/05/2009 [2]
Subscribe to
Posts [Atom]. Or
follow on bloglovin'. If
you'd like to contact Dain,
feel free to email me.
I'm also on Pinterest.
Features

The Mnemonic Sense
Most Wanted
The Beauty Primer
Lookbook
Bestsellers
Consumer Diaries
Closet Confidential
On The Label
Beauty Notebook
The Hit List
Color Me In
The Makeup Artist
Wedding Bells
Globe Trotter
Desert Island
perfume notes
beauty notes
fashion notes
culture notes
minimalism
chypre arc
floral arc
fresh arc
masculines arc
gourmands
& orientals arc
Archives

August 2008
September 2008
October 2008
November 2008
December 2008
January 2009
February 2009
March 2009
April 2009
May 2009
June 2009
July 2009
August 2009
September 2009
October 2009
November 2009
December 2009
January 2010
February 2010
March 2010
April 2010
May 2010
June 2010
August 2010
September 2010
October 2010
November 2010
December 2010
January 2011
February 2011
March 2011
April 2011
May 2011
June 2011
July 2011
August 2011
September 2011
October 2011
November 2011
December 2011
January 2012
February 2012
April 2012
May 2012
June 2012
July 2012
August 2012
September 2012
October 2012
November 2012
December 2012
January 2013
February 2013
March 2013
June 2013
July 2013
Images

Photobucket