Growing up close to the textiles industry, I learned that fashion was short-lived, but that good fabric would last a lifetime. My parents bought yards of cloth for their coats and suits overseas (Italian wool woven from Australian merino), before having them tailored in Shanghai: the best of both worlds. I know grades of wool, silk, mohair, alpaca, linen, cashmere and cotton by feel, and I am very particular about what I will allow near my skin.
100% polyester? Not a chance.
90% cotton/10% cashmere? I will be needing second, third, fourth back-ups, in different colours, please.*
On my most recent trip to Shanghai, while scouting various boutiques in the French Concession for a suitable birthday gift for a discerning friend, I came across Shokay ("yak fiber" in Tibetan), a brand founded in 2006 by Marie So and Carol Chyau, former classmates at the Harvard Kennedy School's MPA/ID program.
According to their website, Shokay is "the world's first lifestyle brand focused on using yak fibers to provide maximum warmth, comfort, & style. Shokay prides itself not only in its classic and modern designs, but also in its social impact." Their scarves, shawls, throws and other products are made from hand-combed yak down sourced from Tibetan herders in Qinghai Province, and knitted in Chongming Island, off the eastern coast of China, before being sold in up-scale boutique stores in Shanghai, Beijing, abroad, and online.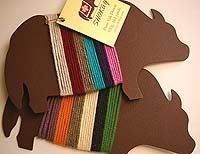 The business model is not new: sell to a niche market something that gives people in less developed areas (in this case, one of the poorest regions in China) a sustainable income. The Oxfam Store runs on the same basic principle. What is unique about Shokay is how it is almost single-handed creating a market for a product that most people outside of the region do not know anything about.

I am not entirely unfamiliar with yaks. On a trip last summer to Diqing Tibetan Autonomous Prefecture, also know as Shangri-La, in Yunnan Province, I had the opportunity to get pretty close to a number of those large, shaggy animals. But what I could not have anticipated from seeing them is just how truly luxurious their down was.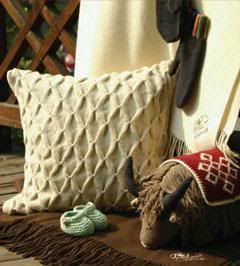 I own the plaid shawl ($105 USD) from Shokay in the colour pale green, made from a blend of 75% yak and 25% bamboo. (Bamboo!**) The fabric is superbly soft, breathable like linen, with the warmth and lightness of weight of cashmere. It is ideal during the warmer months, when the weather can turn chilly all of a sudden, or if you need a temporary shield for your bare skin against the over-zealous air conditioning.
I have since gone back to the store (Nuomi on Xinle Road, for the curious) for three more scarves from Shokay, in different sizes and colours. They are a great conversation gift, I find, and well-appreciated by people who like quality, but not showy, accessories. Also available at the online store are dyed yak yarns for knitters.
Ethical consumerism is very much in vogue right now, but despite largely good intentions, it systematically runs into the problem of turning into yet another product differentiation tool, used to sell over-priced items to the middle class. What's more, the outcomes of such projects as Fair Trade and Oxfam have often been mixed, and less positive than expected.
Cynic that I am, before buying too enthusiastically into the social entrepreneurial-ship aspect of the brand, I would need to know more about how money is divvied up between the various parties in the production and distribution chain, and perhaps hear what the Tibetan farmers have to say about the business.
The products, however, already speak for themselves.
Find your nearest stockist here.
*It's warm, comfortable, and machine-washable. What's not to like?
**Bamboo is a hardy, fast-growing plant that requires almost no pesticides, and that produces a silky organic fabric with a similar texture to cotton.
Labels: ethical consumerism, fashion notes, shokay