Announcements
If you're new to this blog, then read our guides to the basics: Skin (Part I), Skin (Part II), The Supernatural, Color Theory I, Color Theory II, Eyes, and Brushes.

Also, check out the blogsale.
Contents
· Beauty Notes: Under Cover

· Most Wanted: The Brothers Karamazov

· On The Label: Hyaluronic Acid

· Bestsellers: Rapidlash

· Culture Notes: Social Commentary

· Beauty Notes: Second Coming (Dain)

· Beauty Notes: Second Coming (Anne)

Favored

Art Tattler
the glamourai
The Non-Blonde
Perfume Shrine
Lisa Eldridge
Garance Doré
Smitten Kitchen
Into The Gloss
Grain de Musc
Lacquerized
Res Pulchrae
Drivel About Frivol
The Selfish Seamstress
Killer Colours
Bois de Jasmin
Glossed In Translation
Jak and Jil
Toto Kaelo
Worship at the House of Blues
I Smell Therefore I Am
Food Wishes
The Natural Haven
Messy Wands
1000 Fragrances
Moving Image Source
Wondegondigo
The Emperor's Old Clothes
M. Guerlain
Colin's Beauty Pages
Barney's jewelry department
Parfümrien
loodie loodie loodie
The Straight Dope
Sea of Shoes
London Makeup Girl
Sakecat's Scent Project
Asian Models
Ratzilla Cosme
Smart Skincare
Illustrated Obscurity
A.V. Club
Tom & Lorenzo: Mad Style
Eiderdown Press
Beauty and the Bullshit
La Garçonne
Flame Warriors
Everyday Beauty
Fashion Gone Rogue
Now Smell This
Dempeaux
Fashionista
The Cut
A Fevered Dictation
Nathan Branch
101 Cookbooks
Beauty Notes: Under Cover
by Dain
After writing Second Coming, I came to realize that I've yet to find the perfect undereye concealer. Here is a brief review of what I've currently got:



When I first purchased Clé de Peau ($75), before the packaging (and sneakily, the formula) was altered, this was the best concealer money could buy. I got it for the same reason everyone else did, because of the raves. Developed under the exacting eye of Stephane Marais (the original creative director), the formula hit a number of important points: a healthy dose of titanium dioxide for a brightening effect, decent opacity for all but the most serious discoloration, and above all, a smooth-but-dry texture that blended like a dream, didn't migrate, and yet required no powdering afterwards. It was expensive, but it was great and you didn't need much; the first stick kept going for a full three years. I bought another. It was different, somehow. You couldn't build coverage without it going cakey, yet it had so much slip it would settle into fine lines within minutes after application. Several people sniffed a rat. Behind our backs Shiseido had cheapened the formula then had had the effrontery to raise the price.

Initially, Benefit Boi-ing! ($18) promised to be an improvement. The formula, though very standard, was less cakey than Clé de Peau, and though a bit sheer, it had a hint of milky peach that canceled discoloration better. The price was gentle. Within a few hours, however, it would disappear. I would have to keep looking.

Next, I picked up Laura Mercier Secret Concealer ($22), during a phase when I came to appreciate Mercier's meticulous attention to detail and naturalistic finishes. Quite creamy, almost buttery, the texture is much more pleasant for under the eyes, without the cakiness of Clé de Peau or Benefit Boi-ing!. It's a unique product, not really a concealer, in the sense of covering discoloration under a blanket of pigment. Instead, it behaves more like a corrector, like a concentrated version of YSL Touche Eclat. My shade, #1, has a strong milky peach undertone; the other shades pick up undertones appropriate to an impressive array of skin tones. You apply it exactly on the discoloration itself (with a brush, recommends Laura Mercier), then pat-pat-pat until the edges disappear into the skin. The pot was tiny, but you needed so little, it felt quite cost-effective to me. Perfect! Except... after a month or two of use, I had developed some serious milia, even on the lid. Sadly, I isolated the culprit: it was definitely Secret Concealer and it was definitely the mineral oil.

In a bout of extravagance with Anne, I purchased Guerlain's 2, Place Vendôme palette and the Precious Light Rejuvenating Illuminator ($48). It's a highlighting pen, milky peach-pink, akin to YSL Touche Eclat, but a bit more pigmented, more expensive. Already a purchase tinged with regret (I knew 01 was a perfect match, but I allowed the SA to sway me into getting 00, which she claimed was "even more brightening"), I just don't think this product is worth the expense. It's a tiny amount of product, 0.005 oz, and unlike Clé de Peau, it's used up quickly, and unlike Laura Mercier Secret Concealer, it's quite sheer for correcting. Plus, I'm not a fan of brush-type concealers. They're quick to use, but don't offer a lot of control when it comes to portioning the product.

An Asia-exclusive, Estée Lauder CyberWhite EX Extra Brightening Concealer SPF35/PA++ (~$35) is almost perfect. It blends well without caking or creasing, brightens well from titanium dioxide, quite close to the original Clé de Peau, all without mineral oil. For the price, the amount of product is quite stingy, but at least it's not as bad as Guerlain. The problem? It's not sold in the US, of course.

I found Kevyn Aucoin Sensual Skin Enhancer ($45) in SX05 once I returned home. It's a nice product; creamy, extremely pigmented, generous if you use it solely as an undereye concealer. But it is far too yellow for me, as you may be able to see in the photograph; that milky peach is clearly a better option for eliminating discoloration. Plus, it has mineral oil.

What undereye concealers have you tried? I'd love any suggestions. My issues with mineral oil exclude me from most suggestions, including Bobbi Brown and Graftobian. The ideal concealer should be creamy, with a hint of peach (not yellow); high coverage isn't necessary, as long as it's not too sheer.

Labels: beauty notes, benefit, cle de peau, estee lauder, guerlain, kevyn aucoin, laura mercier
3/29/2011 [6]
Most Wanted: The Brothers Karamazov
by Dain
A child's moral education begins the day he learns his parents are fallible. However trivial, even commonplace, the event may be, whether it happens at five or twenty, its impact nevertheless carries the same enormity: the world is not as it should be. It is at this precise moment that consciousness, one that carries a self-reflective ego, is born, for the rest of life often at war with the conscience that we've carried within us since birth (a nine year old may understand how stealing is wrong, but would not appreciate the debate over fair versus free trade). In the case of the Karamazov brothers, this disillusionment is rather more extreme.
After the preliminary exposition The Brothers Karamazov begins with one of Dostoevsky's great scenes. Ostensibly a gathering in the Elder's cell to settle the grievance between Dimitri and Fyodor, the scene captures in image and dramatic gesture the polarities and dialectical oppositions of the novel. It is a magnificent introduction... Near the end of the scene, Dimitri Karamazov springs at his father and cries out in agonized rage, "Why does a man such as he live?" As Fyodor raises the cry of "father-killer," and the cell fills with commotion and disorder, the Elder rises from his seat and, supported by Alyosha, shakily walks up to Dimitri, where he falls to the ground and asks for forgiveness. The scene ends, and the novel begins with the hand of the child raised against the father. But only raised... What is at stake is important: the right of the child to raise his hand against his father is for Dosteovsky the right of man to raise his hand against God. (from Edward Wasiolek's "The Brothers Karamazov: Idea and Technique", highly recommended for all readers of BK.)
For these children of the reprobate father, Fyodor Pavlovich Karamazov is the embodiment of all carnal sins in a single figure, a symbol of the corrupted world that is his sons' true inheritance. Even though they do not know him until their 20s, Dostoevsky underscores how much their identities are shaped by their father, time and time again, with the patronymic Fyodorovich—even Smerdyakov, whose true name is Pavel. Fyodor Pavlovich strives to provoke, and even declares that if no afterlife punishes him for the way he's lived his life, then God must be unfair. As they mature into young men, Dimitri, Ivan, Alyosha, and Smerdyakov face the shame of such a father, each according to his character. By translation, this is also their attitude towards life (in the Russian idiom, bleak and full of suffering). Dimitri, the sensualist, gives into complacency, wallowing in his own filth, by his own description "an insect". He finds himself in direct competition with his father for both his inheritance and the affections of Grushenka, to which he reacts with murderous rage. Ivan, the intellectual, harbors a colder, more tightly controlled hatred, but his contempt for his earthly father is abstracted into a rebellion against God. Smerdyakov, "fond of hanging cats and burying them with great ceremony", is the product of a raped idiot girl, forced into indenture because of his bastardy. The most extreme example of a child paying for his father's sins (even the nasty nickname originates from his father), he commits the actual murder, and then, almost contemptuously, his suicide. Only Alyosha, who begins the novel as a novice in a monastery, is able to forgive his father without judgement or rancor.

"We in our green youth have to settle the eternal questions first of all," declares Ivan to Alyosha, as they sit down to discuss the insufficiency of faith. Serving as the mouthpiece for Dostoevsky's own youthful dalliance with atheism, Ivan bases his bitter polemic aptly enough on the suffering of innocent children. To drive his point home, he recites his poem, in which the Grand Inquisitor condemns Christ for burdening mankind with free will, the most celebrated passage in The Brothers Karamazov. As D.H. Lawrence so baldly described it, "the inadequacy of Jesus lies in the fact that Christianity is too difficult for men, the vast mass of men".

By his own admission, human life is more than a question of logic:
I [have] lost faith in the woman I love, lost faith in the order of things... struck by every horror of man's disillusionment—still I should want to live... I have a longing for life, and I go on living in spite of logic. Though I may not believe in the order of the universe, yet I love the sticky little leaves as they open in spring. I love the blue sky, I love some people, whom one loves you know without knowing why. I love some great deeds done by men, though I've long ceased perhaps to have faith in them... I love the sticky leaves in spring, the blue sky—that's all it is. It's not a matter of intellect or logic, it's loving with one's inside, with one's guts.
Against all reason, Ivan loves the corrupted world; he cannot help it. But he loves also his gifted mind, its dignified governance over unruly passions, the respectful deference it earns from others. In childish pride, he demands that the world meet his expectations, and finds himself unable to fathom the inevitable disappointment. Already proud, he distances himself from others. His father was the first to betray him, but he soon discovers all people are disgusting in their weakness, motivated by selfish incentives rather than moral ones. Ivan's ideals are the source of his despair. It is no wonder then that Ivan systematically destroys God, to silence the Voice in his soul, his conscience. Dostoevsky himself boasted that Ivan's argument was intellectually "irrefutable", that "in all Europe, there have been no expressions of atheism, past or present, as powerful as mine". Dostoevsky's deep religiosity cannot be doubted; in Ivan, therefore, we find the heretic and the true believer (the line that separates them is truly fine). Camus, who salivated over Ivan's nihilism, has no difficulty presenting a protagonist who does not believe, and correctly portrays Mersault without guilt or despair. This is not Ivan. He is angry with God, and speaks like a child betrayed by his father, as indeed he is. In fact, he acts instead with exceptional self-denial and probity, rather than following the logical conclusion of his argument, amorality, "everything is permitted". Instead of accepting the financial support offered by his wealthy and loving foster father, he works his way through school. Desperately in love with Katerina Ivanovna, indeed he cannot tear himself away, he refuses to court her for being nominally (and unnecessarily) engaged to Dimitri. Half consciously, he permits his father's murder and shares some collective guilt, but he would never murder him. We could attribute Ivan's motives to pride or cowardice, but then he testifies in court that Smerdyakov was the true murderer; a humiliating prospect for the proud Ivan, since no one will believe him without Smerdyakov's corroboration. Possessed by guilt, he goes mad.

Even as his mind rejects it, he loves the world, with all his soul. We must remember, too, that Ivan is twenty-three years old, without much intimacy to color his experience. Dostoevsky does not offer a point-by-point refutation of Ivan's "irrefutable" atheism, for the simple fact that the human experience is greater than reason alone. The lessons universal to mankind—that the world is unjust but beautiful too, that people are imperfect but we love them anyway, that we must not make too much of ourselves, but instead strive to be better human beings, that contentment arises from humility and compassion—can only be taught by experience. Ivan demands that the world meet his expectations; it never occurs to him that his intellect places him in a position to understand others better than they can understand him, and that his heart is great enough to do so.

By nature, a work wardrobe is practical, and the cornerstone of a practical outfit is for me a well chosen bottom. All the considerations of fit and versatility (this will wear against thin knits, silky blouses, and buttondowns, tucked into a wide belt) are at highest priority here, and navy is my preferred neutral. Taking advantage of the license of budget these Most Wanteds provide, let's rework this otherwise quite basic Yves Saint Laurent Wrap Skirt ($2990) into luxurious suede. Normally, leather conveys an audacity that isn't appropriate for the office, but this is quite prim.


Before I build up anything else, I coordinate my shoes to my outfit, then, the rest of the outfit somehow pulls together. Elegant and ladylike, these Prada pumps ($650) are low-heeled enough for comfort, and yet are not without interest: it's not a shoe that's completely serious, and add some lighthearted relief to the heaviness of suede.


In all probability, you probably don't need to resort to the expense of Chanel Ballerina ($29), but this sheer creamy pink makes a great palate cleanser. It throws a luminous veil over the nail, quite graceful and subtle. If you prefer a conversation piece, turn it into a quirky French manicure, against a dark, colorful strip.


Sometimes, the old tricks work best. You only need to throw on a classically tailored coat, akin to a layerable dress, but it's instant... well, chic (an overused word). Before all expensive options, I'd pick the black-and-white Club Monaco trench I already own, a simplified variant on this one from an old Burberry ad.


Marie-Hélène de Taillac's Shooting Star Earrings ($650) are not quite conservative enough for work, but there's something too tame, almost exhausting about the sobriety of these other pieces, and this outfit needs a dose of humor. Maybe it's the richness of the gold, or the balance of these earrings, but they still manage to be quite sophisticated; if your workplace doesn't permit such outbreaks of personality, they can be reserved for happy hour.

Labels: chanel, club monaco, marie helene de taillac, most wanted, prada, yves saint laurent
3/24/2011 [5]
On The Label: Hyaluronic Acid
by Dain
Hyaluronic acid, also known as sodium hyaluronate, and occasionally as hyaluronate or hyalorun, is the rare ingredient that benefits universally, with little or no side effects. The molecule soaks up water like a sponge. Applied topically, it cannot penetrate deeper into the dermis, where hyaluronic acid plays a more significant role (like collagen, its concentration diminishes with age). Still, even at the surface, we all benefit from a boost of moisture. While you can't quite consider dehydration separately from sebum imbalance—one often triggers the other—at the same time, dehydration can afflict any skin type. It goes hand in hand with dry skin, which loses moisture readily, but is peculiarly baffling on oilier skin, where dehydration aggravates shine, congestion, and sensitivity.

At the microscopic level, your skin is composed of billions of overlapping scales, flat and dehydrated and keratinized, many layers thick, rather like millefeuille. The epidermis functions nicely as a barrier, and yet it is not a seamless, uniform surface that's absolutely impenetrable. To fill in the minute cracks, through which pathogens can invade, the skin forms an emulsion of sweat and sebum known as the acid mantle. Though the acid mantle doesn't sound glamourous, one of its primary functions, to prevent moisture loss, is what every moisturizer is designed to mimic. Some dehydration is a natural consequence of evaporation, but in these days of modern hygiene, we interfere with the skin's natural processes. Even hot water strips the acid mantle, much less a highly alkali surfactant, which leaves your skin feeling "squeaky clean", i.e. bereft of all moisture, all sebum, all dirt, all makeup, everything good and bad. When dehydration becomes chronic, nothing works properly. Moisturizers will sit on the surface, a greasy slime that refuses to absorb. Dead skin cells will build up into flakes and dullness, or, in the presence of oil, form blocked pores. Dehydrated skin also tends to be sensitive, lacking the resilience to recover from damage (and remember, aging is fundamentally the accumulation of damage), and yet, stupidly unresponsive to treatments, because without water, active ingredients don't perform well. Since we cannot give up washing altogether, we must reintroduce, artificially, moisture back into our skin.




How to apply softener properly: pat, pat, pat for maximum absorption.
This is not a toner, don't swipe with a cotton pad.


There are other humectants (molecules that attract water)—glycerin, butylene glycol, prolyene glycol, xlyitol, malitol, sodium PCA—but none are as hygroscopic as hyaluronic acid. EDIT: According to Colin's Beauty Pages: "I have yet to see a compelling demonstration that hyaluronic acid has any real benefits over glycerin for the end user." This sounds fine to me; I only know what I know as a consumer, so it seems likely that in spite of my buying into the hype over hyaluronic acid, they are comparable in efficacy. I will say I don't care for the sticky texture of glycerin.) Applied topically, hyaluronic acid draws moisture deeper into the epidermis. Sometimes it's featured in a moisturizer, where it enhances absorption, sometimes even lending a plumping effect. But its benefits are maximized in a softener, which is essentially a hyaluronic-acid solution, first developed by Shiseido and marketed as Eudermine. Its consistency may resemble a toner, but more accurately, a softener is a pre-moisturizer, to boost hydration. It saturates the skin with hyaluronic acid, over which you may layer, in Asian skincare parlance, an emulsion. The richness of the emulsion depends entirely on your skin type; very oily skin, especially in a humid climate, may require no moisturizer at all, whereas on my dry skin, I even layer an oil on top of the emulsion. If dehydration is severe, then a softener alone may be inadequate, and you may want to add a serum, like SK II Facial Treatment Repair C ($160) or Malin + Goetz Replenishing Face Serum ($68), for extra hyaluronic acid, or augment with the hydration with a little gentle exfoliation, since it's more difficult for skincare to penetrate thicker skin. Keep in mind that it will take some time, a few weeks at least, before you'll see dehydration lifting away, because the top layers may be too damaged to salvage.

The main drawback to hyaluronic acid is its texture; it can be quite sticky. And while it is a common ingredient, and not a very expensive one, Asian brands rely so heavily on hyaluronic acid that the Western market seems void of viable, economical options. A softener like Guerlain Super Aqua Lotion ($48) is decidedly a luxury purchase; in Asia, softeners and hyaluronic-acid serums are easy to find at the $10-20 range. Also, though hyaluronic acid will not harm any one's skin (I believe?), its effects are not particularly dramatic. If you're only slightly dehydrated, you'll notice an improvement; if dehydration is more severe, often you need to augment other ingredients, to calm the attendant symptoms.

Labels: guerlain, hadalabo, malin + goetz, on the label, shiseido, sk ii
3/19/2011 [5]
Bestsellers: Rapidlash
by Dain
I'll always take a gamble with my lashes; they're too feeble that it hardly matters. I've had extensions, perms, and conditioning treatments, so it was only a matter of time before I attempted a prostaglandin growth serum.

Some considerable controversy surrounds lash growth serums. The longterm side effects of prostaglandins—at present, there is some complaint about irritation and change in iris color—are unknown. A formula without this problematic ingredient, such as L'Oréal's, does not stimulate growth but merely conditions the lash. Results are slow in coming; it takes a few months of faithful nightly application, as the growth cycle of each eyelash needs to reach completion before you start seeing the long lashes promised by the product. And almost all of them are expensive, usually around $100. At $49.99, and frequently discounted, Rapidlash offers a more attractive entrypoint.
water, rhizobian gum, sodium hyaluronate, butylene glycol, hydroxyethylcellulose, biotin, panthenol, pantethine, hydrolyzed glycosaminoglycans, allantoin, pumpkin seed extract, sea water, dipotassium glycyrrizate, alcohol denat (and) isopropyl cloprostenate, octapeptide-2, copper tripeptide-1, glycerin, soybean oil, phosphatidylcholine, polypeptide-23, phenoxyethylene, chlorphenisen, sorbic acid.
The formula is powered by isopropyl cloprostenate, with panthenol, allantoin, biotin, and peptides thrown in for good measure, reputed to contribute to lash condition and growth. It is a clear gel—don't apply too much as it dries with a residue—which you apply to the base of the lashes, where growth occurs.z The applicator is a fine, pointed script brush, not unlike liquid eyeliner, which I find more difficult to manipulate compared to the felted version L'Oréal offers. The first few trials, I encountered some irritation and redness, so I apply every few days instead of daily, though all side effects have since disappeared. Results are slow to appear; my theory is, the lashes need to first complete their cycle before the new, prostaglandin-powered long lashes grow in, a process that takes two to three months. In the first month, I saw an incremental but definite difference in length, none in thickness, and my lashes were curlier than heretofore.



There's definitely a millimeter or two extra growth, more dramatic in real life than on camera.


However, I found could not keep it up. At least, not with the kind of consistency required for maximum results. Whenever I use it, I wake up with irritated and bloodshot eyes. I may try again, but for now, it's not worth the trouble.

Labels: bestsellers, rapidlash
3/14/2011 [1]
Culture Notes: Social Commentary
by Dain
Mad Men

What makes Mad Men so compelling is a carefully orchestrated tension between content and judgement: for the most authentic representation of the 60s, Matthew Weiner and his crew go to great lengths, but the audience views the show from a lens firmly ensconced in the 21st century. We see the cracks forming, the way that history will influence the characters' lives, who will move forward and who will be left behind, and most of all, what has changed and what hasn't. When we watch the Belle Jolie focus group*, all the superficial trapping (the style, the props, the behaviors) are significantly different from our own time, but human relationships remain essentially the same: women on display, men watching, a theme Joan underscores with her quite conscious maneuver. Meanwhile, Peggy's thinking...

City of God


There is no such thing as art that isn't about the human condition (regardless of subject matter), but the documentary, if I may call City of God as one, declares its interest openly, taking us to the favelas of Brazil, where poverty and squalor breeds an immensity of casual violence, punctuated by moments of ephemeral beauty. Sometimes, documentaries have a tinge of exploitation behind them, but City of God isn't asking for pity. Sorry about the subtitles; you don't need them.

Pride & Prejudice (1995)


Fidelity is not a known characteristic of literary adaptations. A novel takes its time, sometimes lingering over intricacies between words, too sprawling to be compressed in its entirety into a script, so the screenwriter must make his own choices. On rare occasions, say Fight Club or Gone With The Wind, the movie may even eclipse the original. Still, when a film manages the happy feat of realizing the novel's nuances truthfully, everyone's pleased: Colin Firth and Jennifer Ehle do their utmost to convey their characters' complex and constantly shifting emotions, though so little is expressed openly, and Andrew Davies has a full six hours in which to breathe.

Stalag 17


In such a collaborative industry, where self-contained communities work towards a common goal, film (and by extension, theatre and television) is poised to explore group dynamics better than literature or painting. No genre demonstrates this quality better than the ensemble cast; some movies are celebrity vehicles, but if the film is intended to take you into a narrowly defined, sometimes even claustrophobic (a single barracks of American airmen in a German prison camp during WWII), social niche unfamiliar to most of the audience, then it demands the combined talents of several performers.

American Splendor


The biopic, however, focuses solely on the task of characterization. In part, it celebrates a life richly lived, in its quest for self-awareness and fulfillment (Pekar passed away last year), but it is no less driven by the uneasy realization that you can never truly know another person. American Splendor is highly conscious of this difficulty. Time and time again, the film references the many ways Harvey Pekar has "turned himself into a comic hero", to which Giamatti's Pekar ("who looks like nothing like [me]", Pekar comments dryly) responds, "ordinary life is pretty complex stuff": how different artists draw him, the discomfort provoked by going to opening night of a play based on his life, going on TV and made a buffoon by Letterman, and this film, "god only knows how I'll feel when this movie comes out", Pekar muses, spliced with interviews with their real-life subjects.

* Speaking of Mad Men and lipstick, I very gratefully attribute fashion's current fascination with Proper Lipstick to this show. Hooray, nude glosses are finally dated!

Labels: american splendor, city of god, culture notes, mad men, pride and prejudice, stalag 17
3/09/2011 [0]
Beauty Notes: Second Coming (Dain)
by Dain
You might be surprised what you can live without. Some things you buy because they're shiny and new, because they're limited edition and you'd better get it before it's gone, or because it's trendiest shade out there now. But there's always a core of reliable favorites, that if lost you'd strive to find again. So here's the challenge:
#1 You've lost everything. Everything. In some unspecified catastrophe. How would you replenish your stash?
#2 Fortunately, you're not starting entirely from scratch. You've got the advantage of experience: you already know what works and what doesn't, more or less. It's ok if you're still looking. Who isn't?
#3 Don't list anything you wouldn't sincerely buy, without good reason. You can use it as an opportunity to switch to something new, if you're bored or have always wanted it, or reaffirm an old favorite. And the products you choose have to be available to you (internet is ok): nothing discontinued, limited edition, imaginary, or custom-purchased from abroad. Be realistic.
#4 This isn't necessarily your dream stash, just an exercise in cutting dead weight.
SKIN
There isn't much I would change about my current routine. It's not as streamlined as I would like, but on dry skin it is necessary to layer moisturizers properly, a variation off Asian skincare. First, a softener, to saturate my skin with hyaluronic acid; it blasts away dehydration, a real performance-enhancer for whatever comes next, without that barrier of parched dead skin in the way. Outside of Asia, Shiseido is the primary source for softeners; the most luxurious is Eudermine.

Now that my skin is primed, it's time for a rich emulsion: I'm enamoured with Tata Harper Rejuvenating Serum ($150), which boasts 29 actives to "feed lackluster skin and make it bloom". It's well worth the extravagance. Then, a blend of nourishing plant oils, an emollient barrier to lock in the hydration. You can't apply oils neat on dry skin—they just sit uselessly on top of dehydration—but they are brilliant for enriching emulsions. For the first winter in a long while, I haven't used a heavy cream, layering an oil allows me to adjust the Rejuvenating Serum to my dry skin. At the moment, I'm using the Replenishing Nutrient Complex ($45), but I'd probably cast about for less expensive alternatives. On a hot summer's day, I'd skip straight to sunscreen instead of this elaborate ritual, something hydrating but elegantly textured, like Shiseido Urban Environment UV Protection Cream SPF 35 PA+++ ($30).



For cleanser, I also love the Regenerating Cleanser ($75) from Tata Harper. It purifies the pores of debris, leaving your skin looking so fresh, and yet so mild and creamy it never strips. The cleanser works in gorgeous synergy with the restorative properties of the serum. For heavy eye makeup, nothing's equal to Bioderma: gentle but thorough.

BASE


I look ill without some color; a cream blush is the easiest way to add a glow, no brushes necessary, plus I'm not half so loyal to any powder blush (I'd pick up Chanel Fuschia Tweed out of curiosity): Becca Wild Orchid ($30) is such a reliable favorite I've lost count of how many I've owned. I've come close, but a satisfactory undereye concealer hasn't yet hoved into view. So I might try Sensai Triple Touch Compact ($55), with everything I need in one compact (I don't wear foundation). From experience with Lunasol (but not Sensai), I find Kanebo bases to be excellent, so why not? Like concealer, the ideal brow filler eludes me. MAC Eye Brows ($15) might have a brown ashy enough for me. I don't need a fancy mascara; Cover Girl Lash Blast ($8) will do nicely.

LIPS
My lips desaturate everything, so I favor quite pigmented lipsticks, mostly within the narrow range between cool pink to red to rose-plum, quite flushed, blood-based colors that emphasize my pink undertones and soften the yellow. I can manage hints of coral, if properly tempered with red or pink, but beiges, browns, purples, and peaches are non-negotiable horrors.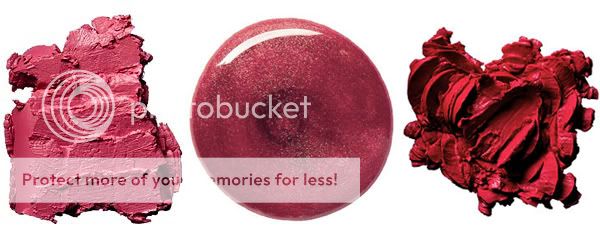 Estée Lauder Chelsea Rose ($21) is the sweetest good-girl pink, the closest I can get to a creamy nude; it pretty much matches my blush, Wild Orchid. Normally, gold packaging hits the absolute rock bottom in bad taste, but I quite like the old-fashioned appeal of Estée Lauder Signature Lipsticks. For a touch more sophistication, NARS Gothika ($24) is a burnished berry-rose, quite a serious color, but the gloss sheers it down just enough so that my natural lip tone shows through. A redcurrant like Chanel Sexy Rouge Allure ($30), a softly shimmered pink-red, is my perfect everyday red. I almost picked Shiseido Salon Perfect Rouge instead, still a redcurrant, but without the shimmer. I'd be hard-pressed to decide between the two.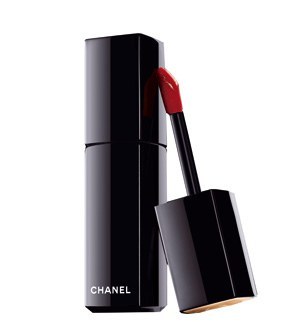 Of late, dramatic lips means retro shades—60s corals, 50s reds, 70s concealer-beiges, 20s burgundies, 90s browns, 80s magentas—only updated in modern textures. Though classic shades, the hothouse coral of Lancôme Posh Pink ($22) is a silken nouveau matte, while the fantastically rich, lustrous cherry of Chanel Dragon Rouge Allure Lacque ($32) is a supersaturated gloss. Dragon needs a matte base, but unfortunately, Shu Uemura RD 178M is not available in the United States. For that matter, I wish Estée Lauder Orchid Dream Pure Color Gloss Stick weren't limited edition—such a fresh way to wear the 80s magenta.

EYES


I like Laura Mercier eyeshadows ($22): the pigments are extra fine. They may seem dull and unpromising in the pan, but come to life on your skin, for the kind of naturalistic enhancement that's the Mercier ethos. Unlike the harsh frost of most highlights, Stellar, a silvered cream, only adds a gentle touch of light. Almost black, Deep Night provides intensity at the lashline, with enough navy to brighten my dark brown eyes.



My eyes don't demand complicated techniques; I collect fun shadows because they're pretty, but it's the boring everyday neutrals like Stellar and Deep Night I'd miss. There's one exception; my skin desaturates pigment on contact, so a cool pastel lilac like Chanel Lavande ($30) wears like a softly tinted grey on my lids. Otherwise, I resort to eyeliner for drama on the eyes. As I can't reference the Pearlglides (bloody MAC!), I think Laura Mercier Eye Kohls ($19) boast a creamy formula and a good selection of colors. Blues always look great against my coloring, so a sea blue like Black Turquoise is a no brainer. A close doppelgänger for the original MAC Teddy, Brown Copper is the richest of browns, a stylized smear of dirt (the definition of a smoky eye). I might add Purple Sapphire for fun.

Tools are straightforward: Hakuhodo Kokutan WM (basic sable shadow) and SL (liner), Shu Uemura Eye Lash Curler, and slanted tweezers.

PERFUME


Perfume belongs for me in the realm of appreciation; it's not particularly important that my bottle of Cuir de Russie parfum collect dust, whereas I sometimes wonder why I keep buying variations on the same shade of lipstick. When it comes to use, I'm a serial monogamist—I use one exclusively for months, then pick up a new habit—I like how perfume marks stretches of time, imprinting my life with an indelible olfactory memory. There are a handful I'd continue to repurchase till the end of time, however, simply because I will always love them: Mitsouko, Après L'Ondée, Chamade, Opium, and Carnal Flower. The last, a tuberose soliflore, doesn't necessarily have to be Frédéric Malle, but I cannot name Tubereuse Criminelle for the purposes of this exercise.

Labels: beauty notes, becca, bioderma, chanel, estee lauder, frederic malle, guerlain, hakuhodo, kanebo, lancome, laura mercier, nars, shiseido, shu uemura, tata harper, ysl
3/03/2011 [6]
Beauty Notes: Second Coming (Anne)
by Anne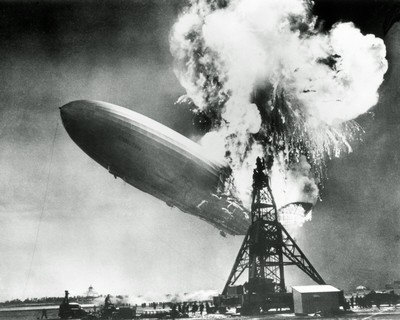 I should feel bad about having lost my entire stash of makeup, especially considering how much money has literally gone up in smoke (or down the drain, take your pick of natural disasters) but I suspect I will instead feel secretly relieved.

I have always wanted to have a stash that can be wholly contained in one compact makeup bag, easily portable and tightly edited.There is a silver lining to every cloud, and such a catastrophe would be an excuse to finally cast off all those white elephants—that I couldn't bring myself to throw away but wouldn't miss if they were to be gone—as well as to acquire those few products I couldn't bring myself to buy, because I couldn't justify buying something that I already have in my stash, however superior in quality and utility.

Skincare

I have and like DHC Cleansing Oil, good against bulletproof makeup, but it has a tendency to clog pores. Bioderma Cr&eacutealine is kinder to pores, hydrating and soothing overheated, tired skin at the end of the day—especially in summer— while it cleanses away quotidian grime and makeup. It's not really a lightweight product, despite its gentleness; you might be surprised at what you can get off with it, and I highly suspect that I'll not need anything more heavy-duty, considering I don't wear spackle.


I'm not really a skincare fanatic, I'm just happy to find cheap products that work. The Face Shop has the best skincare for value, in my opinion, of the Korean "road shop" brands, and despite its ridiculous gimmicky name, the Marine Stem Cell Toner pampers and cushions my perpetually dehydrated skin with its slippery texture rich in hyaluronic acids and other hydrating agents, so I'm sticking with it.


Moisturizers are tricky, especially since one often needs different formulations for each season. I'm still looking, though I refuse to pay for anything higher-end than Kiehl's, which I am eyeing next but not completely decided on. If not, I'll default to matching moisturizer from TFS, which forms a reasonably good barrier to seal in the moisture provided by the toner.

Thick, scentless and yellow, with a waxy consistency,
Kiehl's Ultimate Hand Salve looks and feels like a heavy-duty product, one that you might expect to instantly soften chapped, raw, unhappy hands... but might take you by surprise when it absorbs rapidly and completely, leaving behind no messy residue.
Face
I would guess that Chanel Vitalumiere contains some unique blend of silicones that is especially adept at smoothing over uneven skin—my skin is fairly rough on a small scale—for a satiny finish. I might also guess that the formula works with the natural oils in my skin, rather than battling against them, transmogrifying unflattering shine into a dewy soft-focus glow, but that is just a guess. All I really know is that this product works such wonders on my skin, I am tempted to blame witchcraft rather than science for actually tempting me to fork over money for a Chanel foundation: horrifyingly expensive, not to mention I secretly dislike the interlocking C's.


Vichy NormaTeint Anti-Imperfections is really a very matte-finish foundation (for acne-prone skin, if anyone is interested), but the sparse color selection, the fine powdery texture when blended out, and the lasting power like glue make it a better concealer in my opinion, especially in the yellower shades,for everything from undereye circles to ruddy acne scars.


I admit I'm probably selling out here, as I concede that I prefer to keep my skin as light as possible—any darker, and my olive undertones ensure that I look muddy, or even ill—so sunscreen is a requirement. Shiseido Anessa fulfills all my requirements for a sunscreen—high SPF, broad-spectrum protection, and meaning it when it says "waterproof" on the label—in addition to serving as a mattifying base in summer that actually makes my skin look better by taking down a bit of the heated flush and oily shine that plague me around that time of year. In fact, I don't really need the excuse a natural disaster would provide to justify buying this product, since I have nothing comparably useful in my stash. This is an Asia-exclusive, but I am taking the liberty of including it, since it is quite easily available to me, at least.


The point of a blush is to replicate a natural rush of blood to the cheeks: for this reason, it is crucial to properly match a blush to the color of the skin. On me, I've never met the color that performs like the bruised mauve of NARS Sin: my guess is that the purplish grey in it is good for neutralizing sallow olive tones, to leave behind only a faintly visible flush of rose. I've even got the hang of applying it with a finger, saving me the trouble of having to buy a brush.


I actually really like Etude House's brow pencil: a tapering wedge-shaped twist-up crayon, with a hard texture and in a wide variety of shades (who knew that such a cheapie brand would give such seemingly humble considerations as brows the attention they really deserve). With a product like this, I honestly don't see the need to seek out something more expensive.
Eyes
I scoff at the notion of high-end mascara (so overpriced, and you throw most of it away) but I would like to live with DiorShow for a little while: it's the only mascara I've ever liked, as opposed to "it gets the job done." I think the secret is in the fat brush with the blunt bristles spaced at extremely tight but regular intervals, coating lashes thickly enough to make an impact, yet separating each hair from each other carefully to avoid the spider effect. I would get a cheapie dupe if I could find that.


L'Oreal Extra Intense Liquid Pencil liner goes on as smoothly as the name implies, like melted chocolate, but once it sets, turns into a waxy formula that stays on and does not smear or transfer, even through a torrential crying session (as I can attest from personal experience). In brown it imparts to my eyes the depth but not the harshness of black. To be honest I'm cheating a little here, as it's easily obtained in the United States, but is nowhere to be seen in Korea.


Finally we have come to eyeshadow! Usually the eyeshadows comprise the largest proportion of a stash, not because they are the most frequently used, but because they are the collectible action figures of the makeup world, coming in infinite and infinitely attractive variations and serving little practical purpose whatsoever. (Though, don't take my word for it, I'm an Asian for whom eyeshadow doesn't do much and who is consequently bitter about the fact.) So when paring down a stash, it makes sense to cut away at the eyeshadow collection first. For now, I will only buy two: Laura Mercier Sandstone (a peachy fine bone in a satin finish that imparts an imperceptible glow to skin, not shown) and MAC Shale (an analogue of taupe hovering between silvery grey and sheer lavender, more flattering for my cool and light olive tones than a true brown-based taupe).
Lips
Guerlain Kiss Kiss Essence de Gloss, in 421 Grenat for me, may be the classiest lip gloss that I know of. Now, if someone would please do something about that stupid bling packaging?


I'd like a good everyday matte rose lipstick for professional settings... but what?
Labels: annick goutal, beauty notes, bioderma, chanel, christian dior, etude house, guerlain, hermes, kiehl's, l'occitane, l'oreal, laura mercier, mac, nars, shiseido, the face shop, vichy
3/03/2011 [0]
Subscribe to
Posts [Atom]. Or
follow on bloglovin'. If
you'd like to contact Dain,
feel free to email me.
I'm also on Pinterest.
Features

The Mnemonic Sense
Most Wanted
The Beauty Primer
Lookbook
Bestsellers
Consumer Diaries
Closet Confidential
On The Label
Beauty Notebook
The Hit List
Color Me In
The Makeup Artist
Wedding Bells
Globe Trotter
Desert Island
perfume notes
beauty notes
fashion notes
culture notes
minimalism
chypre arc
floral arc
fresh arc
masculines arc
gourmands
& orientals arc
Archives

August 2008
September 2008
October 2008
November 2008
December 2008
January 2009
February 2009
March 2009
April 2009
May 2009
June 2009
July 2009
August 2009
September 2009
October 2009
November 2009
December 2009
January 2010
February 2010
March 2010
April 2010
May 2010
June 2010
August 2010
September 2010
October 2010
November 2010
December 2010
January 2011
February 2011
March 2011
April 2011
May 2011
June 2011
July 2011
August 2011
September 2011
October 2011
November 2011
December 2011
January 2012
February 2012
April 2012
May 2012
June 2012
July 2012
August 2012
September 2012
October 2012
November 2012
December 2012
January 2013
February 2013
March 2013
June 2013
July 2013
Images

Photobucket