Announcements
If you're new to this blog, then read our guides to the basics: Skin (Part I), Skin (Part II), The Supernatural, Color Theory I, Color Theory II, Eyes, and Brushes.

Also, check out the blogsale.
Contents
· Beauty Notes: Biting the Hand that Feeds You

Favored

Art Tattler
the glamourai
The Non-Blonde
Perfume Shrine
Lisa Eldridge
Garance Doré
Smitten Kitchen
Into The Gloss
Grain de Musc
Lacquerized
Res Pulchrae
Drivel About Frivol
The Selfish Seamstress
Killer Colours
Bois de Jasmin
Glossed In Translation
Jak and Jil
Toto Kaelo
Worship at the House of Blues
I Smell Therefore I Am
Food Wishes
The Natural Haven
Messy Wands
1000 Fragrances
Moving Image Source
Wondegondigo
The Emperor's Old Clothes
M. Guerlain
Colin's Beauty Pages
Barney's jewelry department
Parfümrien
loodie loodie loodie
The Straight Dope
Sea of Shoes
London Makeup Girl
Sakecat's Scent Project
Asian Models
Ratzilla Cosme
Smart Skincare
Illustrated Obscurity
A.V. Club
Tom & Lorenzo: Mad Style
Eiderdown Press
Beauty and the Bullshit
La Garçonne
Flame Warriors
Everyday Beauty
Fashion Gone Rogue
Now Smell This
Dempeaux
Fashionista
The Cut
A Fevered Dictation
Nathan Branch
101 Cookbooks
Beauty Notes: Biting the Hand that Feeds You
by Li Wen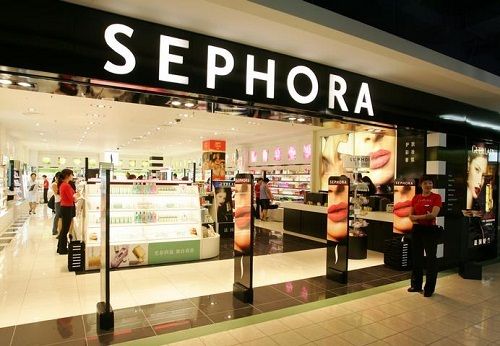 Urban Decay has decided to make its products available in China. With just one press statement, which attempts to reconcile this business decision and its brand image, Urban Decay has managed to both anger its existing customer base (those opposed to animal testing) and insult the Chinese market that it is trying to court.

You can read the full statement at Temptalia, but here are some choice bits (emphases mine):

"[W]e believe that change cannot and will not happen by outside pressure alone in a closed market. Change can only happen from within. When we enter the Chinese market, we will do our part to help make those changes.
"When we were considering expanding into China, a group of marketing consultants told us to remove the section of our company history that describes our crusade against animal testing. "It doesn't mean anything to the Chinese beauty customer," they said. Of course, we refused. Our "no animal testing" policy is part of who we are, and has been since day one. The news that animal issues don't even register with the average Chinese consumer was one of the biggest factors in our decision to go there. During Urban Decay's infancy, we worked hard to inform consumers about animal rights in the United States and Europe. The battleground for animal rights is now in China, and we want to be there to encourage dialogue and provoke change.
"We also hope to shed some light on women's rights issues in China. As a company that caters to a female customer, this is extremely important to us. For one thing, going into China is a way for us to advance women into important professional positions. We will help grow the cosmetics industry, which primarily employs and creates career paths for women. Although workers' employment rights are a relatively new concept there, progress has been made partially because of pressure from businesses, consumers, and advocacy groups from other countries. Based on this, our belief is that both an outside force and inside pressure for change can result in helping transform both the importance of women and animal testing policies in China. And more importantly, we hope to influence the perspective of the citizens on both of these issues.
"If we don't go to China, other companies without our beliefs will, and the culture will never change."
When you strip it down, their argument basically is this:

1. Chinese consumers are living in a moral vacuum and need to be educated re. enlightened values like animal/women's/workers'/[insert your own cause] rights by a socially responsible company (which we are, really) operating within the country's own boundaries. So actually, we're doing this for the Chinese people's own good.
2. Of course, we're also in it to make money. We hope to convince you of the rightness of our decision, but if you don't like it, then you can take your business elsewhere.
When China goes to Africa to make money, it doesn't (try to) dress it up as being "for Africa's own good", like they're in it for humanitarian purposes. And it's worth noting that most cosmetic brands do not normally feel compelled to make a press statement like this one from Urban Decay.

China's market in cosmetics is huge and growing; according to the Li & Fung Research Centre, in 2011 it was valued at more than $17.3 billion in retail sales, a 18.7% increase on the previous year's. I think I prefer a company that is honest about its profit motivations, rather than one that tries to have its cake (shiny, youthful, "nontraditional" brand image) and eat it too.

Update (June 8): Since that press release was made, Urban Decay has lost its Leaping Bunny certification and been removed from PETA's list of cruelty-free companies.

Labels: animal testing, beauty notes, china, corporate social responsibility, urban decay
6/06/2012 [12]
Subscribe to
Posts [Atom]. Or
follow on bloglovin'. If
you'd like to contact Dain,
feel free to email me.
I'm also on Pinterest.
Features

The Mnemonic Sense
Most Wanted
The Beauty Primer
Lookbook
Bestsellers
Consumer Diaries
Closet Confidential
On The Label
Beauty Notebook
The Hit List
Color Me In
The Makeup Artist
Wedding Bells
Globe Trotter
Desert Island
perfume notes
beauty notes
fashion notes
culture notes
minimalism
chypre arc
floral arc
fresh arc
masculines arc
gourmands
& orientals arc
Archives

August 2008
September 2008
October 2008
November 2008
December 2008
January 2009
February 2009
March 2009
April 2009
May 2009
June 2009
July 2009
August 2009
September 2009
October 2009
November 2009
December 2009
January 2010
February 2010
March 2010
April 2010
May 2010
August 2010
November 2010
December 2010
January 2011
March 2011
August 2011
September 2011
October 2011
November 2011
December 2011
January 2012
February 2012
June 2012
July 2012
August 2012
September 2012
October 2012
December 2012
January 2013
February 2013
March 2013
June 2013
July 2013
Images

Photobucket