Announcements
If you're new to this blog, then read our guides to the basics: Skin (Part I), Skin (Part II), The Supernatural, Color Theory I, Color Theory II, Eyes, and Brushes.

Also, check out the blogsale.
Contents
· The Makeup Artist: Laura Mercier

· Culture Notes: Arugula, Radicchio, Blue Cheese, & Apricot Salad

· Perfume Notes: Christian Dior Diorella

· Beauty Notebook: Acure Organics

· Beauty Notes: Chikuhodo Z2

· Beauty Notes: Biting the Hand that Feeds You

Favored

Art Tattler
the glamourai
The Non-Blonde
Perfume Shrine
Lisa Eldridge
Garance Doré
Smitten Kitchen
Into The Gloss
Grain de Musc
Lacquerized
Res Pulchrae
Drivel About Frivol
The Selfish Seamstress
Killer Colours
Bois de Jasmin
Glossed In Translation
Jak and Jil
Toto Kaelo
Worship at the House of Blues
I Smell Therefore I Am
Food Wishes
The Natural Haven
Messy Wands
1000 Fragrances
Moving Image Source
Wondegondigo
The Emperor's Old Clothes
M. Guerlain
Colin's Beauty Pages
Barney's jewelry department
Parfümrien
loodie loodie loodie
The Straight Dope
Sea of Shoes
London Makeup Girl
Sakecat's Scent Project
Asian Models
Ratzilla Cosme
Smart Skincare
Illustrated Obscurity
A.V. Club
Tom & Lorenzo: Mad Style
Eiderdown Press
Beauty and the Bullshit
La Garçonne
Flame Warriors
Everyday Beauty
Fashion Gone Rogue
Now Smell This
Dempeaux
Fashionista
The Cut
A Fevered Dictation
Nathan Branch
101 Cookbooks
The Makeup Artist: Laura Mercier
by Dain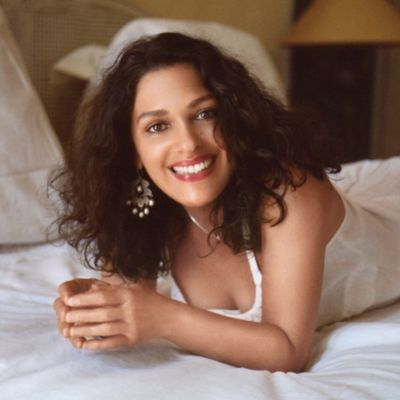 There is this great moment in The Women, when Mrs. Moorehead comforts her daughter, who's just found out about her unfaithful husband: "He's not tired of you, he's tired of himself. When we get tired of ourselves, we go shopping. We redecorate the house. Men never think of something so simple. They want to see themselves differently in the mirror of another woman's eyes." Whether this is true of cheaters in general, I don't know, but this is certainly the reason why women (and men) go shopping: the promise that you will see yourself differently in the mirror, trying on and discarding personalities, all at the swipe of a credit card.

There is one style, however, that the beauty enthusiast always has in her arsenal: the natural look. It may seem like nothing at all, the safe option that millions fall back on for work and school every day, those dreary bland bestsellers In Style hawks year after year. No matter. Naturalism is still the most fundamental form of makeup, the purest treatment of the face as a canvas. Good makeup is about the face. Even the most extreme editorial look is conscious of the face and which 'rules' can be broken. Indeed, makeup artists are evaluated by the seamless perfection of their 'zero face', as it is known in the industry, and perhaps none is more famous for hers than Laura Mercier.

Mercier was born a shy child, the "ugliest of ducklings", whose dream was to paint. She trained at the venerable, highly disciplined Carita school in Paris, the protegée of Thibault Vabre, then moving to New York in 1985 to help launch American Elle, landing all the major contracts, before becoming the favored makeup artist of Steven Meisel. Meisel's shoots were grueling, but subsuming herself to his vision cultivated an extreme professionalism in Mercier: "a make-up artist... [has] no ego, it's not about me" ("About Face", 2009). This is closer to the reality of the makeup artist, by nature a backstage profession, than we realize: it's about the person in the chair.



The iconic cover inaugarating the great Liz Tilberis as editor-in-chief of Bazaar, September 1992.


It is no wonder that Mercier is so closely identified with naturalism. When she launched her eponymous brand 1996, she explained, "this is not an aggressive line... Everything is subtle. It's like a fine screen for the face that puts your features into soft focus." ("Cover Girl", Vogue April 1996). Though Mercier has drama in her repertoire, her makeup never outshines the face. Instead, it contributes to impact of the image as a whole. "To me, beauty is not perfection—beauty is personality" (Glamour, December 2006). There is a keen sensitivity to the demands of the face, the photographer, the light, the textures and tones of the pigments—never her ego as a makeup artist—so that every stroke of the brush becomes part of a conscious strategy. Attention to technique separates the professional from the amateurs. Whether the look is bold or soft is not so much the issue: good makeup is about the face.

Subtlety is not to everyone's taste. Nevertheless, naturalism is a necessary skill for everyone to master, because it informs all other styles of makeup, and due credit should be given to the challenge it presents. It is surprisingly easy to make a misstep. Though many brands offer smooth textures and cleverly arranged palettes to ease the process, there are no true shortcuts. The deft execution of naturalism requires an experienced eye, a series of thoughtful, minute adjustments that bring out the features unique to each face. The more meticulous you are, the better the outcome.

For those who requested it, a more permanent link to "Well Groomed", an interview with Laura Mercier from Allure May 1998. Thank you for your patience while I wrote the rest, even if it did take a whole month.



Click to enlarge.


Even with a beautiful model, Mercier microscopic inspection of Braitman's face is very calculated. There is absolutely no theatre, and the skin is natural rather than perfect, with Braitman's pores and wrinkles left intact. In Mercier's deft hands, which developed their technique before aggressive digital retouching became commonplace, the illusion of a makeup-free face isn't broken until she does so deliberately, in the third, most finished look. It struck me so strongly at the time, this idea that editing is the most important—not product—that sometimes makeup can be as much about restraint as expression. I still believe it.

CREDITS
Most of these scans were shamelessly pilfered from ellastica, whose now defunct blog is much missed.

Labels: laura mercier, the makeup artist
6/30/2012 [10]
Culture Notes: Arugula, Radicchio, Blue Cheese, & Apricot Salad
by Dain

Loosely adapted from a Mindy Fox salad Li Wen sent us, this recipe is exactly as the name implies: very simple. The balance of flavors pairs especially well with steak, and makes an easy dinner seem like it required much more effort.
two cups of arugula
⅓ a head of raddicchio, thinly sliced (it preserves relatively well)
⅓ a cup of crumbled blue cheese
two apricots, peeled and sliced

1 ½ tbsp raspberry vinegar
1 ½ tbsp olive oil
dash of pepper
If you only have balsamic vinegar, a little maple syrup enhances the sweetness of the apricots. You can, of course, use any fruit you want: pear, strawberry (might be excellent with chèvre), mandarin orange, or even avocado. Because the apricot and blue cheese are quite moist, and therefore heavy, toss carefully in a larger-than-necessary bowl, or the arugula tends to snap and bruise—as you see, above.

Labels: culture notes
6/26/2012 [6]
Perfume Notes: Christian Dior Diorella
by Dain

Johannes Vermeer, The Love Letter (1669-1670)


In an interview with Basenotes, Michael Edwards was asked the dread question, to name his favorite perfumes. But his first answer, so ready and immediate, had to be reflexive: Eau Sauvage, "for its miracle of balance". Somehow it's telling that this historian of perfumes, whose Fragrance Wheel is still the best classification available, would choose a Roudnitska. You have to marvel at a composition that does not age; even in 2012, Eau Sauvage is infinitely wearable.

Refinement is the hallmark of Roudnitska's style. Though hardly the first to find elegance in simplicity, he translated the idea into fragrance in an authoritative way. None of his are perfumes particularly showy. Even Diorissimo (1956) feels like an exercise in restraint compared to, say, Fracas (1948), or even further back, the labyrinthine L'Heure Bleue (1912). Perhaps no other nose is so strongly identified with the progression towards naïveté in 20th century perfumery, with all the technique hidden behind a seamless façade. So subtle, in fact, I went through several decants of Diorella, catching only vague whispers of citrus and moss, before I could fathom the conversation. Exploring his work is akin to reading poetry: his compositions are terse and follow a highly specific internal language, so that you must familiarize yourself with his œvre before you can approach the individual pieces.


Diorella features Roudnitska's characteristic accords of bitter herbs, tart citrus, early fruits, and shimmering hedione, layered over a drydown of musk and oakmoss. It's still quite mannered, a formula polished with infinite care, but very streamlined.

Beyond the image of simplicity it projects, however, Diorella is surprisingly complex. Every time you wear it, you detect something new, the notes connect in strange and unexpected ways. There's a trace of galbanum, for example—just a touch. It enhances the piquancy of the bergamot and lemon and echoes the verdancy of the oakmoss. To jasmine, already luminous with a dose of hedione, the galbanum adds a damp green quality that shifts it closer to honeysuckle. Then, there's Diorella's most central aromachemical, the aldehyde C14, often described as "peachy". It's not an edible peach. Your nose finds none of the succulence of a summer ripe fruit, but something more abstract, which the bitter-animalic galbanum is there to underscore: the queer rubbery tartness of unripe skin (bitter) and hints of rotting fruit (animalic). Diorella is one of the most structurally beautiful things you can imagine; no matter the angle of approach, each component exists in perfect symbiosis with the whole.

The current formulation, as expected, has a dissappointingly anesthetized drydown. Roudnitska liked simplicity, not necessarily cleanliness. Still, Diorella remains a great fragrance, somewhat sharper on the citrus now, but true to that heart of sheer florals and fruit. It's the fragrance I reach for when I don't know what will please, because Diorella is always polite and well spoken: good manners in a bottle.

OTHER REVIEWS
Perfume Shrine
Yesterday's Perfume
Olfactoria's Travels
The Non-Blonde
Now Smell This
Basenotes
Makeupalley
Fragrantica

* I keep meaning to, but have not yet tried Eau d'Hermès.

Labels: christian dior, edmond roudnitska, johannes vermeer, perfume notes, slim keith
6/21/2012 [2]
Beauty Notebook: Acure Organics
by Dain
Magpie that I am, I always flit back and forth between skincare's two memes: high-maintenance regimens, with multiple steps and targeted actives, usually quite expensive, versus the simple-is-better school, which holds that utilitarian basics form the ideal skincare routine. Rarely do the twain ever meet. Well, that's exactly what you get with Acure Organics. These are reliable basics at accessible prices, with powerhouse ingredients behind them for those who want more excitement. Instead of water, Acure uses their proprietary Curoxidant Blend, a cocktail of botanical extracts, chosen specifically for their rich antioxidant content:
Açai fights infections, high in omega fatty acids and anthocyanins

Known for its strong anti-inflammatory properties, pomegranate stimulates keratinocyte proliferation, according to a study by the University of Michigan Medical School (February 2006, Journal of Ethnopharmacology), promoting regeneration and strengthening of the epidermis. Also a source of Conjugated Linoleic Acid.

Blackberry is rich in tannins, gallic acid, and vitamin C.

The rosehip is one of the most powerful sources of vitamin c. Also high in vitamins A, D, E, flavonoids, and lycopene.

The red tea, rooibos also makes an effective antioxidant in skincare due to its anti-inflammatory abilities.
This information was paraphrased from Acure's website. Instead of water, Acure's formulations all use the Curoxidant Blend. It's a thoughtful touch, to blend bases that offer that much more than oil and water. Antioxidants operate along a similar theory as sunscreen, that prevention is far better than a cure; ideally, nothing should change. The danger here, that these antioxidant-rich waters might trigger a reaction from sensitive skin, is luckily averted in my case. Into this "base", Acure adds skin-friendly emollients and humectants, such as argan oil and glycerin, and a goodly proportion of their Chlorella Growth Factor, which protects the collagen and elastin that lends skin its youthful structure.

I cannot vouch for the efficacy of Acure's actives, at least till further studies are done, but their philosophy, according their lead aesthetician, Amy Halman, is largely devoted to "nutritional supplementation to balance, heal, and regenerate the skin by supporting your skin's ability to do it all on it's own".

This is a reasonable expectation for skincare; the idea behind establishing a good routine is to maintain skin at its optimal condition. For all these fine-sounding ingredients, Acure doesn't make outrageous claims about perfecting your skin. Such a thing is not possible. Instead, these are solid products that almost everyone (except those sensitive to essential oils) can enjoy, and the non-occlusive textures are well matched to that most awkward of skin types: both sensitive and acne-prone. To me, this approach seems right in line with their modest pricing and commitment to breast-cancer research. A portion of their profits go directly to Bright Pink, in memory of founder Kristy Guerra's grandmother's ten-year battle with breast cancer. If you've ever felt the paradox of luxury pricing with socially conscious, natural brands, you might be pleased by Acure's unpretentious approach.



***



The best cleansers are negatively defined: they neither leave behind any residue nor strip your skin raw. If you forget about the product yet use it all the time, that's a good cleanser. When you've got dry skin, however, you're starting at a disadvantage, since hot water alone can dehydrate your skin. As a consequence, I'm awfully skittish around foams, but the Argan Oil + Mint Facial Cleansing Cream ($14.99) is as mild as they come. (Just be careful around the eyes. It can sting.)

Mind, it's not a true cream cleanser. Out of the bottle it resembles a thick custard, but a small amount lathered onto damp skin—it just barely foams—is sufficient for a thorough cleanse. The fragrance is strong but pleasant blend of mint and sage.
aqueous extracts of açai, blackberry, rosehips, pomegranate, calendula, chamomile, & rooibos, decyl glucoside, aloe vera juice, cocoa butter, oliveoyl PCA, sodium PCA, coconut oil, olive oil, glucono delta lactone, chlorella growth factor, cetearyl glucoside, vitamin E, potassium sorbate, argan oil, essential oils of sage, lavandin, lemongrass, & spearmint
I've flirted with decyl glucoside before and found it rather drying, but here it is sufficiently buffered by cocoa butter and safflower, coconut, and olive oils, the most minimally invasive glucoside-based cleanser I've tried. If you sit at the extremes of oily and dry, a more specialized formulation would be more appropriate, otherwise this is suited to a range of skin types from dryish to oily. Sometimes, I find myself reaching for this to clear away cleansers that aren't quite doing their office—a fair sign of reliability.

I do object to the packaging, a minor complaint. It's easy to squeeze out too much.



***



I'm always on the hunt for a good moisturizer. Because of my sensitivities, I fare best with totally inert and emollient creams, and yet I find myself lured, again and again, by gimmicks that promise to better my skin. It's rank nonsense of course, since you cannot really have a formula that's both inert and active at the same time, which is why I've never really found the one. Out of Acure's moisturizers, I picked Chlorella Growth Factor + Pomegranate Night Cream ($19.99), their most emollient. It boasts Acure's proprietary Curoxidant Blend of açai, blackberry, rosehips, pomegranate, and rooibos, and 2% Chlorella Growth Factor to stimulate the skin's own protective and healing powers.
aqueous extracts of açai, blackberry, rosehips, pomegranate, calendula, chamomile,& rooibos, apricot kernel oil, avocado oil, glycerin, sweet almond oil, glyceryl stearate, cetyl alcohol, jojoba oil, glucose, glucose oxidase & lactoperoxidase, chlorella growth factor, evening primrose oil, argan oil, St. Johnswort oil, essential oils of lavender & lemon, xanthan gum
This is a mediumweight emulsion, best for skin that tends towards dehydration rather than dryness, with a sharply medicinal lavender scent. It's moist enough to spread easily but sinks in within thirty seconds, with a hint of tackiness from the glycerin, and doesn't burden your skin with heavy emollients. Again, this is largely formulated for the middle ground of skin types. Unfortunately, it doesn't match my skin's needs in terms of texture; even when mixed with face oil, I find it quite matte for a night cream.



***



Masks really aren't my thing; I never review them. Like exfoliants and serums, I suspect they're not ideal for my skin type, but I also often pan them as slightly pointless. If they exfoliate, why not call it an exfoliant? If they moisturize, why not call it a moisturizer?

There is something immensely appealing, however, about Acure's Argan Stem Cell + CGF Cell Stimulating Facial Mask ($15.99). I can't quite put my finger on it. Is is that oddly squishy, gel texture? The sage and mint fragrance (same as the cleanser)? How it rinses off so easily with a slight lather, unlike the rough removal of many a clay mask? The attractive price point? I'm not exactly sure, but I like it. I reach for it often, just for a little something extra before I hop into the shower. It doesn't make my skin go crazy, as 'active' skincare is wont to do; it just ever-so-gently purifies and brightens the skin.
aqueous extracts of açai berry, blackberry, rosehips, pomegranate, & rooibos, aloe vera, french green clay, glycerin, sodium methyl cocoyl taurate, vegetable cellulose gum, sodium cocoyl isethionate, chlorophyll, chlorella growth factor, glucono delta lactone, cocoa butter, carageenan, seabuckthorn berry oil, ubiquinone, argan stem cells, potassium sorbate, argan oil, essential oils of sage & spearmint
***


Acure Organics is avaiable at Whole Foods, Spirit Beauty Lounge, Beautyhabit, drugstore.com, and acureorganics.com. It's also at vitacost and iherb, generally discounted.

Labels: acure organics, beauty notebook
6/15/2012 [8]
Beauty Notes: Chikuhodo Z2
by Dain
My brush collection hasn't altered significantly since I posted Desert Island: Brushes, but there's one new addition that's special enough it deserves its own post.



Can you spot it? It's the Chikuhodo Z2.

This may just be the best face brush ever made, if you take into account my preference for dense, compact brushes. Though it looks tiny—sized roughly for contouring, not blush—it's a workhorse for blushes sheer and pigmented, though you may prefer a dedicated blush brush in a more traditional shape. For my needs, I don't think I've got a brush that matches it for versatility. The secret lies in the meticulous tapering and choice of hair. Grey squirrel combines the best characteristics of blue squirrel, that downy, breath-of-air softness, and high-quality goat, they way it holds its shape while in use. This 'snap', as it is sometimes called, means that you can use just the point of the brush for very directional placement, say if you reserve this for highlighting and contouring, or if you need to access a blush within a slightly claustrophobic palette. But for me, the real magic happens when I use the flat of the brush.

It's the tips of the hair that do most of the work of picking up and depositing pigment. This is why you notice a significant difference between noge and laser-cut hair. The Chikuhodo Z2, if you will observe closely, is so perfectly tapered, the side of the brush is edged by pure grey squirrel noge. So it diffuses pigment as well as a fluffy brush, whilst being very precise, sized exactly to go along the flat of my cheekbone.



Unfortunately, Chikuhodo is difficult to source. Like Hakuhodo, you buy directly from the manufacturer, but they ship only within Japan. They sometimes do trunk shows, but they do not have a freestanding store in Tokyo, only in Kumano. As a consequence, you need someone in Japan to order it for you. It retails for 6,825 JPY, approximately $85.

Labels: beauty notes, chikuhodo
6/10/2012 [12]
Beauty Notes: Biting the Hand that Feeds You
by Li Wen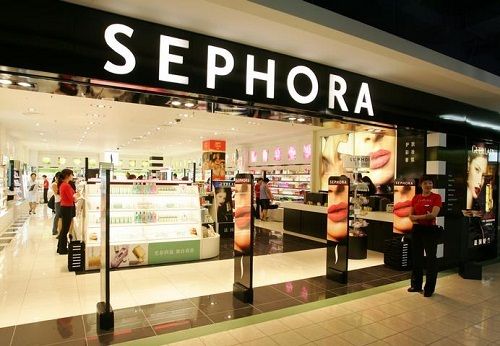 Urban Decay has decided to make its products available in China. With just one press statement, which attempts to reconcile this business decision and its brand image, Urban Decay has managed to both anger its existing customer base (those opposed to animal testing) and insult the Chinese market that it is trying to court.

You can read the full statement at Temptalia, but here are some choice bits (emphases mine):

"[W]e believe that change cannot and will not happen by outside pressure alone in a closed market. Change can only happen from within. When we enter the Chinese market, we will do our part to help make those changes.
"When we were considering expanding into China, a group of marketing consultants told us to remove the section of our company history that describes our crusade against animal testing. "It doesn't mean anything to the Chinese beauty customer," they said. Of course, we refused. Our "no animal testing" policy is part of who we are, and has been since day one. The news that animal issues don't even register with the average Chinese consumer was one of the biggest factors in our decision to go there. During Urban Decay's infancy, we worked hard to inform consumers about animal rights in the United States and Europe. The battleground for animal rights is now in China, and we want to be there to encourage dialogue and provoke change.
"We also hope to shed some light on women's rights issues in China. As a company that caters to a female customer, this is extremely important to us. For one thing, going into China is a way for us to advance women into important professional positions. We will help grow the cosmetics industry, which primarily employs and creates career paths for women. Although workers' employment rights are a relatively new concept there, progress has been made partially because of pressure from businesses, consumers, and advocacy groups from other countries. Based on this, our belief is that both an outside force and inside pressure for change can result in helping transform both the importance of women and animal testing policies in China. And more importantly, we hope to influence the perspective of the citizens on both of these issues.
"If we don't go to China, other companies without our beliefs will, and the culture will never change."
When you strip it down, their argument basically is this:

1. Chinese consumers are living in a moral vacuum and need to be educated re. enlightened values like animal/women's/workers'/[insert your own cause] rights by a socially responsible company (which we are, really) operating within the country's own boundaries. So actually, we're doing this for the Chinese people's own good.
2. Of course, we're also in it to make money. We hope to convince you of the rightness of our decision, but if you don't like it, then you can take your business elsewhere.
When China goes to Africa to make money, it doesn't (try to) dress it up as being "for Africa's own good", like they're in it for humanitarian purposes. And it's worth noting that most cosmetic brands do not normally feel compelled to make a press statement like this one from Urban Decay.

China's market in cosmetics is huge and growing; according to the Li & Fung Research Centre, in 2011 it was valued at more than $17.3 billion in retail sales, a 18.7% increase on the previous year's. I think I prefer a company that is honest about its profit motivations, rather than one that tries to have its cake (shiny, youthful, "nontraditional" brand image) and eat it too.

Update (June 8): Since that press release was made, Urban Decay has lost its Leaping Bunny certification and been removed from PETA's list of cruelty-free companies.

Labels: animal testing, beauty notes, china, corporate social responsibility, urban decay
6/06/2012 [12]
Subscribe to
Posts [Atom]. Or
follow on bloglovin'. If
you'd like to contact Dain,
feel free to email me.
I'm also on Pinterest.
Features

The Mnemonic Sense
Most Wanted
The Beauty Primer
Lookbook
Bestsellers
Consumer Diaries
Closet Confidential
On The Label
Beauty Notebook
The Hit List
Color Me In
The Makeup Artist
Wedding Bells
Globe Trotter
Desert Island
perfume notes
beauty notes
fashion notes
culture notes
minimalism
chypre arc
floral arc
fresh arc
masculines arc
gourmands
& orientals arc
Archives

August 2008
September 2008
October 2008
November 2008
December 2008
January 2009
February 2009
March 2009
April 2009
May 2009
June 2009
July 2009
August 2009
September 2009
October 2009
November 2009
December 2009
January 2010
February 2010
March 2010
April 2010
May 2010
June 2010
August 2010
September 2010
October 2010
November 2010
December 2010
January 2011
February 2011
March 2011
April 2011
May 2011
June 2011
July 2011
August 2011
September 2011
October 2011
November 2011
December 2011
January 2012
February 2012
April 2012
May 2012
June 2012
July 2012
August 2012
September 2012
October 2012
November 2012
December 2012
January 2013
February 2013
March 2013
June 2013
July 2013
Images

Photobucket