Announcements
If you're new to this blog, then read our guides to the basics: Skin (Part I), Skin (Part II), The Supernatural, Color Theory I, Color Theory II, Eyes, and Brushes.

Also, check out the blogsale.
Contents
· Just Notes: Simple Pleasures

· Consumer Diaries: March 2009

· Beauty Notes: The Cheap Thrill

· Lookbook: In The Flush

· Perfume Notes: Chanel No. 19

· Fashion Notes: On Great Style

· Color Me In: Elizabeth

· Beauty Notebook: Liz Earle

· Most Wanted: The Canterbury Tales

· Designer Index: Rick Owens

· The Mnemonic Sense: Social Graces

· Culture Notes: What Not To Wear

· Color Me In: Dinah

· Fashion Notes: Body-Con

Favored

Art Tattler
the glamourai
The Non-Blonde
Perfume Shrine
Lisa Eldridge
Garance Doré
Smitten Kitchen
Into The Gloss
Grain de Musc
Lacquerized
Res Pulchrae
Drivel About Frivol
The Selfish Seamstress
Killer Colours
Bois de Jasmin
Glossed In Translation
Jak and Jil
Toto Kaelo
Worship at the House of Blues
I Smell Therefore I Am
Food Wishes
The Natural Haven
Messy Wands
1000 Fragrances
Moving Image Source
Wondegondigo
The Emperor's Old Clothes
M. Guerlain
Colin's Beauty Pages
Barney's jewelry department
Parfümrien
loodie loodie loodie
The Straight Dope
Sea of Shoes
London Makeup Girl
Sakecat's Scent Project
Asian Models
Ratzilla Cosme
Smart Skincare
Illustrated Obscurity
A.V. Club
Tom & Lorenzo: Mad Style
Eiderdown Press
Beauty and the Bullshit
La Garçonne
Flame Warriors
Everyday Beauty
Fashion Gone Rogue
Now Smell This
Dempeaux
Fashionista
The Cut
A Fevered Dictation
Nathan Branch
101 Cookbooks
Just Notes: Simple Pleasures
by The Kindly One
O Brother Where Art Thou? was on tv last night. I watched a few minutes of it, inevitably thinking about the parallels between the Depression and now, and found it fitting to share a few simple, affordable pleasures I've been enjoying lately.

Now that "affordable" often means "free," I am not stopping by the MAC counter to check out their new foundation formulation, even though it comes in my color (NC15) and seems widely acclaimed on Makeup Alley. Instead, I've been reaching into my stash to use MAC Mineralize Skinfinish Natural in Light as my foundation. Given the Natural formulation, there's no glitter or shimmer, just a luminosity on my cheekbones. It gives a good, even finish with medium coverage. It doesn't last all the way through to night, but I don't use it on days I want something permanent. It's more a quick way to get some coverage and get out the door.

As an alternative to a t-shirt, I wear a green Pendleton sweater vest under sweaters and jackets. Despite being wool, this is actually a lightweight combination, keeping me warm without overheating. I paid $16 for mine at a consignment store. I was shocked when I saw the retail prices for Pendleton clothes. They're a bit much for unfussy basics. (The above is actually a Woolrich sweater. I couldn't find something close enough to what I own on the Pendleton site.)
Now is not the time to be buying $14 Clinique lipsticks. Instead, I paid $10 apiece for a couple of Colour Surge Bare Brilliance Waterviolet lipsticks at a Cosmetics Company Outlet. Just as well - Clinique's discontinued this color in the Bare Brilliance series.


O Brother is one of my favorite Coen brothers films. I am actually not a Coen brothers fan, despite having seen almost every film they've made. I don't really understand their viewpoint, and I keep watching their films in the hope that I'll get it. I actually do get this one, though, and think it's immensely funny. I'm also impressed with the choice of color palette and how it so clearly evokes both the Great Depression and our own latter day, sepia-toned (mis)conceptions of it.


Cabaret is one of my favorite films, period. There is a quote by Liza Minnelli in which she states everyone goes into Cabaret thinking it's going to be a lighthearted musical and it's not. That's true for me. I expected nothing out of it and ended up being in awe of Fosse's work. Every camera angle, lighting direction, and line progresses the story, and that is a rarity in film. Minnelli also states the message of the film as being, "When everyone's having too much fun, watch out." True again, reminiscent of the 70s, in which the films was made, the 30s, in which it takes place, and now.

Labels: cabaret, clinique, mac, notes, o brother where art thou?, pendleton
3/31/2009 [3]
Consumer Diaries: March 2009
by Dain
EATING

I've tried Mexican cuisine any number of times with little success (it tastes decidedly far from the real thing), but it finally came together with the right mix of elements. The flavours tend to be heavy, but a zingy, homemade salsa perks the murkiness of these pulled beef tacos to perfection.

The beef takes longest, since you want to stew it slowly over moderate heat so it softens up to the point it pulls apart easily, so it's wise to begin that first. On medium-high heat, coat the bottom of a large pan with olive oil with two or three cloves of smashed garlic. When oil is hot, lay on a pound and a half of sirlon steak tips, seasoned well with salt and pepper, and turn once when well seared. When both sides are done, add the seasonings: one tablespoon of cumin, one tablespoon of chili powder, one large sliced onion, a bay leaf, and a large can of diced tomatoes, well drained. Turn down heat to medium low. When the meat is tender (about two to three hours), transfer to a chopping board and shred. After meat is shredded, I like to return it to the pot and mix well with the flavourful, reduced sauce, and reduce even further until very little liquid remains.

While that's cooking, make the salsa, to give the flavors time to meld together. It's very easy: throw a can of whole tomatoes, well drained of its liquid, into the food processor with a finely diced small red onion, 1 chopped chili pepper, 1 smashed garlic clove, 2 cups of chopped cilantro leaves (I love cilantro, but you can reduce it to one cup if you're less enthusiastic), salt & pepper, and the juice of three limes. Press the button, pour into a bowl, and refrigerate.

Now the beans and taco shells, both of which require some attendance lest they burn. Heat the vegetable oil on high heat, but reduce the temperature if you see the tortillas ballooning up, and empty a large can of pinto beans into a saucepan on medium-low heat. You can use a regular flat, six-inch tortilla, one at a time. After half a minute, press down on the middle with a wooden spoon to create the taco shell shape, and fish out when golden. Drain, set aside. The beans just need to be mashed down into a paste, with a tablespoon of cumin, and when the paste is well mashed, add a cup and a half of shredded cheese. Stir well. The end.

WATCHING


"To you, Baldrick, the Renaissance was just something that happened to other people, wasn't it?" The entire Black Adder series is online. Joy! I've linked to the whole playlist.

SNIFFING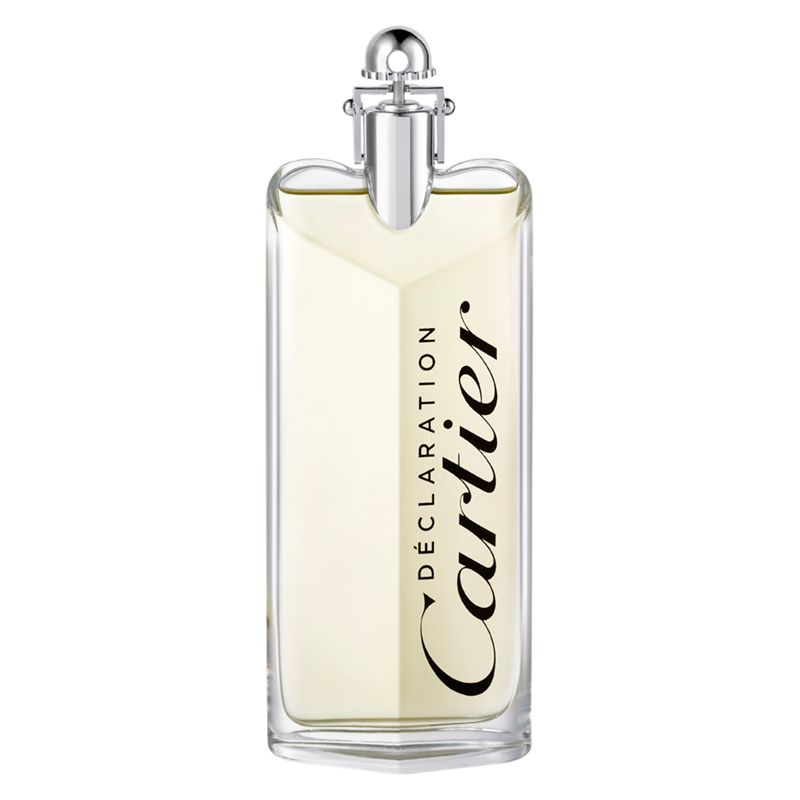 Elena has sparked a desire in me for an eau fraîche come summertime, one whose elegance can be depended on in the most enervating heat to refresh wilting spirits. I have in mind Cartier's Déclaration (also at her instigation), which my brother sometimes appropriates for his own use. I worried might be a trifle redundant with Eau de Guerlain, but I've... erm... convinced myself they're different variations on bright citrus: one's minty crisp, the other's smoky coriander. My idea of a summer fragrance is a plainly built vetiver (Vétiver Extraordinaire) or a heady white floral (Tubéreuse Criminelle), but these are expensive options—to wit, I hoard. I've lately bolstered this meagre company with Chant d'Arômes (a kind of chypre in reverse, optimistic rather than serious) and Colony, in utter defiance of my longstanding dislike of fruity notes in perfume.

READING
Virgil's Aeneid, as translated by Allen Mandelbaum, whom I tend to favor for his close translations of the Latin original. I sometimes regret that I went the way of English literature instead of classical scholarship, the chemical engineering of the humanities. Also, The Canterbury Tales, but you know that, and The Bartimaeus Trilogy, by Jonathan Stroud. Light and attractive reading, for children or "young adults", but written with an elegant, sure touch (miles better than J.K. Rowling), and rather... cynical? sad? Interesting choice for a children's book, anyway. Hate it when they try to paint things sugary and rosy—that kind of stuff is really for grown-ups.

DAUBING
I am a profligate in almost all respects, but I'll admit that Ren Moroccan Rose Otto Ultra-Nourishing Body Oil ($65) is a trifle too rich for my blood as a leave-in treatment. Some people would spend a fortune on haircare, but it's just not a priority for me. At The Kindly One's suggestion, I switched to Kiehl's Superbly Restorative Dry Oil ($30) as a cheaper alternative. At first, I didn't care for its slightly funky smell (not unlike that of Creme with Silk Groom) and the lighter, silkier texture of a "dry" oil. I felt it didn't nourish and soften as well as the Ren, though the shine it adds is incredible. But leave-in treatments tend to have a cumulative effect, and I'm glad I stuck with it, because my long, thick, very dry hair is silky almost to the ends (I'm starting to think, at a certain length, it's been knocked around too long for anything to help). The trick was using less, not more, oil; it's deceptively light-textured. I've also switched to Pantene Restoratives Time Renewal Conditioner, which is extremely thick and concentrated for $6—really good stuff. As for shampoo, I'm still on my bottle of Thymes Baby shampoo, of which my hair continues to approve.

WEARING

My idea of easy dressing is a buttondown. I am not a jeans-and-t-shirt girl; I need tailoring in my life. You've got to be picky about buttondowns. The fit is crucial: I don't like cheap tailoring to shift on me as I wear it (GAP, etc.), both Thomas Pink and Brooks Brothers cut a trifle too wide along the shoulders in their smallest sizes, Boy by Band of Brothers is a trifle too petite, J. Crew XS is close, but considerable downward drift of their quality (while prices rise), has turned me off their stuff. Enter Steven Alan, of the perennial raves. It just skims the torso, and yet is not so tight to be restrictive around the armholes, i.e. it looks instantly fantastic and feels superbly comfortable. I am even picker about patterns, but I had to have the Rainbow Plaid ($158), and I really love it. I want more.

I also finally found a pair of white jeans, from Lucky. At $99, not as cheap as I was hoping, but a tolerable compromise, considering that J. Brand is $170. The fit is fantastic (butt, waist, thighs, etc.), and for once, the knee break actually hits my real knee, and I'm delighted by the softness of the fabric.

LISTENING


I'm almost embarrassed to admit that I find The Lonely Island amusing. But oh my god, those... scarves... such tools!... cracks me up.

WISHLIST

Not a justifiable purchase, but, pretty: Carine Gilson ($567).

I don't need any more perfumes, but I do want decants and samples. Masculines I haven't yet tried: YSL M7, Guerlain Derby, Chanel Egoïste, Yohji Yamamoto Yohji Homme, Caron Troisième Homme, Ormonde Jayne Ormonde Man. Small spritz of Annick Goutal Un Matin d'Orage. Versace Blonde parfum. Chanel Les Exclusifs: Bel Respiro, Sycamore, 28 La Pausa, Eau de Cologne, No. 18, Beige, and larger decants of Coromandel and 31 Rue Cambon. Crazy violets: Comme de Garçons + Stephen Jones, Guerlain Insolence EDP, Borsari Violetta di Parma, The Different Company Un Parfum de Sens et Bois. MDCI anything, but particularly Promesse de L'Aube and Enlèvement Au Serail. Dark roses: Serge Lutens Rose de Nuit, Tauer Rose Chypré, Frédéric Malle Une Rose. A decant of Miller Harris L'Air de Rien, perhaps, though I see parfum1 has it and a 25% off code. Most of all, the Patou Ma Collection set.

Labels: blackadder, bobbi brown, carine gilson, cartier, consumer diaries, guerlain, jean patou, jonathan stroud, kiehl's, lucky, pantene, steven alan, the lonely island, virgil
3/30/2009 [5]
Beauty Notes: The Cheap Thrill
by Dain
Here's a question that appears frequently: does price make a difference when it comes to cosmetics?

A tricky question, and an even trickier answer. First of all, it depends on how well you can detect a "difference" in the first place, can you really tell whether a $30 lipstick is that much creamier to wear and richer in color than a $6 one (probably), and even if you notice, can anyone else once you put it on (probably not)? If price is a matter of concern to you, then buying drugstore is like bargain-hunting in any other respect, you must be prepared to wade through tons of crap, and you must contend with the advantages and disadvantages of mass-market products. Formulations are generally very reliable, because many of these companies are owned by giant conglomerates that can afford to do extensive research (you will often find, for example, that dupes appear between Lancôme and L'Oréal), but the ingredients are generally inferior: synthetic fillers, cheap fragrances, and low pigment intensity. Mind you, I've seen expensive makeup with these hallmarks, and cheap makeup that defies them, but what you're really paying for, when you go high-end is time (and less substantive values like flashy ingredients and packaging).

That is really what differentiates high from low-end. Drugstore makeup on the whole lacks a personal touch, there is less care and consideration given to an individual shade, so you are more likely to find yourself surrounded by indifferent products. There is no reason why I cannot use a $1.25 Jordana eye pencil, no doubt there are worthy browns in a worthy formula (most pencils are the same in manufacture), but I prefer the particular brown of MAC Teddy Eye Kohl—smoky, with plummy depths, a slight bronze sheen—subtle adjustments, to be sure, but they make Teddy special, while Expresso is not. With high-end products, these specific characteristics are also far more accessible (testability also makes a difference), and far more common.

Of course, drugstore is also a good place to experiment with trends. They have a higher turnover rate than many high-end brands, which means constant discontinuations but also very frequent new colors.


A selection of much quoted drugstore favorites: Almay Line-Smoothing Compact Makeup (a personal favorite, melds cleanly into the skin without irritating sensitive skin), L'Oréal Voluminous Mascara, the iconic Revlon SuperLustrous Lipstick (the lipgloss is quite good too), Sonia Kashuk brushes, La Femme Glow-On Rouge, Burt's Bees Lip Balm, Wet 'n' Wild Lip Liner, L'Oréal HIP Concentrated Shadow Duo, Max Factor MAXalicious Glaze, Revlon Luxurious Color Eyeliner (good colors), Cetaphil Gentle Skin Cleanser, Revlon Age Defying Translucent Finishing Powder.

Lip products (sticks, glosses, liners) are generally reliable, especially if you are seeking sturdy, reliable colors like pinks and browns, though tricky pigments like red have a tendency to turn. They might have somewhat less complexity or refinement compared to glosses from YSL or lipsticks from Chanel, but the difference is not so enormous that others will really notice. I also feel that foundations and loose powders are reliable in the drugstore, though maybe not as reliable as the beautifully realistic face and body foundation of Make Up For Ever, or the exquisite powders of Caron (both of which are around $40, not as absurd as some others). Liners and mascara, too, are good bets at the drugstore, especially mascara, which needs to be thrown away in a short time anyway. I often find the difference in quality between drugstore and department in these areas to be negligible, unless you've got a reason to be picky.


Where you cannot scrimp (with a few exceptions): skincare, fragrance, blush, eyeshadow, and makeup brushes. It is very, very important to find the right blush, the cornerstone for choosing all other colors, so it is crucial that you are able to test and find the perfect one, and for pragmatic reasons, testers in drugstores are still quite limited. Though Sonia Kashuk makes truly excellent brushes, cheap brushes, especially the ones that come free in the compact, are otherwise almost uniformly pitiful.

Traditionally, cheap makeup has had a major weakness against the more expensive brands when it comes to eyeshadow. Pigment is expensive, but even if you're looking for light, neutral shades, what makes NARS All About Eve special, independently of its $32 price tag, is that it's so finely milled (which ensures it applies smoothly), tightly pressed (so you pick up just the amount you require), and for such a boring shade, is inherently complex (the shimmer is a mixture of silver, gold, beige, pink, lilac, and green). It is virtually impossible to find this level of quality at lower prices, though lately L'Oréal HIP and NYX shadows (the latter I'm not familiar with, but Dorothy recommends Hawaiian Coffee, Chai, Odyssey, Alaska, and Eutopia) have caught up on the competition, and are often favorably compared to MAC.


A similar problem plagues fragrances, for, to be done well, money is required, largely because they depend on expensive ingredients and carefully put together formulae. For example, the cost of jasmine oil from Grasse is around $4500 per pound, which explains why a meager half ounce of Chanel No. 5 parfum (one of the very few perfumes to bother with the expense) demands $150. For the most part, a cheap perfume is obviously cheap. Thanks to decants from Dorothy, I can affirm that Yves Rocher may make the best inexpensive perfumes out there, followed closely by Estée Lauder's classics from White Linen to Aromatics Elixir (also worth noting: EL also owns Clinique, Prescriptives, and so forth). Overall if you don't want to spend too much on perfume, it is best to pursue "single-note" perfumes such as Kiehl's Original Musk rather than grand, complex compositions.

Skincare is tricky. On the one hand, it is really a crucial investment, but it can only do so much because of the limits of technology. You should never, ever have to spend $300 on a face cream, when there is no appreciable difference from a $50 one, but likely both are an improvement on a $10 one. You can certainly find nice, moderately priced basics, from Complex 15 (a superlative oil-free, paraben-free ultra lightweight, deeply hydrating moisturizer for oilier skins) to the Johnson's Baby Wash (an extremely cheap, gentle, SLES-based foaming cleanser) to Olay Complete (light broad-spectrum moisturizer) to Nivea Lip Balms (softening, light-textured, nicely scented, comes in tinted and SPF forms). For more specific treatments, you'll have to pay higher prices, but in all honesty, technology forfends truly effective treatments for wrinkles, acne, congestion, dark undereye circles, freckles, rosacea, and the like. The benefits for such concerns are notoriously low-yield, largely perhaps because major skin problems depend so much on internal mechanisms, such as hormones, and all cosmetics by legal definition only affect the surface.

But all cosmetics, when it comes to actual experience, are hit or miss regardless of price. It's ultimately never that serious a gamble.

Labels: beauty notes
3/28/2009 [0]
Lookbook: In The Flush
by Dain

Bobbi Brown's bridal look demonstrates the romantic flair of a rosy flush.


For the most part, though I expound frequently on the importance of blush, it's not something that should be obvious or noticeable. The mania for shimmery, strong blushes and bronzers that have lately gripped the red carpet sets my teeth on edge—nobody blushes in glitter. But on occasion, statement blush is very pretty. This is a look best reserved for those with high-contrast coloring, light skin and darker hair, though not exclusively. It also works best on more delicate features, since it recalls a porcelain doll look. If you're someone who overdoses on self-tanner and the like, this is not a look for you, that's simply too much color on one face.

BASICS When the emphasis is on blush, it's not necessary to be perfect about foundation, so this is an excellent option if you're strapped for time. A bit of concealer under the eyes, and a light dusting of powder on the t-zone if you're prone to shine, is all that's required. If you really need more help, tinted moisturizer ought to do it, but err on the side of too little rather than too much. If it looks like you're wearing a lot of foundation, it simply looks like you've just applied too much makeup—the skin has to be very fresh. If you're using a cream blush, don't overdose on powder; keep the finish a little dewy.

Brows and mascara, of course, as a given.

THE BLUSH The crucial element here, of course, is to find the right shade of blush, one that's richly pigmented, and blend, blend, blend. There's very little point to this look if there's any hard edges, and by all that is holy, please use a matte shade. A brighter pink such as NARS Desire works well for most skin tones, a plum like Becca Lotus Creme Blush if your skin is darker, with an olive tinge. As a rule, cooler tones are more effective, but a subdued rouge like MAC Laidback Blushcreme doesn't look so off on warmer complexions. A quality blush brush, soft and tapered so there are no harsh edges, is a good investment, and if a Shu Uemura is out of your budget, then Sonia Kashuk is certainly more affordable. Of course, if you are using cream, all you need are fingers; just be sure to moisturize well so the pigment spreads evenly. If you don't like taking an extra step, one way to ensure that the look is soft is to apply a more neutral cream blush, along the bottom of the cheek bone, and a "pop" (as Bobbi Brown calls it) of brighter powder on the apple of the cheek. Just remember that a natural flush is all over the face—concentrated on the cheeks, to be sure—but make sure to blend a little around the temples, chin, and tip of the nose as well.

EYES A big flush isn't as distracting as strong lips, so a naked eye looks unbalanced with this look. All the same, keep your touch light, a full blown smoky eye looks overdone. A light shimmer is a good bet here, neutral or pastel, rosy cheeks make a lovely backdrop for pastels. Or some smoky kohl, in a soft hue like chocolate or plum, smudged into the lashline for a little definition works well too. If you really don't want to be bothered, make sure to sweep some blush onto the lids as well.

LIPS Keep it simple but balanced. I'd use a soft gloss, as shown above, or even better, a rose or berry stain, like the classic Clinique Black Honey Almost Lipstick. A creamy, pigmented lipstick, applied sheerly with a finger and blotted, works just as well.
A blush-based look is an allover effect, an impressionistic play on creamy skin and the youthful bloom of cheeks, like the rose-petal complexion of an Austen heroine or an ice skater coming in from the cold, so use restraint elsewhere. Anything that's obviously makeup—mask-like foundation, thick powder, heavy shadow, thickly penciled brows, bold lips—looks queer, like you applied too much makeup, period. Everything, even eyeliner, should be very soft. That's the main concern with blush: above all, blend well. Otherwise you might look a bit like the girl at right.

If you are wondering why I haven't included peachy blushes or bronzer into this article, it is because, in the first case, that the effect of blood rushing to the skin is more a pinkish-red color, and in the second, it's already been covered in Lookbook: Bronzed. If you are very warm and pink won't do, a ruddy tone, like a rich terracotta like NARS Dolce Vita, will do.

Labels: becca, clinique, lookbook, mac, nars, shu uemura, sonia kashuk
3/26/2009 [0]
Perfume Notes: Chanel No. 19
by Dain

Frida Kahlo, The Love Embrace of the Universe, the
Earth (Mexico), Myself, Diego, and Señor Xólotl (1949).


Chanel No. 19 has a formidable reputation. Though many find her smart, and startlingly beautiful, so haughty is her manner that in trepidation one unconsciously takes a step back, and mutters the fatal word, "bitch." Ultimately, this reveals more about us than No. 19 (that intimidation largely depends on personal insecurities), and our natural reflex towards the rare visitations of feminine confidence in this world, because there is nothing essentially mean-spirited or even aggressive about it. Certainly it resists the tendency towards the warmth and sweetness of most perfumes; the spare, pure lines of its beauty never soften into an appeasing smile, or, as Rochester describes Jane Eyre, it would "[stand] grave and quiet at the mouth of hell." Nor is it virginal—a filthy word!
No. 19 is all dignity, which cannot spring from a shallow soul, because dignity is essentially a response of iron will to deep hurts, and thus it serves as the ultimate talisman against vapidity. Because of its icy perfection, it is commonly allied with the term "Hitchcock blonde", but it's easy to forget that that what made those pristine surfaces so effective was the obvious contrast with her emotional (and often sexual) vulnerability, repressed with such force it's almost painful to watch. No. 19 is more emancipated than that, and more cheerful, but it has similarly traded away its softness for strength, a doctrine encouraged in boys for millennia, for the sake of ambition. Sometimes, it feels a little like it's taken too far, but it's hard to imagine a better emblem of feminism; how just, it seems to me, that it was released in 1971, and how sad, to hear it called bitchy. If it is cruel, it is a colder enmity than the saturnine malice of things like Onda. Like another appropriation from the masculine world, the white buttondown, No. 19 is crisp and eternally chic, and similarly depends on flawless proportions.

There is a fascinating tension here between the classical and the new, not unlike the one encounters when Art Tatum plays Dvorak. It seems to follow a surreal logic of its own, but all the same it is not a pioneer. The venemous green galbanum of the much lamented Vent Vert (1947) and the aldehydic hyperbole of Calandre (1969), each sharpening the antiseptic effect of the other, work in tandem to mark No. 19 as a different breed altogether from the soft-spoken verdancy of YSL Y, or the the softening blur of aldehydes in the ur-Chanel, No. 5, both of which still wear girdles. Robert then laces this assertive beginning with the mealiest, earthiest iris this side of Iris Silver Mist, with an equally ethereal bouquet of white roses, with lily of the valley running through the composition like a river of mercury, before pooling into a clean vetiver drydown*. The outlines are still feminine, but the galbanum lingers in such a way to remove it far from the lush floral category, instead one wanders a subterranean garden of precious metals and jewels, or, to be less mythic, a hard frost on living blooms. No. 19 may have a mind of winter, but still it dreams of spring.

There is considerable debate on which of the concentrations constitutes the best; personally, I favor the EDT, it creates a lovely emerald shimmer on the skin. If you are less partial to the bitterness of galbanum, Annick Goutal Heure Exquise bears the closest relation to No. 19, softened by rich, powdery musks, and Bandit makes a moodier, more wicked alternative.

OTHER REVIEWS
Bois de Jasmin
Pere de Pierre
Perfume Shrine
Perfume-Smellin' Things
Legerdenez
Basenotes
Makeupalley

* Apparently, the base was once more leathery-oakmossy, but I have only tried the more recent formulations.

Labels: aldehydes, alfred hitchcock, art tatum, chanel, frida kahlo, galbanum, gus van sant, henri robert, iris, kim novak, muguet, perfume notes, rose, vetiver
3/25/2009 [6]
Fashion Notes: On Great Style
by The Kindly One
There is a widespread belief that women considered to have great style - Kate Moss, Lou Doillon, Carine Roitfeld, the Olsen twins - come by it innately, as though it requires no thought or effort for them to dress well. This is absurd. They put effort into their style just like anyone else. The difference between those with a well-developed sense of style and those who don't is a matter of exposure and experience. The women listed here, as well as most other style icons, have spent the majority of their lives exposed to a variety of designers, trends, and cuts. As models, Kate Moss and Lou Doillon have tried on thousands of garments, gaining the experience to know exactly what suits them. As the editor of Vogue Paris, Carine Roitfeld sees an extraordinary amount of fashion pass through her door, having both access to pretty much anything she likes and an editor's eye for what works. Being so tiny, the Olsen twins have spent their lives having clothes cut down for them and have learned how to navigate proportion and silhouette.



It's not necessary to be model, fashion editor, or Olsen twin to dress well. What it does take is practice, review, and editing. To dress well requires the wearer to have spent time practicing and reviewing what works for her body, trying on a variety of cuts and proportions to determine which shapes best suit her. The wearer must also set aside the constraints of ego, popular culture, and notions of beauty in order to edit her outfit. Editing requires the wearer to wear what is essential to her outfit and eliminate the rest, as in the above picture. Kate Moss is well-dressed because she has chosen one statement accessory, the oversized scarf. Everything else recedes into the background. Were she to have worn brighter colors or baggier clothing, the scarf wouldn't have so much impact, and the outfit would have dragged her down.



It's my opinion that the greatest style icons have endured because they dressed for their bodies first and fashion second. Neither Kate Moss nor Jackie Onassis have dressed spectacularly here. Their clothing is neither dressy nor period specific. Instead, they are well cut and fitted to their specific proportions. Having lean legs, Kate pulls of skinny jeans well, and her jacket is not so long or loose as to overwhelm her. Jackie's outfit is fitted close to accentuate her lean frame, and ankle-length pants can be elongating to women between 5'6" and 5'8". By dressing for their bodies first, their nods to fashion - the sunglasses, Kate's scarf - have a greater impact. Dressing for their bodies first also ensures an easier time of editing. By dressing with with the goal of enhancing one's shape, the desire to cave to the vagaries of fashion eventually lessons in proportion to the desire to dress well for oneself.
While it takes time to understand which shapes and proportions work best for your features, it's a process that's worth the effort, as it will eventually save you the time and money of investing in clothes that will never truly work for you. The way I've found which cuts and proportions work for me is by going to department stores with the express intention of trying on a variety of clothes to see what works. I've found that going to a store with this goal in mind has kept me more attentive to what's in the mirror as opposed to whether or not I've found something to buy. I've been careful to note everything I like about a garment's fit, whether or not the garment fits overall. Taking account of how individual elements flatter - a fitted sleeve, the cut of a shoulder - makes the exercise more productive than simply looking for a perfect shirt. I've done this exercise several times, and while no single time has given me all the answers, each session has been instructive, and the cumulative information has significantly reduced both how much I buy and money spent on unsuccessful purchases.
As far as editing goes, much of it occurs simply by dressing for your shape, as this alone weeds out a lot of possible cuts and silhouettes. After working so hard to find the cuts and proportions that flatter me, I'm not so eager to cover all that up with a ton of layers or with clothes that will disrupt the proportions. I'm more interested in finding what will work in concert with them. Admittedly, this initally felt a little boring to me. Having abandoned thoughtful editing for a couple of years, I felt constrained and impositioned with this return to thoughtfulness. The discipline has worked in my favor, though. No longer adopting an "anything goes" attitude to my wardrobe, I've significantly reduced the amount of clothing I have that I wish looked good on me and now possess a greater percentage of clothing that actually looks good on me.
This has required some sacrifice. I'm a great fan of boyish dressing and had developed a sizeable collection of t-shirts, sweatshirts, and jeans, all baggy to some degree. Even in narrower cuts, this overall aesthetic will never truly suit my body or my personality. As such, I'm learning how to better dress to accomodate both my body and aesthetics. Being a child of the 90s, I'm not yet able to give up that boyish grunge/alternative aesthetic. As a compromise, I leave the sweatshirts at home and wear narrower t-shirts and jeans with either straight or bootcut legs. I've replaced the sweatshirts with a cropped bomber jacket or, alternately, narrowly cut grandpa cardigans, staying true to the lean, elongated shape I prefer. Bagginess is no longer allowed.
When I start to feel constrained by the editing I've imposed on myself, I cheer myself with the new silhouettes I've adopted. While I've given up a lot of clothing that didn't work for me, this has given me the mental space to take in and appreciate what does work. These new revelations include finally finding the right cut and proportion of jeans, a body-conscious dress cut similar to a sheath while retaining the attitude of body-con, and a plethora of narrowly cut sweaters that both double as t-shirts and add polish and cool to my outfits. As much as these revelations have boosted my wardrobe, the real benefit has been in how I feel. Dressing boyishly was a way of hiding, and wearing baggy clothes didn't make me look or feel good. I've taken more pride in my body now that I've started to dress for it, and I'm no longer willing to settle for what doesn't work. I spend considerably less on clothes and like more of what I have. Overall, it's been worth setting aside my ideas of what should work and just appreciating what does work.
Labels: fashion notes, kate moss
3/24/2009 [3]
Color Me In: Elizabeth
by Dain
Again, if you too are interested in a virtual makeover, please be sure to submit the following information.

FIRST NAME Elizabeth K.
HAIR COLOR dark brown
SKIN TYPE oily
SKIN TONE medium beige
EYE COLOR hazel (brown with green)
MAKEUP STYLE pretty, romantic
SPECIFIC CONCERNS Choosing the right makeup colors: I'm never sure if I should go for warm or cool tones. I love pink tones, but I'm not sure if I can really pull them off. Also, I would like to tame my oily complexion.
TOP THREE FAVORITE PRODUCTS Lipstick Queen Saint Natural lipstick, Besame Loose Powder, Sephora Curling Mascara


Though many products claim to control shine, we've not seen many that quite deliver on their promise. It's a fine line to walk. You've got to use gentle products so that your skin won't overreact and produce more oil, and yet you've got to watch out for anything truly greasy. Complex 15 makes a very good moisturizer that does not aggravate oily skin, for it hydrates without weight and absorbs quickly and completely. Another possibility is the numerous face oils that, contrary to expectation, actually inhibit sebum production, from the jojoba to the costly Decéor Ylang Ylang Aromaessence. These tend to be more variable, however, so sample first. Perhaps the most effective solution for shine is powder, such as Clinique Almost Powder Makeup SPF 15, with just a little coverage to smooth out the skin. Since Elizabeth's skin is quite nice, powder may be all that's required (and we are great believers in doing as little as possible), with a slightly peachy (rather than yellow) concealer to cancel out the yellow-brown darkness under the eyes.



We would surmise that Elizabeth is warm toned, especially in view of the fact that she seems to to encounter trouble with pinks. We have it on very good authority (our own Dorothy) that NARS Niagara is the perfect "good-girl pink" for the resolutely warm-toned. But her large, striking eyes are her best feature, so it might be fun to play them up. A sweep of black liquid liner (or gel), such as L'Oréal Lineur Intense, adds simple but dramatic impact—on its own, it shouldn't be overly precious. If color is more to Elizabeth's taste, Urban Decay X (a pink-gold metallic) and MAC Trax (a complex plum sparkler) would, individually or in tandem, bring out her green-inflected eyes. These are very limited ideas; we think Elizabeth would look lovely in springy greens and golds as well!

Labels: clinique, color me in, complex 15, l'oreal, mac, nars, urban decay
3/23/2009 [3]
Beauty Notebook: Liz Earle
by Dain
Liz Earle is a skincare company based on the Isle of Wight, which has been quietly been amassing a fervent international fan base for the past thirteen years, though it has emerged on the American radar fairly recently. The company espouses natural ingredients, organic whenever possible, recyclable packaging, zero testing on animals, and the company itself attempts to minimize its carbon footprint as much as possible. Additionally, the company is almost hyperactively customer-oriented: they'll guide you through every step and misstep, cheerfully refund the disgruntled, and provide deluxe samples, larger sizes (or multiples), practical variations on packaging (spritz vs. bottle, tube vs. pump vs. jar), and travel kits. As generic synopses go, Liz Earle is staggering, especially considering that these are entirely tangible boasts.

Discerning reader, at this point you object, "Ok, I feel sufficiently fuzzy and warm about this line, but hard line it for me: what about its performance?"

The basic Liz Earle system is the classic three-step routine: cleanser, toner, and moisturizer. Like mystery in aesthetics or wit in conversation, orthodoxy in skincare seems to have fallen out of favor. All the same, it has always been my policy that the best skincare is basic skincare, or products that aid and abet the natural performance of the skin, so as ever I am delighted to discover a brand that realizes it is better to build solid, well made basics than waste one's time and money on flashy treatments that promise much and do little. Other than sun protection, Liz Earle thoroughly addresses the needs of the skin, though the fitness of its particular approach (as with all skincare) will of course depend on the individual.


The cornerstone of the Liz Earle regimen, and the perennial bestseller, is the Cleanse & Polish (~$24.50). This is a heavy emollient cream (all ingredients are listed below) with an infusion of purifying herbal extracts, vaguely reminiscent of Noxzema in terms of scent and texture (though without the menthol tingle): eucalyptus, hops, and rosemary. If you are accustomed to cleansers that lather, Cleanse and Polish is a balm cleanser, an updated take on the antique formula of cold cream (read more on the different types of cleansers), might be a discomfiting switch. Because of its high lipid content, there is little difficulty with makeup removal, but a balm cleanser bypasses the unsavory residue left by most creamy cleansers, thanks to a hot, damp, textured muslin cloth that gently exfoliates. Unless you've got dry skin, this one product does all (cleanse, remove makeup, exfoliate, moisturize to some degree) but protect from the sun. The drawback? It is quite time-consuming, and if a balm cleanser obviates the need for an additional eye makeup remover or scrub, you must keep an eye on your supply of muslin cloths. Compared to other balm cleansers, the Liz Earle has less slip, quicker absorption, and more natural ingredients, so it's not so good for massage, but there is also less residue to remove. You would still require the muslin, but a toner is not necessary unless you enjoy using one.

Personally, I do really enjoy Cleanse & Polish. In spite of its coconut-oil and cocoa-butter base, it feels oddly purifying on my dry skin, though I suspect it may clog pores on some complexions. I have even grown accustomed to the hot-cloth method, and I am a lazy one. But it is not for me; I am simply too sensitive. I am only moderately reactive, but my skin is so thin that twice daily use rubs my skin raw. I have to limit it to once a day, and even then I pat more than I scrub. This means I must either go without cleansing in the morning (which doesn't bother me) or switch in a different cleanser (which bothers me a lot, since the appeal of this product to me is the way it minimizes the products required). Most people skins are less fragile and intolerant, however, so this is not to be construed as a condemnation.


I never really know how to respond to toners. They were originally designed to eliminate the residue left behind by rich cold creams, often with alcohol to leach away oils and waxes, but modern cleansers tend to err on the side of over-stripping than over-greasy, so toners have grown obsolete. Formulae have adapted by cutting out the alcohol (astringents still exist of course) and adding instead humectants like glycerin and aloe vera, often changing the bottle into a spritzer. Since this renovation, toners have taken the line that they "prepare" the skin for moisturizer and "refresh" the spirits. Since there are so many good cleansers and moisturizers on the market, this hardly seems necessary. Liz Earle's Cleanse & Polish is superbly balanced, no greasy residue or dulling flakes to clean up, and it does not leave the skin dry and taut. And both the Skin Repair and Superskin Concentrate provide such excellent, penetrative hydration that they require no additional help.

All the same, the Instant Boost Skin Tonic ($21) is a pleasant product. If you are looking for a good alcohol-free toner, this is perhaps the best I've tried. Water, humectants, botanical extracts, strongish perfume (powdery, not my taste, but I don't mind it), preservatives. Because of the high concentration of aloe vera, there is a native stickiness that disappears after a few minutes, so I would recommend getting the spritzer bottle (though I do admire the unique twist top). I imagine this would be very refreshing in humid weather, because I like this best as an ancillary product, to refresh the skin when it feels tired and dirty.


Once in a great while, I meet a product that actually makes me swoon. I love, love, love the Skin Repair Moisturiser ($31). Natural, botanicals-based moisturizers are often not the most cosmetically elegant in terms of texture, and this is the clumsiest, most poorly emulsified cream I have ever set hands on. Initially, there was a top crust of pure butter, and when I gamely stirred it myself, but even though this is a very thick, rich cream, it still tends to separate, which makes scooping it out a trifle difficult. Normally, I would find this totally unacceptable, but I don't even care, this stuff is that good. Even though my skin is severely dehydrated in the winter, I was wary of spreading something that rich (like lukewarm butter) on my skin; I expected it to sit as a unctuous, slimy layer atop my skin. Nothing of the sort. Powered by capric/caprylic triglyceride, a coconut-oil derivative that penetrates the skin rapidly (it is, however, highly comedogenic; I am really not prone to clogged pores, but this does aggravate mine), my dehydrated skin practically drinks it up. The glow is instantaneous, but it works even better as a night cream. I wake up in the mornings with skin incomparably fine. This is better hydration than the $70 NARS Potent EFA Cream I have been using, and incredibly, once it has a few minutes to absorb, it's invisible. Makes a great eye cream as well.

This is perhaps the best moisturizer for dehydration I've ever tried; the softening and hydration and radiance it imparts to skin is unequalled by far more expensive options from La Mer, Sisley, La Prairie, and NARS. However, it does seem to clog my pores, which is very rare phenomenon for me when it comes to products. When I stopped using it, to see whether it was the Cleanse & Polish or the Skin Repair that was responsible, the congestion cleared right up. Of course, Skin Repair comes in Normal/Combination and Light/Oily for other skin types, and I have not tried them, so I cannot vouch for their efficacy, or whether they're better emulsified (I may have received a bum jar in that regard anyway). There is also a Superskin Moisturizer ($60) targeted at especially dry and mature skin which is presumably richer.


Though my skin is insistently parched in the winter, it swings back into normal for spring, and by the height of summer, I don't require a moisturizer at all. Certainly, the Skin Repair would no longer be appropriate, though of course one may switch to the lighter formulations. No matter, the Superskin Concentrate ($34-$70) will do just as nicely. It is a gorgeously scented (neroli and lavender), silky-textured oil blend, one astrigent (hazelnut), combined with more nutritive varieties (rosehip, avocado, argan, and vitamin E, which functions as the main preservative). It is packaged in a larger pump and a smaller rollerball, the latter is absolutely ingenious—it is about time someone figured out a smart way to dispense a face oil.

Though less absorptive than the Skin Repair (about fifteen to thirty minutes, even on dry skin), it is also far less likely to clog pores, so I think this will make a great night cream during the spring and summer. Secretly, I have always felt that face oils are actually the best for skin types that suffer from oil imbalance, such as combination, rather than dry skin (which in my experience, is so thirsty the pores tend to suck it all in), and the Superskin Concentrate is no exception. Since I tested this during the tail end of winter, when my skin is particularly ravaged, I seemed to go through an alarming amount alarmingly quickly. For a product that penetrates relatively slowly (not the best morning moisturizer, perhaps, but it's marketed as a nighttime treatment), it seems, oddly enough, to mattify and refine the overall texture of my skin when I wake up in the mornings. I'm pretty sure, for one thing, that this was largely responsible for speedily clearing up my skin when I switched from the Skin Repair, and it seems to have diminished the number of blackheads on my skin, though the effects are perhaps too subtle to know for certain (chronic blackhead zones, such as the nose, remain unaffected). I do not know (or much care) whether it is restorative on aging skin; insofar that most anti-aging creams are actually emollients to plump up the skin and make it more supple, and this will manage justifiably well. Perhaps better, since the oils in this blend are exceptionally rich in fatty acids, and the overall glow factor, as with all Liz Earle products, is high.


Since my primary concerns are dehydration and sensitivity, best remedied by a good moisturizer, and secondary concern is mild undereye circles, best remedied by no product yet made on earth, I was recommended the Eyebright ($18.50). I am sorry to say that it makes no real difference on hyperpigmentation, but I wasn't really expecting anything on that account; cutting coffee from my diet (isn't going to happen) would probably do more. It is however delightfully cooling and refreshing, especially in the mornings to clear the crust from my eyes, and if I had puffy eyes, I think I'd love it even better, because it does cut down on water retention nicely. As a makeup remover, it is better than decent for a water-based formula, though decyl glucoside (a gentle surfactant) is no match for my DHC Deep Cleansing Oil; it is better at getting rid of any residue left behind by the Cleanse & Polish, which isn't much, as I don't wear anything waterproof. It has a bit of a funny smell, like carrots, but the real thing that confuses me is the high concentration of witch hazel (which reduces swelling, but makes eye stings a little) and... are those parabens? Are methylparabens different? Not that I'm one of those sulfate/paraben/phthalate nazis, but I'm not sure what to think from a company that purports claims of all-natural and all-healthy ingredients.

This would, however, make an excellent cleansing water for the face, especially in humid weather. Better even than the toner, because it is not so sticky, even more refreshing, and has a tiny bit of surfactant.



All ingredients for discussed products
CLEANSE & POLISH: water, caprylic/capric triglyceride, cocoa butter, cetearyl alcohol, cetyl esters, sorbitan stearate, polysorbate 60, glycerin, beeswax, propylene glycol, hops extract, panthenol, rosemary extract, chamomile extract, eucalyptus oil, limonene, citric acid, sodium hydroxide, phenoxyethanol, benzoic acid, ethylhexylglycerin, dehydroacetic acid, polyaminopropyl biguanide

INSTANT BOOST SKIN TONIC: water, aloe vera, glycerin, PEG-40 hydrogenated castor oil, cucumber extract, calendula extract, chamomile extract, hops extract, panthenol, allantoin, vitamin E, tocopheryl acetate, parfum, citronellol, coumarin, geraniol, linalool, sodium hydroxide, phenoxyethanol, benzoic acid, dehydroacetic acid, ethylhexylglycerin, polyaminopropyl biguanide

SKIN REPAIR MOISTURIZER (DRY/SENSITIVE): water, caprylic/capric triglyceride, avocado oil, borage oil, cetyl alcohol, glycerin, sorbitan stearate, wheat germ oil, polysorbate 60, cetyl esters, sodium lactate, echinacea extract, hops extract, panthenol, vitamin E, tocopheryl acetate, beta-carotene, sodium PCA, urea, niacinamide, inositol, glycine, parfum, fructose, lactic acid, citral, citronellol, geraniol, limonene, linalool, alpha-isomethyl ionone, dehydroacetic acid, phenoxyethanol, benzoic acid, ethylhexylglycerin, polyaminopropyl biguanide

SUPERSKIN CONCENTRATE: hazelnut oil, rosehip oil, argan oil, avocado oil, neroli oil, vitamin E, lavender oil, chamomile oil, citral, geraniol, citronellol, farnesol, limonene, linalool

EYEBRIGHT: water, witch hazel distillate, PEG-60 almond glycerides, glycerin, aloe vera, decyl glucoside, panthenol, cornflower extract, eyebright extract, potassium sorbate, phenoxyethanol, benzoic acid, dehydroacetic acid, polyaminopropyl biguanide, ethylhexylglycerin, sodium methylparaben, sodium propylparaben
According to a cursory examination, the products contain high levels of emollients (some are comedogenic), fragrances, and a cocktail of preservatives (which inhibits pathogen growth better than one alone). I am no chemist, but it does seem like these are better geared towards drier skin types, and some of these ingredients will aggravate some extreme sensitivities.

I'm frankly a little sorry not to be raving unequivocally over these products, but while I like them, I think the overall adulation unfairly raised my expectations. I really enjoy the Cleanse & Polish as an occasional exfoliant, find myself reaching for the Instant Boost Skin Tonic more often than I've ever done for a toner (it's just really pleasant to use), and am thinking of purchasing the larger size Superbalm Concentrate, but I've had to stop using the Skin Repair because it was clogging my pores, which is a real shame because it's otherwise my favorite of these products. The packaging on these products, I have to say, is superb. It's about time someone came up with smart solutions to liquid dispensation with minimal mess.

Labels: beauty notebook, liz earle
3/20/2009 [3]
Most Wanted: The Canterbury Tales
by Dain
Chaucer is familiarly known as the father of English literature, though he does not enjoy a reputation as immense as Shakespeare, for the obvious reason that The Canterbury Tales is written in Middle English, a mixture of Norman French vocabulary with Ango-Saxon roots. With practice, Chaucer's English becomes not so alien as it may initially seem (unlike the Old English of Beowulf, which is pretty much a foreign language). In translation, The Canterbury Tales loses its jocund, lilting sense of fun. The format is a collective, or as the Host calls it, a "game" (line 9, The Miller's Prologue), each pilgrim in the group is to tell "tales of best sentence and most solas" (line 798, General Prologue), and presumably the best storyteller wins. Unlike Boccaccio's youthful aristocrats in the Decameron, the participants are deliberately chosen from all levels of society. This brilliant little twist, transforms a simple storytelling competition into a cross-section of medieval society. Long before psychology and sociology, there was Geoffrey Chaucer.

Surprisingly, The Canterbury Tales is not actually a collection of stories, but a collection of portraits. Not all of the tales are entertaining (some are, my favorite is The Nun's Priest's Tale, about the folly of chickens and their egos). Some are tedious, others are downright ugly—the antisemitism of The Prioress's Tale puts The Merchant of Venice entirely to shame—but they are consistently revelatory. In a kind of reversal, the tale is not told, but tells on the teller. The wonderful thing about The Canterbury Tales is that Chaucer employs the same simple device, our eternal selfish fascination with ourselves, to explore the way language functions in society. Consequently, each pilgrim functions as a representative of his or her niche. Medieval society, as you know, was much more strict in its hierarchy, but all the same, each storyteller tends to assert his worldview as the right one. Again and again, the Host must intervene between flaring tempers with the reminder that this is only a "game", but the pilgrims use stories as a way to air out social tensions. As the most powerful, The Knight is the first to tell his tale, a sprawling, complex, multi-layered, and rather saturnine romance set in the classical world, of two best friends who quarrel over a girl. The Miller (a symbol in the medieval mind of peasant rebellion), who has been listening to the Knight's rather overlong tale with drunken resentment, usurps the next place in the order, with the intention to "quyte the Knightes tale" (line 19, The Miller's Prologue). He deliberately subverts the plot used by the Knight, but his tale is as vulgar as the Knight's is noble. The Duke Theseus is transformed into a hapless cuckhold of a carpenter, the virginal Emelye is transformed into the lascivious, cheating Alisoun, and a glorious battle between two virtually interchangeable noblemen fighting for the fair lady's hand is transformed into, well, fart and sex jokes. This isn't merely to point out that the Knight is perhaps too high-minded or that Miller is perhaps too low-minded, but a neat and effective way to capture how society is made up of diverse elements, many of which run quite contrary to each other. Order is tenuous (the real, not ostensible, subject of The Knight's Tale is indeed about the tendency of humanity towards chaos), and the Host is well pressed to maintain it between the pilgrims. It is subtle, but the Miller's point, if he is unaware of it himself, is that the difference between himself and the Knight is merely context.

Some of these tensions belong to the 14th century, such as the obvious disgust everyone feels for the presumably syphilitic, presumably homosexual, blatantly hypocritical Pardoner (it is kind of awful, because even he admits he is going to hell, with palpable despair), which has no immediate, ahistorical meaning to the modern reader*. It takes a couple of readings to get past the surface medievalism of The Canterbury Tales, but once you do, it is actually amazing how little people have actually changed. Though she predates feminism by 700 years, the Wife of Bath is marvelously contemporary: she spends five times as many lines talking about herself than in her tale ("Experience though noon auctoritee/ Were in this world, is right y-nough for me"), which is itself a thinly veiled autobiography, and serves as a pointed criticism of misogyny (from the mundane condescension of the Friar to the rape that opens her tale) as well as the answer to the eternal question of what women want (answer: mastery, i.e. her own way). Though certainly a demonstration of the past, the mores of the Middle Ages, the real surprise is actually exactly that humanity has not really progressed as far as we'd like to think: we still have just as much trouble listening to each other. All we have learned, it seems, is broaden our horizons of hypocrisy. Literature, too. To me, The Canterbury Tales has the charm of a language that does not lie about its own importance (the problem with SO many twentieth-century novels), and ever so gently (Chaucer smirks, but he does not usually condemn) points out that only people create such inaccuracies. That too, it seems, has not changed either.

To be honest with you, I love Chaucer better than Shakespeare.


Though these are the pieces that suffice for day-to-day existence (dress down, dress up), on occasion you really need to pull out all the stops. Utility is not so important, but the formula is pretty simple: great dress + highly dosed, specially selected accessories = big evening.


You know you're dressed for evening when you're gamely clamping a clutch (your everyday bag will no longer do) under your arm. Might as well as make it a really fun one: this jazz-on-acid distortion of the classic feline from Lanvin.



Like a pair of heels, a red lip creates automatic drama, and it's far more expedient in a pinch than the meticulous mechanisms behind a smoky eye. My favorite reds are from Bésame (creamy formula, complex shades), but if you're concerned with precision and longevity, why not give NARS Velvet Matte Lip Pencils ($24) a whirl? Shown from left to right: Sierra, Cruella, Tortola, Dragon Girl, Red Square, and Bahama.


This Roksanda Illinic dress ($1327) is simply what is known as a great-fucking-dress. Though its applications are limited, they (should) weather the trends better than more quotidian wear.



Resist the instinct to pair a cocktail/evening dress with glamorous strappy sandals and opt instead for the restraint of a pump. With a dress so festive and bare, the closed toe edges the outfit away from "desperate starlet" into more desirable territories. A pure class act, this Roger Vivier pump nears sculptural calibers. Plus, it would not look awkward with a sober suit, and I am very much of the mind that as much as possible, the things we own should be versatile.


Feeling something of a chill? This beautifully draped Rick Owens leather jacket ($2700) will do just the trick. Not a hard contrast, exactly, but it's still black leather: not too precious. Wear it open, like a cardigan.

* Pardoners were in the employ of the Catholic church, selling pardons for sins, i.e. the practice of buying one's way into heaven. This of course was one of the major criticisms that Martin Luther tacked on that church door a hundred or so years later, thus starting the Modern age.

Labels: beethoven, chaucer, lanvin, most wanted, nars, rick owens, roger vivier, roksanda illinic, the nightmare before christmas
3/18/2009 [9]
Designer Index: Rick Owens
by The Kindly One
All truly great designers, whether they be avant-garde, conceptual, or particularly adept with basics, design on two levels: the more visible promotion of the runway and the more saleable retail collection. What is notable about Rick Owens is the consistency of aesthetic between the two collections. Many designers (Miuccia Prada and Marc Jacobs are most notable) produce ostentatious, inspiration-driven collections for the runway while making their mint in handbags and cocktail dresses. With Rick Owens, there is no juxtaposition between the two design levels. His clothes for the runway might be more avant-garde than his basics, but they generally all follow the same aesthetic of "broken idealism," albeit some at a more advanced than others.


This would be an example of an advanced Rick Owens look. I frankly don't get it. I don't think I have the knowledge of fashion design history to put such designs in their proper context, and as such, I am often confused by his runway shows. I don't understand the complicated layering and can't even figure out how to put some of the garments on. It takes a good six months of seeing countless iterations of his designs, whether in Vogue Paris or as Target knock-offs, before I can really absorb and understand them. That's the moment when it clicks, and I revisit his runway shows, realizing the genius that he is (though this will never happen with the above picture).

What ultimately marks Rick Owens's design aesthetic is ease of wear, comfort, and accessibility. Once the complicated layering and intimidating cool of the runway is removed, you're left with simple t-shirts, dresses, and pants comfortable enough to be worn as loungewear, but luxurious enough to be appropriate at venues where simple American Apparel would fail. This is the true genius of Rick Owens - not intimidating coolness, but the ability to continually put his own stamp on the basics, making them interesting and desirable. This is the hardest task a designer can set out to do, which is prossibly why so many designers cop out and take the easier paths of selling youth, sex, and feminity.

That said, I would probably only wear 35% of what Rick Owens designs. As much as I truly appreciate his design philosophy, I prefer to wear spare, urban shapes without excess volume, and Rick Owens very often employs volume in his designs, though empire waists, extreme draping, and oversized footwear. It would be my assumption that all this volume would work as it always does, i.e. hang off me while dragging me down with it. Still, I'm enamored with how he cuts a leather jacket, as in the above example. I am generally not a fan of empire waists, but this jacket is less waisted and more cleverly belted. I am in awe of the sumptuous leather, as well. This is something that would mold to the wearer's particular shape and easily become identifiable with her.


While I'm unable to carry off a lot of volume, I am quite a fan of layering, and this look manages to incorporate both without compromising shape.

Leather gilets may not be basics for everyone, but as someone doesn't wear jewelry, these would provide interest and detail to my outfits without the weight of metal. I'm torn between them. I think I like the brown version better, with its slightly easier shape and contrasting collar. The fit of the black version might end up looking tortured. I would be happy to wear them both, though.
Finally, no discussion of Rick Owens can be complete without reviewing the jacket that started it all. Despite having designed for many years, Rick Owens can be said to really be noticed by the public when Ashley Olsen, and later Lindsay Lohan, were frequently photographed wearing this jacket. This is quintessential Rick Owens: a little bit biker, assymetrical, leather, and very black. Any real Rick Owens fan dreams of owning this jacket someday.
Labels: designer index, rick owens
3/17/2009 [4]
The Mnemonic Sense: Social Graces
by Dain
The first fact of perfume, even if you don't care about its history or the craft, is that it functions as a form of social revelation. The whole concept of a signature scent revolves around this idea, that the perfume you wear reveals, on a subconscious level, something about your character, your aspirations, and your intentions. It is true, to some extent, that one may admire a perfume according a list of objective criteria (it is pretty much impossible to fake high-quality ingredients for example), but ultimately personal opinion holds sway. No matter how deeply you delve into the esoterica of perfume, the social animal is an inescapable fact: who wears it, who should wear it (a slightly different matter), what the wearer wears, listens to, watches, reads, does, goes. Yes, it must smell good, but that determination is hard to fix. The question of social appeal is central to the perfume industry, not merely in capitalistic terms of why everything in Sephora smells uniform and also why niche exists and thrives (phenomena in tandem with each other), as well as the flourishing of perfume blogs and fora, but that eternally recurrent demand: "What perfume drives men wild?" (We'll stick to feminines, for now.)

Wait, wait, suppress that eyeroll, suppress the cute quips about bacon, enlightened reader. Let us consider this question, but rephrased: "What, in the cultural consciousness, registers as a sexy perfume?"

It is unlikely that perfume will be the sole basis of attraction to those around you, much less the substance of love. But it is not exactly true that perfume plays no part in sex appeal. The surfeit of imaginative onanism that seems native to perfume (production and consumption, I'll be the first to admit how silly I am) can tickle one's bullshit meter at times, but without it, perfumes would lose all their fun. There is no harm in wearing a perfume for a boost of confidence, so long as you don't take it too seriously. It can even be a bit of a game. Iris conveys the sexiness of a crisp white buttondown, somehow severe and approachable at once, while there is a kind of merry war of wits about Mitsouko, and there's something very self-assured about a woman who eschews the obvious florals for a vetiver. But these are unexpected choices, rather than marketed as such. Perfumes that are deliberately sexy seem to fall under three categories: lush florals as a declaration of the feminine (Fracas, Paris), warm and comforting to suggest a sense of intimacy (Shalimar, Parfum Sacre, Tabu), coital literalism with animalics (Kiehl's Musk, vintage Miss Dior, L'Air de Rien), and a subcategory of the last, something more transgressive (Tabac Blond, Opium, Bandit). Though some are undeniably "skin scents", or dry down to one, the one characteristic that they seem to share in common is an aggressive sillage, an exhibition of vulgar manners.



Because, when it comes down it, the divide between sacred and profane love is largely a question of volume. The other most frequent refrain, other than "what drives men wild?", is the complaint that a perfume it too strong, it sparks off headaches, the cause behind the demand for "office-appropriate" scents. These are rather easier to find, considering that the forefront of olfactory innovation tends to gravitate towards transparency in any case: BVLGARI Pour Femme (as far from Fracas as a floral may go), White Linen, Jolie Madame, Thierry Mugler Cologne, Déclaration and Osmanthe Yunnan (Jean-Claude Ellena's work in general, these two are my favorites), Vétiver Extraordinaire, and Eau de Merveilles.

When gender distinctions were more strict than now, there was a great distinction between the propriety and restraint in the bon chic bon genre perfumes for day (a nice, well behaved chypre), and the more wanton, overripe parfums fourrure that constituted eveningwear (an aldehydic dazzler or a seductive oriental). These days, in this age of emancipated feminity, we've passed through quite a few revolutions—the fresh verdancy of the 60s and 70s, the louder-than-thou of the 80s, the wan aquatics and abstract gourmands of the 90s—only to settle on banal, sugary florals based on extensive market research, designed to be accessible to as many people as possible, like a slutty reality TV star. Vulgar, undeniably erotic perfumes like Tabu, back in the day, provided a discreet communication of hidden possibilities, since it was not possible for women to advertise openly. But in this age of everyone-is-available-for-everything-at-any-time, the distinction has grown meaningless, and vulgarity is no longer coy, no longer humorous, no longer hidden behind that slightly hypocritical word, "glamour", but simply there for all to see.


Consider the evolution of the violet note, normally considered one of the more demure, apologetic notes in all of perfumery. Though both are more or less powered by a violet-heliotropin core, Guerlain's Après L'Ondée (1906) and Insolence (2006) are as different from each other as a handmade lace handkerchief is from a pink thong . In the passing of a hundred years, we have lost our boundaries. For better? Ostensible, but perhaps not quite substantive, emancipation. For worse? Our sense of taste, because mystery, wit, manners, integrity, charm, and chic all depend on the contrasts that boundaries provide. The vulgar perfumes of yore ran counter to polite ones, but now when we say a perfume is vulgar it is because we no longer have standards. (Even the label itself has degraded, truly an ironic fate.)

Labels: balmain, bulgari, caron, cartier, christian dior, estee lauder, frederic malle, guerlain, guy bourdin, hermes, kiehl's, rene gruau, robert piguet, the mnemonic sense, thierry mugler, titian, ysl
3/16/2009 [4]
Culture Notes: What Not To Wear
by Dorothy
I'm fascinated by fashion and beauty; I'm also fascinated by the way we write and talk about fashion and beauty. Despite the enormous size of the fashion and beauty industries, there is something very intimate about our personal experiences with them, so much so that I myself sometimes feel exposed writing about what I like (one reason I blog under a pseudonym).


There are, of course, a number of reality shows devoted to fashion, from the addictive trainwreck

America's Next Top Model

and the creepy

Ten Years Younger

to the slightly (I said slightly!) less silly

Project Runway.

But

What Not To Wear,

the American version, is one of the few exclusively about the buying and wearing of clothes, and is also hugely successful.



What Not To Wear's

gimmick is re-dressing people who, almost invariably, are terrible dressers; it gets repetitive, since said terrible dressers usually fall into one of three categories: skanky, frumpy, or aggressively weird. In each episode, Stacy and Clinton, the hosts, "surprise" the terrible dresser in a location where his or her family and friends just happen to be hanging out, force him or her to watch videos of his or her sartorial sins ("we've been secretly filming you for the past two weeks"), and make snarky comments that are just this side of hurtful. (In the British series I'm pretty sure they go to the other side of hurtful.) The terrible dresser is given $5,000 for a new wardrobe, a list of "rules" to follow when selecting that wardrobe, a new haircut, a makeup consultation, and two days to shop, usually in Manhattan.



And I'll say, the terrible dressers usually do end up looking better at the end of the week; they have clothes that fit (I assume TLC pays for tailoring) and generally look well put together in a J. Crew model sort of a way. There's definitely a

What Not To Wear

style: preppy, heavy on neutrals and jewel tones, made up in shimmery neutrals, with multiple brightly coloured accessories to add "a pop of colour" (an overused phrase on

WNTW

).

Above, an example of a successful

WNTW

makeover. The new haircut is much better, the clothing is flattering; none of this is terribly innovative or exciting, but she looks

nice

, tidy, put together. The makeup is appropriate, enhancing without drawing attention to itself (a touch more powder might help, but that's a quibble).





I'm not giving up my undereye concealer.




In a way, I'm reluctant to criticize this style. It's useful, it's digestible, it's far better than dressing oneself in cheap acrylic-knit crap or wearing pyjamas in public. Its sameness is almost its point; for many activities, the wisest thing to do is to look tidily upper-middle-class, not high-maintenance, not eccentric, not difficult. One could even say that knowing how to dress appropriately is really a form of etiquette and not strictly fashion. (For example, when I look askance at people who wear bright colours to funerals, my objection is in no way aesthetic.) Stacy and Clinton like to emphasize that people get better jobs, attract more dates, etc., when made over; I think there's probably some truth to this. Hell, if I look at my own closet I see that I tend to follow

What Not To Wear

"rules"; I own lots of fitted sweaters, dark jeans, pencil skirts, jewel-toned tops. I may dream of spending my life in silk dresses, three-piece suits and vintage heels, but I don't actually do it.

At the same time,

What Not To Wear

style is very one-size-fits-all, and by its nature, it's rushed, approximate.

WNTW

guests can't take the time to find the one perfect bag or pair of shoes that they'll use day in, day out, for years to come. Many of them can't be persuaded that neutrals aren't inherently boring, hence

WNTW's

"pop of colour" aesthetic. (Personally, I think wearing magenta shoes with a neutral pantsuit to "add interest" is more than a little precious.) $5,000 seems like a lot of money to spend on clothes, but it's not enough to spend willy-nilly without regard to quality, especially if you need winterwear and supportive undergarments and there won't be another $5,000 available next year. When Stacy and Clinton send their guests back home with a bag of $40 shoes, one wonders how long they'll hold up.

That may be my own major issue with

What Not To Wear:

its occasional, perplexing impracticality. I recall a couple of guests from Toronto who were strongly discouraged from buying flat winter boots. Toronto has mild weather by Canadian standards, but even so, winter boots are not optional in Toronto; it snows, it hails, it gets icy, and even if you can afford to take taxis wherever you go, you can't always get one. I haven't been to New England in the winter, but I expect it's similar, if not worse. I regard my own flat, practical winter boots with the enthusiasm of a child contemplating Brussels sprouts, but I still wear them everywhere in the winter because it beats salt-staining my high heels or cracking my ankles. A show that exists to explain Clothing 101 to ordinary folks shouldn't gloss over the fact that ordinary folks frequently need to do unglamorous things.

Also, the idea of wearing white pumps with a black pinstriped suit makes me a bit ill. Well, it does.

Labels: culture notes, what not to wear
3/15/2009 [6]
Color Me In: Dinah
by Dain
If you too are interested in a virtual makeover, please be sure to submit the following information.

FIRST NAME Dinah
HAIR COLOR dyed light bronze brown (about 40% grey naturally)
SKIN TYPE normal to dry
SKIN TONE pale yellow olive
EYE COLOR medium blue, glasses are a must
MAKEUP STYLE minimalist
SPECIFIC CONCERNS finding colors that enhance and look natural, skin care (balancing need for exfoliation and moisture as I age)
TOP THREE FAVORITE PRODUCTS NARS Penny Lane Blush, Burt's Bees Pomegranate Lip Balm, Clinique Naturally Glossy Mascara


As ever, we start with the skin. Dinah is concerned with both exfoliation and moisture, so a balm cleanser such as LUSH Ultrabland might make a neat and pleasant addition. Massaged onto dry skin, the rich formula softens and moisturizes, while a hot muslin cloth (another possibility, Liz Earle Cleanse & Polish, comes with muslin) will help remove all traces of makeup, dead skin, and residual cleanser. A good sunscreen for day, perhaps a rich, brightening, vitamin-C cream for night, should prepare Dinah's skin nicely, with an absolute minimum of fuss. Add a tinted moisturizer with strong yellow tones, such as Laura Mercier's, to smooth out slight imperfections and cut down the ruddiness of Dinah's skin.




Since Dinah wears glasses, it is best to approach the eyes with a light touch. Brows are especially crucial with glasses, since they give essential structure to the face, so if she does not have them shaped, it may make a subtle but huge improvement to her face. Since they do not lack substance, all she may require is a quick groom with clear mascara (Max Factor makes a good one). Since dark undereye circles will only look more haggard under a lens, a little concealer, such as Bobbi Brown Eye Brightener, will go a long way. Eye makeup should be subtle: low shimmers and soft colors that enhance the blue of her eyes, perhaps the satiny peach and the warm bronze of NARS Key Largo might serve well here. If a touch more drama is required, a very subtle line of plummy brown pigment, deposited as close to the lashline as possible, may be desired.

On the other hand, this frees Dinah to experiment more with lipcolors. One good place to start might be the rich sunset tones of Chanel Rouge Allure in Attitude, which will complement her coloring as well the tones she favors (like Penny Lane).

Labels: bobbi brown, chanel, color me in, laura mercier, lush, max factor, nars
3/13/2009 [1]
Fashion Notes: Body-Con
by The Kindly One
We all dress to allure, whatever your particular style. My own style is body-conscious dressing, lacking the curves for flimsy slip dresses ofr the personality for ruffles. While body-conscious dressing is associated with the extreme fit and cut of bandage dresses, I define it much more literally as consciously framing the body, allowing the wearer's dress to act as accessory and her body as the statement. For all its boldness, this is a very minimal loook that leaves jewelry, big hair, and excessive layering to other, weaker statements.


Body-con gained a bad reputation for excessive aggression, but it need not be so aggressive. The best looks balance the straightfoward display of the body with softness in fabric or cut, allowing for a look that's more feminine and less raunchy. L'Wren Scott's design is a perfect marriage of the extreme cut of body-con paired with a muted, respectable blue and an elogated shape to flatter and balance out othe tightness. I'm particularly fond of her inset shoulders, as they subtly reveal skin without degrading ito vulgarity.
Thakoon's shift dress provides a feminine take on bandage dresses. The fact that this is a shift dress need not throw you. Most body-con dresses, including bandage dresses, are essentially shift dresses cut down to exactly conform to the body. Thakoon's shift dress detours from standard office wear with the embellishment of black ribbon bandages, providing a knowing nod at bandage dressing in a far more feminine and forgiving cut than bandage dresses could ever claim.
Of all the included dresses, I find this Prada dress the sexiest. While not as tight as the others, it is even more body-conscious, as the cut's plunging neckline and slit literally point to what's underneath. The fuller cut also allows for a movement of fabric impossible in a narrower cut, allowing the dress to slink around the body with each movement. The tension between the obscured view and revelation, as well as friction of the fabric against skin, heightens the dress from mere body-consciousness to eroticism.
Finally, no discussion of body-con can be complete without inclusion of bandage dresses. Though Lou Doillon's dress is too short and, really, too tight, I've chosen it as an example of the design possible in bandage dresses. The beige contrast provides more interesting detail than would be found in a simply black dress, and the off-the-shoulder cut also softens and feminizes the look. What strikes me most about this picture, though, is the wearer. Lou Doillon is looking the camera dead on, smiling and owning the outfit. This is largly unseen in sexy dressing. Too often, women allow the outfit to wear them, as though putting on a standard, uniform "sexy dress" will make them into standard sexy people, denying the responsibility of finding their own look and sexuality. I love this picture because my attention is on Lou Doillon, not on her sexy dress or on a naive "sexy" posturing. This is what I appreciate most about body-conscious dressing, that it forces the wearer's body and wearer herself front and center. There's nothing to hide behind, with no room for passivity. It takes consciousness and confidence to wear these clothes, separating them from ubiquity and slutty vulgarity. These are clothes for women of thought and self-possession.
Labels: fashion notes
3/11/2009 [5]
Subscribe to
Posts [Atom]. Or
follow on bloglovin'. If
you'd like to contact Dain,
feel free to email me.
I'm also on Pinterest.
Features

The Mnemonic Sense
Most Wanted
The Beauty Primer
Lookbook
Bestsellers
Consumer Diaries
Closet Confidential
On The Label
Beauty Notebook
The Hit List
Color Me In
The Makeup Artist
Wedding Bells
Globe Trotter
Desert Island
perfume notes
beauty notes
fashion notes
culture notes
minimalism
chypre arc
floral arc
fresh arc
masculines arc
gourmands
& orientals arc
Archives

August 2008
September 2008
October 2008
November 2008
December 2008
January 2009
February 2009
March 2009
April 2009
May 2009
June 2009
July 2009
August 2009
September 2009
October 2009
November 2009
December 2009
January 2010
February 2010
March 2010
April 2010
May 2010
June 2010
August 2010
September 2010
October 2010
November 2010
December 2010
January 2011
February 2011
March 2011
April 2011
May 2011
June 2011
July 2011
August 2011
September 2011
October 2011
November 2011
December 2011
January 2012
February 2012
April 2012
May 2012
June 2012
July 2012
August 2012
September 2012
October 2012
November 2012
December 2012
January 2013
February 2013
March 2013
June 2013
July 2013
Images

Photobucket