Announcements
If you're new to this blog, then read our guides to the basics: Skin (Part I), Skin (Part II), The Supernatural, Color Theory I, Color Theory II, Eyes, and Brushes.

Also, check out the blogsale.
Contents
· Consumer Diaries: April 2009

· Perfume Notes: Hermès Hermessence Vanille Galante

· Fashion Notes: Best in Show, S/S 09 (Part II)

· Desert Island: Books

· Beauty Notes: Gosh Extreme Art Eye Liner

· Fashion Notes: Best in Show, S/S 09 (Part I)

· The Mnemonic Sense: Time of the Season

· Culture Notes: Two Months' Salary

· Most Wanted: Mansfield Park

· Beauty Notes: FAQs (Part 2)

· Beauty Notes: FAQs (Part 1)

· Perfume Notes: Guerlain Après L'Ondée

· Culture Notes: Ubiquity and the Individual

· Most Wanted: Heart of Darkness

· Culture Notes: Music Video Art

· Designer Index: Stella McCartney

· Beauty Notes: Soap

· Culture Notes: Tear Jerkers

Favored

Art Tattler
the glamourai
The Non-Blonde
Perfume Shrine
Lisa Eldridge
Garance Doré
Smitten Kitchen
Into The Gloss
Grain de Musc
Lacquerized
Res Pulchrae
Drivel About Frivol
The Selfish Seamstress
Killer Colours
Bois de Jasmin
Glossed In Translation
Jak and Jil
Toto Kaelo
Worship at the House of Blues
I Smell Therefore I Am
Food Wishes
The Natural Haven
Messy Wands
1000 Fragrances
Moving Image Source
Wondegondigo
The Emperor's Old Clothes
M. Guerlain
Colin's Beauty Pages
Barney's jewelry department
Parfümrien
loodie loodie loodie
The Straight Dope
Sea of Shoes
London Makeup Girl
Sakecat's Scent Project
Asian Models
Ratzilla Cosme
Smart Skincare
Illustrated Obscurity
A.V. Club
Tom & Lorenzo: Mad Style
Eiderdown Press
Beauty and the Bullshit
La Garçonne
Flame Warriors
Everyday Beauty
Fashion Gone Rogue
Now Smell This
Dempeaux
Fashionista
The Cut
A Fevered Dictation
Nathan Branch
101 Cookbooks
Consumer Diaries: April 2009
by Dain
LISTENING


"Here I Dreamt I Was an Architect" hits very close to home: "Try one, try two, guess it always comes down, all right, it's okay, guess it's better to turn this way"

SNIFFING

I recently purchased a white buttondown from Band of Outsiders, at a cut-rate price from Gilt Groupe, but found, to my dismay, that this was one brand without vanity sizing. It was even smaller than skintight, but since it comes from a sample sale, the best I could hope for was credit. So normally I wouldn't ever indulge in such an absurdly expensive scented candle, but I figured this D.L. & Co Golden Poppy Candle ($135) will make a lovely housewarmer once I've established myself in Korea. It's rather too heavy to transport, however, so I'm burning this clean, bright floral candle now. Tricksome stuff, you have to watch over it as its burns, definitely not worth that insane price.

READING
Persuasion, the only Austen I hadn't yet read. It makes me regret her death a year or so later, because you can see her prose achieving a maturity (if still much too dependent on convenient revelations) that sometimes feels lacking. The dependence of literature on the powers of reflection is such that even a writer as precocious as Austen (she wrote Sense and Sensibility when she was nineteen) benefits with greater experience. The might-have-beens are tantalizing. And Heart of Darkness, of course.

I've also begun Walden, too soon to write about it.

WEARING
I found the most exquisite plum jacket from Escada at a resale store (Second Time Around, on Newbury St., if you're ever in Boston) for $35. The fabric is a softly draping wool, collarless (mandarin?) with bell sleeves, so the overall effect is a bit like a structured cardigan, which makes it very easy to incorporate into my wardrobe. And fate, it seems, is kind, because this jacket fits me to perfection, from the narrowness of my shoulders to the exact curve of my torso. Hurray!

WATCHING


I didn't care for Ninotchka when I first saw it, because I hadn't grown used to the coached speech and stylized mannerisms of classic films then, and now I find it so charming and delightful. "He looks sad. Do you whip him?" Hee hee!



Another film I failed to appreciate the first time round, Zeffirelli's Romeo and Juliet, rare for Hollywood Shakespeare, manages to counter a lavish production with real sensitivity to the material. The two principals, though gorgeous as all get out, are exactly the shallow, spoiled children they truly are meant to be (people call it a love story, but it isn't really much of one). The photography recalls the richness of Renaissance painting, and the musical theme is just so hauntingly beautiful.

DAUBING
I got my first manicure the other day (yes, my very first), in an iridescent sky blue. It lasted a good four days before I started manically chewing at my nails again. *sigh* Bad habits, I have no end of bad habits.

EATING

I would like to be a Trappist monk, with nothings but books and preserves and beer all day long. Or, one half of the perfect tea.

WISHLIST
New glasses, new laptop, new country.

Labels: consumer diaries, DL and Co, escada, good earth, ninotchka, romeo and juliet, the decemberists, trappist
4/30/2009 [4]
Perfume Notes: Hermès Hermessence Vanille Galante
by Dain

René Magritte, Black Magic (1933-1934)*.


Vanilla has an effect on the nose, not unlike what my friend Ryan, himself a blond, derisively termed "the blond effect", in which people who are only marginally good-looking are perceived as being more attractive than they really are (think Ann Coulter). "Now someone who is dark and beautiful," he brightened, "is just really beautiful." His assertion is perhaps more compelling than exact, but the fact of the blonde's automatic glamour remains; can such a reflex be denied? And yet, and this is Ryan's point, one resents the cliché. Once, in an interview with Charlie Rose, Catherine Deneuve refused to admit that she was entirely happy, and when he objected that there was every indication to the contrary, she replied with some asperity, "That's because I'm blonde." Perhaps blond hair is too frequently and thoroughly exploited, turned into mere shorthand for "good times". And that, too, seems to be vanilla's role in perfumery; it behaves, like white florals, almost like a skin scent, but because it is a food and not a flower, seems infinitely more cheerful. Take the two best vanillas out there (in my opinion), Shalimar and Organza Indécence, both are party perfumes. They smell like laughter, not too innocent, basking in the spotlight, magical. When cast in a supporting role, vanilla functions as a lubricant, smoothing the hard edges between mid-to-base notes, not unlike the glossy patina that aldehydes cast over the top of the pyramid. A very useful and appealing note, is vanilla. It is little wonder that Jean Claude-Ellena, master of the understatement, has vowed publicly (and perhaps curmudgeonly) to shun vanilla. He, like my friend Ryan, abhors the cliché.


So I was all agog to try Vanille Galante, not least because my skin seems sadly to amplify most gourmands to such jaw-aching fluorescence (which makes most Serge Lutens sadly impossible for me). For this reason, the vanilla is quite prominent on my skin; it is not on others, though it mellows and sweetens in the drydown. Vanille Galante has a marvelously unusual effect, in which its constituent parts seem to hover at different levels above the skin, like layers of pastel-shaded chiffon. Close to the skin, it is the papery incarnation (first experienced in L'Artizan's Dzing!) of vanilla, like the crumbling of old pages, rather than the standard opaque syrup, and that fibrous effect is reinforced by that queer salt-water-melon-cotton-sugar note from JCE's Un Jardin Après La Mousson. The lily note, on my skin at least, is detectable only from a distance, when I happen to catch whiffs of my sillage, along with an unpleasant hint of burning plastic, just enough for dissonance if you're looking for it, but not enough to take over the perceptions. However, the reverse (more lily, less vanilla) seems more common, and if that is the case for you, it begs the question, why not get Serge Lutens' Un Lys instead?

One thing Vanille Galante does hold in common with Shalimar and Organza Indécence is that they surround you in a cloud of scent, differing largely in degree of opacity, and if you intend to sample, I recommend buying a larger decant, or even better, one of those travel sprays. It is an excellent way for gourmand-haters to dabble in vanilla, or for gourmand-lovers to lighten up on bright, warm days. If you've ever as a child lain under the big blue sky under big fluffy clouds, and had your dreams ruined by education ("No, you wouldn't be able to touch them. It is the distance that lends the appearance of solidity. They would actually be very cold, a freezing mist."), then reclaim your imagination with Vanille Galante, because this smells like an open blue sky. So, in the end, we do encounter a more cerebral vanilla here, but it has not lost its native charm.

OTHER REVIEWS
Grain de Musc
Now Smell This
1000 Fragrances
Perfume Shrine
The Scented Salamander
The Non Blonde
J'aime Le Parfum
Pere de Pierre
National Post
Basenotes
Makeupalley

* I really had no idea that Luca Turin made a comparison with Magritte in the Spring 2009 supplement to The Guide. It's just coincidence. ; ) And Myrna Loy was a redhead.

Labels: catherine deneuve, jean claude ellena, l'artisan parfumeur, lily, magritte, myrna loy, ozonics, perfume notes, serge lutens, vanilla
4/27/2009 [0]
Fashion Notes: Best in Show, S/S 09 (Part II)
by The Kindly One
As much as I enjoyed the spring collections, so many beautiful clothes blend together. The following are a compilation of the specific S/S 09 looks that resonated with me.

BEST WEARABLE MAKEUP



It's actually very rare that I notice the makeup at fashion shows. I take a cursory glance while looking over the clothes, but I'm mainly interested in seeing the designs rather than taking in the show as a whole. In the case of the Yves Saint Laurent show, though, I was equally excited by the clothes and makeup. From a distance, it looks as though the models are wearing the perfect dash of eyeliner, just thin enough to define the eyes without overwhelming while adding the end flip to widen and further open them up. The rest of the face is an emphasis on natural beauty - defined eyebrows, cheekbones with just a dusting of light blush, and nude lips, the definition of picking one feature to concentrate on. It's only up close that you realize the "eyeliner" is actually a row of false lashes glued to the upper eyelid. Though the particulars aren't to be copied, it's a look that could feasibly be worn.

BEST THEATRICAL MAKEUP



Anne Valerie Hash's makeup echoed the themes at YSL, with an emphasis on the eyes, defined brows, and light blush and lips. Hash's look replaced eyeliner with iridescence, placing a frosty green pigment over reddened brown. I was surprised by how beautifully the colors complement each other, almost like a NARS duo, leaving the look light and ethereal. Certainly not a daytime look, but it could be fun for night, leaving out the shadow to the temples.

SEXIEST DRESS



This Roberto Cavalli dress is a sartorial paradox, being trashy and elegant, beautifully cut and poorly constructed all at once. This is a direct throwback the Tom Ford era of Gucci, with his slashed evening dresses and camp sex appeal, and the part of me that so loves minimalism heartily responds to this aesthetic. This dress is slightly more subdued than that, with its delicate, sheer layers softening the hardened exposure of skin. Despite the aggressive slashes, this is actually a more demure look than the servings of legs and breasts we usually see, and the shape more closely resembles an early Chanel dress than sex kitten evening dress.

BEST AD CAMPAIGN



Probably the most stunning fashion images I've seen for the season have been part of the YSL campaign. Set against the Hollywood sign, these images evoke the power and simplicity of previous fashion eras. I was so pleased to see moving, stunning fashion photography. That used to be the norm in the era of Peter Lindbergh. Now everything is very fast, disposable, and cool only until replaced. Were it not for the current pace of fashion, I could easily see these images becoming iconic. A sidenote: the photography of this campaign is so stunning, it took almost two months and an explicit mention of the fact before I realized the model is Claudia Schiffer.

Labels: anne valerie hash, fashion notes, roberto cavalli, yves saint laurent
4/27/2009 [1]
Desert Island: Books
by Dain
I can readily appreciate, and find something to admire in, all writing of a certain caliber. I so rarely dislike books. This was therefore a daunting list to compile. In the end, I went with those that inspired a period of obsession by changing the way I understand literature, techniques of style and rhetoric, and in some mysterious transfiguration from pen to print to me, shaded in dimensions to human behavior that my own experience would not have been able to answer.



If I had to name a poet who, in my estimation, represents the height of aesthetics, it would be Wallace Stevens. It may be his absence of inner turmoil—he tackles the burdens of intellect with unnatural serenity—or how he seems to communicate directly to me, as if his language were part of my own consciousness—none of it sufficiently explains why I feel such a kinship with Stevens—it is not an intellectual response that I have to his poetry. Easily the best compilation is The Palm at the End of the Mind.

If narration is the ideal criterion, my favorite example of storytelling is Watership Down by Richard Adams. I am not particularly fond of how modern literature shows a tendency to exalt ego and intellectual showmanship; with fiction, the first imperative is storytelling. This was also the first book in which I began to sense canonical echoes.

The Basic Works of Aristotle: Or, How to Think.

By tackling the subject of violence and brutality, one might expect melodrama from Blood Meridian. Instead, Cormac McCarthy's unflinchingly apathetic voice handles the lurid material without gloss, without dramatic release, without moral relief of any kind.

On a fundamental level, all writing is a form of psychological manipulation. Otherwise, words-on-a-page would hardly be capable of taking on a life of their own. For that lesson, I'm very fond of severe, old, humorless, inhumanly brilliant Milton, surely the consummate rhetorician of the English language. Paradise Lostmarks the beginning of when I began to write well, to write consciously, to place the readers' experience above my own.

A trick only a true artist could pull: making difficult material seem easy. John Updike's Rabbit novels breathe free and easy, prose that seems simple and unadorned, until closer inspection reveals highly metaphoric language.

When you're trained in one field of aesthetics—in my case language and literature—it is often the case that it becomes a lens through which you filter all experience. Such as, let's say, makeup and perfume, and more rarely documented, fine cuisine. Like most enthusiasts in the Anglo-speaking world, my introduction to writing about food was through M.F.K. Fisher, whose Serve It Forth is a collection of neatly turned, witty, anecdotal essays that elevate the daily ritual of nourishment into something more contemplative.

Austen's writing has a salubrious effect on my own. Propriety orders her characters, concern, and sentence construction. For some reason, Mansfield Park is my favorite.

I was late in introducing myself to Dostoevsky. When I read Crime and Punishment at fifteen, I could hardly have been expected to grasp the masterful way he weaves his characters' trajectories into a densely layered narrative. I marvel at Dostoevsky's skillful control. From a slow, unpromising start, the succession of chapters build to such a fevered pitch of intensity, the reader shares Raskolnikov's release of confession, caught between empathy and criticism.

Twice I've made my way through half of Moby Dick, without reaching its conclusion. So, for my I've-always-meant-to-read-this-book pick, let's go with Herman Melville.

Labels: desert island
4/26/2009 [11]
Beauty Notes: Gosh Extreme Art Eye Liner
by Dorothy

For some reason, I seem to be very prone to smudging my makeup. To date, I've found only two mascaras that don't smudge on me (Lancôme Définicils and Kanebo Kate Dollish Long, if you're curious), and even MAC's generally excellent Fluidlines migrate after a couple of hours.

So I'm incredibly impressed with Gosh's Extreme Art; this stuff truly does not budge. I've applied it to my wrist and it's remained unsmudged through showers and hand-washing, for days. It comes off fairly easily with DHC Deep Cleansing Oil. I'm not sure how other makeup removers would perform. As liquid liners go, it's also fairly easy to apply; the brush it comes with is very fine, which helps.

I own it in black. From my point of view, it's a pity they don't offer it in a larger selection of subdued colours; the purple and copper shades look fairly wearable, but bright green metallic eyeliner is not really my thing.

Labels: beauty notes, gosh cosmetics
4/25/2009 [3]
Fashion Notes: Best in Show, S/S 09 (Part I)
by The Kindly One
Now that spring is officially here, I wanted to share what stood out to me during the spring collections. I liked quite a lot of the shows for the season, but the Yves Saint Laurent show stood out for having exceptional design. These are clothes that women routinely wear - shifts, sundresses, suits, spring coats - in shapes that flatter a variety of figures without compromising a specific point-of-view. One could say yes, that's what fashion design should be, but in reality it very rarely is. That fact is what makes designers such as YSL's Stefano Pilati stand out from the crowd: it's the elevation of standard, workhorse clothing into more remarkable pieces that separates this collection from all the rest. The way he incorporated sumptuous textures, colors, and fluidity into the clothes elevated the clothes into much more elegant versions of themselves. It's almost trickery of the eye - the quality of design and fabric is so high that it requires taking a step back to realize that's not just a great dress, it's really just a shift dress that's been taken to the next level. All that, and the clothes never overpower their wearers, either. All things considered, these women look elegantly dressed, not "outfitted," styled, or like they're dressing to impress. In fact, the design details fade into the background until all the viewer is left with is the impression of a great dress, a great suit, and an elegant woman. This is the mark of great design - it must never overshadow its subject. That said, here are my favorite looks from this show.



This was my single favorite look from the spring collections. It's such a classic look: very rarely will nice tops and black jackets and skirts go out of style. As such, it's also a look that can easily be updated, though I'm particularly fond of the medium-rise of the skirt.



I was actually surprised that a YSL show ended up being my favorite. I generally either don't like Piloti's designs or could never wear them, as he often highlights the hips. Though a classic Piloti cut - narrow on top, billowing from the hips - this is a much more controlled volume than he normally cuts. I feel like I could potentially wear this.



This is such a beautifully cut outfit. Though two pieces, it has the ease of a shift dress while making a playful nod at finding those beautiful dresses and shirts that fit...except in the bust. It's elegantly sensual, as well, with that peek of staid green, a kind of industrial bra, and sheer fabric that keeps the overall outfit from looking like a badly built bodysuit.



I could never wear that much volume around my shoulders, but what a fabulously essential shift dress. The details of the zipper and shoulders are beautiful and subtle and entirely incorporated into the design. Another facet of great design: the details are so subtle as to be unseen, even as you're looking right at them. Though both the shoulders and zipper are strong accents, they don't stand out as such, but as essential to the function of the dress.



And finally, a great suit. What actually got me excited about this show was a combination of the suit at the top and all of the iterations of the pants in this suit. They'd be a bitch to walk in, but they leave a beautiful line, and in this cut they don't resemble the ubiquitous haram pants that'll fall off the fashion radar in about two years. Besides that, this is an utterly beautiful evening suit in an elegant and timeless silhouette.

Labels: fashion notes, yves saint laurent
4/24/2009 [1]
The Mnemonic Sense: Time of the Season
by Dain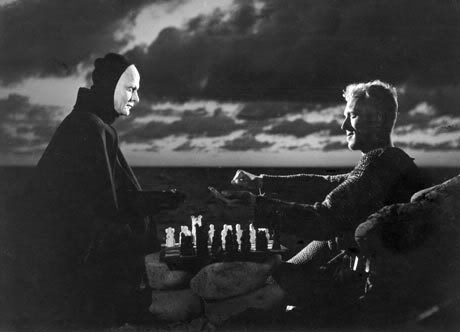 Within the microcosm on your skin, the discussion of perfumes turns technical, and the curious thing about a chemical perspective is that it becomes clear how highly dependent they are on time. The solution (usually but not invariably alcohol-based) begins to evaporate upon contact with the warmth of your body. The effect of all this evaporation on the air around you is what is known as sillage. All perfumes are chemical formulae, formed of molecules both natural and synthetic, and the difference in molecular weights directly determines the rate of evaporation, but for the layman, this is translated, with some inaccuracy, as a composition of notes (music is not a bad metaphor for olfactory impact, though perfumes are rarely as directional). This explains why musks smell snuggly soft but formless, and why citruses are almost uniformly lacking in longevity; it's just chemistry. When one zooms out entirely on the subject of time and perfume, that is to say, the history of perfume, the phenomena are no less fascinating. The decades are redolent with characteristic aesthetics: the carefree eau fraîche that bridges the 60s and 70s, the girdled, stockinged, rouged 50s lactonic florals, the Loud and Proud of all things 80s, the exoticism and experimentation of the interwar era (my own favorite), the watery minimalism backlash of the 90s. It is easy to shrug away perfumes as consumer products, but like fashion, the trends of yesteryear (or today of course) are a deeper revelation of our culture's values than you might think.

Somewhere between the chemist and historian, lies the muddle of everyday experience, but nevertheless we still find ourselves bounded by time. After all, what is experience but the lessons of time? As with any subject, there is some degree of parroting-without-reflection (alarmingly frequent in academic circles, so what hope does MUA have?), but it is well to remember that perfume appreciation is largely an associative exercise. The wider your base of reference, both olfactory and cultural, the richer your experience, and if a reviewer occasionally ventures too far and paints the town purple (guilty as charged), then we must allow a liberal degree of latitude. Unlike life, it is not that serious a game. Smells works very strangely on our consciousness—I do not claim to understand it—its peculiar impact does not inform, but recall. Even in the presence of very distinctive sillage, we are transported backwards and inwards, into the realm of memory, collective or individual. Hence, The Mnemonic Sense.

There is, of course, a more lighthearted approach to time and perfume: seasonality.


Some people maintain that a scent with proper dignity can weather (no pun intended) any climatic vagaries. I've always felt that this attitude was nothing more than pure snobbery. It's largely consistent with those perfumes with mid-to-low sillage and a generally pleasing mien; it's hard to imagine a time and place that isn't appropriate for YSL Y or Eau de Merveilles or Chanel 31 Rue Cambon or Balmain Jolie Madame (for whatever reason, they tend to be chypres). Like an impeccably cut suit, these are perennially chic but not particularly exciting, though on occasion one finds a perfume like Jicky channeling no particular seasonality (it is the damp umbrage beneath summer trees, or a fresh take on winter comforts?). Of course you may wear whatever you want whenever you want. But in my mind, this "of course" is based on the fact that this is just perfume—it's supposed to be fun; it's a hobby; it's only worth taking seriously to the point of enjoyment—not an "of course" to put others down, for not having attained a superiority of taste that surpasses time. Perfumes are not built on the standards of eternity, and neither are we. If someone enjoys matching perfumes to the weather—the mind of winter, a misty fall morn, the first spring sunshine—why ruin their enjoyment? And when you grow tired of the snow, perhaps, positively stir crazy from the drifts around your house, what could be easier than a spritz of Chanel No. 19 to shift your mood into spring, or a dose of Patou's Colony to transport you, more economically than a vacation, to a friendlier sky?

Here are some of my favorites, you'll notice that only some of them really "fit" and others are just what I happen to enjoy for less obvious reasons...


What are yours?

Labels: balmain, cartier, chanel, frederic malle, guerlain, ingmar bergman, jean patou, l'artisan parfumeur, limbourg brothers, miller harris, serge lutens, the mnemonic sense, vero profumo, ysl
4/23/2009 [13]
Culture Notes: Two Months' Salary
by Dorothy


I recently caught a link to this series by Lee Gainer, in which she collected images of engagement rings at various price points, representing two months' salary (or wages) for a variety of occupations. Two months' salary, as you probably know, is the amount a man is "supposed" to spend on an engagement ring, for fear of being thought stingy and unloving. According to Gainer's research, this rule was invented and proclaimed by DeBeers in 1947.

It occurs to me that aside from being extravagant, this "rule", if followed, renders engagement rings rather vulgar; it's a well-established rule of etiquette that it's impolite to talk about money in public, and allowing a ring to do the talking for you -- "I'm marrying a man who makes

this

much!" -- isn't much better. Gainer's statement on the series refers to derogatory comments made about men who buy insufficiently expensive rings -- "he tried his best but it wasn't good enough", "very nice for a friendship ring", that sort of thing.

A shame, because I think several of the "cheap" (still not actually cheap) rings here are rather pretty. Of course the entire engagement ring phenomenon is a bit lost on me. My mother didn't have one, I'm pretty sure my grandmothers didn't either, I rarely wear rings, and while I admire individual pieces of diamond jewellery, diamonds in general don't suit my personality (absent-minded), my colouring, my politics or my budget.

Gainer is obviously very critical of the engagement ring "tradition". Her reasoning makes sense to me, but I remain a little more agnostic. I have a number of friends who cherish their engagement rings and I would never criticize them for this; even so, I can't say the practice holds much appeal for me.

What do you think?

Labels: culture notes, lee gainer
4/22/2009 [16]
Most Wanted: Mansfield Park
by Dorothy



Mansfield Park

is probably the least liked of Jane Austen's novels and the one most likely to disappoint fans of the "light and bright and sparkling"

Pride and Prejudice.

(Let us not speak of the film adaptations and flash-in-the-pan "chick lit" that posit Austen as a purveyor of Regency bodice-rippers. Ugh.) Fanny Price, its heroine, is fragile, sickly, diffident to a fault; as one writer on AUSTEN-L once put it, she "kisses the whip." Raised from childhood to remember that she is the poor relation, housed at Mansfield Park, her uncle's house, on sufferance alone, she tolerates all manner of slights. Her one overt act of rebellion against the patriarchal authority represented by Sir Thomas is to refuse Henry Crawford, the wealthy rake her uncle wishes her to marry. Modern readers may have trouble understanding what a radical act this would be for a teenage girl in Fanny's position in 1812, despite the harshness of her uncle's response, and despite the uncharacteristic sharpness of her objection: "I think it ought not to be set down as certain that a man must be acceptable to every woman he may happen to like himself." In the meantime, for nearly the full length of the novel, Edmund -- Fanny's first cousin and the secret object of her affections -- is uninterested in Fanny, and a bit of a tedious prig to boot.

In other words, as a love story,

Mansfield Park

is a disappointment. But most of Austen's novels are not truly or primarily love stories.

Mansfield Park

is a Cinderella story, in which idealism triumphs over cynicism, pure motives over mercenary ones, and the low are brought high. Austen skilfully renders the pain of low self-esteem, neglect, bullying, and unrequited love, but ultimately she raises Fanny to her rightful place in the family hierarchy, properly appreciated by her uncle, clear of her vicious Aunt Norris (perhaps the nastiest character Jane Austen ever wrote), and allowed, at last, to marry the man she loves.



The extremely high-waisted gowns women wore in Austen's era tended to puff out at both front and back, making their wearers look pregnant and hunchbacked to modern eyes. For simple white dresses (Fanny Price would not be highly ornamented), let us turn instead to this high-waisted summer dress from Comrags: girlish and sweet, but actually wearable.



Never mind the chunky sandals contrasted with the Comrags dress; there's precious little about Fanny Price that's playful or robust. These Maloles flats are all fragile femininity, almost too spun-sugar to be real, and I can only imagine how easy they would be to wreck. On the other hand, how absurdly pretty are they?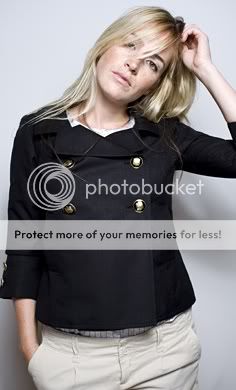 Like

Pride and Prejudice

and Persuasion,

Mansfield Park

includes glimpses of the military, in the person of Fanny's rather one-dimensional brother William. Above, nodding to both the peacoat and the spencer, a sober yet feminine cropped design from Smythe.


Jewellery figures in a minor subplot in
Mansfield Park,
although Freudian critics have had a field day with its image of two gold chains, one too thick, one "just right." Both rustic and delicate, Cathy Waterman's
tree pendant
brings to mind Fanny's (and Austen's) Romantic influences, her rare rhapsodies about nature, her identification with the country.


A while back, Now Smell This hosted a silly but entertaining discussion about what fragrances Austen's heroines would wear: Diorissimo for Elizabeth Bennet, Après l'Ondée for Anne Elliot. No one mentioned Fanny Price, but the moment I smelled En Passant, I knew this was Fanny's fragrance: lilac blossoms, heavy with rain.

Labels: cathy waterman, comrags, frederic malle, jane austen, maloles, most wanted, olivia giacobetti, smythe
4/20/2009 [7]
Beauty Notes: FAQs (Part 2)
by Dain

The original, of course
How do I do a perfect manicure?
Make sure you have plenty of time, otherwise, go to a salon and let the manicurist know that you want a speedy job. Trim nails. Add half a cup of milk to a bowl of warm water; it helps to soften the skin with lactic acid as you soak. Push back cuticles. Sweep a small amount of nail polish remover over nail to clear any oily residue. Apply a thin layer of basecoat (such as OPI Nail Envy) on dry nail; let dry. Roll—don't shake—polish between your palms, to ensure an even application without bubbling. For a normal-sized nail, scrape one side of the brush free of polish. Beginning with the pinkie, apply polish to the dominant hand (the overall finish will be more even). If you are prone to accidents, wait a few minutes before switching to the other hand. Wait about fifteen to thirty minutes (depending on the thickness of the polish), then apply the second coat. After thirty minutes to an hour, apply a topcoat (such as Seche Vite). Avoid doing anything that might smudge your nails for at least two hours, though after half an hour you can do most things provided they don't touch your nails.
Eyeshadow application is really confusing—HELP!
The eyes are the most product-intensive and time-consuming area of all. Both brows and lashes are complicated enough, but many people feel overwhelmed particularly by eyeshadow: which tools to use, the dizzying array of shades, getting sufficient color "payoff", and whatever the difference is between a "crease" and a "wedge". We don't expect to cover every possibility since that would require its own post, but we will attempt at a little demystification.

The first thing to consider is your coloring, particularly the color of your eyes, though your hair and skin tone will also play a role. For example, brown eyes look equally well in the purple and green ranges, but if you are predominantly cool-toned, then purples are your better friend. Outside of neutrals, which theoretically anyone can wear, you will find yourself gravitating towards colors known as "complementary", because they contrast well with your coloring and therefore bring it out more fully. The next thing to consider is the eye shape. Eyes can be big or small, wide or close set (how far apart they are, an average distance is one eye's width in between), and other variations such as down-turned, double folds, glasses, deep set, bulging, round, hooded, almond, and so forth, all of which ensures that no set of rules is ever universally applicable. Finally, you want to consider how intense your eyes are naturally. If they are large and striking, such as Angelina Jolie's or Anne Hathaway's, a lighter touch, such as subtle mattes and a slick of eyeliner, is all that is required—more and it may look overdone. Someone with very small, dark eyes, such as most Asians and Lauren Bacall, is also likely to depend on eyeliner of the smokier variety and light, often shimmery, shades. If the most remarkable characteristic about your eyes is a deep crease, in the manner of Marilyn Monroe, then you are more likely to employ medium shades.

There are, nevertheless, four major techniques that are possible with eyeshadow: a WASH of pigment over the eyelid, CONTOUR the shape of the eye, DEFINE the lash line with dark pigment, and HIGHLIGHT the browbone and the inner corners of the eyes. Each has its own variations, depending on the look you're going for and your own eye shape. The easiest however is the wash, especially in a perenially useful shade such as a fleshtone neutral, about or a little lighter than your skin tone, with a complex shimmer (different colored and sized pigment particles, for the most light-reflective effect), perhaps with a touch of peach or rose if you want to bring out colorful eyes. You hardly even need a brush for this, since all it requires is a swipe across the lid. Next, try experimenting with liner. There's dramatic liquid (or gel), which can be swept in a "winged" look, vibrant shades that may otherwise be unwearable but flatter when restrained to a soft, smoky line, black pencil smeared around for a punk-rock look, or the most natural, dark brown pigment smudged as close to the lashes as possible, nay, between the lashes along the inner rim, a technique sometimes known as "tightlining". Finally, you may try add a little dimension with a little pigment swept into the crease (or the socket of the eye), or if you don't have a crease, a wedge, which is medium-toned pigment concentrated at the outer corner of the eye near the lash line, but diffused as it travels inwards and upwards. You needn't feel like you need to wear six shades at once, or tackle the meticulous layering of pigments that constitute the smoky eye right away; often, the most flattering look is just one or two carefully chosen elements.

Above all, this is good area for experimentation, so don't worry too much about "getting things right".
What brushes do I really need, and how do I take care of them?
It depends entirely on which products you use. The most basic tools are:


a soft, fluffy, and tapered (as opposed to blunt) blush brush, about the size of the apple of one's cheeks, unless you don't use powder blush
a high-quality, porous sponge for face powder, for a much more controlled (and cost-effective) finish than a powder brush and not so heavy as a puff
eyelash curler, unless you don't wear mascara
tweezers are always useful to have around
a thin, flat synthetic brush for lining, angled is usually easier for a beginner
a soft, tapered medium-sized shadow brush, about 3/4 the size of your eyelid, for washes and blending
a smaller, denser brush for detail work, concentrated pigment, or smudging out liner
a domed, tapered "crease" brush, unless you don't have a crease (sometimes a wash brush can be employed a crease brush, depending on the shape; if it's angled or flat, it can maneuvered in more than just a wash)
a tiny, pointed concealer brush to cover blemishes, unless you don't break out often
a stiff, slanted brush for filling in brows, unless you don't need any definition or prefer a pencil
a lip brush, for filling in lips with precision and layering more pigment than fingers, sponges, and tubes can manage

It is unlikely that all of these tools are necessary. Brushes are most essential for eyeshadow application, but if Dick Page thinks only two brushes (not including liner), a larger and a smaller one, are necessary, that's good enough for us. Many of these functions can be covered by the cheapest and readiest tool of all, your fingers. Some products, such as liquid foundation, can be applied with fingers, sponges, sponges damped by a spritz of toner, flat synthetic brushes, and round natural brushes, and it's largely up to you which method works best (which is why we haven't included them in the list above).

Brushes tend to be expensive, but Sonia Kashuk makes excellent natural hair brushes at very reasonable prices, and art stores carry a variety of synthetic brushes. Be sure to take good care of them. Tweezers occasionally require sharpening, and eyelash curler pads and sponges need replacement. To clean brushes, soak them in a mixture of water and mild liquid soap (or shampoo), and "shampoo" the bristles with your fingers until the water runs clear. Rinse well, squeeze excess water with a towel, and allow to air dry. Is there any way to get rid of blackheads/wrinkles/undereye circles/cellulite/etc.?
Dain: No.

Dorothy: If you have more than a few blackheads, forget about getting rid of all of them. Unless you have a very thorough facialist, the best you can hope for is to control them through judicious cleansing and exfoliation -- and do not expect miracles. Sunscreen will help slow the development of wrinkles somewhat, and moisturizers will make them less apparent by plumping up the skin, but neither will eliminate them. Undereye circles worsen with tiredness, but if, like me, you've had them since childhood, accept that they aren't going to disappear. No cream will get rid of cellulite.

The Kindly One: Only if you see a derm.
How do I choose a hair dye, and color my hair at home?
The professional opinion is that you should stick within three darker shades of your color. Going lighter, darkening more than three shades, and correcting damage are processes best left to the experienced. Otherwise, the package directions are sufficient. Follow exactly. If your hair is long and thick, plastic clips are always useful. To prevent damage and add shine, apply dye to dirty, oily hair, or coat strands with a good hair oil before coloring hair. Also, it may be wise to begin with demi-permanent dye, which is easier to fix, the first go round and then graduate to permanent (The Kindly One: "The best dyes I've used are Schwarzkopf, though I don't know how easy they are to buy in this country.") Good ventilation always helps.
What products would you recommend for a beginner?
We understand that the sheer array of possibility that faces you at the store can be a little dizzying, so we've attempted to choose products that are easy to use at the beginning level. They are all good products, nevertheless, please think of them as starting points rather than ultimate wünderprodukten.

All beauty begins with the skin, so your first priority is to find a good skincare routine and stick to it. Skincare is itself something of a maze, but once you've determined your skin type and the needs of your lifestyle (while there are some great products out there, they may be time-consuming and expensive), a good cleanser and moisturizer is imperative. Here at Ars Aromatica, we're great fans of DHC Deep Cleansing Oil (Dorothy and Dain use it exclusively): it cleanses thoroughly, including all traces of stubborn eye makeup, yet gently, without ever stripping skin, plus it's definitely cost-effective and easy to use. Moisturizers are more variable, depending on your skin type, but we like them as simple and basic as possible. As a light moisturizer, we unanimously approve of Complex 15, and Embryolisse makes an excellent rich cream. You may want a moisturizer with SPF instead, such as Olay Complete SPF 30 (the "Sensitive Skin" formulation is fragrance-free), which is widely available. Once you've established these essentials, it's really just a matter of finetuning; you add products according to your specific needs.

Makeup tends to be more variable, and we had quite an extended discussion before we came to these choices. Certain products are invariable, regardless of whether you favor a very natural look or full-on drama. These we call "unmakeup". Almost everyone benefits from a little undereye concealer, because the darkness under the eyes is the weakest part of the face. Not to piss off Clé de Peau fans, but Pixi Illuminate and Conceal is just as good for about half the price, though its packaging and shade range could certainly be improved, and it comes with an equally excellent tinted moisturizer with broad spectrum SPF 20. Not everyone needs foundation, but if you're prone to shine, dust on a little MAC Blot. Unless you've been blessed with naturally full and well shaped arches, brows are also a weak point for most faces (for most of our Color Me In candidates, unkempt and poorly shaped brows is the most consistent issue), but are often neglected because the execution is rather tricky. Seek a professional shaping if you feel hesistant about plucking your own, and keep them well defined with a brow pencil such as Shu Uemura Hard Formula and well groomed with clear mascara. You've probably already met a mascara or two in your lifetime, so we won't attempt to nominate one, but a rich brown eyeliner, like Jane Brownie Points, is no less useful, and lends subtle, natural definition when applied right at the lashline, or, with a heavier hand, gives eyes a sultry smokiness without the harshness of black.

Blush straddles the divide between unmakeup and makeup. Yes, it's color, but god forbid if anyone comments on your blush, then you know you're wearing too much, or possibly one of those glittery starlet-wannabe shades. The right shade of blush brightens your entire face—skin is creamier, eyes are brighter—and often a good rule of thumb, when selecting a natural, everyday lipcolor, is simply to choose a lipstick that's slightly more intense than your favorite blush. Since blush ultimately works with your coloring, we cannot suggest any one shade, but we can point to Becca Creme Blush as a great place to begin. The shades are complex and forgiving, the formula blends easily into the skin for a natural, from-within glow, and it lasts well, for a cream formula. As for a rich and sophisticated lipcolor that flatters most colorings, Chanel Attitude Rouge Allure is a worthy (but not infallible) candidate, without the blandness of many other so-called "universals", and the formula is sublime, so silky and light on the lips.

Finally, NARS Rated R Duo, that acid-bright combination of cerulean and chartreuse, as a cogent demonstration of makeup as something that's just plain frivolous fun.

When it comes to pulling it all together, it's best to watch it in action. This instructional video from Estée Lauder is a trifle product-heavy in more ways than one, but the result is very pretty and polished, which is the look you'll be aiming for as a beginner.
Labels: audrey hepburn, beauty notes
4/19/2009 [2]
Beauty Notes: FAQs (Part 1)
by Dain
This month, our group post consists of frequently asked questions. After much discussion with Dorothy and The Kindly One, we've come up with the following answers...



My commendations to the airbrush team.
How do I know what skin type I have?
The main determination is the amount of sebum that your skin produces, which itself may vary depending on climate, age, and products used. So apply the standard skin test: wash your face, then wait ten minutes before moisturizing. If you produce too little, then your skin feels fragile and tight, the texture is mostly fine (small pores), and your skin is dry. If you produce too much, then your skin feels slick and slimy, the texture is mostly coarse (large pores), and your skin is oily. Normal skin is ideally balanced between these two extremes, and combination, as the name implies, is a combination of these three major skin types (dry, oily, normal). It is worth noting that "mature", "sensitive", and "acne" are not actually skin types, but specific skin concerns. Though it is true that sensitive skin tends to be dry and acne-prone skin tends to be oily, this is not always the case, and overall it is best think of skin types (in which you adjust your cleanser and moisturizer) and skin concerns (in which you adjust treatments) separately for optimum results.
How do I know what coloring I have and which colors look best of me?
The easiest test is blush, since it interacts with all the colors of your face. Hie yourself to a NARS counter, and apply Desire (cool bright pink) and Exhibit A (strong warm vermilion) at clownish strength, or if you haven't got a NARS counter nearby, try applying a heavy dose of Stila Convertible Colors in Gladiola (the warm extreme) and Fuschia (the cool extreme). They will both look bad, but one will look less bad, unless you are very neutral indeed. If the cool pink flatters you best, you are cool, and would look better in pink/berry/mauve/blue tones. If the warm orange flatters you best, you are warm, and would look better in peach/orange/coral/green tones. Be wary of any product deemed "universally flattering" in advertising or magazine boilerplate; although products do exist that flatter a large range of skintones, truly universal flatterers are rare, and lipsticks and blushes that "adjust to your skintone" tend to be nothing more than sheer fluorescent pinks that deepen upon contact with the skin. The blush litmus test may give you a good idea, but it takes practice on all areas of the face to find what works. Dain spent years thinking she was warm because every self-made pundit insisted upon it, and found that cool shades actually give more balance to her coloring, while The Kindly One wears cool blushes best, but prefers warm shadows to enhance her eye color.

We wouldn't advise you, however, to take these distinctions too seriously. It's just makeup; should it go awry, you can always wash it off. The best way to find what works best for you, and go out there to the counters and experiment. Brush off the hovering SAs as politely as you can, and paint yourself red... or blue... or silver... or a silvery reddish-pink with blue undertones. You get the picture. Soon you will learn that some shades are immediately more attractive, that there are options beyond those boring old neutrals, that some products are technically superior because of the smoothness of its texture (easier to blend), overall longevity, and the complexity of the various tones and shimmers.
I'm interested in perfume, where should I start?
In the perfume world, more often than not, to call a perfume "wearable" is a kind of backhanded insult, but just because a perfume has pleasant manners easy to appreciate and wide commercial distribution does not mean they are less well made. If you are simply looking for a nice perfume to wear, that isn't quite as popular as Angel or Coco Mademoiselle or Light Blue, these five might do: Narciso Rodriguez EDT (clean, fluid skin musks with a hint of flowers), Estée Lauder Private Collection Tuberose Gardenia (heady and indolic white flowers), Gucci Envy (spare, abstract, lucid, and very green), Mauboussin for Women (candied fruits with spices, rich as molten gold), and Thierry Mugler Cologne (freeeeeeesh, green leaves and soap, but holds together well).

On the other hand, if you are looking for a new hobby, perfume is a particularly fun one. Reviews are useful as basic guides (peppered throughout the web, not to mention Turin and Sanchez, for hours of bitchy amusement), but every nose is a little bit different, and there is really no substitute for smelling things on your own skin. Perfumes depend as much on experience as they do on personal taste; the more you sniff, the easier it becomes to identify notes and genres, and the better you will be able to distinguish scents you like from scents you love. Samples are essential to this hobby, and more obscure and rare juices can be obtained from a decant service such as The Perfumed Court. It is very much an associative practice. Even with the most beautiful, complex, influential, interesting, and expensive parfum, it may not necessarily suit you, and there is nothing wrong with not being able to appreciate it, because perfumes rarely stand alone. You won't be able to distinguish between jasmine de Grasse, Egyptian absolute, and hedione right away, but all the same we suggest these ten standards to start you off. These are not necessarily the most accessible, and you may not settle upon them as your favorites, but as representations of their respective genres, they will serve admirably as a reference.


Guerlain Jicky, EDT of any vintage is fine. NB: the first modern perfume still extant, its influence on masculine perfumery, lavender, vanillin, coumarin, and civet.
Chanel No. 5, best tried in parfum (the EDP and EDT are different). NB: aldehydes, superb quality jasmin de Grasse, superb quality rose de mai, still the most luxurious perfume ever made.
Serge Lutens (sometimes Shiseido) Féminité du Bois, usually only the EDP exists. NB: Serge Lutens' best work and the inspiration for his Eaux Boisées, ISO E Super (a radiant, velvety woody smell), a superb introduction to both the gourmand genre and the niche world.
YSL Y, usually available as EDT. NB: oakmoss, largely unadorned compared to other famous chypres, but perhaps the more gracious for its modesty.
Guerlain Eau de Guerlain, available as EDC only. NB: minty fresh lemon, perfectly made citrus, simple in effect but difficult in execution.
Robert Piguet Fracas, a single drop of EDP will go a very long way. NB: intense, flourescent, man-eating white flowers, the reference tuberose, Germaine Cellier's bold style.
Frédéric Malle Vétiver Extraordinaire, one concentration only. NB: an example of the single-note focus that's very popular these days in niche perfumery, with an arbitrary choice of vetiver because we happen to love this one.
Jean Patou Colony, EDT. NB: tropical fruits in the form of pineapple, a much maligned genre but nothing short of stunning because of a sober chypre base.
Vero Profumo Onda, parfum concentration only. NB: black leather, phenolic acid, patchouli, animalic vetiver, so bizarre and unwashed it borders on unwearable (like many obscure hobbies, there is no doubting a certain emphasis on strange and unusual accords).
YSL Opium, EDT is quite potent, parfum is softer. NB: the oriental genre at a logical extreme, spicy "eugenol" (a component in carnations and cloves), incense resins and balsams, a soapy muguet core for structure.

Dorothy wisely advises, "Unless you have unlimited money and cupboard space, do not buy a full-priced bottle of any scent until you've lusted after it for a couple of months", but it must be admitted that I tend to be more precipitous about full bottles.I don't really know what to do with my hair, how do I know what flatters me best?
Before going in for a drastic cut, take two months to really take care of your hair, with an absolute minimum of chemical or heat processing. Figure out the specific needs of your hair and the products that will address them. Having healthy hair is ultimately better than having a really cool cut that will look dated in two years, and it will also help determine how your hair naturally lays, in turn determining how to cut it.

It's also important to differentiate between hair cuts and hair styles. There are essentially only a few foundational hair cuts, the rest is all particulars, such as the amount of layering. A good hair cut can be styled in several ways, and will look different according to the individual's hair color and texture. A hair style is different; there's only one way to wear it. You've got to keep it updated with constant visits to the stylist's, and often it is so distinctive that you run the risk of looking dated within a few years, e.g. the Rachel layers, the Farrah wings, the Dorothy Hamill wedge, the Rihanna crop. It's too complicated to look at fifty different cuts and decide which is the best for you, partly because it's not really fifty cuts, really just variations on the same seven. It's better to get a basic cut that suits your particular face (and frame) and hair type, as well as the demands of your lifestyle (long hair requires less maintenance in terms of regular cuts and overall styling, but it also demands gallons of conditioner, and vice versa for short hair). You can always update it a little, but it's nothing overtly trendy if it's just a subtle variation on that basic cut that flatters you best.
What is the best way to go about shopping for makeup?
Dress well (a nice coat is a sure bet) to discourage the pretensions of snooty shop girls, but also for comfort. Flats without socks, so you can try on clothes easily, very little makeup (if at all), and no perfume. It's important to be courteous no matter what, but firm. After a while, they will get the message that you want to play around. Don't let them rush you, unless the store is closing soon. If you go someplace particularly posh, it's best to act with a sense of entitlement, since they tend (for whatever reason, service seems to drop sharply in quality the more expensive the place) to pick on any visible sign of discomfort. Always remember, you are the customer, after all. Most salespeople are genuinely friendly and willing to take direction, but if you encounter one who isn't, don't take it personally, and don't allow yourself to be pushed into purchases you're not sure about. It helps if you're really in the mood to go shopping, with companions who enjoy it equally (I've never understood why girls drag their boyfriends to places like Sephora), and have got specific goals (how much you want to spend, the amount of time you've got, what kind of product you're looking for, which brand you want to see, etc.) and stick within those parameters.

The best place to shop for makeup, according to our experience, has been Nordstroms, though this is exclusively an American company. The variety of brands is good, the staff tends to be friendly, if rather overeager for commissions, and they are required to make samples of any perfume or skincare product for you if you ask.
Are natural products better?
Well, that depends on your definition of "better". On purely moral terms, it is an absurd conceit. Wearing a $900 organic cotton dress from Philip Lim is not going to repair the ozone layer; try living without plastics (it's very, very, very hard), not driving, and eating meat (land use), and then you can boast about your carbon footprint. But it is true that organic skincare tends to be better, in terms of performance. This is not necessarily because botanicals are superior (though, say, jojoba oil and shea butter are better for your skin than mineral oil and petroleum jelly), but the simple fact that when people care about the ingredients they use, they're just going to make more conscientious products overall, a phenomenon not unlike the "niche" explosion in perfumery. It well to approach natural skincare with a grain of salt. Just because it is of natural origin (so is tobacco, it's not particularly healthy), doesn't mean that you won't react badly to it. Natural skincare is best at maintaining healthy, balanced skin, but not for serious concerns that require a prescription.

"Clean" shampoos tend not to strip the hair of color as quickly, though you sometimes need to give up the psychological need for something that foams. Natural conditioners are less likely to leave build-up (anything "-cone"), but also tend not to soften and moisturize as well, and again, lacks the rich texture that is often expected of a conditioner. Styling products, outside of simpler, easy-styling leave-in products, tend to be rather lacking in terms of performance. If you want your hair to go green, it's going to require some live-and-let-live on your part.

Other than mineral makeup, which, like many popular and widely disseminated trends, is not always as natural and gentle as may meet the eye, the performance of natural cosmetics, truly natural cosmetics, tends to be mediocre at best, because qualities like longevity and textures and color payoff tend to depend on petrochemical technologies. But because of the greater demand for more natural products, we may see some improvements in this area.
Labels: beauty notes, paris hilton
4/17/2009 [0]
Perfume Notes: Guerlain Après L'Ondée
by Dain

Joan Bevelacqua, Ophelia (2005).


Outside of its native France, where Guerlain serves as a national emblem, Après L'Ondée is known only to a few. Those who do know it, however, adore it passionately. The adulation, which like all love tends to be incoherent, can even drown out the hype over Mitsouko in pitch and fervour. For many, it drives them to such orgiastic heights of purple prose that this humble reviewer felt entirely misled. That's right, I hated Après L'Ondée from the very first. It was strange and musty and disappointingly pale. It smelled like necco wafers, with a huge synthetic note that suggested that these other reviewers had swallowed the roll whole, wrapping and all, and were under the influence of a hallucinogenic euphoria brought on by undigested plastic (though, to be fair, I think that's wax paper). Then, I met and fell in love with Mitsouko, which is more difficult to appreciate, and I realized that these old Guerlains are nothing short of magical. In spite of their contrariness, or perhaps because of it, they must work to earn your love. And like a worthy suitor in a romance, this is also how you know this love is true. This is why Guerlain is able to play up the metaphors to such absurdly meretricious degrees (Shalimar evokes not the gardens of the Taj Mahal but Versailles) and it is also why things like La Petite Robe Noire feel so wrong—it has nothing to do with the lack of innovation, indeed Jacques Guerlain's greatest creations are famously edits on Coty's original ideas—but because Guerlain has never been about chic, but rather all about romance. They must be savored, over time, on the skin, a single drop of parfum evolving like a living thing, seducing you with its complexity of shifting moods. For better or worse, these were perfumes that were meant to be worn, perhaps over a lifetime; nowadays perfumes are intended to be bought, and the main differentiations between them are largely to attract a better kind of consumer.


Après L'Ondée is no exception. One day, it bloomed correctly on my skin and since then I've joined the legions: I would never be without it. The juice is weak and does not last, and generous, bottle-reducing spritzes are required; there's just no point complaining about it. Its fragility and "keen nostalgia" are integral to its beauty, like the iridescence on the surface of a soap bubble, before it bursts, or an exquisite white chemise I bought once*, crafted from airy georgette and handmade lace, as meticulously crafted, and as easily destroyed, as a cobweb. Above all, Après L'Ondée is a conceptual perfume, and like its more durable cousin, the twilit L'Heure Bleue, is intended to capture a moment of change, a misty dawn. Yes, there is a mass of white violets, cold and salt-tear carnations, a delicate filigree of rose and mournful iris, a pinch of anisic bite, the morning warmth of heliotrope that provides a structural core—but more than anything, Après L'Ondée is air, chilled and humid. People call it atmospheric, meaning that it feels wistful and forlorn, in spite of the radiance that suffuses its whole, but I'm rather inclined to use it in the literal, not metaphoric sense, it actually smells like the atmosphere, the refreshing drop in temperature brought on by a thunderstorm after an oppressively hot night. With Après L'Ondée, it really isn't what you smell, but how you smell it—it represents a mood shift.

There is nothing like it. Perfumers, however, occasionally create homages. It haunted the creation of YSL Paris, according to Michael Edwards' Perfume Legends, if the passivity of Après L'Ondée could be translated into the brothel. Certainly, several in Frédéric Malle's own line feel distantly related: Eau d'Hiver, Une Fleur de Cassie, Iris Poudre, En Passant, and Dans Tes Bras.

OTHER REVIEWS
MossyLoomings
Perfume-Smellin' Things
Times Online
Sakecat
Perfume Queen
Perfume Posse
Now Smell This
Bois de Jasmin
Ayala Smellyblog
Memory and Desire
Pere de Pierre
Smellbound
Scent Hive
Basenotes
Makeupalley
Fragrantica

* I had to return it for fear of damaging it; plus, a $745 chemise is madness.

Labels: carine gilson, frederic malle, guerlain, heliotrope, iris, jacques guerlain, joan belevacqua, joan fontaine, luca turin, michael edwards, perfume notes, violet, ysl
4/15/2009 [11]
Culture Notes: Ubiquity and the Individual
by The Kindly One
Now that professional grade cameras and equipment are cheaper and more accessible than ever before, the internet is experiencing an explosion of amateur film, video, and photography at a fairly high production quality. Add to that the accessibility of avant-garde and high end publications, both through the ubiquity of chains like Borders and through online communities such as The Fashion Spot, and everyone can study and more or less copy the work of professional photographers such as Terry Richardson. It's all exciting, this level of access and possibility, but I frankly see the great majority of innovation going into technology itself. Photography and film as art forms haven't progressed greatly with these innovations. Quality is far clearer, and it's easier to work with less light, but these aren't the only contributing factors to a good, much less iconic, piece of work. Namely, I can scroll numerous fashion and photography blogs and see artfully designed, high quality photos of teacups, food, and studded boots. Only less than 10% of the time do I see something that stands out. There's a lot of good work out there, both technically and artistically, but very, very little that stands on its own as having an interesting, unique, well-defined point of view. It's no longer enough to be "good." Cameras do the work for us now, to the point that we're able to hold one out and almost be guaranteed a good shot. Likewise, edgy or naive subject matter can only hold out appeal for as long as those trends last, at which point we'll hold a snapshots of waffles, curios, and Anthropologie doorknobs in our hands and think, "What the hell do I do with these?" It's now increasingly important to develop a distinct point of view that doesn't rely on cultural props and inexpensive technology to make its point.

The video below, Kirsten Lepore's "Sweet Dreams," offers a well-animated characterization of a world of sweets that intrigues and provides a much-needed antidote to hipster ubiquity and girly-girl shots of pastilles and polka dots. Her use of food is impressive and surprising, to say the least, and her craftsmanship is superb. Of all the videos I've seen in the past two years, this is the single one that I can remember.




"Sweet Dreams" from Kirsten Lepore on Vimeo.

Labels: culture notes
4/14/2009 [3]
Most Wanted: Heart of Darkness
by Dain
In a lecture once, Chinua Achebe famously derided Conrad as a "thoroughgoing racist". Considering the themes of darkness that saturate the book—to beg the question, dark according to whom?—perhaps it is fair to admit a degree of imperial condescension in Heart of Darkness. And yet, no one is more aware of relativism than Conrad himself. This is why his alter ego (Marlow) begins his tale with this description of London: "And this also... has been one of the dark places of the earth" (p. 5)*. He then goes on to describe how a Roman legionnaire, far from the sunshine and high civilization of the Mediterranean, must have felt here once, "at the very end of the world, a sea the colour of lead, a sky the colour of smoke... sand-banks, marshes, forests, savages" (p. 7). This is no insensitive storyteller; he strives only to demonstrate the contempt that all conquerors feel.

For certain, this is an ugly Africa, but the reader, unless insulated by an impervious cultural superiority, quickly determines the exact source of that ugliness, and it is definitely not the Africans. Between two peoples whose relationship is determined by violence, what confirmation of sanctity could there be? Perhaps in hand-to-hand combat between two great warriors, violence may affect a kind of glamour, but there are no trials of honor to exhume in Heart of Darkness; what is described here is a systemic violence, hobbled by bureaucratic inefficiency. Marlow's journey is marked by pointless and futile human endeavours, aggressions seemingly against the land itself: a man-of-war "in the empty immensity of earth, sky, and water... incomprehensible, firing into a continent" (p. 18), "an undersized railway-truck lying... on its back with its wheels in the air... [looking] as dead as the carcass of some animal" (p. 20), a "vast artificial hole somebody had been digging... the purpose of which [was]... impossible to divine" (pp. 21-22), a grove of dying natives. The earth seems to revolt against such indignities; the Europeans die like flies, either from suicide or unknown pestilences (Marlow himself catches one). Upon finally reaching the ship he is supposed to command, only to discover it has been sunk, Marlow quips, "certainly the affair was too stupid – when I think of it – to be altogether natural" (p. 28), but he might as well be speaking of the whole imperialist enterprise as a whole. If "vague oppression" (p. 19) presses thickly on the spirits of the imperialists, in this nightmare world, so naked in its horror, with the ghostlike Africans relegated to the background as a mute reproach, it is perhaps less surprising to discover the Europeans cloaking themselves in assertions of superiority. Certainly when one meets Kurtz, at last, after so much gossip and acclaim, the startling fact of his utter spiritual ruin, setting himself up as a god to exploit the natives the further, is at least set up in context. In terms of human potential, Kurtz embodies all the fine values of Western civilization, a "universal genius" (p. 102) of letters and arts and politics with a loving fiancée waiting for him at home while he makes his fortune, serving as a cultural representative, a correspondent for the International Society for the Suppression of Savage Customs, or the Berlin Conference of 1884, or, as Marlow's aunt terms it, "weaning those ignorant millions from their horrid ways" (p. 16). Or, as Marlow puts it, "all Europe contributed to the making of Kurtz" (p. 69).

Such smug relativism is soon under attack by reality; Marlow is entirely aware that he is involved in a commercial enterprise, but he somehow manages to remain relatively uncorrupted. The whole Belgian apparatus, whose capital Marlow describes as a "whited sepulchre" (p. 12), is designed to rape the Congo of its resources. Perhaps ivory seems particularly loaded with cruelty to our more environmentally-minded understanding, especially since its value lies primarily as a decorative commodity, but it does serve as the ideal symbol of the impact of imperialism: luxury and comfort for those at home, but extracted through great violence and an intensity of greed. It is obvious that the "white man's burden" is nothing short of a lie, but in spite of his observations, Marlow cannot help his own share of racism. For example, in the grove of the dying, he finds himself moved by pity, and hands a bit of biscuit to one, with "a bit of white worsted round his neck" (p. 23). Marlow wonders:
Why? Where did he get it? Was it a badge – an ornament – a charm – a propitiatory act? Was there any idea at all connected with it? It looked startling round his black neck, this bit of white thread from beyond the seas. (ibid)
This is succeeded quickly by a portrait equally vivid, but this time of a white man:
In such an unexpected elegant of get-up that in the first moment I took him for a sort of vision. I saw a high starched collar, white cuffs, a light alpaca jacket, snowy trousers, a clear necktie, and varnished boots. No hat. Hair parted, brushed, oiled, under a green-lined parasol held in a big white hand. He was amazing, and had a penholder behind his ear." (ibid).
This is a moment of disconnect between Conrad and his alter ego. It is clear that Conrad intends these two men to parallel each other, one awful and one awe-inspiring, with the same whiteness about their necks. But Marlow betrays that he "respected the fellow [the white man]. Yes; I respected his collars... in the great demoralization of the land he kept up his appearance." (p. 24) One must wonder at the true difference between these two men, for even if Marlow finds the black man's white worsted inscrutable, it seems much the same idea, as a talisman against the great demoralization of the land. One simply has power while the other does not. And indeed, when Marlow questions "how he managed to sport such linen", the man modestly blushes and responds that he managed to coerce one of the native women, who "had a distaste for the work" (ibid).

Perhaps the Africans are objectified and robbed of their voices, but their suffering is all the more intense for their silence. Who can argue with violence? It is no coincidence that Kurtz, who exploitation of Africa, and therefore his own corruption, is most complete, is characterized by his voice—of command, of high ambition, of dissembling visions. It is odd that Conrad doesn't allow us to hear Kurtz often; instead Marlow's voice serves as a mediator. Like everyone else, Marlow admires his "gift of expression, the bewildering, the illuminating, the most exalted and the most contemptible, the pulsating stream of light, or the deceitful flow from the heart of an impenetrable darkness" (p. 66). Ultimately, Africa serves as a dark mirror to the European soul, not because of Africa itself, but because of such grand-scale violence and exploitation. There is a moment when Kurtz realizes that the cannibals who have been hired to protect and guide his ship have been starving the entire time, and he marvels at their restraint. He marvels at it, because "it's really easier to face bereavement, dishonour, and the perdition of one's soul – than this kind of prolonged hunger", and he marvels at it because restraint is exactly what he cannot see in the whites around him. Of course, he also marvels at their humanity, as if they had not been human in the first place, but it also sinks the so-called civilizers in the reader's regard, and we wonder, just who is the savage?

This was slightly inspired by The Kindly One's Body-Con post. I'm less adept at the garçconne effect, however, so the end result is more gypsy queen than Patti Smith.




Nothing could be more basic than gold hoops, right? Not if they've crusted over with darkly romantic diamonds: Mizuki ($760).


I truly cannot tell whether this piece is awe-inspiring or awful. The quality of the lace and the craftsmanship at Balmain ($2330) is undeniable, and I'm fascinated by the kooky purple hue, but it has shoulderpads. As with leggings and skinny jeans and wannabe punk accessories and multiple acid brights on a single outfit, I'm sitting here praying for the 80s revival to be over. Imagine this out on the street, running to the post office to mail a package or stopping by the grocery for some marmalade: appalling, right? And, yet, it's got a real sculptural appeal. What do you think?


Well, at least these Manolo Blahniks ($675) aren't likely to provoke ambivalence: leopard tamed by an olive hue, and the most adorable buckle detail.


One way to soften goth makeup is to shift the tones into purple. Blanch your skin with some lilac-toned powder (this will only work if you've got fairly light skin already), then rim your eyes with the inkiest black pencil you can find. No need to be precise; just smear it with a Q-tip then soften the edges with NARS Ondine ($22). For not-too-severely-vampy lips, try Cover Girl Wine Shine TruShine ($6.99). The deep berry tones are not your typical pinks and peaches, but still more wearable than black.


Worried about what you'd possibly wear beneath purple lace? Apart from the obvious skintight black denim and pencil skirts topped by leather jackets, how about this unusual specimen from Nina Ricci (FW 09, so not available yet)? Bondage vs. freedom? Why, both!

Labels: balmain, bette davis, joan crawford, joseph conrad, lipstick queen, manolo blahnik, mizuki, most wanted, nars, nina ricci
4/13/2009 [5]
Culture Notes: Music Video Art
by The Kindly One
When I cancelled my cable subscription several years ago, I was most upset to have to lose MTV and music videos (this was pre-YouTube). Though there's plenty of drivel out there, music videos can be a great way to see what's next in filmmaking - the ideas, technical innovations, and themes that will be driving the next film and videography movements, as well as cultural conversations. The best among them also serve as lessons in film conception and realization. That said, here's a handful of well-conceived and brilliantly realized videos that have stood out as great examples of music video art.

BAT FOR LASHES, "WHAT'S A GIRL TO DO"





I love the simplicity of this music video. It's basically a straight shot for three minutes, and yet it tells a complete story. The choreography and cinematography are impeccable, as well, the cinematography particularly. This video is a bit like The Hills, in that the photography and lighting serve as pivotal to the storytelling. Plus, you can't knock the Donnie Darko reference.

THE PRESETS, "GIRL AND THE SEA"





This video is an utter heartbreaker and a great example of translating music into a visual medium. The story is visually narrated without obviousness, and I'm impressed with the choice that even the animation should resemble something broken-down and thrown out, like a very bad, poorly preserved late 60s versions of a Hans Christian Anderson tale.

BLUR, "COFFEE AND TV"





This is probably my favorite music video of all time. It takes a truly creative mind to take this song and make it into the odyssey of a milk carton. I appreciate how the carton is characterized in such a way that it's just cute enough without veering into corniness. And let's face it: Blur and the song itself are almost irrelevant when you have such an endearing, watchable character as this.

Labels: bat for lashes, blur, culture notes, music, the presets
4/11/2009 [3]
Designer Index: Stella McCartney
by Dain
It's not likely that anyone will ever accuse Stella McCartney of innovation, unless it comes to her much publicized vegan ethos, some years before green became the biggest trend of them all. I don't much care for McCartney herself, who comes off as extraordinarily smug even for a fashion designer, but her show is always a breath of fresh air during fashion week. She creates fashion that you can actually wear. Stella McCartney is at heart a deeply bourgeois aesthetic, with touches of countercultural edginess intended to court the punk-rocker within, and lashings of playful femininity.

In fact, the core of the line is her beautifully cut, sharply tailored suits, often with a strong 80s silhouette:

Perhaps uncomfortable with the native conservatism of the suit, she often contrasts the austere lines with billows of soft fabric. The addition of the blanket coat is unusually judged styling—exuberant, but not weird—but there are dozens of examples in which a boyish blazer tops sheer blouses or chiffon minidresses.


Breezy little dresses are, of course, Stella McCartney's other strength. They just skim the body, in sheer fabrics or with skin-revealing windows cut into the fabric, though she defaults rather too often to skimpy minis, the easiest and laziest way for a designer to add impact to a dress. Architectural tailoring is not McCartney's forte, while making clothes that are wearable without being boring, beautiful without being precious, is.

On occasion she dabbles with experimental tailoring à la Ghesquière (like everyone else, let's be fair), and it looks laughable compared to what goes on elsewhere in Paris. Her designs tends towards the big slouch, affecting a careless ease that is anything but easy:

Nothing about these two elements are that complicated, but her impeccable sense of drape ensures that the outfit seems pulled together, rather than sloppy.

If my words sound a trifle condemnatory, it is also probably fair. She is not a visionary, but her clothes are playful (I am especially fond of her colorful but muted palettes, though this selection features mostly neutrals) rather than pretentious. I would happily wear her line exclusively, and not feel at all times like a clothes horse. Contrast, for example, the sales record of Olivier Theyskens, who makes highly imaginative clothes for impressive editorials, but are too expensive and unwieldy to move out of stores. Business for Stella McCartney, even in these troubled times, is booming.

Labels: designer index, stella mccartney
4/10/2009 [4]
Beauty Notes: Soap
by Dain

Though largely without the self-importance that tends to defines fashion, I can't help feeling exhausted—or downright contemptuous—of the endless theatrics that surrounds the beauty world. I don't care if it's Jessica Alba's favorite mascara, or if Dior's new face cream contains unicorn milk obtained by Serbian virgins under the light of the Gibbous moon (apparently, one of the few places on earth that's still home to these rare creatures; the other places being Tanzania and Bar Harbor). It's new! It's improved! It's cool! It's glamourous! It's sexy! It's youthful! We understand, ok?

Sometimes, the simple act of washing my hands is one of the more deeply pleasurable rituals in life. I like soap; personally, I don't care for shower gels (I tend to avoid anything that requires accessories like sponges and poufs). If you think about it, it's one of the more significant social phenomena that beauty products can claim, from Lady Macbeth to Fight Club. Why do we demand cleansers and shampoos that foam? Because soap does. Why is there a whole genre of fragrances intended to mimic the smell of freshly showered skin? Because of soap. And of course, like any consumer product, there's an entire subculture of fine distinctions, viz. the exquisitely packaged, exquisitely fragranced, exquisitely priced, exquisite soaps from Claus Porto shown above, which just goes to show than even for the most basic, simplest products, there is always some extreme variable. For simple triple-milled soaps (Claus Porto is milled seven times and then air-dried), the possibilities are broader: Mistral, Le Petit Marseillais (which may not be available in the US), Valobra, and even Trader Joe's. And then, there are the soft American soaps we're probably all familiar with, from Dove to Irish Spring. My own experience has hardly been exhaustive. Some have disappointed, many are soft and melt away quickly (L'Occitane, everything LUSH), some have been outright weird (Aveeno's non-lathering oatmeal bar, but I've liked it), and some are truly delightful (Daybreak Lavender Farms make truly divine, if expensive, soaps). I've gone through countless bars of those Trader Joe's soaps (citron-verbena is my favorite), and at a mere $3 a bar, it's exactly what a beauty product should be: a small luxury.

When it comes to the face, soap has taken a bad rap. It's certainly not the least bit emollient, but it baffles me how bottled sulfate-based liquid cleansers can be considered better for your skin. In the summer, when my skin is normal rather than extremely dry, I just use a triple-milled shea-butter soap to wash my face and no moisturizer. Simplicity itself.

What I want to try next: the much raved-over Olivella, which is also available at drugstore.com.

Labels: beauty notes, claus porto, l'occitane, trader joe's
4/08/2009 [8]
Culture Notes: Tear Jerkers
by Dain
The Elephant Man is such a powerful counterargument to everyone who has ever claimed, with no modicum of superiority of opinion, that "looks don't matter". Joseph Merrick tries... so hard, he even reads books and tries to be cultured, to become a part of human society, but the best he can hope for is pity. Even if, after watching this movie, you say to yourself, "oh, I would have been his friend!", it would be out of pity.



Whatever Disney has become, and in spite of the problematic racist themes, and however clichéd the sentiment—and hey, what sentiment isn't?—what greater expression of loss can there possibly be? Dumbo still always makes me cry.



There is no end of tragic love stories, but they sometimes feel not much more than a flicker of shallow feelings on beautiful faces that require extenuating circumstances to add substance to the story (Romeo and Juliet is a good example), but La Strada is, among a hundred other great things, refreshingly mature. Poor Gelsomina, he really did love you.



I suppose all tragedies are on some level about disconnects with human potential—love and loss, more subjective failures like regret. I find Burl Ives' interpretation of Big Daddy incredibly poignant in this scene (which I couldn't crop), as his bluster fades before his son and his mortality, and there is nothing left but... love. Not all sadness is terrible and ugly.



Oh, ok, one movie (sort of) about the Holocaust, which I've resisted, or more accurately, one of the members of The White Rose, an anti-Nazi movement within Germany: Sophie Scholl. When her mother reaches out to her and stammers out, "mädchen" (the subtitles cannot convey the pathos of that single word), it absolutely wrecks me.

These are all wonderful movies. I highly recommend watching any, or all, of them.

Labels: cat on a hot tin roof, culture notes, disney, la strada, sophie scholl, the elephant man
4/07/2009 [5]
Subscribe to
Posts [Atom]. Or
follow on bloglovin'. If
you'd like to contact Dain,
feel free to email me.
I'm also on Pinterest.
Features

The Mnemonic Sense
Most Wanted
The Beauty Primer
Lookbook
Bestsellers
Consumer Diaries
Closet Confidential
On The Label
Beauty Notebook
The Hit List
Color Me In
The Makeup Artist
Wedding Bells
Globe Trotter
Desert Island
perfume notes
beauty notes
fashion notes
culture notes
minimalism
chypre arc
floral arc
fresh arc
masculines arc
gourmands
& orientals arc
Archives

August 2008
September 2008
October 2008
November 2008
December 2008
January 2009
February 2009
March 2009
April 2009
May 2009
June 2009
July 2009
August 2009
September 2009
October 2009
November 2009
December 2009
January 2010
February 2010
March 2010
April 2010
May 2010
June 2010
August 2010
September 2010
October 2010
November 2010
December 2010
January 2011
February 2011
March 2011
April 2011
May 2011
June 2011
July 2011
August 2011
September 2011
October 2011
November 2011
December 2011
January 2012
February 2012
April 2012
May 2012
June 2012
July 2012
August 2012
September 2012
October 2012
November 2012
December 2012
January 2013
February 2013
March 2013
June 2013
July 2013
Images

Photobucket