Announcements
If you're new to this blog, then read our guides to the basics: Skin (Part I), Skin (Part II), The Supernatural, Color Theory I, Color Theory II, Eyes, and Brushes.

Also, check out the blogsale.
Contents
· Fashion Notes: Headdresses

· Consumer Diaries: June 2009

· Beauty Notes: Too Faced Shadow Insurance

· Perfume Notes: Tauer L'Air du Désert Marocain

· Beauty Notebook: Julie Hewett

· Beauty Notes: Vichy

· The Beauty Primer: The Canvas (Base)

· Lookbook: Coral Lips

· Culture Notes: Bitch, Bitch, Bitch

· Perfume Notes: Chanel No. 22

· Designer Index: Nicholas Ghesquiere for Balenciaga

· The Mnemonic Sense: The Beginning

· Wedding Bells: The Romantic

· Wedding Bells: The Adventurer

Favored

Art Tattler
the glamourai
The Non-Blonde
Perfume Shrine
Lisa Eldridge
Garance Doré
Smitten Kitchen
Into The Gloss
Grain de Musc
Lacquerized
Res Pulchrae
Drivel About Frivol
The Selfish Seamstress
Killer Colours
Bois de Jasmin
Glossed In Translation
Jak and Jil
Toto Kaelo
Worship at the House of Blues
I Smell Therefore I Am
Food Wishes
The Natural Haven
Messy Wands
1000 Fragrances
Moving Image Source
Wondegondigo
The Emperor's Old Clothes
M. Guerlain
Colin's Beauty Pages
Barney's jewelry department
Parfümrien
loodie loodie loodie
The Straight Dope
Sea of Shoes
London Makeup Girl
Sakecat's Scent Project
Asian Models
Ratzilla Cosme
Smart Skincare
Illustrated Obscurity
A.V. Club
Tom & Lorenzo: Mad Style
Eiderdown Press
Beauty and the Bullshit
La Garçonne
Flame Warriors
Everyday Beauty
Fashion Gone Rogue
Now Smell This
Dempeaux
Fashionista
The Cut
A Fevered Dictation
Nathan Branch
101 Cookbooks
Fashion Notes: Headdresses
by The Kindly One


A couple of jobs ago, one of my new coworkers told me that, from the way I dressed, she assumed I was "an actor. No offense." She then backpedeled to tell me it was just that I "dressed very dramatically" and then, hopelessly, gave up.

At this same job, a different coworker at an unrelated time that I reminded her of "Denise Huxtable. No offense." Again, she mentioned that I dressed very dramatically, etc.

I am unsure what is so offensive about thespians in general and Lisa Bonet in particular, but whatever. When I'm over being baffled by the statements themselves, I look back at what I wore then and think, "How did they ever get 'dramatic' from that?" I wore black, flowy skirts (this was the neo-boho phase of 2004-2005), flats, and sweatshirts, sometimes all together. The other alternate was jeans with a t-shirt that had an owl on the front and read "Night Owl." I simply don't see what the drama in that could be. Did I walk regally? Did I drape scarfs around me just so? I don't know.




To their credit, they clearly picked up on something, because the first time I saw this jewelry, I knew it was something I'd wear. From Alexander McQueen's Fall 2008 show, these headdresses are the only jewelry I've ever seen that stopped me in my tracks and made me stare. As with handbags, I don't pay a lot of attention to jewelry on the runway or, really, anywhere else. These pieces transfixed me, though, both because they are obviously beautiful and because I can't think of any better way to wear jewelry than to ornament and frame one's face.




Though I'm generally uninterested in jewelry, I am particularly uninterested in its overreliance on femininity and good taste (or, conversely, bad taste) as its selling points. I'm uncomfortable in overtly feminine or "nice" dress and ultimately feel more comfortable encased in "drama" than in kitten heels. It may be armor, but it is no less armor than Vera Bradley bags and a sunny disposition.


While I loved all the jewelry in this show, my favorite pieces were undoubtedly the red ones. The color really pops and brings nice contrast to the gold, and I love no jewel more than red one.

Labels: alexander mcqueen, fashion notes
6/30/2009 [5]
Consumer Diaries: June 2009
by Dain
READING
Oh, not much. Just the stuff I've been teaching, much of which I've read before. For an advanced class, I've pulled out some selected poems from Stevens. O, I had forgotten how much I adore Stevens. I will have to attend to Auroras of Autumn again, which I hadn't read carefully at the time, when the summer session ends and I have my life back.

SNIFFING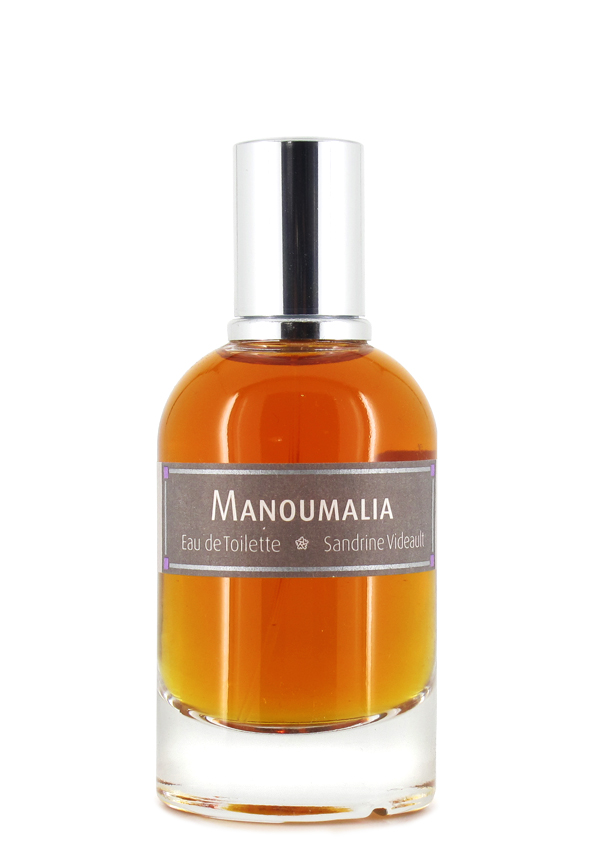 Sometimes the inclination we harbor towards particular notes is pretty arbitrary. I love tuberose in most any form, and yet avoid jasmine like the plague (the jasmin de Grasse in No. 5 parfum being the sole exception)—they're closely related aromatics, so the discrepancy is strange. In a similar fashion, I've never been able to warm myself towards rose soliflores and sandalwood scents; they just weren't me, understand? But somehow, the atmosphere of Seoul, for reasons I cannot quite fathom, with its aromas of fishy salt and car exhaust, seems perfectly in counterpoint with rose. I've left my Montale Crystal Flowers at home, but I've really enjoyed my decant of Parfums MCDI Un Coeur de Mai. As for sandalwood, I'm on the search for a good one. It's not a note I've explored; I've already tried and failed at Bois des Îles, but it may be time to revisit it again.

If sandalwood doesn't work out, then I wouldn't object to a bottle of Tauer L'Air du Désert Marocain. What was wrong with my nose the first time I sniffed this stuff? It's bloody fantastic.

But among the notes on which I've done a complete turnabout since my move to east, perhaps the most dramatic is tropical flowers. My skin HATES tropical perfumes. I can't wear them, no matter how critically acclaimed and popular, from Estée Lauder's Beyond Paradise to Annick Goutal's Songes. Enter: LesNez Manoumalia. It may be a testament to Sandrine Videault, but I want a bottle of this stuff to replace my Tubéreuse Criminelle (love it, but too much trouble to acquire), just as I'm planning to replace Mitsouko with 31 Rue Cambon.

LISTENING


"You can't always get what you want/ You can't always get what you want/ You can't always get what you want/ But if you try sometime, you just might/ You get what you need."

WEARING
I've grown adept at navigating my body in heels; certain muscles develop, your stride changes. I am really, really glad I got those Manolos when I did. I dress very colorfully, but I seem to fit in, for the most part, when it comes to my clothes. I was initially worried about the conservatism of Koreans, but I never dressed casually or sluttily to begin with, so it hasn't been a problem.

EATING


I often don't have time to eat, unless it's to grab a quick sandwich, so I go often without meals. I've lost weight; some of pants no longer fit well. My favorite restaurant near work, if I've got the time and money, is a tangsuyuk (fried battered beef) / jajangmyeon (noodles in a black bean paste) restaurant. I've grown up with Korean food all my life, so none of the cuisine is particularly strange to me with the exception of soon dae. What I find objectionable is second-rate Western food that costs a fortune, especially the Italian restaurants on Garusogil. The Kraze Burger down the street has very decent fries and burgers, but it's rather more expensive than I think it ought to be. Still haven't found decent pizza. For pastries, I like Paris Croissant (YES. I know.), but it can be touch and go depending on what you buy.

In the morning, I eat rice and fried spam, a very Korean kind of meal. Bizarre, isn't it? But somehow, spam goes really well with the flavor of rice. If I don't have time, I live on coffee and a cheese bun I grab at a bakery on my way to work.

DAUBING
I've been loving MAC Pearlglide Eyeliner in Wolf (waves to The Kindly One), a beautiful soft medium grey with a lavender-gold sheen, made extra exciting through flecks of pink and green. I've been pairing it with the sheer blues from Paula Dorf. Other days, I wear Powersurge (also MAC) and Lavander (Chanel Soft Touch). I'm fond of this combination: soft-toned liner smudged thickly around the eyes and a wash of sheer pastel.

Chanel Attitude Rouge Allure, by the way, is fast becoming my favorite lipcolor.

WATCHING
Poo. I have NO time. I just watch episodes of Daria or Blackadder to have something to listen to.

WISHLIST
Still need posters and lamps. MAC Blot.

Labels: chanel, consumer diaries, lesnez, mac, parfums mcdi, rolling stones, tauer, wallace stevens
6/29/2009 [1]
Beauty Notes: Too Faced Shadow Insurance
by The Kindly One

I have incredibly oily eyelids, enough so that I basically gave up on wearing shadow washes several months ago. I simply couldn't find any product that would keep shadow on all day, much less past a few hours. MAC Paint was alright, but unreliable. I found it bulletproof maybe 50% of the time, and the thick formalation made it difficult to disperse and spread an even layer on each lid. Urban Decay Primer Potion was even less reliable, creasing within 4-6 hours.

Trying Too Faced Shadow Insurance as a last resort, I was very, very surprised to find that it worked for me. It keeps shadow from creasing for twelve hours (probably even longer on normal-to-dry lids), and the formula is thin enough that it spreads easily and evenly without effort. It's a very easy, intuitive product to use, and I appreciate that, unless you really try to, it's impossible to glob too much on. I also like that this doesn't have much of a tint. If you're Caucasion or light-skinned Asian, this is nearly flesh-colored and, as you only need a small amount, won't provide enough coverage to correct or cover your lid color. Unfortunately, the color is light enough that it would stand out on deeper skin tones.

As good as this product is, I've found that I still have to be careful with which eye shadow formulation I use. I can really only wear very dry shadows. Shadows that have a finely milled texture (NARS) simply don't last on my lids, along with shadows with a creamy or satiny texture. Obviously, cream shadows are out. The most enduring shadows I've found have been Stila, hands down, whether in the old or new formulation (honestly, I think the new formulation lasts even better than the old one). Certain drier MAC formulations, such as their Vellux shadows, also work well.

A last note: when capping the product, do so firmly. Once Shadow Insurance starts to dry out, the product becomes much thicker and more difficult to use. It doesn't layer evenly without effort, it's difficult to get out of the tube, and the thickened formula doesn't prevent creasing as well.

Labels: beauty notes, too faced
6/27/2009 [2]
Perfume Notes: Tauer L'Air du Désert Marocain
by Dain

J.M.W. Turner, Sunrise with Sea Monsters, (1845).


Unlike the sumptuous velvet of another cedar-based fragrance, Féminité du Bois, L'Air du Désert Marocain is utterly crisp, like fine linens. Indeed, when I first encountered L'Air du Désert Marocain, my impressions were primarily of an effervescent lemony sillage, largely the bitterness of petitgrain, not so far removed from your typical citrus-based cologne. Nice enough, but why the fuss?


Though technically an oriental, with a sweet, resinous ambery warmth in the drydown, L'Air du Désert Marocain has been thoroughly desaturated. It lacks the heavy bone structure of Shalimar—and therefore the traditional gravitas of the genre—as if the skeleton has been hollowed out, like a bird's wing. On this pared-down frame, like the sculptural designs of Balenciaga on a pencil-thin model, the sandy, balsamic woods and whiffs from the rose garden beyond are elevated into prominence. It may be the influence of the heat and humidity, which burns off the hesperidic top more readily, but I find myself startled by L'Air du Désert Marocain. Whatever did I sniff before? How could I miss such utter splendour? Suddenly, I can access the curls of dry, balsamic cedarwood, the aromatic nutty-herbal coriander (a note I adore), and lushly feminine roses lurking in the background. L'Air du Désert Marocain is suave, unusually arid, and masterfully coherent, not a single jarring or unnecessary note within its meticulously worked-out whole. Furthermore, this is the rare unisex that is substantive rather than apologetic, which demands an instinct for balanced composition unlike no other. If your taste goes for rich, heady perfumes during the cooler months, this makes a brilliant warm-weather alternative, especially in the way it blooms on the skin and surrounds its wearer with an aura of benediction.

OTHER REVIEWS
Luca Turin
Perfume Shrine
Nathan Branch
Perfume-Smellin' Things
Pere de Pierre
Sakecat
Olfactarama
Would Smell As Sweet
Savvy Thinker
Sweet Diva
The Non-Blonde
Basenotes
Makeupalley
Fragrantica

Labels: amber, andy tauer, bergamot, cedar, coriander, jmw turner, joel mccrea, perfume notes, veronica lake
6/26/2009 [2]
Beauty Notebook: Julie Hewett
by Dorothy
Julie Hewett is a Hollywood makeup artist, best remembered, in my mind, for doing the gorgeous makeup in 2001's

Pearl Harbor

and setting off waves of envy in every makeup junkie who spotted Kate Beckinsale's lipstick. Hewett's makeup line is arguably best known for its lip products: the Noir line is well known among red lipstick fans, the Icon of Beauty lipsticks are named after individual Hollywood actresses, and the Camellia lip balm gets frequent mentions in magazines.

Up until doing this Beauty Notebook, I had only tried Julie Hewett's full-pigment Noir lipsticks, which are so superb that I was eager to explore more offerings from the brand.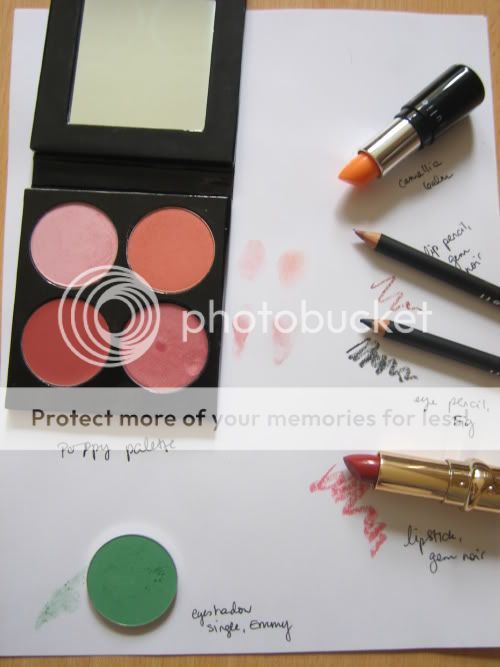 (For a larger version of the above image, click here.

Julie Hewett's Noir lipsticks and Camellia Balm are probably the best known of their products. The Camellia balm deserves all the accolades it gets: it has little scent or taste, is light and comfortable on the lips, but is significantly more emollient than similarly textured balms like Nivea's. Since I have the balm in lipstick-tube form, I tested it only as a lip balm, but it is also available in a pot for use on face, hands, etc.





I tend to shy away from pink makeup, but though the cream colours in Julie Hewett's Poppy palette (Jami, a rose-toned cream blush/lip gloss, and Mimi, a shimmery sugarplum/lavender gloss) are on the cool side for me, I love the powder shadow/blush shades: Flora is a soft, slightly shimmery, lavender-inflected pink that works surprisingly well with green eyes, and Clementine a bright matte peach that is a near-perfect dupe for Stila Blush.* Both are smooth and well pigmented. Above, Flora and Clementine on lids, Clementine on cheeks, Jami and Mimi on lips. There's little drama here, but it's a pretty look, and well worth trying if you're pale with fairly neutral colouring; I could have punched it up with eyeliner, but I enjoyed the delicacy of mascara alone.

Below, a more colourful look: Flora and Emmy shadows on lids, Fig eye pencil to line, Clementine on cheeks, Gem Noir lipstick and liner.




Julie Hewett has recently released eyeshadow singles, which can be purchased individually or loaded into a custom palette. The shades, alas, are only visible on the order page, and then only in rather tiny computer-generated swatches without accompanying descriptions. The shades included in the Poppy palette are of very high quality, and the prices are quite reasonable ($10 per shadow or $48 for a palette containing four), but for customers without a Julie Hewett counter nearby, online swatches and descriptions are the only way to figure out what a shadow looks like, and these aren't that helpful.


The Emmy shadow is an object lesson in choosing the right tools. A true, matte kelly green, it appealed to me immediately, but alas, its pigmentation and staying power are not the best, which is surprising given the excellent consistency of Flora. It requires primer (I used Urban Decay Primer Potion) and a small, dense eyeshadow brush. With these accessories, it went on and blended well; this is not the shadow you should choose for full-on

Hedwig and the Angry Inch

pride parade makeup, but that doesn't appear to be Julie Hewett's aesthetic, anyway.

I expected Fig eye pencil to be dark green; it's more of a teal-inflected charcoal. It applies smoothly, smudges easily but not too easily, and makes a good anchor for shadow; alas, the staying power is only average.

As I mentioned, it was Julie Hewett's full-pigment, semi-matte Noir lipsticks that first drew me to the brand. These are exceptional lipsticks, in every way: creamy, highly pigmented, not prone to bleeding, with colours that stay remarkably true on lips (at least on mine, and I can turn almost anything fuchsia), pretty, retro-chic packaging, and no discernible scent. In particular, Coco Noir, a deep, dramatic brick red, is widely loved and flattering to many skintones (see The Non-Blonde's review for more details). Gem Noir is the first sheer Noir lipstick I've tried, and being sheer, it does not have the intensely creamy texture of the semi-mattes. Instead, it feels light and balmlike. The colour is described on the Julie Hewett website as "rosy cheeks in the snow", which, despite being a bit fanciful, is accurate. It is a sheer rose-red, slightly warm, a flush of colour rather than a Proper Lipstick. It is simply pretty. It should be noted that the matching liner (which, like the eye pencil, is smooth and of high quality) does not, in fact, match, but is a muted pink/red/brown in the same colour family as MAC Spice. The combination of lipstick and liner is consequently warmer-toned than the lipstick alone.



*Yes, Stila makes a blush in a shade called Blush. Oy.

Labels: beauty notebook, julie hewett
6/25/2009 [3]
Beauty Notes: Vichy
by Dain
Seoul in summer is extraordinarily hot and humid, and the rich moisturizers I normally use have been too much for my skin, so I went on the search for something less emollient.


I decided to try Vichy Aqualia Thermal Fortifying & Soothing 24hr Hydrating Concentrate, which had been of previous interest to me because in Europe it also features a broad-spectrum sunblock. Why this sunscreen format has not reached Korea is beyond me, considering the national obsession with pale skin. I got the original. It is nice stuff, designed for dehydrated but not dry skin, and after a few minutes of stickiness, the blend of humectants penetrates deeply and leaves the skin with a nice hydrated "bounce". It does not inhibit shine, but I was simply looking for a product that Because of its high silicone content, it makes an excellent primer under my Kanebo powder foundation, but for a night cream I prefer something more nutritive. An excellent product, and less expensive than NARS Aqua Gel Hydrator, but it's impossible to determine whether my skin has improved from its use, though I do use it happily. If it came with a sunscreen, the texture is indeed superb, but without, it seems an unnecessary addition to my routine.
INGREDIENTS water, glycerin, cyclohexasiloxane, propylene glycol, serine, PEG-60 hydrogenated castor oil, carbomer, dimethicone, dimethiconol, methylparaben, sodium chloride, sodium hyaluronate, cellulose acetate butyrate, phenoxyethanol, ammonium polyacryldimethyltauramide /ammonium polyacryldimethyltaurate, disodium EDTA, biosaccharide gum-1, polyphosphorylcholine glycol acrylate, polyvinyl alcohol, butylene glycol, isobutylparaben, propylparaben, ethylparaben, butylparaben, parfum.
My Aqualia concentrate came in a kit with a few samples, including the Purete Thermale Purifying Foaming Cream Cleanser ($16), which is a low-foaming pearly cream with a light floral fragrance. This is quite nice; it's thorough (light makeup is no problem), leaves no residue, and yet is not stripping on my drier skin. My skin feels clean and smooth after washing with this stuff. I may purchase a full size for the summer.


There was also a small vial of the Eau Thermale Thermal Spa Water, which I can't much see the point of (I'd rather use a rosewater spray like Daybreak's Rose Petal Toner), but I do enjoy using it; it's very refreshing.

Finally, a few samples of the UV Activ Daily Protective Anti-Pigmentation Fluid SPF 50, which I believe is new as I cannot find much information about it. If you're looking for an ultralight, invisible texture to your sunscreen, this is probably not it, as Mexoryl SX is by nature somewhat emollient. If you're looking for a thoroughly protective daily sunscreen with a moderate, reasonable texture for normal skin, UV Activ is a good option, since it is far less greasy than La Roche-Posay.

Labels: beauty notes, vichy
6/24/2009 [1]
The Beauty Primer: The Canvas (Base)
by Dain
Before traversing into territories rich and strange, let us first address the basics, the fundamental parameters that exist no matter how natural or dramatic you like your look, unless of course you wear no makeup at all. This is your unmakeup: base, brows, lashline. There are certainly variations within unmakeup, and these in fact can encompass some of the most difficult and complex techniques, and yet, since they make up for the unkindnesses of nature, there is not much that you can do. These are not easily faked, especially if the situation is extreme. If you've got cystic acne, for example, slapping on ten layers of greasepaint looks worse, not better, since you fool no one. Since unmakeup is theoretically supposed to correct nature's imperfections, any sign of artifice entirely defeats its purpose. That does not stop people from trying, all the same, which is why cosmetic companies make the bulk of their profit on mascaras and foundations (as opposed to, say, red lipsticks and purple glitter), and also why these products are launched with such alarming frequency, each and every one claiming some new angle, some improvement on the old, though the savvy consumer quickly penetrates the hype.

Caveats aside, the basic canvas consists of creating the appearance of good skin, symmetrical features, and lush lashes. As you can imagine, it depends a great deal on what you already possess, and especially in the case of the skin, is subject to much variation.



BASE


Almost everyone benefits from undereye concealer, as the inner corners of the eyes are the weakest part of the face. Even if the discoloration is but slight, just a touch brightens the entire face. The darkness beneath the eyes, because it tends towards a bluish or brownish undertone, is best counteracted by a hint of pinkish-peachy tone, in the manner of YSL's fabled Touche Eclat, though considering Touche Eclat's major design flaws, I would recommend instead Bobbi Brown's Eye Brightener. If you've got rather more discoloration, a creamy, easily blended concealer like Clé de Peau will do, about one shade lighter than your natural skin tone. Since the skin under the eyes is rather dry, a dab of eye cream or moisturizer may be required to spread pigment with ease. Should more coverage be required, the two concealers (one is sheer and more "corrective", the other provides coverage) may be layered. And if you're worried about the concealer staying put, because of fine lines or oily skin, dust a layer of translucent powder on top.




Another reason to turn to powder is shine. Not everyone needs to blot oil, and indeed, those with dry skin may find that an oil-control powder may accentuate flakes, but quite a few people do find it necessary to combat midday shine. Perhaps the best product out there, with an absolute minimum of pigment, is MAC Blot, which is especially nice because it does not turn when reapplied throughout the day, on bare skin or over foundation.

If your complexion is only mildly discolored, largely even in tone, or you want to affect an air of formality while still seeming natural, a hint of coverage, just enough to blur over imperfections but not enough to mask the skin's inner glow entirely, makes a good addition. Tinted moisturizer or sheer foundation are good options, especially if you prefer a dewy finish. I am particularly fond of Pixi Illuminating Tint and Conceal SPF 20, with a broad-spectrum sunscreen and a reasonable price point (not to mention a superb undereye concealer), but a sheer foundation like Make Up For Ever Face & Body, MAC Face & Body, Chantecaille Real Skin, and Vincent Longo Water Canvas are also nice options. If you're worried about shine, a tinted powder makes an equally viable alternative. Even with mineral makeup and powder foundation, coverage tends to be lower than with their liquid or cream counterparts, closer to that of tinted moisturizer than your average liquid foundation. Somehow, I find that powders are less corrosive on the skin, so they suit sensitive skins well, and they have the added benefit of improving the texture of the skin (the appearance of it at least). Jane Iredale is probably the best mineral makeup out there, and for powder foundations I am fond of Kanebo Lunasol SkinFusion, though I feel it is strictly for drier skin types. Some powders have unusual color effects, such as T. LeClerc or the rather exotic Guerlain Les Météorites, but the best, in my opinion, is Caron Poudre Peau Fine for its beautifully diffused coverage.



Beyond these measures, base no longer resembles real skin. With proper techniques, good products, and perhaps a little exfoliation, a passable job is possible. But it never looks quite true. There is a glow, a depth, to the appearance of real skin that is impossible to replicate with pigment alone. And yet, there are so many concerns to consider: should one use a primer? are fingers, sponges, or brushes better? how should one find the perfect shade? how to make it last? And yet it never looks like the real thing. This difficulty explains in part why base can sometimes take on a ritualistic aspect, so much effort to so little effect. Indeed, that is entirely the point: you should look as if you came by your good skin honestly and not through subterfuge. Truly one of the worst makeup faux pas, if not THE worst, is a thick layer of spackle.


Your approach will depend on your specific concerns. Some people have moderate overall discoloration, while others need more selective coverage for spots and mild scarring. This will largely determine your choice of formula when it comes to foundation. A liquid or lighter-weight cream foundation is better suited for overall coverage. For darker complexions, which often has a wider variation in tones, two shades may be required—a lighter shade on the forehead and nose, a darker one for the rest of the face. If you have large pores, fine hairs, or simply have difficulty blending your foundation smoothly, it is advisable to exfoliate beforehand and apply a primer. Always blend downwards and outwards; I prefer to use fingers so that the warmth helps the product meld better into the skin, but sponges and brushes (my favorite is Shu Uemura Natural 18 Goat) have their proponents. To ensure longevity and prevent shine, add a thin layer of translucent powder (I like to use a porous sponge rather than a powder brush, which I feel gives a more controlled finish). For more selective coverage, I'd advise a pigmented cream base, either a foundation like Shu Uemura Nobara and Kevyn Aucoin Sensual Skin Enhancer, or a concealer like Laura Mercier Secret Camouflage. To cover spots, the concealer should match the skin exactly (unlike undereye concealer), and should be applied exactly on the blemish with a pointed concealer brush, and topped with powder to set. If you need both overall and spot coverage, make sure that you apply concealer after foundation but before powder.

Serious discoloration, such as cystic acne or scarring, is almost impossible to hide. See a dermatologist.

As to finding your perfect color match, a stripe across your jawline is the best place to test, in natural sunlight.

Labels: the beauty primer
6/22/2009 [2]
Lookbook: Coral Lips
by Dorothy
Revlon ad, circa 1958.



It's appropriate that this Lookbook post follows Dain's post on
fuchsia lips
, since coral and orange are the warm equivalent. While a well-chosen red lipstick exaggerates the natural flush of the lips, fuchsia and coral are boldly, proudly unnatural. "Coral" is something of an imprecise term: it's generally applied to bright orange-tinted pinks and reds, from the slightly warmed-up pink of NARS Niagara and the terra cotta of Lipstick Queen Coral, all the way to pink-grapefruit shades like MAC Vegas Volt, orange-reds like Cargo Evangeline and Besame Carmine, and straight-up oranges like MAC Morange. The constant is the presence of bright orange, which, even more than red, is a bright, energetic, attention-getting colour; hence its use in traffic cones, safety vests, etc. While red lipstick can be deep and vampy, coral and orange are always bright and youthful.
If fuchsia lipstick harks back to the 1980s, coral and orange lips call us to the middle of the 20th century, roughly the 1940s through the 1960s. I would guess that coral's "old lady" associations are the result of too many women who grew accustomed to coral lipstick (often frosted) in the 1960s and continued to wear it long after the trend had passed.
The above image, from the 2009 Christian Dior Cruise runway show, displays coral lipstick at its most self-consciously '60s, paired with bright turquoise eyeshadow and thick black liner. The pairing of opposites — bright coral being directly across the colour wheel from turquoise — makes for a playful, indeed cheeky, combination; the same eye makeup paired with red lips would merely look overdone. (Notice that the model is wearing minimal blush; an intense flush would be entirely wrong with this look.)

Because of coral's "old lady" associations, it is important not to apply it too thickly; it looks especially modern as a matte stain or a sheer gloss. Conventional wisdom is that coral and orange lipstick looks best on tanned or deep skintones, and certainly orange shades glow against bronzed skin, but coral looks charmingly retro on a pale face. The combination of blue shadow and orangey lipstick is striking and, in its way, classic, but it is so intensely unnatural that it is probably best reserved for special occasions, and on most of us, a softened version (a deep blue smoky eye with peachy lipstick, for example) is easier to wear. Coral also combines beautifully with shadows in all forms of bronze and gold, lavenders, and soft greens.





Clockwise from top left: matte coral lipstick brings out lightly bronzed eyelids and cheeks; Gene Tierney with bronzed skin, orange lipstick and smoky eye makeup, in an early-1940s take on the exotic; Christina Hendricks in

Mad Men,

displaying the beauty of coral-rose shades against milky skin; soft peach-pink gloss in a Korean fashion ad; a juicy tangerine red emphasizes the bronze tones in Ashanti's skin; an ethereal look in softened secondary colours -- mauve, mint, coral -- in an ad for YSL's Spring 2009 makeup collection.

Labels: besame, cargo, christian dior, lipstick queen, lookbook, mac, nars
6/22/2009 [6]
Culture Notes: Bitch, Bitch, Bitch
by Dain
"The thing I have realized," said my friend Mirko our senior year, "is that Yale has made me judgemental. I don't think I was that way before." Vigorously, guiltily, we all nodded our assent.

God knows, I wish I were less judgemental. But it is a habit that surfaces in one's consciousness so naturally, so automatically, that one must exercise constant vigilance—and constant it most certainly is—against it. Everywhere I go, I think how stupid, how vulgar, how boring, how pretentious, how shallow, how selfish, how silly, how disgusting, how pathetic, how clumsy, how undignified, how... Well, as you can imagine, vocabulary does not fail. It never does; language springs most readily to the cause of interest, and nothing interests more than the insults against our senses, whereas approbation equally strong more often claims a dreary, sick sweet sentimentality.

Bitching satisfies the soul much the same way that fast food satisfies the body. Sometimes, you crave it. If you indulge too frequently, however, your conversation grows dull and flabby, and people may pretend to ignore you. No one really likes a whiner.

Some people are really good at it. They bring querulousness into the realms of high art, lambasting the unfortunate subject with the choicest expressions and modulating the pitch of the argument with unerring dramatic precision. Jane Austen is brilliant at it, as is Charlie Chaplin (and it is a skill most frequently observed in comedians; witness Shakespeare's clowns: "... what fools these mortals be!")


which just goes to show that even the most quotidian of phenomena can be styled into something worthy of admiration. But precious few can manage such delivery, and even then we might still cringe a little. Most of us bitch because it is what rises most readily to mind, like the scum on the sea, not because it actually means anything. Don't get me wrong. If people do not have a venue to speak their mind, the culture (to say the very least) turns hideously stale.

Do we snark overmuch? What do you think?

Labels: charlie chaplin, culture notes, the women
6/20/2009 [2]
Perfume Notes: Chanel No. 22
by Dain

John Currin, Heartless (1997).


It is hard to imagine anything that smells more nearly like a smile than orange blossoms. In the spectrum of white florals, from the pristine aroma of lily of the valley to the heady, overripe sex appeal of jasmine and tuberose, orange blossom is likely the most joyous. This is not imply that innocence must necessarily follow—after all, a happiness hard-won is the more richer and satisfying—but all the same it can come off as flighty, not only because of its cheerful demeanor, but also because of its tendency to fly off the skin with rather too much alacrity. While not so fleeting as citrus, an orange blossom soliflore, unless anchored by the tenacity of jasmine, which has been the vogue of late (first employed by Serge Lutens), often provokes that common complaint, that it does not last. More often, its midway status between top and middle note (much like lavender in fougères and galbanum in chypres), orange blossom serves as a segue into a lush floral heart, not to mention its natural inclination, as with all white florals, to merge into the skin scent of musk in the far drydown.


Like all Chanels, No. 22 is marked by a characteristic overdose of aldehydes, which are not only instantly recognizable as the brand signature, but serve to magnify Chanel's unparalleled access to high-quality raw materials, whether it's jasmine de Grasse in No. 5, sandalwood in Bois des Îles, or iris in No. 19, Cuir de Russie, 28 La Pausa, and 31 Rue Cambon; No. 22 may boast an exquisite orange blossom. It is an ideal formula, the signature on the superficial level and substance beneath: one intensifies the other. But this is perhaps too much reductionism. The Chanel ethos is not essentially powered by either brand recognition or expensive extracts—other houses have attempted to counterfeit the strategy and failed—hence why No. 5 is known as "le monstre" in the industry—ultimately, it is craftsmanship that keeps afloat the braggadocio luxury of Chanel, in a world where such things are normally no more than a flash in the pan. In this sense, perhaps No. 22 is the most Chanel of the Chanels. At its heart, the indolic decadence of white flowers shines bright, the volume turned just a little too loud in the white-floral manner by a massive slug of soapy aldehydes. It smells like a good time. But behind the festivity, the throaty laughter, the frothy party dress, and the cocktail-infused breath of No. 22, is a hint of austerity: wisps of myrrh. Once you catch the incense, you wonder how you could have missed it. Those two ancient realms of perfumed essences, a froth of creamy soap and heady incense smoke, are here joined together, by that builder of bridges, the orange blossom.

OTHER REVIEWS
Bois de Jasmin
Perfume-Smellin' Things
Haute Parfum
Now Smell This
Scent Signals
Eiderdown Press
Nathan Branch
Basenotes
Makeupalley
Fragrantica

Labels: chanel, ernest beaux, incense, john currin, orange blossom, perfume notes, vivien leigh
6/17/2009 [0]
Designer Index: Nicholas Ghesquiere for Balenciaga
by The Kindly One
Every decade has its designers. Armani, Donna Karen, and Claude Montana led the eighties. John Galliano, Miuccia Prada, and Versace ruled the nineties. This decade's designers will turn out to be Lanvin's Albert Elbaz, YSL's Stefano Pilati, and Balenciaga's Nicolas Ghesquiere.

Nicolas Ghesquiere consistently produces collections that challenge the viewer's perceptions of proportion and fashion, introducing the viewer to technical innovation in fabric, a strong sense of structure and sculpture, and concepts that are often difficult to appreciate at first glance. It can take a full season of looking at Ghesquiere's designs in print and as worn by real women before the eye shifts to accept their proportions, just in time for Ghesquiere to upset them again. Along with only a handful of other designers, Ghesquiere propels fashion forward, plucking it from its everyday tedium and placing it directly in the future.

Despite the wide array of references Ghesquiere includes in his work, he consistently returns to only a few themes, including futurism and neo-sci-fi; structure and sculpture; blackness; neo-bohemianism; retro; menswear; and sportswear. These themes are explored below.

FUTURISM/NEO-SCI-FI



This is an extreme example of what is admittedly one of the more difficult design concepts in Ghesquiere's oeuvre. Ghesquiere explores futurism through both literal interpretion, as in these bubble glasses and gold-plated C3PO leggings, and through more gestural nods, as in the curve and overall cut of this blazer. Futurism/neo-sci-fi is also interpreted through material innovation, as when Ghesquiere introduced top-stitched neoprene as a jacket material in his S/S 2008 collection.

This look also illustrates the principle shape Ghesquiere designs for, which as I imagine is a pole. Ghesquiere's designs are often cut for very thin people, emphasizing a narrow hip and generally lean physique upon which Ghesquiere wraps his layers and bases his sculptures.

STRUCTURE AND SCULPTURE



As the pole is the foundational shape for Ghesquiere's designs, this allows for a certain amount of solid, linear structure upon which to lay a structural frame, and Ghesquiere consistently does so, creating garments that can literally stand on their own. Beyond the mere surface interest of stiff fabric and self-standing garments, Ghesquiere also literally carves out a shape from these structures, creating garments with interest and curvature independent of their wearers.

Along with structure and sculpture comes a lot of volume, another Ghesquiere staple. As the pole is the foundational shape of Ghesquiere's designs, this allows for large amounts of volume uncompromised by the wearer's own shape and particular needs. Though Ghesquiere often has presented massive skirts and shoes in past collections, there is always the element of something whittled away. A skirt and jacket may be voluminous, but a waist will be chipped out of those lines. Oversized boots will be balanced by a delicate wrist. There is always an element of proportion in Ghesquiere's designs, though often not in the standard sense.

BLACKNESS



There are very few designers who can legitimately claim to explore the color black, though there are many who would claim that yes, of course black makes a statement. Differing from this approach is Balenciaga, who explores the properties of the color black itself, whether in the bottomless depths of this top's inky black or how light reflects off black surfaces to create structure within a structure. Ghesquiere's use particularly of latex blacks reveals how integral the color black is in design itself, as the reflection off the color highlights and reveals the garment's structure.

NEO-BOHEMIANISM



Though better known for his more structural clothes, Ghesquiere neatly tucks neo-bohemianism into his designs through pattern and styling. His hugely influential F/W 2007 show featured regional prints and a mix of scarves layered over dresses and blazers that still influences the daily ensembles of tastemakers and wannabes. Ghesquiere's version of neo-bohemianism can be seen in Balenciaga's sari-influenced dresses and patterns, paisleys, floral-print dresses, and the ubiquitous It Bag, the slouchy Lariat.

RETRO



We can blame Marc Jacobs all we want for the continued retro influence in fashion, but Nicolas Ghesquiere has to take some of the blame. Ghesquiere's frequently invokes the ideas and shapes of 60s skirt suits, 70s pant suits, and Balenciaga's own archive of sculptural shapes and innovations. Most recently, Ghesquiere took a departure from his usual retro influences and directly referenced the 80s in his F/W 2009 collection, a look from which is seen here. Reviews of this collection have been mixed: some say it's genius, some say it's bland. Possibly the most succinct, and certainly my favorite, review can be found here.

MENSWEAR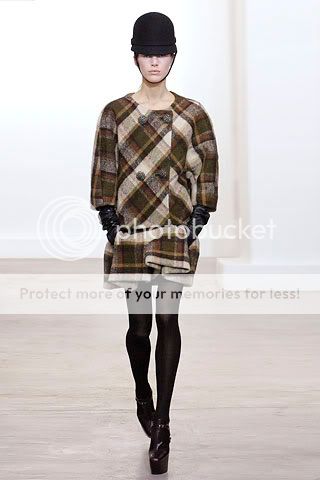 Ghesquiere takes the backbone of menswear - suiting fabrics, dowdy tweeds, and the principle of the matching suit - and repurposes them along razor-sharp lines, fashioning ultra-skinny pants, voluminous skirt suits, and slightly draped pants that recall Rick Owens. Never will you see Ghesquiere design menswear that's cut down for women or that even recalls the shape of proper menswear. There is always the something sharp to it: the sharp line of a narrowly cut pant, the crispness of the structural jacket above. Ghesquiere only rarely allows fluidity and ease into menswear.

SPORTSWEAR



As with menswear, sportswear is one of Ghesquiere's lesser themes, explored here through the literal racing stripe. Sportswear is usually more of an inspiration in fabric, as with Ghesquiere's use of neoprene, seen above in the second image. Ghesquiere's use of sportswear is also notable for its material absence, often more of an allusion than an actual design element, as seen in the above photos' wetsuit allusion and riding hat. The incorporation of sportswear maintains a certain youthfulness and vitality in Ghesquiere's designs, elevating the mood from intense conceptualism without giving in to gimmickry and cheap tricks.

REAL LIFE



Innovation in design is all well and good, but at the end of the day, a design can only be considered good if it can be used. Keeping that in mind, I've included this picture of Lauren Santo Domingo in a Balenciaga dress and jacket as proof that, yes, Nicholas Ghesquiere's designs can be worn to more than just a runway. Granted, Santo Domingo is very thin and, apparently, seven feet tall, but she doesn't look overdone or costumed, just like a lady in her favorite dress and jacket. The clothes do not overwhelm her. She looks more or less like herself who is ultimately wearing just a jacket and a t-shirt dress. Regardless of all the editorial fanfare, Ghesquiere's genius is in cutting very, very good basics that don't look it because, let's face it, a man cannot feed his family off of neoprene short suits alone.

Labels: balenciaga, designer index
6/17/2009 [0]
The Mnemonic Sense: The Beginning
by Anne
The other writers on this blog all approach the subject of perfumes with at least a year's worth of sniffing experience. I, however, am a complete newcomer to perfume appreciation. (To this end, I would like to thank Dain, who has made these experiences possible by allowing me access to her stash, as well as helping me get some samples of my own to try.)

That is not to say that I am new to the act of smelling. My life, like any other, has been full of smells that intermingle and forge unlikely alliances amongst themselves—as smells are wont to do—to create a strange tapestry: Korean fermented fish sauces and a tomato patch on a hot stuporous day share an undertone of nutrient-rich decay with the smell of the sea. And all of us have experienced the feeling of being suddenly transported into our memories, as if by a time machine, when encountering a familiar scent, even if we ourselves never consciously made any association between the two.

In fact, this is perhaps the most ironic feature of smell, that we often don't know what we are smelling but still manage to recognize it. Unlike sight and hearing, which are the two senses we mainly rely on for information about the outside world, scent is very much a gray area for us.



A "Sensory Homunculus": a model of how we would look if the size of each body part grew in proportion to the distribution of sensory nerves.

Scientists use the term "limbic system" to denote, as vaguely as possible, parts of the brain that govern functions thought to be related—such as long-term memory, spatial orientation, and motivation (including appetite and sex drive) along with smell. These "limbic" functions are considered more primitive and at the same time, more crucial to basic survival than the "higher functions" of consciousness and reasoning (governed by the neocortex). Most limbic structures are therefore cushioned off in the core of the brain, away from potential external threats, and along with memory, scent is one of the last senses to be lost in the events of brain damage. (There is one exception: degeneration disorders like Parkinson's and dementia that affect memory seem to take away the sense of smell first.) And of course, this also means that animals have proportionally larger limbic systems compared to humans, in whom the cerebral cortex makes up the bulk of the brain.

This means that animal brains are, generally speaking, much more simple: all the machinery is completely formed by birth, which is how new calves and foals are able to not only walk, but run to keep up with the herd just hours after birth. This is not possible with the human brain, which is so complicated that if human infants were to likewise be able to walk and function as members of society from birth, the gestation period would stretch to years, and infant heads would grow so large that childbirth would literally become a death sentence for both mother and child. Instead, humans must rely on the knowledge provided by experience, recalled through memory, and organized through reasoning to make for our underdeveloped instincts. A marvellous system in its own right, possibly, but one that complicates relatively simple acts, like smelling.



Perhaps this is why smell is not of such all-consuming importance for us as it is for most other mammals, many of for which smell is the main sense through which they "see" their world. Quite simply, they are born knowing quite unambiguously what smells like what, without the cognitive cartwheels a human brain has to go through before identifying a scent or isolating a single component from it. Of course, the difference may lie in the nose itself, but and more because we are cognitively detached from our senses, relying on our brains to imbue our perceptions with meaning. Such conscious thought is focused and therefore necessarily narrow in scope, which dramatically—and tragically—pares away much of the full sensory reality available to us.

This flaw in our brain structure, more than any defect in the way our noses are structured, is why we often have so much trouble identifying notes and breaking down a perfume into its component parts... but it is also what drives us to create this game around the sense of smell, and wax poetic over perfumes (without the aid of a poetic imagination, a smell is just a smell, after all). It was the heavily purpled (and sometimes self-contradictory) babble of perfume reviews that first drew me in to perfume appreciation, but most of the reviews left me completely unprepared for the actual experience of smelling what was described. Instead of "the poignancy of violet and iris petals weighed down by raindrops," I got a candy shop and dawn lifting to the sound of reed flutes (jump to 8:08 below) from Apr&egraves L'Ond&eacutee, and instead of the "quirky yet dreamlike mixture of smoke and leather and circus animals and woody cinnamon sweetness" I expected from Dzing!, I got absolutely nothing.*




Our experience-built brains are also the reason why we can never agree on the analysis of a particular scent. Smells are inextricably bound up with memory in the learning process. Since every life history is different, each brain is likewise totally unique... and therefore, each person will break down a scent a different way in his mind. Those familiar with the scent of strawberries** will consider it a single coherent scent element: in actuality, the scent of strawberries is comprised of a whole ensemble of chemicals ranging from the obvious choice of ethyl methylphenylglycidate (better known as "strawberry aldehyde") to the less intuitive choice of skatole (which, on its own, smells just as its name implies) to accentuate the feeling of ripeness. Conversely, the scent of a single specific molecule can register as a scent of dizzying complexity when minds attempt to make sense of a totally new stimulus by feebly grasping around in their banks for analogies by which to arrive at an approximation: even Luca Turin must use analogy to describe the smell of the compound oxane as "a shimmering mixture of sweat and tropical fruit, with a 'green' marijuana-like note." A beautiful description, but surely an injustice to oxane—considering its chemical identity, it should be a "note" in its own right.

Most of the individual notes that I have learned to distinguish recently are base notes, used for their ability to blend well with skin and with other scents, unifying the brash, opinionated, eccentric character of many top and heart notes into a seamless whole: for this reason, they are often difficult to distinguish each on their own. And when the perfume is ambiguous, seemingly not conforming to any one genre, the kind of base notes used will often provide a clue as to the fragrance's final classification: vetiver, for instance, while used in many green or fresh perfumes, is not often found in an oriental composition, while the reverse is true for ambers.





"Breath Leaves" by Giuseppe Penone


Vetiver is derived from the roots of a perennial grass, native to India, where it is often used in woven mats hung at the entrances of a house for a cooling effect, and to purify drinking water. Its odor is often described as green, balsamic, woody, smoky, or "bug spray," and lends the musty smell of a forest floor to "earth" flightier compositions. I personally love the tranquility that vetiver imbues to the composition—though it can indeed take on the virulent quality of bug spray when not used thoughtfully—and it loves me back: this stuff lasts well beyond twenty-four hours on my skin, regardless of what composition it's used in.



Musks and aldehydes are like twin brother and sister, two facets of the same coin, polar opposites that nevertheless share the same genetic makeup and origins. Aldehydes create a cloud that projects high into the stratosphere and obscures the contours of the landscape like a morning fog, without actually alerting us to their presence: generally, the best clue is a sort of soapiness or powderiness, identifiable from a distance but impossible to pin down for closer observation. Where aldehydes are diffuse and extroverted—social butterflies—musks are homebodies that cling to the skin, but they are similarly elusive. It doesn't seem so much a scent as a kind of lingering presence: the feeling of being close to warm skin that almost always escapes our notice except in retrospect. And clean or dirty, musks and aldehydes both share a certain brittleness: aldehydes that of fine threadlike crystals of asbestos, musks that of the bitter astringency that any sort of powder leaves in the mouth, like chalk dust.



Woods and incense inhabit a sort of intermediate territory in between the forest-aroma of vetiver and the denseness of a musk. Whereas vetiver is an extract of the fresh root and therefore a decent recreation of the living essence of the plant, wood and resin scents are more of an abstraction: though wood takes something of their essence from the tree itself, its smell is also created through aging (time) and mingling with the open air, which gives a musty quality to what was once a live, breathing thing. Wood scents (and incense notes, which are often derived from wood or the resins from wood) are the scents of a tree seen through memory.

Obviously this is only a partial list of base notes, definitely biased toward the scents I personally favor: I've left out oakmoss (which I haven't been able to sniff in great quantities, as of yet), leather, amber, and other animalics like civet and castoreum (not used very much in modern perfumery in any case). There is also iris (another favorite of mine), which is traditionally classified as a heart note, but often acts as a bridge between heart and base notes due to its density.

In any case, as the title states, this is simply the beginning. I expect many more changes of direction, disappointments, and revelations are in store for the future.

* The "descriptions" here aren't sampled from any one review in particular, but cobbled together out of bits and pieces sampled from various reviews across the perfume blogosphere. It's a tendency that's easy to make fun of, but due to our low sense of specificity when it comes to smelling, it's also a very easy trap to fall into, as I just proved by turning around in the same breath and coming up with my own purple prose.
** Incidentally, I've always sensed a note reminiscent of strawberries in ripe sweat... or is it that I detected ripe sweat in strawberries? I've not heard anyone else speak of such an association, but then again, I've also tasted banana and coconut in overbroiled mackerel. I'm interested in hearing about other people making mental connections between two scents that seemingly should have nothing to do with each other.

Labels: giuseppe penone, rene magritte, the mnemonic sense
6/15/2009 [2]
Wedding Bells: The Romantic
by Dain
For those who glory in all the ornate rituals of femininity, one must take care to avoid preciousness. The Purist supplies clean lines with substance, The Adventurer balances raciness with wit, but The Romantic must refine clumsy, gravity-bound embellishments into an utter delicacy, pieces seemingly crafted by seraphim and inspired by natural forms.

THE RING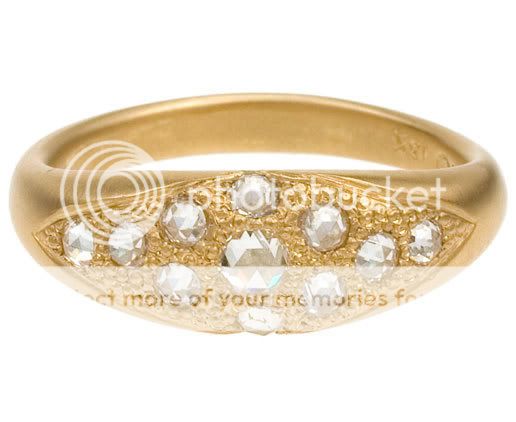 Me & Ro's Bombay Ring ($825) is bohemian play on the traditional pavé—why stick to the normative solitaire?—glittering Indian diamonds lend quiet excitement to rich, textured gold. Like a jewel you might have picked up at an oriental bazaar.

THE DRESS

Should I ever get married, Olivier Theyskens will surely craft my wedding gown, his romantic interpretation of eveningwear perennially captures my heart. Nina Ricci's diaphanous white chiffon is largely uncluttered, so movement is key here, the gown would flow around you as fluid as water—dramatic, angelic, ephemeral.

THE BOUQUET

Instead of white flowers, a selection of soft, pastel petals in a profusion of ornate textures makes an exquisite (under)statement against your dress.

THE ACCESSORIES

A strapless gown demands a major necklace, and why trifle with lesser gems when you can have scads of diamonds? From Harry Winston, the Vine Cluster Necklace, the only jewelry you'd need. Otherwise, keep accessories subdued in petal pink and matte, textured metallics: Prada d'Orsay ($560) and Bottega Veneta Cervo Clutch ($1480).

THE SCENT

There are few things that signify a celebratory mood quite so well as Guerlain Shalimar ($350), a brocaded, bejeweled vanilla inspired by love and the Orient.

THE SONG


Neutral Milk Hotel's "In the Aeroplane Over the Sea" is an awkward little love ballad that seems all the sweeter for its awkwardness.

THE GIFT

Don't hoard your crystal, there's nothing cooler than functional luxury, and there's no greater encouragement than this gorgeous William Yeoward Fern Goblet ($225 each)—you won't want to hide it away.

THE WEDDING NIGHT

When nothing but the most exquisite craftsmanship and finest handmade lace will do, from the impeccable couture house of Carine Gilson ($290 for bra, $178 for thong).

THE HONEYMOON

Journey to the ancient heart of the world, Egypt.

Labels: bottega veneta, carine gilson, guerlain, harry winston, me and ro, neutral milk hotel, nina ricci, prada, wedding bells, william yeoward
6/13/2009 [1]
Wedding Bells: The Adventurer
by Dain
For someone who shuns the traditional wedding scenario in the strongest terms, and would prefer a rock 'n' roll wedding in Vegas, here are some ideas for an extra dose of glamour and glitz. Weddings are generally associated with frills, but I looked for pieces with a thread of naughty humor underneath all the fuss.

THE RING

Love the organic, uncluttered look of this L. Frank ring ($4,580), with its unusual trio of raw diamonds. It's not so intricate that the eye would object to its quotidian presence, and yet it is incredibly striking.

THE DRESS

Raf Simmons makes me happy, and his SS09 collection was one of the best. I love the way this Jil Sander ($1881) balances the hint of bondage with purity of line. I love the flashes of skin (check out the back: it's cool), and yet it feels elegant, not overdone.

THE BOUQUET

A combination of black Calla lilies, chocolate cosmos, and peacock feathers are an unusual, wonderfully gothic choice for a very cool bride.

THE ACCESSORIES

There's a light bondage feel to this gladiator sandal from Givenchy ($569), but in bridal white, that's delightfully tongue in cheek. And don't skimp on jewels, throw 'em on, the more bold and exuberant the better: Irene Neuwirth Lapis Earrings ($2335) and pink diamond bracelet from Fred Leighton.

THE SCENT

Those who shun prissy little florals ought to consider instead L'Artisan Parfumeur Méchant Loup ($95), a soothing delicacy of soft sandalwood, hazelnut, honey, and spices, and mind Perrault's advice: "Mais hélas! qui ne sait que ces Loups doucereux,/ De tous les Loups sont les plus dangereux." (the gentlest wolves are the most dangerous)

THE SONG


"Closer" by Nine Inch Nails, wholly vulgar but so brutally honest it's—almost—wholesome.

THE GIFT

Serve dessert, something fluffy and choked with sugar, on these Memento Mori Dessert Plates by D.L. & Co. ($180 for a set of four), and wait for the reactions as your guests eat their way down to the plate.

THE WEDDING NIGHT

Strumpet and Pink's exquisite, handmade panties reach an exponential level of extravagance in Hunting Through the Ruffles ($570)—technically a girdle, but completely ethereal. The buttons beg to be unbuttoned, but as the name implies, that's entirely unnecessary: there's a hole in the crotch.

THE HONEYMOON

Party in Scotland!

Labels: DL and Co, fred leighton, givenchy, irene neuwirth, jil sander, l frank, l'artisan parfumeur, nine inch nails, strumpet and pink, wedding bells
6/11/2009 [4]
Subscribe to
Posts [Atom]. Or
follow on bloglovin'. If
you'd like to contact Dain,
feel free to email me.
I'm also on Pinterest.
Features

The Mnemonic Sense
Most Wanted
The Beauty Primer
Lookbook
Bestsellers
Consumer Diaries
Closet Confidential
On The Label
Beauty Notebook
The Hit List
Color Me In
The Makeup Artist
Wedding Bells
Globe Trotter
Desert Island
perfume notes
beauty notes
fashion notes
culture notes
minimalism
chypre arc
floral arc
fresh arc
masculines arc
gourmands
& orientals arc
Archives

August 2008
September 2008
October 2008
November 2008
December 2008
January 2009
February 2009
March 2009
April 2009
May 2009
June 2009
July 2009
August 2009
September 2009
October 2009
November 2009
December 2009
January 2010
February 2010
March 2010
April 2010
May 2010
June 2010
August 2010
September 2010
October 2010
November 2010
December 2010
January 2011
February 2011
March 2011
April 2011
May 2011
June 2011
July 2011
August 2011
September 2011
October 2011
November 2011
December 2011
January 2012
February 2012
April 2012
May 2012
June 2012
July 2012
August 2012
September 2012
October 2012
November 2012
December 2012
January 2013
February 2013
March 2013
June 2013
July 2013
Images

Photobucket